6 Reasons Logan Heights San Diego CA Is a Great Place to Live in 2023 | 2024
Posted by Scott Taylor on Tuesday, March 7, 2023 at 11:48 PM
By Scott Taylor / March 7, 2023
Comment
In the world of real estate, those with vision often come out the biggest winners.
For that reason, we invite you to explore the burgeoning potential of Logan Heights, a neighborhood with an incredibly rich cultural history, plenty of challenges, yet many residents who believe there's no better place to be and are willing to stand by that claim.
As one of San Diego's oldest neighborhoods, Logan Heights has seen its fair share of change. Evidence of the community's successful efforts to persevere exist and its prime location are helping guide it towards a bright future.
Here are six reasons why Logan Heights is worth a look to those interested in finding a place to call home in San Diego.
Here's a quick rundown of our list:
Reason 1 - A Great Location for Those Looking for An Urban Living Experience
Logan Heights is located to the south of Golden Hill, near the heart of San Diego. Revitalization efforts in Golden Hill have been having a similar effect on its neighbor, and the location means public transportation is readily available. The I-5 bisects the neighborhood into Logan Heights and Barrio Logan. It also lies just across San Diego Bay from Coronado.
See the latest Logan Heights homes for sale
Logan Heights is also exceptionally walkable, and future plans for the neighborhood will only make it more so.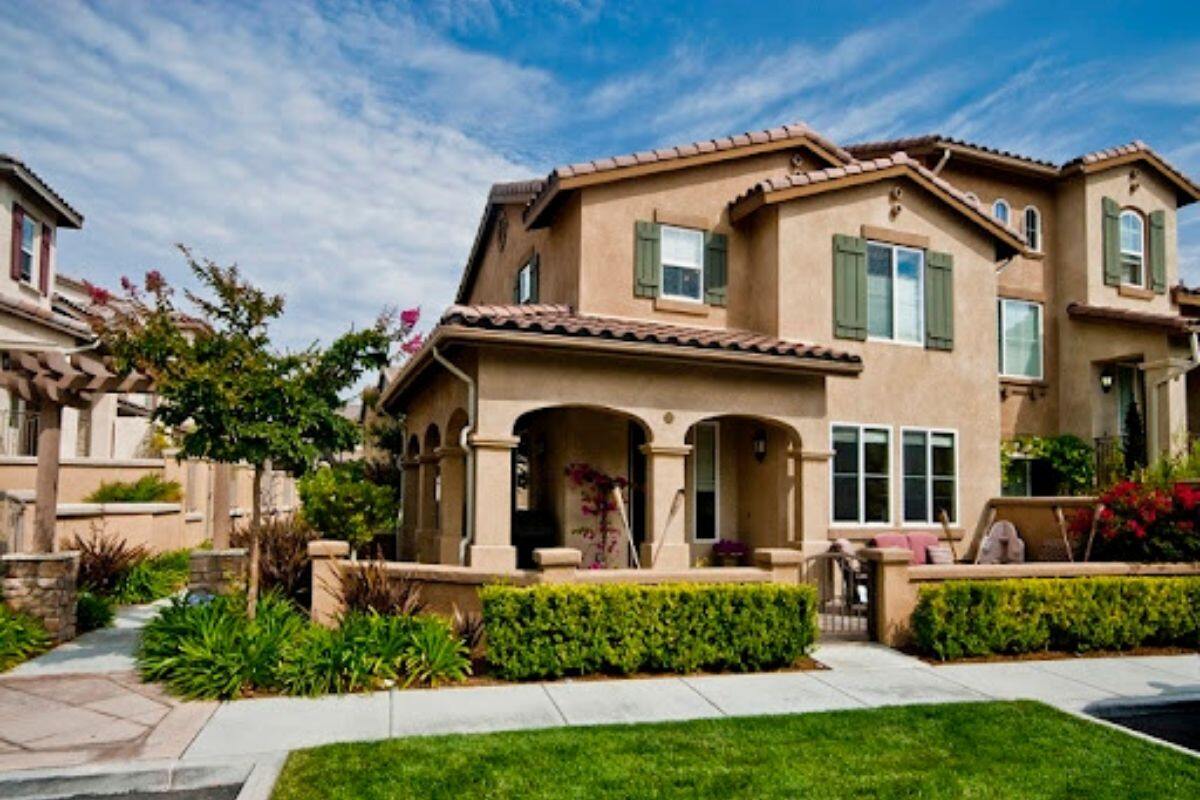 Contact us if you have specific questions about Logan Heights › Click here!
Reason 2 - A Rich Cultural Heritage
Logan Heights earned its name from a US Congressman known for an ambitious railroad project originating in San Diego, and though the plan never came to fruition, the name stuck.
Many Mexicans began arriving in Logan Heights fleeing from the Mexican Revolution in 1910 and migration continued to be strong through the 1940's. Many residents worked in the canneries during the time when San Diego became known as the tuna capital of the world.
As the city became a base for the US Navy and various defense industries in the run up to WWII, much of the neighborhood was taken over by industrial concerns, including the local beach and community pier. Despite these challenges, opportunities during the wartime effort created an even stronger sense of pride as residents left to fight overseas and others obtained jobs in the defense industry.
The industrial trend continued through the 1950's, though, as residential zones where small businesses and communities once thrived became industrial sites.
See the best Logan Heights purchase home loans
The neighborhood's frustrations mounted when the I-5 and Coronado Bridge cut through Logan Heights in the 1960s. Although residents were promised a community park beneath the pylons of the bridge, the state apparently had other plans, though that didn't become apparent until bulldozers arrived to build a highway patrol station instead of the promised park.
The community came together in a massive protest and took building Chicano Park into their own hands, planting desert foliage during their occupation of the land. After heated negotiations, Chicano Park became a reality, and the massive murals that had been planned from the very beginning began to take shape. Though recognized throughout the world, the murals have not often gotten the credit they deserve by the city itself.
Today, it's on the National Register of Historic Places and lives on as evidence that the sense of community in Logan Heights and Barrio Logan stands strong in the face of any challenge. This year marked the 48th annual Chicano Park Day, where performers, vendors, speakers, and others come together to celebrate.
Do you own a home now and want to see the best refinance loans? › Find out here!
Reason 3 - A Strong Veterans Community
For veterans of Logan Heights, serving their country had a special meaning. It was as much about patriotism as it was proving their identity as Americans. In fact, Latinos won more Purple Hearts than any other ethnic group in WWII. Coming home to a country where the larger community still labeled them as foreigners, though, had much to do with spurring activism, but also a strong veterans community.
Do you own a home now? Get a fast and free automated value instantly
The Logan Heights Veterans Memorial in Chicano Park was dedicated in 2013 to honor the service of all who served in foreign wars from the area, regardless of ethnic group.
The Don Diego VFW Post 7420 was established in 1955 and has been dubbed "The Friendliest Post" in San Diego. It continues to serve up plenty of entertainment for vets and auxiliary members.
See the latest Logan Heights homes, townhomes, and condos for sale › Click here
Reason 4 - Revitalization Efforts Are Underway
Logan Heights has been particularly hard hit by unemployment and poverty in recent decades. In 2016, though, it was designate as one of only 22 federally-recognized Promise Zones, meaning the federal government would partner with local organizations to improved conditions in the neighborhood to benefit all residents. Logan Heights was the first neighborhood in San Diego to get an updated Community Plan, and there are many reasons to be optimistic.
See the latest Logan Heights homes, townhomes, and condos for sale
Plans include an urban hiking trail, bike lanes, establishing a "Village Area" and developing community business corridors. Another ongoing project is building a new school campus for grades K-12. New parks and green spaces are also planned in addition to historic Chicano Park.
At long last, one of San Diego's oldest areas is getting the attention it deserves.
Reason 5 - Burgeoning New Businesses are Popping Up
Barrio Logan has seen its share of trendy hotspots pop up in recent years, many of which retain the traditional flavor and flavors of the neighborhood.
One example is Border X Brewing, known for their Mexican-inspired brews, family- and pet-friendly vibe, live music, and taco bar. Alto Brewing Company, Iron Fist Brewing Co., and Thorn Brewing Co. also call the neighborhood home, a boon for local beer fans.
Do you own a home now and want to see the best refinance home loans?
Wineries, art galleries, and cafes are also in abundance, attracting buyers who love the convenient location, as well as the relatively low prices.
Since Barrio Logan is within the California Coastal Zone, development is more challenging, but that's not the case with Logan Heights.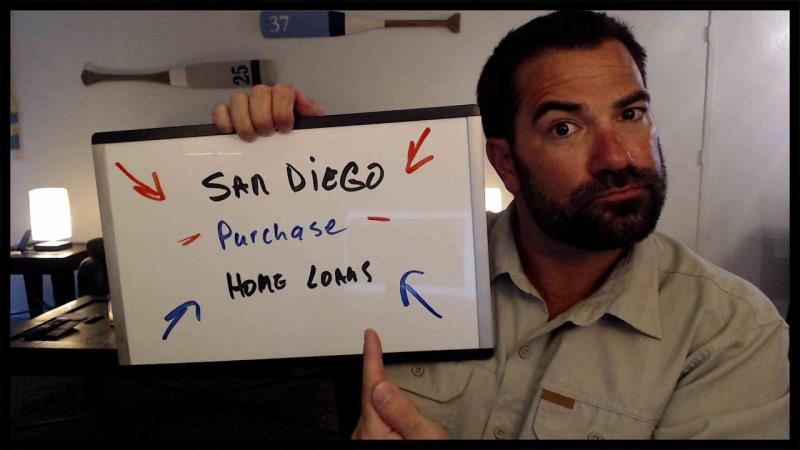 See the best Logan Heights purchase home loans › See Now
Reason 6 - Lower Than Average Housing Prices Mean The Time to Buy is Now
For most areas of the country, a median home value estimate of $538,600 is nothing to drool over, but anyone who knows the San Diego market recognizes a bargain when they see it.
Zillow also estimates the home value forecast to be 4.7%, so it's a good time to get in while you can.
Another plus for younger buyers is that many of the planned residences in the area will be multi-family, making it more possible to stake a claim in the market.
Contact us if you have specific questions about Logan Heights
If you have questions or would like to find out more about the Logan Heights real estate market, please contact me, and I'll be able to help.
I would love to help assist you with your home purchase, home sale, or home loan - please feel free to give me a call, text, or use the form below.
Your Logan Heights Insider,
Scott
Get Scott's Personal Help Below...
Where Do You Want To Go Next?
By clicking "Send" I/We agree by electronic signature as stated below: 1) To be contacted by telephone even if the telephone number appears on a State/National Do Not Call registry or any company's Do Not Contact lists. 2) To this website's Privacy Policy and Terms of Use.
See San Diego Central Best Areas Below...
See Logan Height's Newest Listings Below...