6 Reasons Why La Jolla San Diego CA is a Great Place to Live in 2023 | 2024
Posted by Scott Taylor on Tuesday, March 7, 2023 at 11:50 PM
By Scott Taylor / March 7, 2023
Comment
San Diego County is one of the best places to live in California and perhaps the entire United States. We have the weather and the beaches that people in Michigan wish they had. San Diego itself is America's Finest City, and some great suburbs surround it. We believe you can't go wrong if you decide to put down roots and raise a family anywhere in this area.
One of San Diego's outstanding suburbs is La Jolla. It is a beach town with a lot of charm and wonderful residents. It has a lot going for it, and you would be amazed at all it offers. We intend to explain why you should think of La Jolla as a place to live. All data is current as of this writing and speak very favorably of this little town by the ocean.
Here's a quick rundown of our list:
Reason 1 - Major Bragging Rights
Niche.com takes advantage of several databases to come up with its evaluation of towns and places to live. La Jolla is rated #6 in Best Neighborhoods to Live in San Diego. Niche.com gives this city of over 30,000 people an A+ overall in its evaluation. There are some significant reasons why.
Safety is a big reason. Few people are willing to spend hundreds of thousands of dollars to live in a neighborhood where their property is vulnerable. The crime rates in La Jolla are significantly lower than the national average. Residents who have been surveyed note that the police are both very visible and responsive in La Jolla. While there is some crime, survey respondents commented that it was not very noticeable.
See the latest La Jolla homes for sale
The schools also make La Jolla a wonderful place to raise a family. La Jolla's schools have high grades from Niche.com. Three of the school servicing La Jolla have A+ standing: Preuss School UCSD, La Jolla High School, and University City High School. In addition, Old Town Academy K-8 Charter School and the Magnolia Science Academy San Diego have an A grade.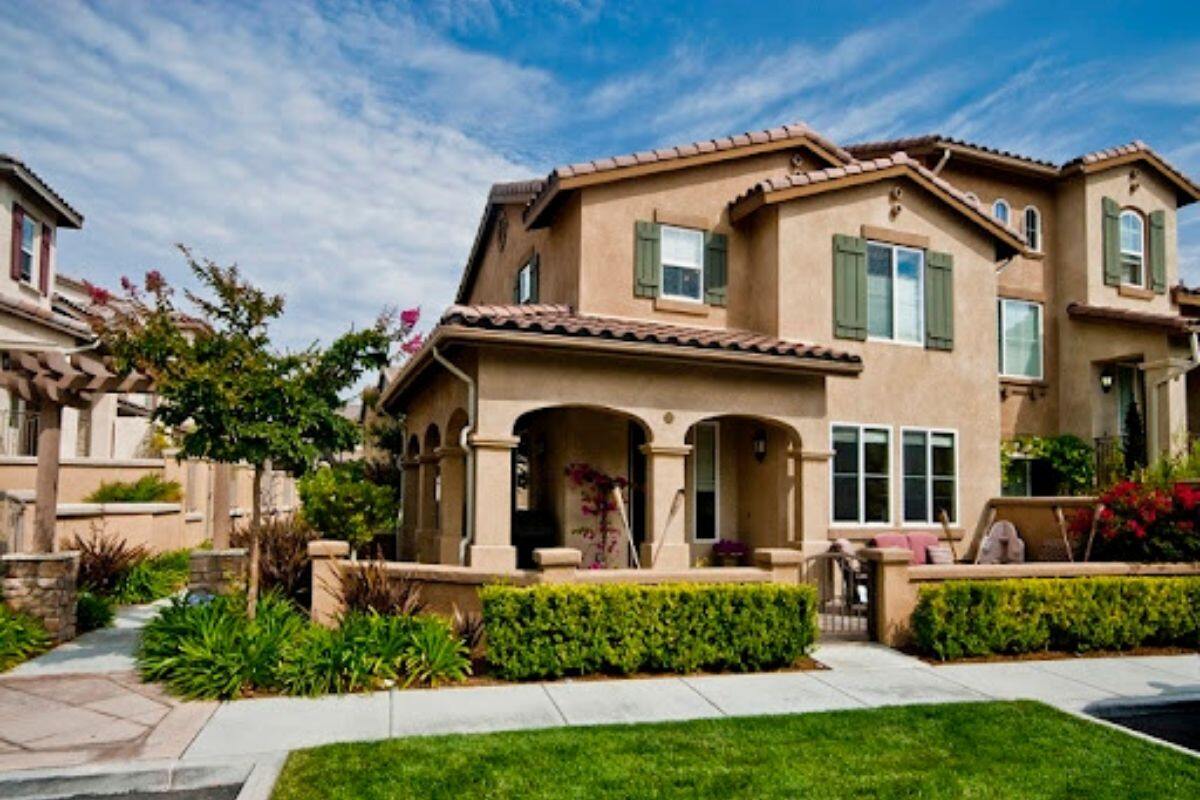 Contact us if you have specific questions about La Jolla › Click here!
Reason 2 - The View from the Neighbors
La Jolla residents like where they live, and a large majority polled by Niche.com rate La Jolla Excellent or Very Good. The praise they give this town is impressive.
"La Jolla is a very pleasant neighbourhood, perhaps the most agreeable I have ever lived in. The ocean is very close and almost all around you."

"Can't beat the beach being your backyard, and how contained La Jolla is as a whole. You can find most daily necessities well within the perimeter of the town-yummy dining, tasty coffee, groceries, excellent exercise possibilities…."

"It is such a beautiful town with a beachy, high-class vibe. You can find plenty of things to do from going to the beach to going to the park to drive-in movies. It is truly the best place to be."
It is clear that those people who live in La Jolla love it.
Do you own a home now and want to see the best refinance loans? › Find out here!
Reason 3 - Never a Dull Moment on the Shoreline
Not too many people want to be bored in their leisure hours. That rarely happens in La Jolla because there is so much to do.
Most leisure activity involves the ocean, which makes sense because the city is close to the water. La Jolla Shores Beach is the starting point for numerous marine adventures. The La Jolla Underwater Park is a space for all kinds of marine life. Orange garibaldi, rays, leopard sharks, and kelp are all there. You can swim to the Park from La Jolla Shores Beach.
See the best La Jolla purchase home loans
Snorkeling and scuba diving are the best ways to take in the scenery.
Sunny Jim Sea Cave is a sea cave that can be accessed by land and features impressive scenery. La Jolla Cove is where birds and sea lions spread out on rocky points and just chill. There are tide pools to investigate, and all kinds of marine life inhabit them. Scripps Pier is a working pier that the Scripps Institution of Oceanography uses to study the movements of the Pacific Ocean. WindanSea Beach is a very scenic patch of sand the locals enjoy. The surf breaks can be as high as ten feet tall.
Get Pre-Approved in 60 Seconds...
(No Social Security Number Needed)
By proceeding, you consent to receive calls and texts at the number you provided, including marketing by auto-dialer, pre-recorded voicemail, and email, from this site's operators about real estate related matters, but not as a condition of purchase. You also agree to our Terms of Service, and to our Privacy Policy regarding the information relating to you. Message and data rates may apply. This consent applies even if you are on a corporate, state or national Do Not Call list. This site is protected by reCAPTCHA and the Google Privacy Policy and Terms of Service apply.
Reason 4 - Dry Land Exercises
We don't want you to think that there is nothing for landlubbers to enjoy in La Jolla. There are places to visit without getting your feet wet. The Salk Institute is something anyone interested in architecture would like to see. The Mount Soledad Veterans Memorial has a superior view of Mission Bay and has more than 3300 black granite plaques honoring veterans from the Revolutionary War to the present. The Maps and Atlas Museum of La Jolla will be your passion if geography is your hobby. The Birch Aquarium at Scripps continues your marine life journey. It exhibits all kinds of fish and invertebrates from Mexico to the Pacific Northwest.
Do you own a home now? Get a fast and free automated value instantly
The performing arts are alive and well in La Jolla. The Conrad Prebys Performing Arts Center is the permanent home of the La Jolla Music Society. If you are more inclined to theater, the La Jolla Playhouse on the campus of UC San Diego is just the thing. It is a Tony Award-winning venue, and many productions made their way from the Playhouse's floorboards to Broadway.
See the latest La Jolla homes, townhomes, and condos for sale › Click here
Reason 5 - The Neighbors are Upscale
You live next to some great neighbors if you live in La Jolla, and demographic information supports this. La Jolla is a white-collar kind of town, and 95% of employed residents are white-collar workers. The Average Household Income is over $191,000 per year. Education is important for those in La Jolla because the residents come with high academic credentials. Almost 33% have baccalaureate degrees, and 42% have been awarded graduate degrees. An additional 17% have some college or an associate degree.
See the latest La Jolla homes, townhomes, and condos for sale
Poll numbers about the kind of people who live in La Jolla are interesting. Niche.com surveyed La Jolla folks and discovered 75% of the respondents consider their neighbors to be kind. The neighborhoods appear to have the kind of folks you would like to around you and your family.
Reason 6 - Employers are High Tech
The employment picture in La Jolla has a professional demeanor. Most people, about 51%, work for private companies and 23% are self-employed. Government and not-for-profit employers account for approximately 15% and 11%, respectively.
The high income mentioned earlier comes from employers who are not traditional organizations. La Jolla is a community where Internet jobs and high-tech employment are typical. Employers are well-known companies such as these:
Google - Internet


Cisco - Systems Computer Hardware & Software


Apple - Computer Hardware & Software


Qualcomm - Computer Hardware & Software


NVIDIA - Computer Hardware & Software


SAP - Computer Hardware & Software


Intuit - Computer Hardware & Software


Microsoft - Computer Hardware & Software


Adobe - Computer Hardware & Software


ServiceNow - Enterprise Software & Network Solutions
The best software companies include Software as a Service (SaaS) establishments. Gregslist has identified these as the top software companies in La Jolla.
Pride of place among La Jolla's employers goes to La Jolla Logic. The San Diego Business Journal has rated this company among the Best Places to Work in San Diego and Fastest 100 Growing Private Companies.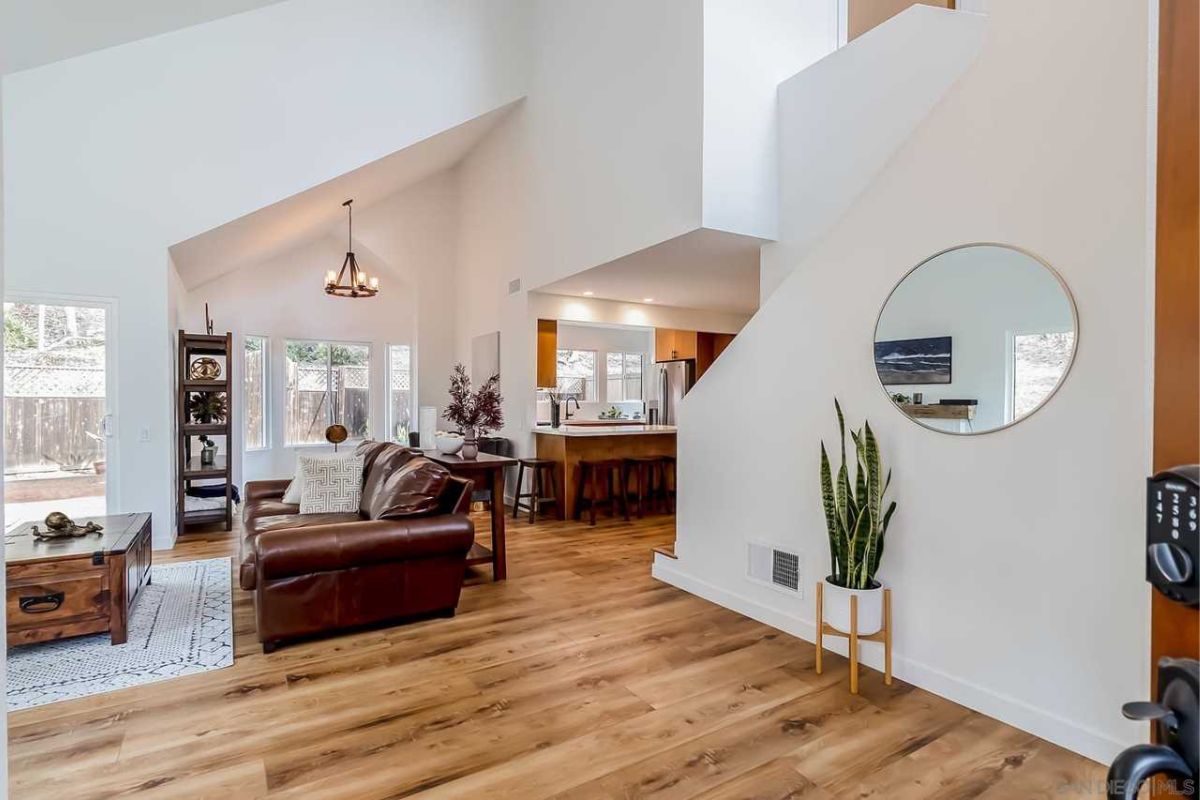 See the latest La Jolla homes for sale › See Now
The Housing Situation
La Jolla residents are more likely than not to own their property. About 31% are renters, and 69% own where they live. The Median Rent is $2,553 per month.
The Median Sales Price for a house in La Jolla is $1,868,500 and the Median Days on Market are 16 days. Redfin.com rates the La Jolla Housing Market as Somewhat Competitive. That is pretty good news for many house buyers, but you must remember the median sales price. It is not low at all.
Do you own a home now and want to see the best refinance home loans?
A house buyer cannot afford to be an impulsive shopper and must be ready to make that move into homeownership. Seriously, buying a house will be the most significant financial investment you will ever make. The cost of many homes in La Jolla is in the highest six and low seven-figure categories. These are not your average middle-class home, and the monthly expense in mortgage payments will be steep. These are all reasons why anyone who is buying a house must show due diligence and proceed cautiously.
Some may think they can do this all by themselves and perhaps have an attorney do the paperwork. All we can tell you is you are creating a potential disaster for yourself. There is a lot to buying the right house. Anybody who is an amateur can end up with an expensive nightmare. What is important to remember in real estate is that you will pay dearly for any mistake you make.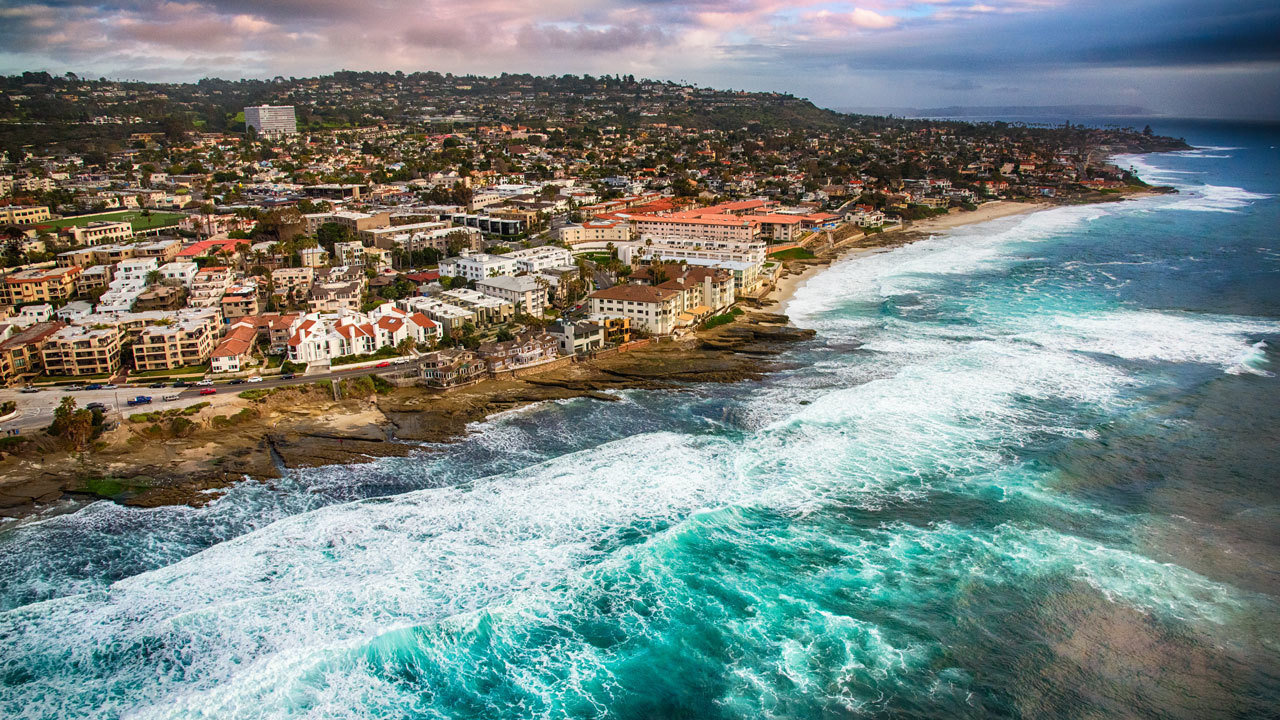 Don't miss out! See the latest La Jolla homes right now › Click here!
Make Use of Available Talent
Curb appeal is what the seller uses to convince a buyer. A beautiful house is nice, but there may be structural problems. Anyone who knows where to look for hazards such as foundation cracks or inadequate electrical wiring easily overlooks those flaws. A first-time buyer will pay dearly for not understanding what to do.
Prudence suggests that you take advantage of those services a real estate agent is willing to provide. The agent is somebody who is licensed to sell real estate. It means that professional has a bank of knowledge few other people have. The agent draws on that knowledge and experience to provide the best possible deal for the client.
The mortgage product is an essential part of the financing. Many people will settle for either a conventional loan from a lending institution or the standard FHA mortgage. We are not going to say anything against either, but there are other options that a person may qualify for. For example, San Diego is the home of many military veterans, and a VA loan might be the preferable mortgage. The US Department of Agriculture has mortgage loans, and if a person qualifies, they can save thousands of dollars over the lifetime of the mortgage.
Adjustable mortgages caused so much trouble in 2008. Nowadays, the standard, fixed 30-year mortgage or 15-year mortgage are the products of choice. Interest rates are still low, but they are subject to change, and if inflation rises in 2022, those mortgage rates may climb. Real estate agents know the difference between mortgage products. Once they are supplied with necessary information from the client, they can help a prospective buyer decide which mortgage should be used to finance a home purchase.
Contact us if you have specific questions about La Jolla
One final thing that a real estate agent does on behalf of a client is all the paperwork. Yes, you could do this all by yourself if you have lots of time and access to suitable databases. However, if you make a mistake, the consequences may come back to bite you years later. Therefore, it is better to have an agent do the work of the title searches and other documentation.
We want to help you buy your house. We are licensed real estate agents here in San Diego, and we know the ins and outs of San Diego County. We will work with you in a team effort that will result in a home that meets all your needs and your expectations.
People may be hesitant about the financing, but you have nothing to worry about when you work with us. We are also licensed mortgage loan originators. So, we know what is out there as far as mortgage products are concerned and can help you decide on the best one for your what we offer is more than what many real estate agents can provide.
If you're interested in what we can do for you and would like to find out more, please feel free to contact us at your convenience. We think that buying a home in La Jolla is a fantastic idea and you will enjoy living in this coastal city. We can assist you in your buying efforts and would welcome the opportunity to serve you.
I would love to help assist you with your home purchase, home sale, or home loan - please feel free to give me a call, text, or use the form below.
Your La Jolla Insider,
Scott
Get Scott's Personal Help Below...
Where Do You Want To Go Next?
By clicking "Send" I/We agree by electronic signature as stated below: 1) To be contacted by telephone even if the telephone number appears on a State/National Do Not Call registry or any company's Do Not Contact lists. 2) To this website's Privacy Policy and Terms of Use.
See San Diego Coastal Best Areas Below...
See Ja Jolla's Newest Listings Below...