7 Reasons Encinitas San Diego CA is a Great Place to Live in 2023 | 2024
Posted by Scott Taylor on Monday, March 6, 2023 at 5:27 PM
By Scott Taylor / March 6, 2023
Comment
San Diego County is a community of towns and cities that make it the best place to live. Each municipality has its unique style and features. Many trace their origins back to the Spanish colonial days, but today's Encinitas is not one of them. The city was formally incorporated in 1986 and is a beach city in the North County area.
We think this is one of the best places to live in the county and has a charm that you will discover is almost irresistible. It is well worth looking into as a permanent residence, and we are sharing with you why that is the case. All statistics in this article are as of this writing.
Here's a quick rundown of our list:
Reason 1 - A Simply Fantastic Place
Encinitas ranks well with Niche.com. It is ranked #4 in Best Suburbs for Young Professionals in San Diego County, #4 in Best Suburbs to Live in San Diego County, and #4 in Best Suburbs to Raise a Family in San Diego County. Niche.com's accolades keep coming as it ranks the city as #5 in Places with the Best Public Schools in San Diego County, and #5 in Suburbs with the Best Public Schools in San Diego County.
See the latest Encinitas homes, townhomes, and condos for sale… Search Now ›
Reason 2 - Voice of the Residents
Niche.com records comments the residents make about their hometowns. Admittedly, Encinitas is an expensive place to live, which must be weighed against all the amenities. However, despite the cost, most comments are favorable.
See the latest Encinitas homes for sale
"Nice beaches and community, pretty parks as well. Lots of people are into biking, surfing, and skating. There's lots of trails for bicyclists and some pretty nice shops and restaurants. Just very expensive."

"This city has beautiful beaches, friendly people and overall the perfect atmosphere for life or vacation. Whether you enjoy sitting on the beach, surfing in the waves, skating down the streets, or incredible food, Encinitas is the place for you."

"I feel safe in Encinitas. People are kind, friendly, and helpful. It is very family oriented with a lot of parks: playground structures, dog parks, skate parks and trails in the city and surrounding areas. Best of all are the beaches.
See the latest Encinitas active, pending, and sold homes for sale like a Pro – without the expensive license… See Now ›
Reason 3 - Great Employers
We don't like saying this, but all play and no work makes Jack go broke. Encinitas is more than just surfboard stands and organic food restaurants. Some major companies employ residents of the city. Glassdoor has mentioned the top companies doing business in Encinitas.
Qualcomm (Computer Hardware & Software)
UC San Diego (Colleges & Universities)
Illumina (Biotech & Pharmaceuticals)
San Diego State University (Colleges & Universities)
General Atomics (Aerospace & Defense)
Google (Internet)
Intuit (Computer Hardware & Software)
ServiceNow (Enterprise Software & Network)
US Navy (Federal Agencies)
US Marine Corps (Federal Agencies) (If you are a veteran, thank you for your service).
See the best Encinitas purchase home loans
Encinitas is also the proud home of two of the fastest growing companies in the nation, based on figures from 2015-2018.
Trade-Ideas (Industry: Software. Growth, 2015-2018: 207%)
The Perfect Workout (Industry: Health. Growth, 2015-2018: 53%)
The Quality of working life is something no sensible employer can ignore. Zippia.com is a career-oriented website and ranks the following as the Top Ten Best Companies to Work for in Encinitas.
Nphase
TVRI
Dudek
Encinitas Ford
Neurohacker Collective
Vuori
Zoopla
MNB Systems
Seacrest Village Retirement Communities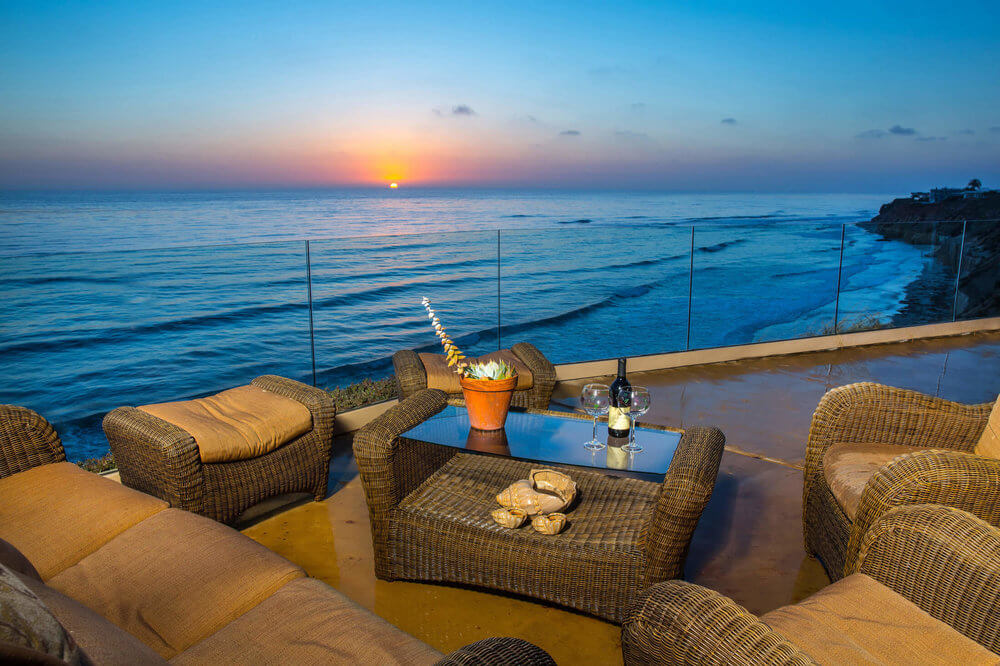 See the latest Encinitas housing market statistics dating back from January 2004 until the end of last month… See Now ›
Reason 4 - Like Pearls on the Sand
The locals believe the beaches in Encinitas are some of the best-kept secrets in the North County Coastal region. There is a healthy beach culture thriving here that invites you to lay back and enjoy what the southern California coast has to offer. Moonlight Beach gets a little crowded because it is so popular. D Street Beach is where the surfers are, and a wooden staircase permits easy access to the shore from the bluffs. Swami's beach is mentioned in the Beach Boys' wave anthem, "Surfing USA" (in the Chorus). It is thought of as a premier destination for those who take riding the waves seriously.
The entire Encinitas beach area has the restaurants, shops, yoga studios, and new-age meditation gardens you would expect of an environment dedicated to peaceful, easy feelings.
Get Pre-Approved in 60 Seconds...
(No Social Security Number Needed)
By proceeding, you consent to receive calls and texts at the number you provided, including marketing by auto-dialer, pre-recorded voicemail, and email, from this site's operators about real estate related matters, but not as a condition of purchase. You also agree to our Terms of Service, and to our Privacy Policy regarding the information relating to you. Message and data rates may apply. This consent applies even if you are on a corporate, state or national Do Not Call list. This site is protected by reCAPTCHA and the Google Privacy Policy and Terms of Service apply.
Reason 5 - Great Things to Do
We admit that the beach is the place to go in this coastal community. San Elijo State Beach, Moonlight State Beach, Leucadia State Beach, Cardiff State Beach, Swami's Beach need to be on every surfer's bucket list. However, there is more to do in Encinitas than wait for the perfect wave.
Do you own a home now? Get a fast and free automated value instantly
La Paloma Theatre is the oldest motion picture theater in San Diego. Both classic films and new releases are shown in this fantastic attraction. A second indoor favorite is Artifact Books. You might find it hard to believe, but Barnes & Noble is not the only bookstore, and Amazon is not the only quality bookseller. Artifact Books has rare editions and signed copies among its volumes. It holds book fairs and has a reputation for a great catalog of books.
The San Diego Botanic Garden has four miles of walking trails in a 37-acre garden ranked as one of the top 10 gardens worth traveling for in America. Annie's Canyon Trail is two miles of a looped route with a beautiful canyon and lake (the Trail is dog-friendly) if you want to graduate from walking to hiking. You can continue your hiking adventure in the Elfin Forest Recreational Reserve. It is 784 acres that has hiking, mountain biking, and equestrian trails.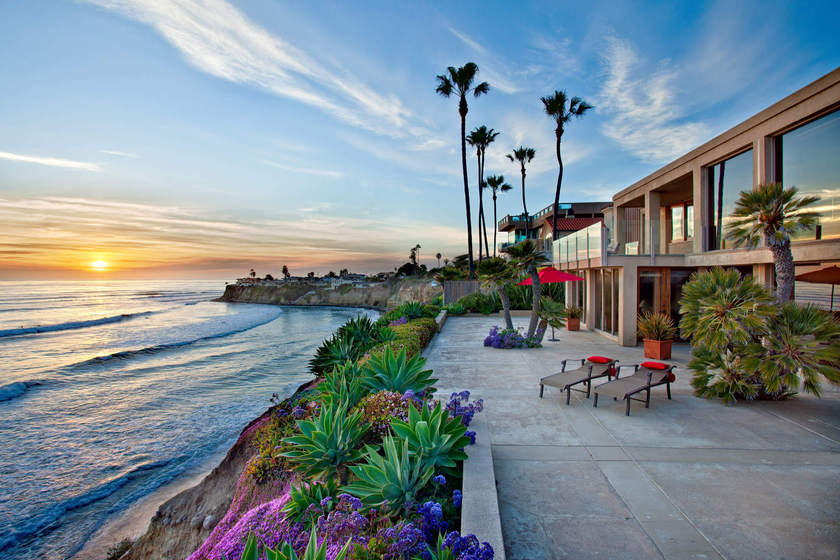 Own a home in Encinitas and you want to get a personalized home valuation for it to see how much you can walk away in profit in this exciting market? See Now ›
Reason 6 - Excellent Restaurants Are in Encinitas
You can always go and get a burger and fries at a fast-food place in the town, but don't pass up the chance to enjoy some of the culinary delights of Encinitas. There are some fabulous places where you can meet friends and family to break bread.
Sambazon is a café with a bohemian atmosphere and delicious acai bowls you can make for yourself. Pannikin Coffee &Tea is the right place for breakfast and lunch. You will enjoy the Indian chicken Curry and Caprese salads. You can't miss it because it is located right next to Highway 101, and it has a very bright yellow color.
See the latest Encinitas homes, townhomes, and condos for sale
What is southern California without superior Mexican cuisine to enjoy? Juanita's Taco Shop is nothing fancy, but it serves authentic south-of-the-border dinners that will satisfy your tastes and fill up your stomach.
Solterra Winery & Kitchen produces its own wine, and the kitchen serves up Mediterranean fare such as paella, flatbread, and charcuterie for your dining pleasure. Vigilucci's Trattoria Italiana has genuine Italian dishes with a dog-friendly patio. If you want to cross over to other tastes, the Bier Garden of Encinitas has 20 varieties of beer to help you wash down great food. Their weekend brunch menu will drive your taste buds wild!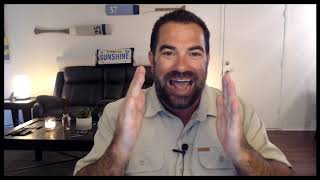 Find out what the latest and greatest Encinitas home loans are right now. Detailed video and post reveals all. See it Now ›
Reason 7 - Encinitas Celebrates Variety!
You might like doing your cooking, and the Leucadia Farmers' Market has over 75 vendors offering up fresh seafood, fruits, vegetables, and flowers. The Market is open come rain or come shine, and you must visit it. A relatively new Encinitas attraction (founded in 2012) is the Butterfly Farms. It is intended for the conservation of local butterflies. The Farms has a Vivarium that lets you get close to the butterflies and watch their behavior. This is something your kids will love. Finally, you can fashionably upgrade your beach attire at Hansen Surfboards Encinitas. The shop has surf gear, beach apparel, and, of course, surfboards waiting for your inspection and purchase.
Do you own a home now and want to see the best refinance home loans?
Events you need to see to believe are the Encinitas April Street Fair, the Encinitas Fall Festival, and the Classic Car Nights. Do you love art? The Arts Alive exhibition features original art hanging from light poles along Highway 101. The display is one of the reasons why cruising along Highway 101 in the Encinitas vicinity is a once-in-a-lifetime experience that the residents enjoy almost every day.
After spending the morning going around to all the shops and checking out the beaches, you might want to chill a bit. The best place to do that is the Self-Realization & Meditation Gardens. The view of the ocean is astonishing, and numerous beautiful plants surround the koi ponds. In addition, there are meditation nooks to allow you to sit back and soak in inner peace.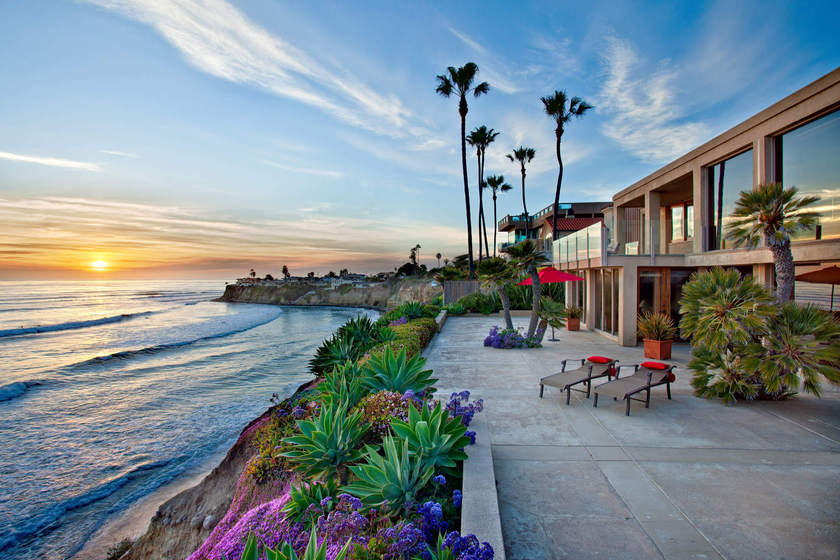 Do you own a home in Encinitas and want a fast, free, and automated home valuation in 30 seconds or less? Get One Now ›
The Housing Scene
The beaches and the surf are reason enough for anyone to move their home address to Encinitas. Nevertheless, we urge you not to let the sand and sun get in your eyes. This town comes with a serious price tag attached.
Encinitas is upscale, and the price of Housing bears witness to that. Apartment rent in the city center ranges from $2,050 for a 1-bedroom place to $2,700 for a 3- bedroom rental. Those rates are reasonable when compared to San Diego. However, the cost of a house is a far different story. So be prepared to part with a chunk of your cash.
Contact us if you have specific questions about Encinitas
The Median Sale Price for an Encinitas house is $1,700,000 and the Median Days on Market is 13 days. Redfin.com rates the Encinitas Housing Market as Very Competitive, and you better be ready when the housing surf is up. Expect several offers to be on the table, including yours, in this fast-paced marketplace.
Trying to beat the other guy is a real race against time. The problem is that if you go too fast, you run into trouble. Let's face it; buying a house will be the most significant investment you will ever make, and mistakes can cost you hundreds of thousands of dollars. Unfortunately, anyone unfamiliar with the ways of real estate might overlook mortgage shopping or other means of financing. There may be better, more affordable products, but the buyer might not be aware of them.
Get Pre-Approved for an Encinitas home loan in 60 seconds or less – no social security number needed. Get Started ›
Incidentally, mortgage shopping is just as important as looking for the right property. We have been lucky in San Diego that mortgage interest rates have not been much higher. The low-interest rates we have enjoyed allowed homebuyers to afford some costly houses. The inflation some experts are predicting for 2022 can cause the mortgage rates to go up as well. Finding the most affordable interest rates requires knowledge of the local banking industry that many people do not have.
Mortgages come in all shapes and sizes. There is the standard FHA mortgage, but there are also products sold by the Veterans Administration and the United States Department of Agriculture. In addition, there is the traditional 30-year fixed rate mortgage, but there are also 15-year fixed rate mortgage and adjustable-rate mortgages, although the latter has become less popular. Which is best for you? Trying to decide the best financing can be very difficult.
You can make everything a lot easier if you use a real estate agent when shopping for a house. This professional earns a realtor's commission by paying attention to detail and looking for the best possible deal for a client. We believe that we can provide a little extra that other real estate agents may not be able to do.
Don't miss out! See the latest Encinitas homes right now
We offer the services that many San Diego real estate agencies provide, but we also are a licensed mortgage loan originator. Our ability to help you with the financing puts us ahead of many other real estate agents. We can sit down with you, go over the financing, and determine the best option to fit your needs. Once it's been determined, we will scout the territory to find the best mortgage product.
You can count on us to identify the right house for you. We will gladly negotiate with the seller a fair deal that does not require you to pay for any unreasonable repairs to the property. Closing does not have to be a nightmare. You will come to the table knowing that everything is in order because we took care of all the details.
We would welcome any opportunity to discuss all the things we can do to make your house hunting experience easier and more enjoyable. If you want to know more about our services, please contact us at your earliest convenience. We want to help you, and we believe that any conversation will be very productive. Finally, that dream house you want can be found and purchased.
I would love to help assist you with your home purchase, home sale, or home loan - please feel free to give me a call, text, or use the form below.
Your Encinitas Insider,
Scott
Get Scott's Personal Help Below...
Where Do You Want To Go Next?
By clicking "Send" I/We agree by electronic signature as stated below: 1) To be contacted by telephone even if the telephone number appears on a State/National Do Not Call registry or any company's Do Not Contact lists. 2) To this website's Privacy Policy and Terms of Use.
See Encinitas' Best Areas Below...
See North County Coastal Best Areas Below...
See Encinitas's Newest Listings Below...