6 Reasons City Heights San Diego Is a Great Place to Live in 2021
Posted by Scott Taylor on Friday, July 2, 2021 at 3:32 PM
By Scott Taylor / July 2, 2021
Comment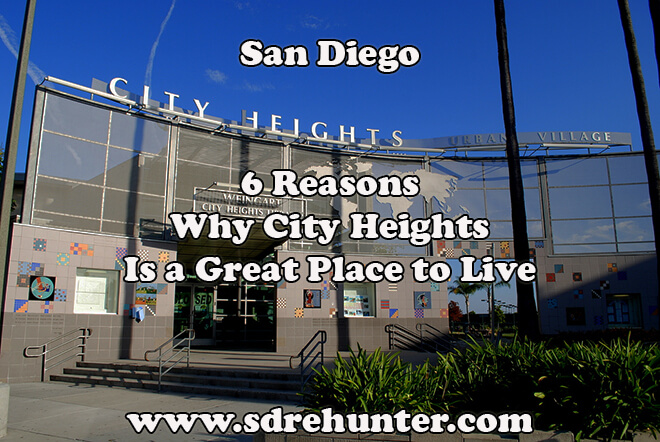 One of our favorite things to do for potential San Diego homeowners is provide a peek at the many neighborhoods this incredible city has to offer newcomers or old-timers looking for a change.
In this article, we focus on City Heights, an urban neighborhood nestled close to the affluent North Park, but with its own vibrant character.
The neighborhood is broadly divided into City Heights East and City Heights West, but also host sixteen "sub neighborhoods" within its borders. 
See the best City Heights purchase loans today...
Bordered on the west by the 805, this mid-city neighborhood could be just the gem you've been looking for.
Here's a quick rundown of our list:
Reason 1 - A Neighborhood with a Truly International Flavor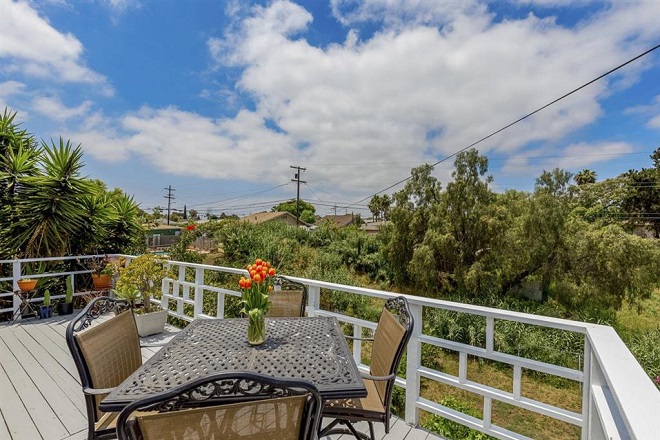 Foodies craving international cuisine will feel right at home in City Heights, thanks to the incredible diversity of its residents. The neighborhood's main streets are lined with immigrant-run restaurants serving up food from Mexico, Somalia, Ethiopia, and Vietnam, to name a few. In fact, just over 40% of the population is foreign born, according to  a recent article in the San Diego Reader, and residents hope that diversity remains part of City Heights' character as it moves forward.
As SD City Beat noted:
"The community's diversity is being celebrated rather than remaining overlooked and divided," says Beryl Forman of the El Cajon Boulevard Business Improvement Association. "With that, it is becoming a safer, more connected community that is touted as a global model for embracing people's differences and building a more peaceful society."
City Heights has long been known as a destination for refugees, first from Vietnam, then Somalia in the 1990s, and today for Syrians. In fact, it's been called the most diverse neighborhood in the nation, and the vibrancy of the streets show that's a point in its favor.
See the latest City Heights homes, townhomes, and condos for sale here…
Reason 2 - An Affordable Neighborhood Amidst Plenty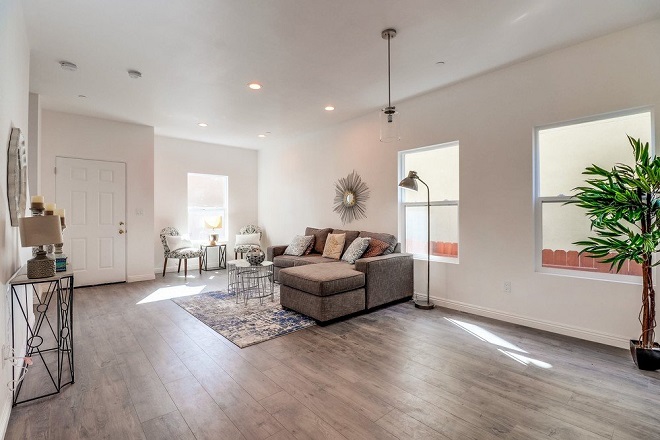 As trendy house-hunters focus on the nearby neighborhoods of North Park and Kensington, City Heights retains a more working class feel, including more affordable home prices.
According to niche.com, the median home value is currently $509,396, though it has been on the rise in recent years.
City Heights' real estate market still suffers from its reputation as a "rougher" area, though crime statistics from 2019 reveal it had a lower violent crime rate than Pacific Beach, North Park, Hillcrest, Gaslamp, and East Village, according to the San Diego Reader.
City Heights Homeowners: We have qualified buyers desperately seeking to buy immediately and pay top dollar…
Reason 3 - A Renaissance is Underway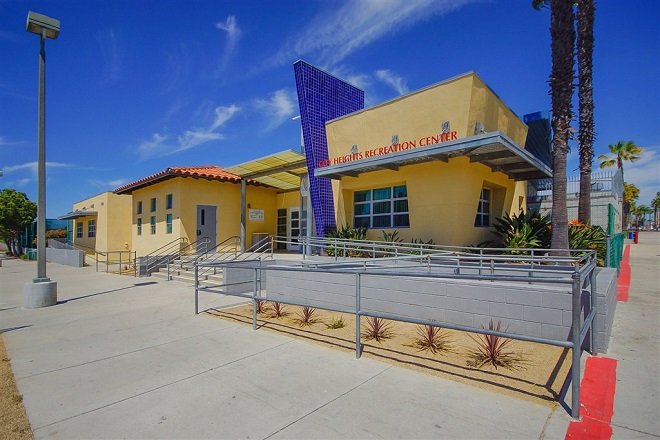 From the 1930's to 1950's, City Heights thrived as a commercial center, but as new shopping centers opened in the 1960's nearby, it found itself in decline.
By the 90's, rising crime but little money to address the issue led philanthropist, warehouse retail pioneer, and local boy Sol Price to lend a hand in the form of offering scholarships and services to local kids, spurring the renaissance of City Heights.
Into the new millennium, crime continued to drop, and the community built a library, community center, schools, the expansive Copley-Price Family YMCA, and recreational areas such as City Heights Skate park.
Be an expert on City Heights real estate – see all active, pending, and sold listings within the last 3 years now…
---
Blog Post Interrupt
Is the 2021 San Diego Housing Market Like it Was in 2007?


Back to the Post
---
Reason 4 - Plenty of Community Resources for Residents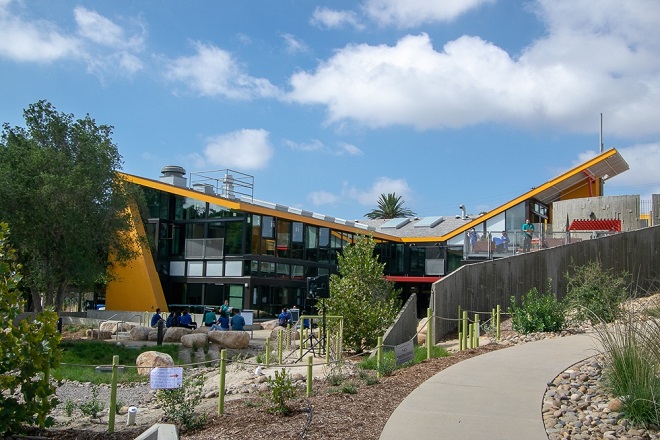 With a median age of 23, it's clear there are plenty of families living in City Heights, and many of the revitalization efforts are focused on expanding opportunities for youth.
One exciting new development is The Living Lab, built in coordination with the San Diego Unified School District. As part of the Ocean Discovery Institute, this striking, state-of-the-art structure was built with considerable community input and seeks to bring more opportunities to introduce science and conservation to the 10,000 children of City Heights.
5 reasons to buy in San Diego versus rent...
The recently completed City Heights Skatepark welcomes beginners to pros, and you're bound to spot a few of San Diego's best. The park also includes green spaces and play parks.
The Copley-Price Family YMCA, completed in 2014, provides plenty of recreational and educational opportunities for people of all ages, with its gymnasium, pool, camps, sports, active adult programs, and Safe Space activities for the LGBTQ+ community.
Those who crave a place to hike can head to the 8-mile long canyon trail resuscitated from what was once an illegal dump. Thanks to the organization San Diego Canyonlands, its now possible for urban-dwellers to walk the canyon and get a taste of the local art scene, the work of which is featured along the trail.
If you are a first time home buyer, move up buyer – or, need money for your down payment and/or closing costs – City Heights has many different options to choose from here…
Reason 5 - A Walkable Neighborhood Close to The Freeway and Public Transportation.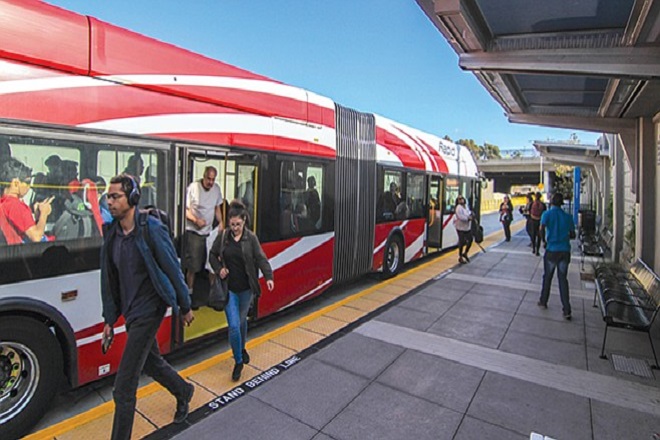 Visitors to City Heights immediately notice how many people are out and about walking. It's also quite common to see plenty of bikes and scooters.
In fact, the City of San Diego in partnership with Caltrans and SANDAG recently opened a protected bikeway running parallel to State Route 15, connecting City Heights to nearby Normal Heights, Kensington, and Talmadge.
Its location next to the 805 means easy access to the freeway and, therefore, every location in and around San Diego.
Bus service is plentiful in the area and connects to the Mission Valley trolley stops, as well.
Convinced City Heights is for you? Apply online in 20 minutes or less, from anywhere, and find out how much you qualify for, to start searching in City Heights right now…
Reason 6 - Cultural Opportunities and Nightlife Abounds.
Aren't into skateboarding or staying fit with the family? No worries, because City Heights has plenty to offer beyond family activities.
The iconic and hard-to-miss Tower Bar on University Avenue was originally built to serve as a drive-in soda fountain, and despite some ups and downs — including a car crashing into it in the 60's — it still stands tall, serving as a staple of the San Diego punk scene today.
See the latest San Diego mortgage rates...
Azalea Park, one of the neighborhoods within City Heights, has become a go-to place for local artists. You can see evidence of this thriving arts community in Azalea Community Park as well as the many studios in the area.
If you have questions or would like to find out more about all City Heights' real estate market has to offer, please contact me, and I'll be able to help.
Leave me a comment below – or, contact me here. 
Your City Heights Insider, 
Scott
Where Do You Want To Go Next?
By clicking "Send" I/We agree by electronic signature as stated below: 1) To be contacted by telephone even if the telephone number appears on a State/National Do Not Call registry or any company's Do Not Contact lists. 2) To this website's Privacy Policy and Terms of Use.
See City Heights' Newest Listings Below...
Get Scott's Personal Help Below...