7 Reasons Why Carlsbad San Diego is a Great Place to Live in 2022 | 2023
Posted by Scott Taylor on Wednesday, August 3, 2022 at 6:03 PM
By Scott Taylor / August 3, 2022
Comment
Some people think that San Diego County is only the city of San Diego and a bunch of small surf cities scattered along the coast. Of course, we are very proud of our beaches, but there's a lot more to this part of California. Some towns have an international reputation for the surf and sun, and others have a reputation they carved out by themselves.
TOP POST: Zillow San Diego: 5 Lies, Fraudulent and Deceitful Tactics Used in 2022 | 2023
Carlsbad is a good-sized city in San Diego which is approximately 87 miles south of Los Angeles and 35 miles north of San Diego. It is between those two major metropolitan areas, but Carlsbad holds its own with any city or town in Southern California.
VISIT: 7 Best Places to Live in San Diego for Millennials in 2022 | 2023
Here's a quick rundown of our list:
We want to tell you a little bit more about this municipality in the North County region. We think you're going to be surprised about some of the attractions you will find in Carlsbad. This is a well-known tourist town with a little bit more added to it. There are some excellent reasons why you want to consider living in Carlsbad. It is going to be our privilege to explain why Carlsbad ought to be on your shortlist of places where you will put down roots.
Reason 1 - Serious Bragging Rights
Carlsbad is a real gem in San Diego County. Niche.com ranked Carlsbad as #4 in Cities with the Best Public Schools in America. That is only one of the accolades the city has received. In addition, Carlsbad is ranked #5 in Best Suburbs to Live in San Diego Area, #5 in Best Suburbs in San Diego County, #6 in Best Suburbs for Young Professionals in the San Diego Area, #6 in the Best Suburbs to Raise a Family in the San Diego Area, #6 in Best Suburbs for Young Professionals in San Diego County, and #6 in Best Suburbs to Raise a Family in San Diego County.
VISIT: 5 Best Places to Live in San Diego for Military in 2022 | 2023
It keeps getting better. Niche.com's overall report card on Carlsbad, California, includes these grades:
Not too shabby, is it? The high ratings for the schools are sufficient reason for many parents to seriously consider Carlsbad as a place to raise their kids. We can go on praising Carlsbad, and that is precisely what we are going to do.
See the latest Carlsbad homes, townhomes, and condos for sale… Search Now ›
Reason 2 - The Voice of the Community
Niche.com gives a picture of what your future neighbors think of Carlsbad. The reviews are consistently excellent. Residents do not hesitate to comment favorably on the city in which they live. Here are some of the comments.
"Carlsbad is an amazing beach town with walking paths, a variety of restaurants and of course great beaches."


"We moved to Carlsbad from the Southeast United States about a year ago, and haven't regretted our decision since! We found residents to be the friendliest we've seen since leaving the South, lots to do in the village and surrounding areas, perfect weather, close to the beach and excellent schools. Would highly recommend to anyone raising a family."

"I love the city of Carlsbad. There are plenty of things to do from going to the beach, walking around the Village, shopping, and going hiking! I would recommend it to anyone looking to settle down with a family."

"I have lived here my whole life and overall it is a pretty good town for a family. Lots of kids and lots of families live here. There is plenty to do as there are lots of shops, malls, theme parks, and recreational spaces in close range."
JUST UPDATED: 5 Reasons to Move to San Diego in 2022 | 2023
Incidentally, the Village refers to an area in downtown Carlsbad that is known for its shopping, restaurants, and the Carlsbad Village Farmer's Market held on Wednesday.
See the latest Carlsbad active, pending, and sold homes for sale like a Pro – without the expensive license… See Now ›
Reason 3 - Employment Opportunities
Tourism in Carlsbad is a big business but not the only one. Carlsbad has a diverse employer base with various sectors of the economy represented. Patch.com in 2019 mentioned 10 Carlsbad employers who happen to be among the Fastest Growing in the Nation.
Vessel FWP. Industry: Retail. Growth: (2015-2018): 429%
SOR Technology. Industry: Travel & Hospitality. Growth (2015-2018): 206%
Novasyte. Industry: Health. Growth (2015-2018): 178%
AltexSoft. Industry: IT System Development. Growth (2015-2018): 90%
We don't want to forget that Carlsbad is a Mecca for the golfing industry. Callaway Golf Company, TaylorMade-Adidas Golf Company, Cobra Golf, Titleist, and Odyssey Golf are Carlsbad. These companies are part of the reason why Carlsbad is referred to as "Titanium Valley."
VISIT: San Diego's 4 Safest (and Least Crime Ridden) Places to Live in 2022 | 2023
Carlsbad is anything but dull. There are activities and places that appeal to all tastes and interests. It only takes walking outside of your house or apartment to enjoy what this wonderful oceanside city has to offer its residents.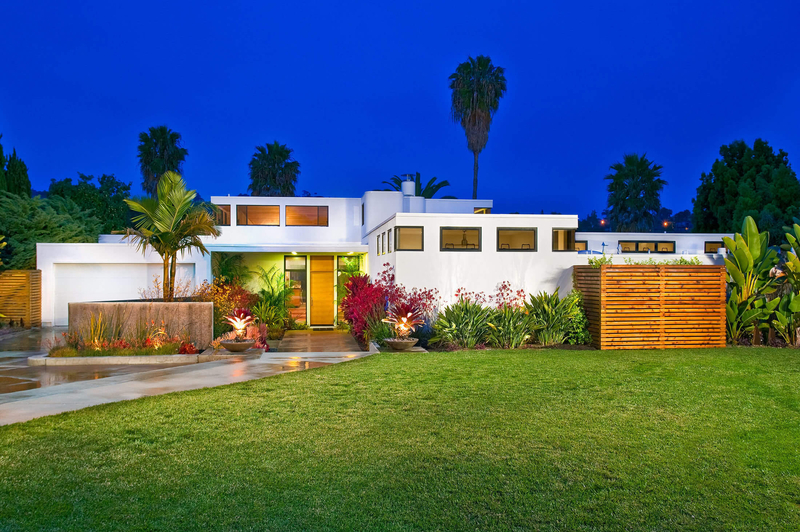 See the latest Carlsbad housing market statistics dating back from January 2004 until the end of last month… See Now ›
Reason 4 - It is Golf Heaven
We mentioned the golf companies headquartered and doing business in Carlsbad. Let's now look at the golf courses.
The Crossings at Carlsbad is a public golf course of over 400 acres. It is unique for the way it blends in both the challenges of a superior course and the natural habitat of the environment. You might think you are on a nature trail as you chase that little white ball.
VISIT: San Diego's 9 Best Beach Towns to Buy a Home in 2022 | 2023
Rancho Carlsbad Golf Course is minutes away from the ocean and is a par 3 golf course. Aviara Golf Club's course was designed by Arnold Palmer and has over 7,000 yards of specially designed landscapes and hillsides. In addition, the Kip Puterbaugh Aviara Golf Academy, one of America's oldest golf academies, is located here.
Get Pre-Approved in 60 Seconds...
(No Social Security Number Needed)
By proceeding, you consent to receive calls and texts at the number you provided, including marketing by auto-dialer, pre-recorded voicemail, and email, from this site's operators about real estate related matters, but not as a condition of purchase. You also agree to our Terms of Service, and to our Privacy Policy regarding the information relating to you. Message and data rates may apply. This consent applies even if you are on a corporate, state or national Do Not Call list. This site is protected by reCAPTCHA and the Google Privacy Policy and Terms of Service apply.
Reason 5 - Carlsbad is a Place for Geek in You
There are opportunities that a proud nerd will appreciate. The top of the list is Legoland. Legos are not just for kids; many adults love the challenge of building stuff with those colorful plastic building blocks. Legoland is a hands-on experience.
READ: San Diego vs. San Francisco: Which California City is Best in 2022 | 2023?
The more adventurous will enjoy Pedego Carlsbad. Of course, you can hike the coast or do some sightseeing from your car. Pedego lets you do all of that on an electric bike. You can take some fun tours on your electric bike, such as the Dali Lama Tour and the Couples Romantic Picnic Tour. Other tours include the Harbor Tour and the Oceanside Tour.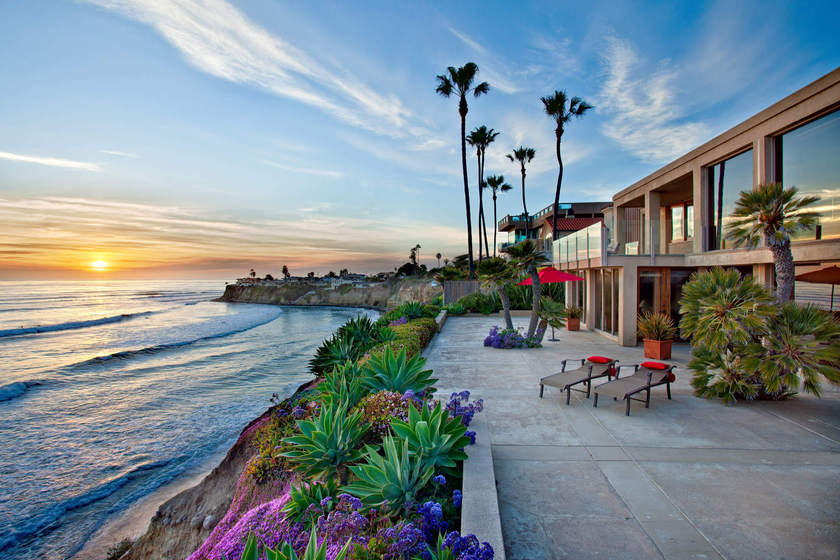 Own a home in Carlsbad and you want to get a personalized home valuation for it to see how much you can walk away in profit in this exciting market? See Now ›
Reason 6 - Love the Ocean Environment
Carlsbad is committed to maintaining its natural beauty, and everyone can get their fill of Mother Nature's treasures here. There a several places where you can become more informed about the world surrounding your Carlsbad home.
Carlsbad State Beach. A protected coastline that is perfect for snorkeling and beachcombing. You will love walking along the beach.
SEA LIFE Aquarium. Over 200 species of marine life and an aquarium that welcomes school groups.
The Flower Fields at Carlsbad Ranch. It is 50 acres of Giant Tecolote Ranunculus flowers waiting to astound you.
Agua Hedionda Lagoon Discovery Center. This is a combination of education and family. The Center has a local endemic and indigenous fauna that showcases a diversity of the lagoon.
Batiquitos Lagoon Foundation Nature Center. It is a coastal wetland and nature reserve. Batiquitos is one of the last remaining tidal wetlands in southern California.
READ: San Diego vs. San Jose: Which California City is Best in 2022 | 2023?
We have not mentioned the various museums, fine arts, shopping opportunities, and gem-related attractions that Carlsbad has for those fortunate enough to live here. Suffice it to say, you will not be bored in this community but continually amazed at all there is here.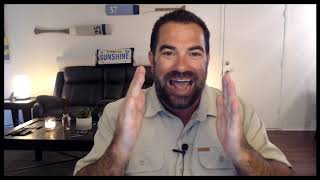 Find out what the latest and greatest Carlsbad home loans are right now. Detailed video and post reveals all. See it Now ›
Reason 7 - Looking at the Housing Scene
Carlsbad is one of the premier localities in San Diego County. So, it is no wonder that Redfin.com rates the Carlsbad housing market as Very Competitive. It has everything that a person would want, but there are a few things to look out for when you think of Carlsbad as a home.
VISIT: San Diego's Top 5 Luxury Home for Sale Markets in 2022 | 2023
Houses are not cheap in those parts. The median sales price for Carlsbad House is $1,205,000, a 17.0% year–over–year increase, and we do not expect that market to cool down anytime soon. The median days on the market for a house in 13 days. Think about that for a second. A sale on a given place can be agreed upon within two weeks. You also must consider that there may be more than one offer in front of the seller during those two weeks. A buyer must be there first with the best offer, and that isn't easy to do.
TOP POST: San Diego Mortgage Rates: Trends, Predictions, & Forecasts in 2022 | 2023
What makes it difficult for many people is the idea that they can do it all by themselves. The argument is that you save on a sales commission when you do the research and hire other people to do the paperwork and other necessary duties. However, you cannot trust the quality of several people working for you. One person may be great, while the other considers your project to be a secondary concern. Therefore, it makes better sense to have one person committed to the entire project. That individual is responsible for everything, and you can get a status report just by making a telephone call to that one person.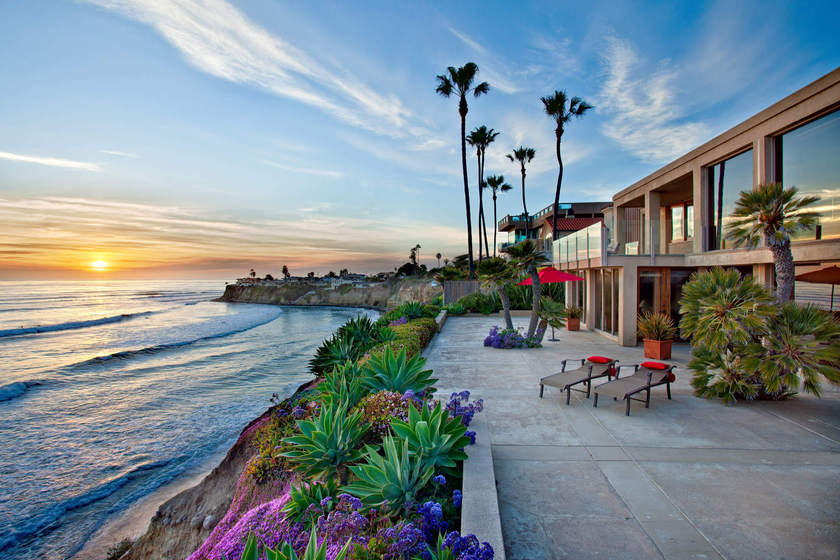 Do you own a home in Carlsbad and want a fast, free, and automated home valuation in 30 seconds or less? Get One Now ›
The Job Ain't Easy
Please don't think that the research on property like what you find in Carlsbad bad is a walk in the park. It isn't. The title search alone can be a nightmare, and you must be accurate. If you have the software to do it, that's fine. If you know the databases where you will do your research, that's wonderful. However, if you don't know where anything is, you may spend two weeks just getting prepared. After that, things can only get worse.
READ: 6 Reasons San Diego is California's #1 Real Estate Buy in 2022 | 2023
You must leap some significant hurdles if you insist on making house buying a house a DIY project. Honestly, you may end up paying thousands of dollars for what you do not know.
JUST UPDATED: San Diego's 7 Best Places to Live in 2022 | 2023
Sellers and their agents always try to put their best foot forward. Therefore, you can expect the lawn and exterior of the house are going to look beautiful. The same is true for the rooms you will be inspecting. However, not everybody knows what to look for when they check out a house. There can be structural damage that is well hidden, and you will not know about it until after you take possession of the property. For example, the owner can easily hide cracks in the floor.
JUST UPDATED: San Diego Real Estate Market Forecast in 2022 | 2023
The house may have a utility budget that needs to be paid off. Ordinarily, that is part of the final negotiations, but a novice buyer is not aware of that. Other repair work might be needed. The houses in Carlsbad are not distressed sales, but there may be other secrets that the seller will not tell you about unless you ask the questions. All these point to the importance of having an experienced real estate agent at your side during the entire process.
Get Pre-Approved for an Carlsbad home loan in 60 seconds or less – no social security number needed. Get Started ›
We Are Here to Assist
We can be that friend you need when it comes to purchasing a house.
We have bought and sold properties in Carlsbad, and we will do more than check out the yard. If you tell us what you're looking for in the neighborhood, we will ensure that those amenities are close to your house. We will let you know what the schools are, where you can find the libraries, and where the hardware and grocery stores are located. Most people don't think about that, but we will.
TOP POST: 5 San Diego Housing Predictions in 2022 | 2023
When it comes to the negotiations on the house, you can expect that we will secure the best bargain possible for you. But, again, it is part of our dedication to serving the client.
We have other services we can provide. We are licensed to work with mortgage loans, and we know how to get the best interest rates. Everything at the closing will be in perfect order, and all you'll have to do is sign the documents. The title search and other important matters regarding the purchase of a house will be performed. You'll be pleasantly surprised at how much money we save for you in this entire process.
VISIT: San Diego's 7 Wealthiest Neighborhoods in 2022 | 2023
Are you interested in what we can do for you? We certainly hope so, and we invite you to contact us at your earliest convenience. Why don't we take some time and have a conversation about buying a house in Carlsbad? We think it will be worth your while and time well spent.
? I would love to help assist you with your home purchase, home sale, or home loan - please feel free to give me a call, text, or use the form below.
Your Carlsbad Insider,
Scott
Get Scott's Personal Help Below...
Where Do You Want To Go Next?
By clicking "Send" I/We agree by electronic signature as stated below: 1) To be contacted by telephone even if the telephone number appears on a State/National Do Not Call registry or any company's Do Not Contact lists. 2) To this website's Privacy Policy and Terms of Use.
See Our Top Blog Posts Below...
See Carlsbad's Newest Listings Below...