5 Ways San Diego Apartment Rentals Suck (Own Instead) in 2022
Posted by Scott Taylor on Thursday, November 4, 2021 at 1:36 AM
By Scott Taylor / November 4, 2021
Comment
Some may consider renting a viable option when they are preparing to move to San Diego. They want time to feel out the area, look at various neighborhoods and decide where they might like to buy a home.
Perhaps they feel like the market is too expensive to buy, or they don't have enough money to put down. Some may think, looking at the immediate numbers, that renting is cheaper.
However, renting in San Diego is truly not the best solution. That is especially true if you want to build long-term wealth. Here are five reasons not to rent in San Diego, but to consider buying a home instead.
Here's a quick rundown of our list:
Reason 1 - Median Rent Prices aren't that Much Lower than a Mortgage Payment.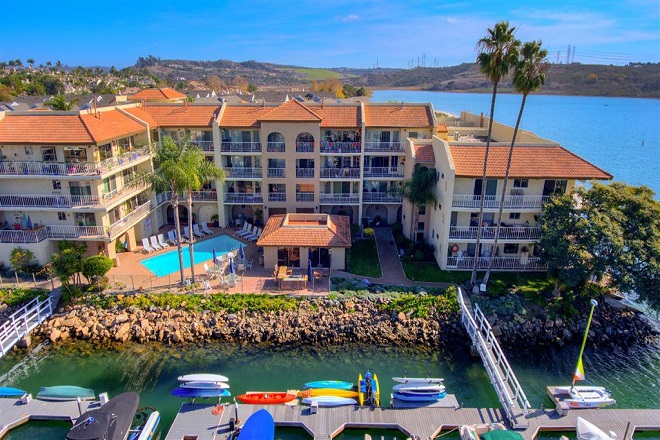 For instance, in one of the hottest San Diego areas, Del Mesa, the median rent is $3,526. Yes, the median home values are higher than most at $974,544, but the rent is more costly than buying a home in other parts of the county.
The same goes for Torrey Hills, where the rent is $3,392. That could buy a somewhere else in San Diego County.
Get Pre-Approved for a San Diego home loan in 60 seconds or less – no social security number needed. Get Started ›
Reason 2 - You can't Control the Rent Price Beyond your Lease Agreement.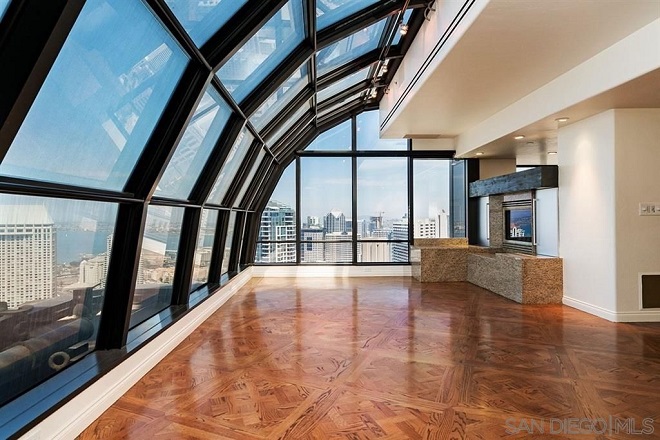 This is the number one aspect of renting that causes anxiety among residents. Sure, they may be able to get a great move-in special, but that won't last beyond the lease agreement.
According to a poll of rental property owners, most plan on raising rent the next year. That can, and often does, happen every year. Property owners also stated they rather bring in a new tenant they didn't know at a higher rent than renegotiated with those who already live there.
This is a primary reason why you should never rent and buy instead. With a home mortgage, your payment will remain the same over decades so you won't need to worry about being forced to move. It also helps your finances too because having that stability of knowing your payment is an excellent way for budgeting long-term wealth and savings.
Get Pre-Approved in 60 Seconds...
(No Social Security Number Needed)
By proceeding, you consent to receive calls and texts at the number you provided, including marketing by auto-dialer, pre-recorded voicemail, and email, from this site's operators about real estate related matters, but not as a condition of purchase. You also agree to our Terms of Service, and to our Privacy Policy regarding the information relating to you. Message and data rates may apply. This consent applies even if you are on a corporate, state or national Do Not Call list. This site is protected by reCAPTCHA and the Google Privacy Policy and Terms of Service apply.
Reason 3 - Property Values Go Up, and that Includes Rental Properties.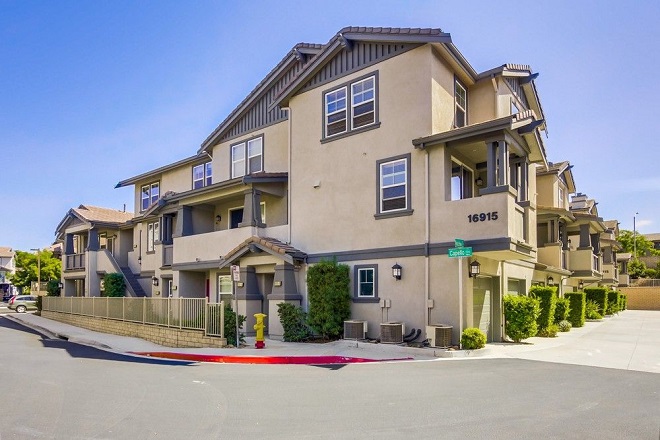 One of the reasons rents go up is because property values go up. This is true for both homes and rental properties. The difference is the property owner of a rental property passes the increase on to you and, yet, you see no benefit from it. It's the property owner who will benefit from a rise in values both in the value and in the amount of rent.
Home ownership allows you the chance to build equity and take advantage of rising values. It helps you build long-term wealth and you'll reap the benefits when you sell.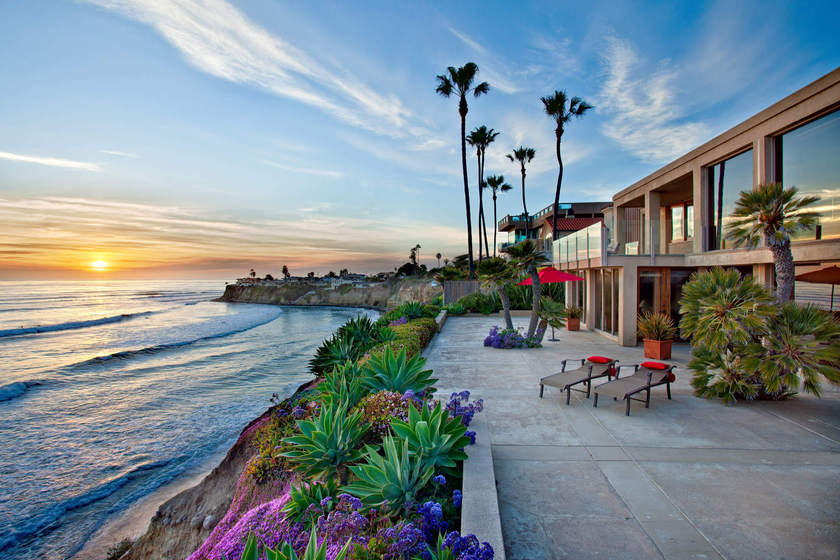 Own a home in San Diego and you want to get a personalized home valuation for it to see how much you can walk away in profit in this exciting market? See Now ›
Reason 4 - Rental Properties are More Competitive.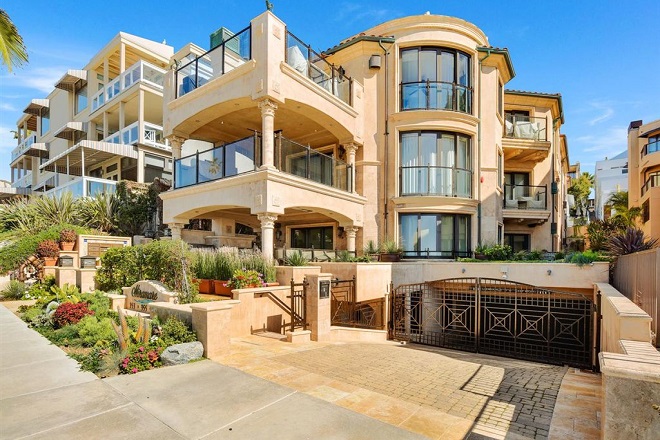 There are many areas that have more renters than home owners in San Diego. That makes it more competitive to get a great apartment or condo.
Overall, San Diego has 53 percent of its residents renting compared to home ownership. Predictions are that will likely go up in 2021 as the housing market remains cool and more people decide to hold off on buying until they see some additional movement in the economy.
Experts are predicting a downturn about that time and that is prompting more looking to rent. There are also predictions of an influx of new people into the area over the next few years. San Diego has a growth rate of .62%.
The problem with both of those facts is that it makes good places to rent harder to find and more expensive.
The flip side of the San Diego area is that many areas, usually the nicest ones, have few rental properties to choose. They are focused on home ownership where more than 50, 60 or even 70 percent own homes.
Those who want to live in those areas are hard-pressed to find anything available, let alone find anything affordable.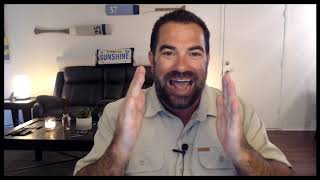 Find out what the latest and greatest San Diego home loans are right now. Detailed video and post reveals all. See it Now ›
Reason 5 - Rental Properties are Limited to Certain Areas.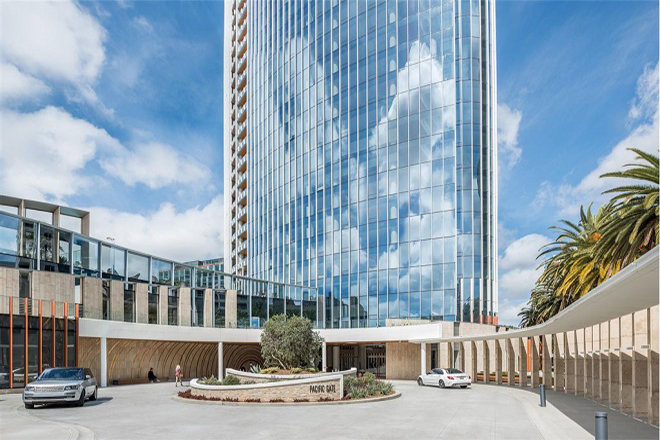 This is a real dilemma for those wanting to move beyond the boundaries. There are a number of rentals in the traditional urban areas of San Diego, like downtown, but not in more suburban areas.
So, those who have families or who want a little bit of room to stretch are highly limited in their search.
Overall, the best solution is to buy a home. It makes a great investment and you're able to resell it easily in this area. It also offers some stability in both your finances and personally. Settling into a home also allows you a reason to really become part of a community and find your place here.
What do you think?
Your Buying Insider,
Scott
Get Scott's Personal Help Below...
Where Do You Want To Go Next?
By clicking "Send" I/We agree by electronic signature as stated below: 1) To be contacted by telephone even if the telephone number appears on a State/National Do Not Call registry or any company's Do Not Contact lists. 2) To this website's Privacy Policy and Terms of Use.
See San Diego's Newest Listings Below...