7 Reasons to Buy a Home in San Diego in 2023 | 2024
Posted by Scott Taylor on Tuesday, March 28, 2023 at 6:49 PM
By Scott Taylor / March 28, 2023
Comment
We are proud to admit that we live in the best place ever in the United States. Southern California, particularly San Diego County, is an excellent location for a career and raising a family. We know many other people feel the same way about San Diego. It earned its reputation as America's Finest City in ways too many to mention.
JUST UPDATED: 5 Reasons to Move to San Diego in 2023 | 2024
Here's a quick rundown of our list:
We believe that one of the best things to do is to buy a home in San Diego. It is in the best interests of anyone to have a piece of the American Dream that they can call their very own. We know that some people are a little hesitant about the cost of buying and owning a house, and we want to put their fears to rest. We will give you several reasons why it's a brilliant idea to buy a home in San Diego and how we can help you.
Reason 1 - Renting Does Not Make $ense
The average rent in San Diego is currently around $2,433 per month for an average apartment size of 876 Square Feet. The monthly payout can be as high as $3,080 in Carmel Valley. We admit that there are more affordable areas such as Alta Vista or Encanto ($1,100 on average for either location). Here is the bad news: those rents are not going down. Many places were readily affordable during the eviction moratorium, but all good things must come to an end. There is a rent cap based on inflation numbers in San Diego County, but do not think for a moment that rents will not go up in the future as inflation figures head north. One estimate for 2022 projects rent increases as high as 9.1%. Tenants must adjust their budgets constantly.
VISIT: San Diego's 4 Safest (and Least Crime Ridden) Places to Live in 2023 | 2024
Tenant-landlord laws are in effect, but someone who rents still must deal with the landlord. Repair work might or might not be timely. A two-bedroom apartment might be okay for now, but what if the family welcomes a new addition? It doesn't matter how you try to sugarcoat the pill; renters will be forced to take some bitter medicine. Buying a house is a sensible idea.
VISIT: San Diego's 9 Best Beach Towns to Buy a Home in 2023 | 2024
You can have a little sticker shock when you first see the monthly mortgage payment, but the interest charged on the mortgage loan remains tax-deductible. Moreover, a fixed-rate mortgage means exactly that; your monthly payment will not go up. You will notice that as time goes by and your wages increase, how mortgage payments become an increasingly smaller part of your monthly budget.
READ: San Diego vs. San Francisco: Which California City is Best in 2023 | 2024?
Another big reason to stop renting and start buying a house: the financial investment. Ask your parents how much it cost them to buy the family house back in the day. Next, ask them how much the home is worth now. You might be amazed at how the value appreciated over the years. Zillow forecasts house values will increase by 11.8% by Spring of 2022. Those figures compare very nicely with the rent increase projections.
Get Pre-Approved for a San Diego home loan in 60 seconds or less – no social security number needed. Get Started ›
Reason 2 - Low Mortgage Rates are Still Here
There is a growing concern about inflation becoming a problem, but low mortgage rates are available in the San Diego area. As of this writing, the current mortgage rates for San Diego are 3.13% for a 30-year fixed mortgage, 2.47% for a 15-year fixed mortgage.
Okay, let's do a little math.
Let's assume that you rent an apartment at the San Diego average of 2,433 per month, which is $29,196 per year. If you go for a 30-year fixed mortgage, at 3.13%, you can buy a house whose sales price is approximately $932,779.53 (that does not include the down payment). Those mortgage rates keep a San Diego house affordable.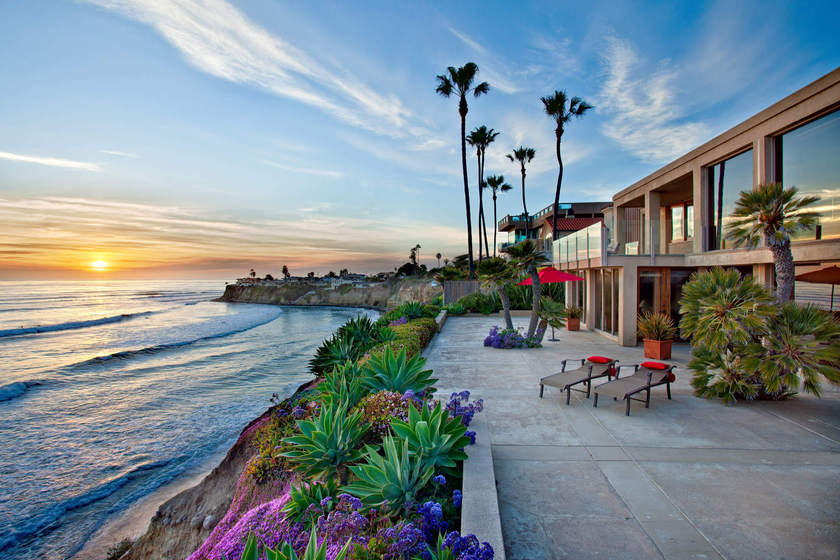 Own a home in San Diego and you want to get a personalized home valuation for it to see how much you can walk away in profit in this exciting market? See Now ›
Reason 3 - The Market is Not That Crazy
Folks must realize that there is some degree of risk in buying a house. The southern California market responds to the current activity, and the future may have different variables.
READ: San Diego vs Orange County: Which Socal City is Best in 2023 | 2024?
We admit that the San Diego housing market is very active, but it is not crazy. The average home price as of this writing is $812,100 in San Diego. The average price is $883,400 in Los Angeles and $1,471,200 in San Francisco. So, the San Diego average is not extravagant, and there are neighborhoods where the price is half the current San Diego average.
READ: San Diego vs. San Jose: Which California City is Best in 2023 | 2024?
Prices will not go down in this area. Will those figures stabilize? It depends on certain circumstances. COVID-19 turned things topsy-turvy. More houses may come on the market as organizations are required to lay off people due to supply chain issues or pandemic-related slowdowns. That could take some air out of any real estate bubble.
VISIT: San Diego's Top 5 Luxury Home for Sale Markets in 2023 | 2024
Prospective buyers ought to pay close attention to inflation and interest rates. Currently, there are few indications that interest rates will rise, but inflation could cause some increases. However, the mortgage rate jumps experienced in 1980, where the rates went as high as double digits, are not likely.
Get Pre-Approved in 60 Seconds...
(No Social Security Number Needed)
By proceeding, you consent to receive calls and texts at the number you provided, including marketing by auto-dialer, pre-recorded voicemail, and email, from this site's operators about real estate related matters, but not as a condition of purchase. You also agree to our Terms of Service, and to our Privacy Policy regarding the information relating to you. Message and data rates may apply. This consent applies even if you are on a corporate, state or national Do Not Call list. This site is protected by reCAPTCHA and the Google Privacy Policy and Terms of Service apply.
Reason 4 - Houses Encourage Setting Down Roots
Apartment living is fun when you first start, but the hassle of dealing with landlords and the almost annual rent increases will take the shine off the idea. Those who are starting a family want to live in an area that is safe and kid friendly. There is also the question of schools for the children and other amenities. House hunting does require research, but those investigations enable a person to identify the right neighborhood better.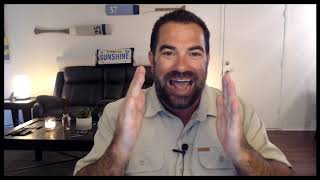 Find out what the latest and greatest San Diego home loans are right now. Detailed video and post reveals all. See it Now ›
Reason 5 - A Great Investment
Cable TV shows will sometimes exaggerate the investment potential of buying a house. However, you cannot deny the projected increase in the value of a home. Southern California real estate will continue to be potential bonanzas for years to come. Some investors will buy a house that is a distressed sale, restore it, and then re-sell it a few years later for a lot of money. A person can also go in with a group of like-minded investors to purchase the house.
TOP POST: San Diego Mortgage Rates: Trends, Predictions, & Forecasts in 2023 | 2024
We do not want to discourage anyone from buying a house for investment profits later. However, there are reasons why the property is a distressed sale and might include significant structural weaknesses. Before you go hunting for a house to flip, we suggest you do your homework first. Your first assignment will be to watch the 1986 movie, The Money Pit, starring Tom Hanks. It provides an idea of what might go wrong if you are careless. We want to stress that real estate investment can be profitable if you know what you are doing.
Do you own a home in San Diego and want a fast, free, and automated home valuation in 30 seconds or less? Get One Now ›
Reason 6 - Live Here and Work for There
If you happen to be a resident of San Francisco, we have a question for you to ponder: what are you waiting for? The real estate market in the Bay area is insane, and you will pay hundreds of thousands of dollars more for a decent place than you would in San Diego. People in Los Angeles will not have to spend as much on the house but will contend with the congestion and smog. We understand that the most straightforward answer is you are living where you get your paycheck. Well, the days of living down the street from your employer are just about finished.
READ: 6 Reasons San Diego is California's #1 Real Estate Buy in 2023 | 2024
The new economy and the new labor market have made remote work not only attractive but a reality. Employers are willing to accommodate those wishing to work from a distance. Drive down the coast, buy a house in San Diego County, and work for an employer in San Francisco or Los Angeles. We think all you must do is ask, especially if you happen to work in the tech industry.
JUST UPDATED: San Diego's 7 Best Places to Live in 2023 | 2024
Tech workers should note the emerging opportunities in San Diego. You combine career growth with affordable housing, and you come out ahead. It is possible to live here and work for there. We hope you give the opportunity some serious consideration. We are convinced that you will not be sorry.
Get Pre-Approved for a San Diego home loan in 60 seconds or less – no social security number needed. Get Started ›
Reason 7 - Caveat Emptor is Sound Advice
The high cost of housing in Southern California did not happen overnight. This part of America has had higher than average sale prices for decades, and these prices will continue to rise in the coming years. Make no mistake about it; it will probably be the biggest financial purchase you are ever going to make. So, you must be careful when you start looking for a place to own.
JUST UPDATED: San Diego Real Estate Market Forecast in 2023 | 2024
Many television shows try to impress viewers that buying a house can be done without professional help. We strongly urge you not to fall for that mistake. Some may think that all that is necessary is to have an attorney at closing and the savings realized by not paying real estate commissions. However, there is so much more to real estate purchases.
TOP POST: 5 San Diego Housing Predictions in 2023 | 2024
A buyer must know the ins and outs of real estate. An inexperienced person may be dazzled by the house's architecture or the neighborhood. Unfortunately, that same person might overlook problems inherent in the place, such as garage floor or water stains covered by a picture. Not all sellers are open and honest about the defects in a house, and a buyer must be cautious. Some of the conditions of the house can include utility budgets which must be paid off when the ownership changes hands. If you are not careful, you are looking at thousands of dollars of added expenses once you purchase the house.
VISIT: San Diego's 7 Wealthiest Neighborhoods in 2023 | 2024
Anyone looking at real estate as an investment could be walking into a serious money pit. The losses incurred while remodeling a distressed sale are the educational fees one incurs while learning the hard way. Therefore, it is correct to say that an experienced real estate professional will be needed when considering a house investment.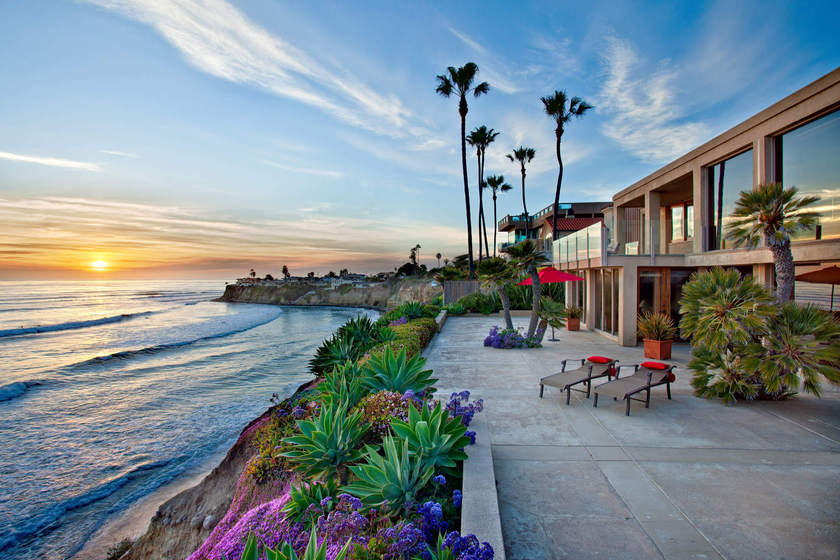 Own a home in San Diego and you want to get a personalized home valuation for it to see how much you can walk away in profit in this exciting market? See Now ›
Trust us; a real estate agent is going to earn that commission. A professional agent has access to information many people do not have. A title search is a lot easier and takes less time when a professional is involved. Additionally, an experienced real estate agent is going to be very cautious about any structure. That person will ask questions that many first-time buyers do not know how to ask. The answers can lead to a better final deal for the buyer.
VISIT: San Diego's 10 Most Affordable Neighborhoods in 2023 | 2024
Negotiations on a house purchase can be very emotional. A real estate agent knows how to conduct the give-and-take professionally. The price of a house is never final until all the papers are signed. A good agent will negotiate the large and small details for the sake of a client. It is common knowledge that a good real estate agent will save the client thousands of dollars.
NEW POST: San Diego's Best 5 Private Country Clubs in 2023 | 2024
We would welcome the opportunity to assist you in your quest for a home in San Diego.
Our experience in the local market goes back many years. We know the territory and where to find the bargains and what neighborhoods to avoid. If you share with us your price range, we will find an affordable house for you at a cost that doesn't train wreck your finances.
READ: 7 Reasons to Buy a Home in San Diego in 2023 | 2024
People living outside of San Diego may be hesitating because they do not know how to get financing. We are licensed to help with home loans. That is a little extra we have other real estate agencies cannot provide. However, the ability to get a home loan is much easier if you use our services. While mortgage interest rates are still affordably low, our insights will allow you access to the financing you will need for your new house.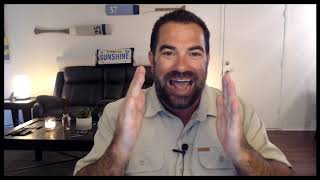 Find out what the latest and greatest San Diego home loans are right now. Detailed video and post reveals all. See it Now ›
We can go on for hours describing all the advantages of San Diego and what a great place it is for you to raise a family and grow a career. However, we think it would be a brilliant idea to contact us at your convenience and let's talk about the possibility of being a homeowner in San Diego. You will be very nicely surprised at how easy it is to purchase an affordable home. All you need is the right real estate agent, and we are one of the best.
TOP POST: San Diego Housing Bubble? 5 Reasons Why It Won't Crash in 2023 | 2024
Are you interested? Please do not hesitate to get in touch with us. We want to answer all your questions and give you the best possible service. San Diego is one of the most incredible places in the world. We will help you achieve your house-buying goals.
EXPOSED: The 'Real' San Diego Cost of Living Guide in 2023 | 2024
What do you think?
I would love to help assist you with your home purchase, home sale, or home loan - please feel free to give me a call, text, or use the form below.
Your Home Buying Insider,
Scott
Get Scott's Personal Help Below...
Where Do You Want To Go Next?
By clicking "Send" I/We agree by electronic signature as stated below: 1) To be contacted by telephone even if the telephone number appears on a State/National Do Not Call registry or any company's Do Not Contact lists. 2) To this website's Privacy Policy and Terms of Use.
See Our Top Blog Posts Below...
See San Diego's Newest Listings Below...