5 San Diego Real Estate News Stories to Read in 2021
Posted by Scott Taylor on Tuesday, July 13, 2021 at 3:40 PM
By Scott Taylor / July 13, 2021
Comment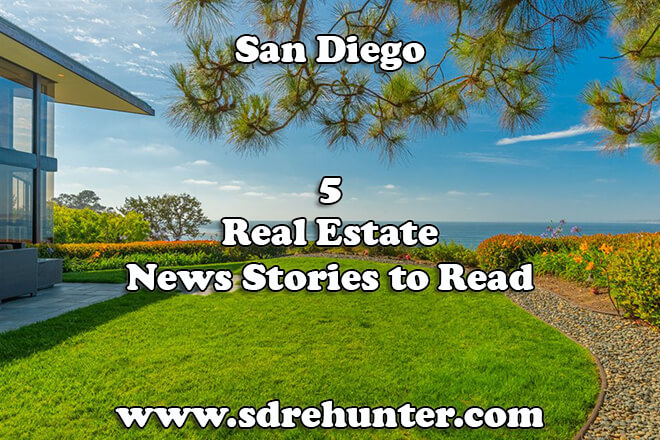 San Diego is looking good for 2021, although the changing economy will also have an impact on how properties are developed, their availability and residents' migration. The overall consensus is San Diego County will remain stable, even though some are predicting an economic downturn within the next three years.
Those interested in how the San Diego real estate market will fare will want to look to some highlighted news stories expected to take front and center this year.
Here's a quick rundown of our list:
Interest Rates Expected to Rise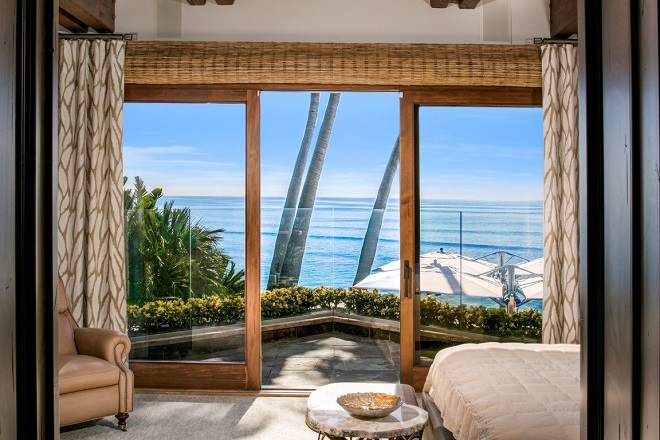 A strong economy results in the Federal Reserve raising interest rates. Since the economy remains solid with a historically-low unemployment rate of 3.7 percent, federal reserve officials are hinting they gradually raise short-term interest rates to stall inflation.
See the latest San Diego mortgage rates...
The Fed raised rates three times over the past year with all in a range of 2 to 2.25 percent. Most on Wall Street believe rates will be boosted another three times in 2019.
This matters to those who are looking to buy homes and property because higher interest means they will pay more for loans over the length of the loan. Sometimes the difference can amount to thousands of dollars. Some potential homeowners may see the raising rates as a determent to purchasing a home and may put their plans on hold until rates come down again.
The only problem with that is there is no time frame of when that will happen as the rates are linked to the success of the economy.
See San Diego's latest real estate trends...
Online Stores Will Open More Brick-and-Morter Shops.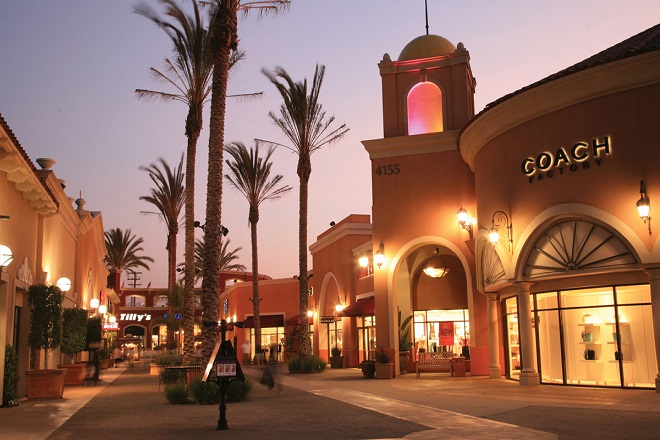 This is a trend that began in 2018 once the retail industry showed some stabilization. According to Melina Cordero, CBRE Head of Global Retail Research, retailers are looking to provide various avenues for their customers to get their products. So, they continue to invest in online selling but are also increasing their physical footprint with more brick-and-mortar stores.
Read how your mortgage loans just got more expensive...
They are finding actual stores help grow their business and retain customers. The concept of using a variety of ways to reach customers is called omnichannel shopping.
For San Diego, this is a big story. More retail shops are opening in the area than ever before as local residents are increasing their in-person shopping habits. That means more retail jobs and shops expanding into areas they never considered before.
It also means those in the suburbs may see their favorite online brands opening stores closer to them. This works well with timing because it is also expected for millennials, who are entering their 30s and starting families, to migrate to the suburbs.
Search for the latest San Diego homes, townhomes, and condos
Experts Still Expect an Economic Slow Down.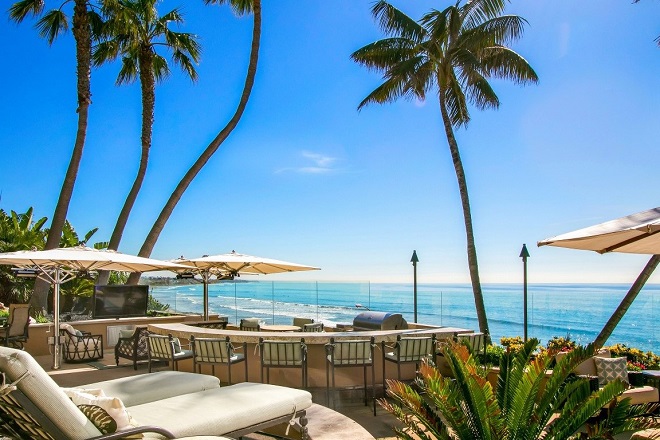 The primary reason most believe the economy will hit the brakes is because of the length of time it's been going well. The good economy is in its 10th year, beginning when the recession ended and the economy started ticking upward. That is longer than most economies hold out. Most see a downturn after seven or eight years. The general rule is U.S business cycles turn downward around one to two years after the economy has reached full employment.
The U.S is at full-employment now, so most believe the downturn will happen this year or next year. This is amplified by the interest rate hikes by the Federal Reserve.
Experts said most should consider an "inevitable disruption" at some point and plan an appropriate risk strategy in 2019 with that in mind.
The 5 most asked questions about the San Diego real estate market I get...
Economic downturns sometimes lead to stricter loaning requirements. Those who want to take advantage of easier loan requirements should start looking. While some may be concerned they don't have enough of a down-payment or money to pay closing costs, there is a creative way to pay for that.
The San Diego Chenoa Fund has several options where potential homeowners can get money for their down-payment and closing costs. The program, originally created and still managed by the CBC, a non-profit agency managed by the Cedar Band of Paiutes tribe in Utah.
The fund offers homeowners a second mortgage to pay their down-payment and closing costs. The second mortgage is paid back over time or, in some cases, becomes a grant for those paying their mortgage payments on time.
The program's goal is to get more low to middle-income individuals and families into homes, which helps an area's entire economy. The program also helps potential homeowners because it allows them to get competitive rates on both the first and second mortgages.
Eligible borrowers need to have a stable job, decent credit and show responsibility with finances. They must also be under their debt-ratio.
Find Out: Get the latest down payment assistance options in San Diego
---
Blog Post Interrupt
5 Shocking Facts Exposed: Why Owners Are More Savvy (and Wealthy) Than Renters...


Back to the Post
---
Opportunity Zones Will Open Up.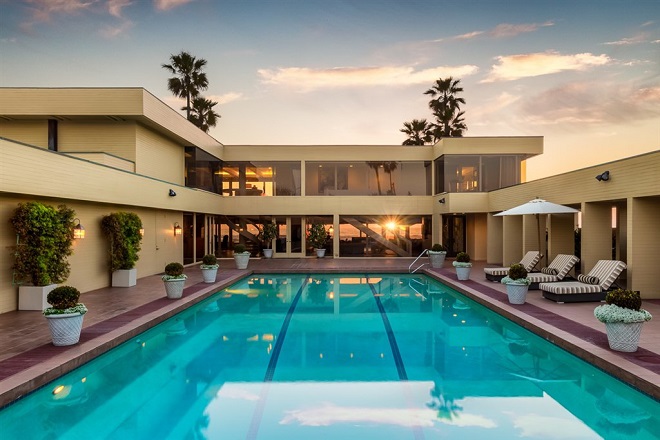 A program to create and invest in opportunity zones was created when Congress passed the Tax Cuts and Jobs Act in 2017. The program grants significant tax breaks for those who invest in what is determined to be under-served communities. The purpose is to drive economic development in areas that are noticeably depressed.
How to buy a San Diego house site unseen...
Many wanting to invest are waiting for the Department of Treasure to give guidance on where these opportunity zones are and how to invest to get the biggest tax break. There are many lining up to pour big money into these areas. Real Capital Analytics stated in a report that more than $6 trillion in unrealized capital gains are eligible to go into these zones.
For San Diego, this could mean huge investments in industry, stores, developments and housing. It could result in more planned communities and more growth in both urban and rural areas, depending on where the opportunity zones are located.
Read More: San Diego real estate market forecast
Multifamily Housing Will Increase.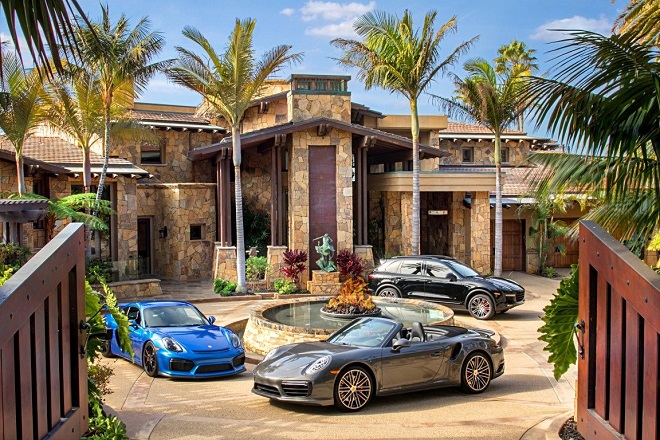 There are a number of factors going into the push for multifamily housing and they all converge in San Diego. First, metro cities are seeing more jobs become available and that is bringing more people to the region to be close to their jobs.
Is 2021 just like 2007 in housing?
Second, housing affordability remains and issue with most homes in San Diego, and other large urban areas, running higher than the nation. Yet, median income aren't rising at the same pace and that is limiting opportunities for low to middle-income workers to buy a home.
Industries locating to cities like San Diego are demanding more housing options for their workers. This is attracting investor interest from all types of capital with investors looking for cheaper construction with higher yields. This makes the environment right for multifamily housing and most are predicting more construction in 2021 of a variety of multifamily housing units.
Act Now: Apply online 24/7 for a mortgage loan and let Scott tell you the best options best on your needs
Those looking to move to San Diego are in for an exciting 2021! All of these news stories bode well for the area, as it has thrived and moved ahead in trends before most of the country.
I will be happy to help anyone who has questions.
Leave me a comment below – or, contact me here.
Your Local News Insider,
Scott
Where Do You Want To Go Next?
By clicking "Send" I/We agree by electronic signature as stated below: 1) To be contacted by telephone even if the telephone number appears on a State/National Do Not Call registry or any company's Do Not Contact lists. 2) To this website's Privacy Policy and Terms of Use.
See San Diego's Newest Listings Below...
Get Scott's Personal Help Below...