5 Reasons University City San Diego is a Great Place to Live in 2021
Posted by Scott Taylor on Tuesday, April 20, 2021 at 7:06 PM
By Scott Taylor / April 20, 2021
Comment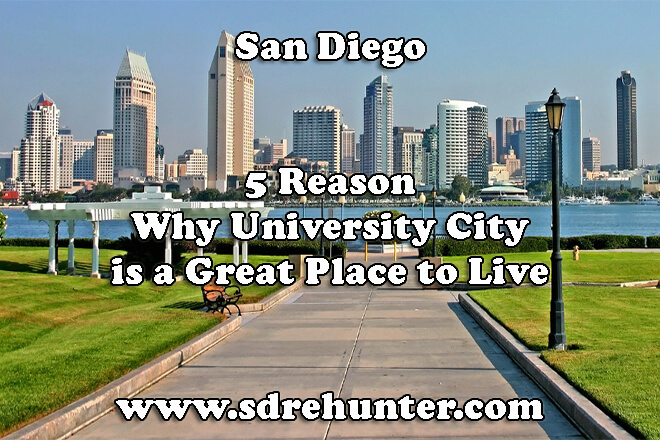 University City in San Diego is the place for millennials to work, play and raise a family. It has great jobs, lots of outdoor spaces and excellent schools, making it something worth considering if moving to the area.
University City is often referred to as the "Golden Triangle" because it is pivotal to San Diego's economic engine that includes research institutes, high-tech, clean-tech and bio-tech businesses. It is bordered by State Route 52, I-85 and La Jolla.
This community is highly planned and divided into two areas, north and south with the areas divided by Rose Canyon and railroad tracks running through it. North UC has condominiums, town homes and high-density apartments while single-family homes dominate South UC.
The 5 University City mortgage trends I see now...
Geographically, the University of California, San Diego campus is nearby to the west of the community's center. It's proximity is a reason why University City residents consist of many professors.
South UC, also called University Square, is the older part of the community. It was built in the 1960s and is centered on Governor Drive. Further southwest on I-805 lies the commercially zoned section consisting of low-rise buildings and office parks.
Neighboring communities include Clairemont, La Jolla, Miramar, Sorrento Valley and Mira Mesa.
Below are five reasons why University City is a great place to live in 2021:
Here's a quick rundown of our list:
Reason 1 - The Canyons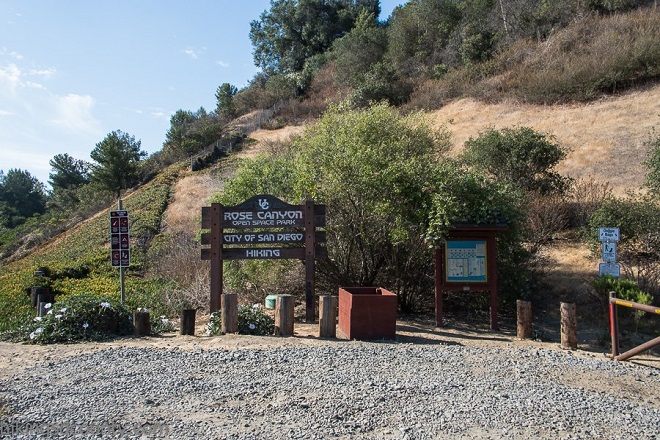 Those who love hiking, nature and lots of scenery will love University City. Besides Rose Canyon, there is San Clemente Canyon plus a lot of smaller canyons proving a great deal of open space. There is active fire management of the canyons, so there is a chance for small wildfires but low risk for devastating ones. The canyons provide a lot of opportunities for biking, birding and hiking.
Rose Canyon alone had almost 100 species of birds, including several that are on the federal endangered species list. The canyon has has a reputation for its vernal pools, located near the Marine Corps Air Station Miramar on the east end of the canyon. This makes for excellent birdwatching opportunities.
See the latest University City homes, townhomes, and condos for sale here…
Reason 2 - The Golf Courses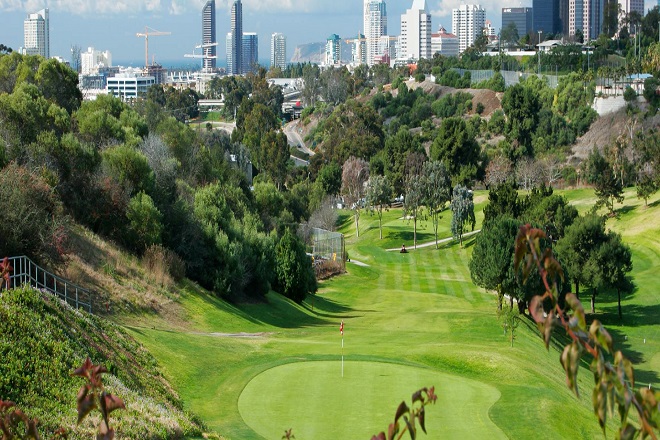 University City is home to several great public golf courses with many of those being children-friendly. One of the most popular courses is the University City Executive Golf Course, a public 9-hole, par 27 course. For those who want lots of views along with challenges, there is the Balboa Park Golf Course in San Diego. This par 72, 9-hole course has holes with views of the Pacific Ocean, the city, and Balboa Park. It is the oldest public course in San Diego and also includes a driving range, coffee shop, Pro shop, practice putting greens and a halfway house.
University City Homeowners: We have qualified buyers desperately seeking to buy immediately and pay top dollar…
---
Blog Post Interrupt
Is the 2021 San Diego Housing Market Like it Was in 2007?


Back to the Post
---
Reason 3 - A Lot of Things to Do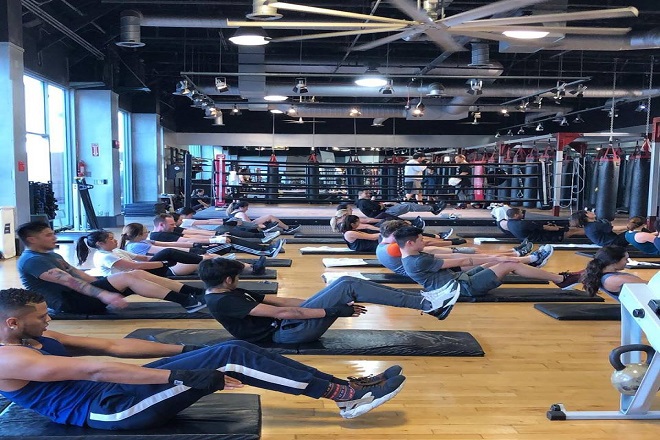 From beaches to memorials, University City is perfectly situated to many activities for people of all ages. Windansea Beach is 3.6 miles away in La Jolla and is widely known as the right beach for surfing. Children's Pool, also in La Jolla, is slightly misnamed as it is home to primarily harbor seals. Pacific Beach, a Traveler Awards winning attraction, is just under five miles away. Pacific Beach is a wide, long beach that is incredibly clean and also offers an active boardwalk with lots of shops and restaurants. It provides a great spot for a day or night out. It is also not really crowded and offers both things for families as well as bars and a night-life for those who long for a night out.
See the latest University City mortgage rates...
Those wanting to include more educational and patriotic aspects of the community in your life should go to the Mt. Soledad National Veterans Memorial. It is ranked high on the list of things to do in the area and is less than two miles away from University City. This tribute is unique because it is the only one in the United States that recognizes all veterans, both living and deceased, from the Revolutionary War to the wars where our current military are involved. It was the creation of American Legion Post 275 in the 1950s, with the 27-foot cross erected in 1954.
The San Diego Mormon Temple, located less than a half mile away from University Town Center, also provides a cultural experience among its elaborate architecture. Only church members are allowed inside, but the temple can be viewed well from the outside and people are allowed to walk the grounds.
Those who are into wellness and want to work out will find out a great workout is close by. The Boxing Club Sport & Fitness is within a mile of University Town Center. This is a high-energy facility that includes short circuit, fighting techniques with full body workouts.
Be an expert on University City real estate – see all active, pending, and sold listings within the last 3 years now…
Reason 4 - A Thriving Area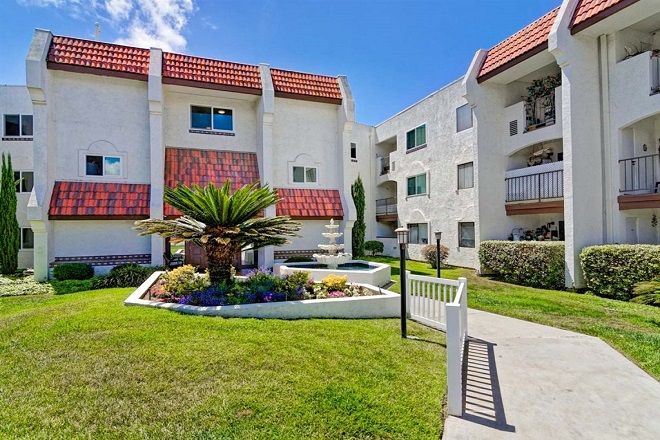 University City is a thriving area, especially for younger, married couples with children. It has a population of 32,167 people, according to 2013 U.S. Census Bureau information but newer information lists the population at 61,361.
Most residents are in their early 20s, followed by those between 25 and 30 years old with the median age at 37 years old, according to 2013 census information. It is primarily white and Asian demographically, followed by Hispanics. Thirty-six percent of residents are family households with 43 percent married. The average household size is 2.8 people and 71.4 percent of married couples are dual income families with each having a median income of $77.640, according to city data. The media home value is $471,400
If you are a first time home buyer, move up buyer – or, need money for your down payment and/or closing costs – University City has many different options to choose from here…
Reason 5 - It's Highly Ranked in Many Areas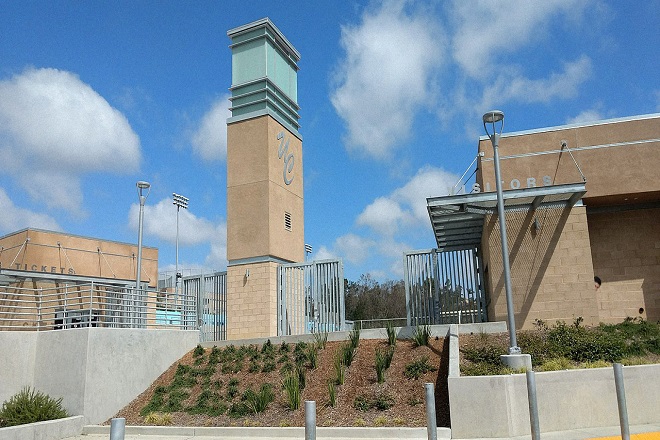 University City is ranked nine in best places for millennials to live in the San Diego area and also in the best neighborhoods for millennial in the San Diego area. It is ranked 11 in best neighborhoods overall to live in the San Diego area.
University City is also known for its excellent schools. University City High School, which has 1,813 students is considered above average in quality as its students perform better than other communities on state tests, include more advanced courses in their curriculum, and perform above average on college readiness tests. It has a 98 percent graduation rate and 80 percent of its graduates meet admission requirements for the University of California and California State University.
5 University City cash buyer hacks...
In total, University City has five public schools, five private schools and one post-secondary school. Average test scores are higher in this community than in both San Diego and in the state.
This is the perfect area for younger families who want an up-and-coming community with lots of opportunities for themselves and their children. With its mild temperatures, canyons and beaches, active business community and thriving shopping and dining districts nearby, University City is easy to love for a lifetime.
Leave me a comment below – or, contact me here.
Your University City Insider,
Scott
Where Do You Want To Go Next?
By clicking "Send" I/We agree by electronic signature as stated below: 1) To be contacted by telephone even if the telephone number appears on a State/National Do Not Call registry or any company's Do Not Contact lists. 2) To this website's Privacy Policy and Terms of Use.
See University City's Newest Listings Below...