5 Reasons Sorrento Valley San Diego Is a Great Place to Live in 2022 | 2023
Posted by Scott Taylor on Sunday, June 12, 2022 at 7:14 PM
By Scott Taylor / June 12, 2022
Comment
Sorrento Valley offers a laid-back lifestyle geared toward families, food and fun. Those who love beaches, outdoor activities, nature and different cultues would find this community perfect as their new hometown. Additionally, it provides stable employment that will continue to pay well in 2021 and beyond.
TOP POST: San Diego Mortgage Rates: Trends, Predictions, & Forecasts in 2022 | 2023
Sorrento Valley is north of downtown San Diego and is 17 miles from the closest large airport Lindbergh Field. It has nearby interstates of I-5 and I-85 and nearby to Los Penasquitos Canyon Preserve.
READ: 6 Reasons San Diego is California's #1 Real Estate Buy in 2022 | 2023
This hub was designed to be strictly an industrial area and that paved the way for a number of well-paying corporations and industries to headquarter there. However, Sorrento Valley organically strayed from the original growth plan and also became a destination for many families. It is now considered a desired area for residential use with 1,079 single-family homes, in part because of its distance to the University of California in San Diego and in part because it now part of the community planning areas of Mira Mesa, University and Torrey Pines.
VISIT: San Diego's 7 Wealthiest Neighborhoods in 2022 | 2023
The community is not only close to key employers and the university, but it also has the Sorrento Valley train station, which is linked to the Amtrak Pacific Surfliner and Coaster community rail lines. They provide transportation to both downtown and Oceanside.
VISIT: San Diego's 10 Most Affordable Neighborhoods in 2022 | 2023
Below are five reasons why Sorrento Valley San Diego is a great place to live in 2021:
Here's a quick rundown of our list:
Reason 1 - Fewer People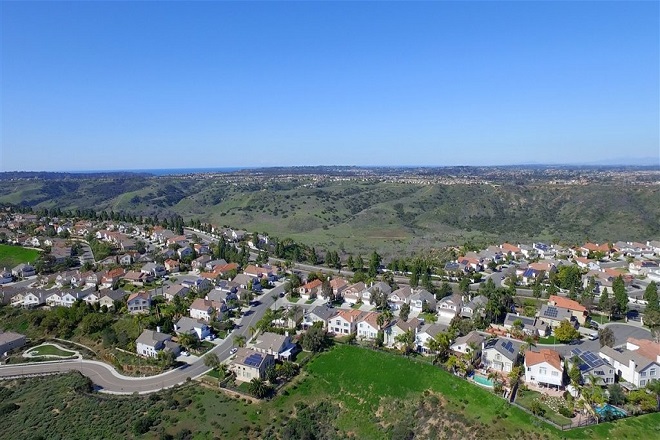 This neighborhood is urban, but not as densely populated and other San Diego neighborhoods like Mira Mesa or Rancho Penasquitos. Statistical data shows Sorrento Valley ranks number 103 in San Diego neighborhoods for population, so it is one of the less populated areas of the the entire region. Statistics states the population is 2,968 but the San Diego city council's website lists it at 5,000. The differences may stem from including the entire planning district area rather than strictly the Sorrento Valley community.
NEW POST: San Diego's Best 5 Private Country Clubs in 2022 | 2023
Sorrento Valley residents are primary white and Asian, followed by Hispanic. Almost 60 percent are married and nearly 92 percent of all households have children under 18 living with them.
See the latest Sorrento Valley homes, townhomes, and condos for sale… Search Now ›
Reason 2 - Good Employment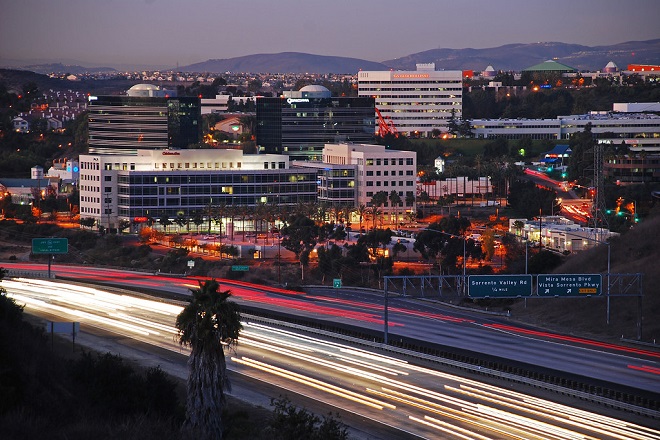 Approximately 71 percent of the population is employed and another 25.2 percent earn income in other ways besides an employer, such as self employment. Only 3.3 percent are unemployed. Skills offering the most employment in the area are management, business, computers and math, sales, healthcare and engineering, according to statistics. The median income is $102,391 a year.
READ: 7 Reasons to Buy a Home in San Diego in 2022 | 2023
This area is the center to high-tech companies like Google and Texas Instruments. It also has a number of IT and biotech companies headquartered there like Qualcomm, Pzifer Pharmaceuticals and Optimer Pharmaceuticals. The Federal Bureau of Investigation (FBI) moved into a six-story $100 million building in May 2013 and employs more than 400 special agents along with support staff.
Get Pre-Approved in 60 Seconds...
(No Social Security Number Needed)
By proceeding, you consent to receive calls and texts at the number you provided, including marketing by auto-dialer, pre-recorded voicemail, and email, from this site's operators about real estate related matters, but not as a condition of purchase. You also agree to our Terms of Service, and to our Privacy Policy regarding the information relating to you. Message and data rates may apply. This consent applies even if you are on a corporate, state or national Do Not Call list. This site is protected by reCAPTCHA and the Google Privacy Policy and Terms of Service apply.
Reason 3 - Nearby Beaches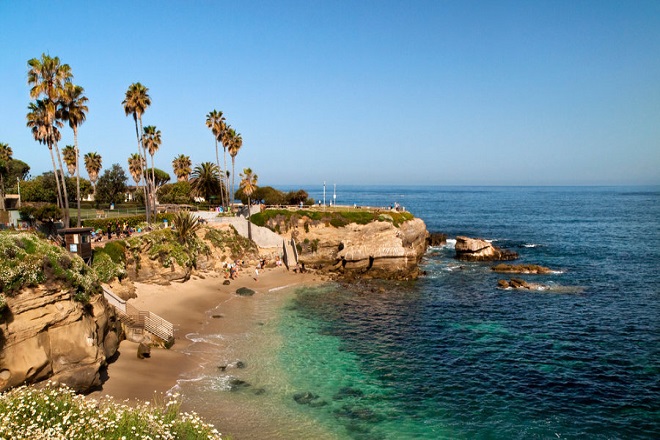 Sorrento Valley is within 5 miles of beaches and water activities, so local lifestyles are focused on the beach, water sports and outdoor activities. La Jolla Cove is only 4.6 miles from the Sorrento Valley Coaster Station and ranks as one of the top things to do in the area, largely because the cove is ecologically protected and its calm waters make it is great place for diving, snorkeling and swimming. It also boasts of a dive site within the preserve known to anyone in the diving world.
TOP POST: San Diego Housing Bubble? 5 Reasons Why It Won't Crash in 2022 | 2023
There are also Torrey Pines State Beach and Black's Beach, both within two miles of the Coaster Station. People love to go for long walks at Torrey Pines because there aren't as many people and more parking than other places. It is also a lovely area to walk in the fall because it is quiet and the weather is pleasant.
EXPOSED: The 'Real' San Diego Cost of Living Guide in 2022 | 2023
The beach is located within the Torrey Pines State Natural Preserve which also has one of the most natural wooded landscapes along the coast. The preserve features pine trees, a lagoon and chaparral and is open daily for hiking. It also has guided hiking tours for those new to the area or those who want a little help and information along the trail.
READ: San Diego vs Los Angeles: Which SoCal City is Best in 2022 | 2023?
Black's Beach is a popular area for gliders and has a glider port. It is also ranked high with visitors, although it is a 10-minute hike down a steep cliff path to get down to the beach, and then back up. Even so, it is less crowded than other nearby beaches and offers a respite from the city's hustle and bustle. One thing to note is it is a nude beach, although a lot of people do choose to wear their clothes and swimsuits.
READ: 5 (Hot) Up and Coming San Diego Neighborhoods in 2022 | 2023
Those who are into water sports, or want to be, have options in Sorrento Valley. San Diego Divers offers diving lessons to both newcomers and the experienced. They also have gear for those who don't need a guide. Women and children who may want some extra guidance designed for them can go to the Surf Diva Surf School.
READ: 9 Best Places for Families to Live in San Diego in 2022 | 2023
It gears lessons to boys, girls and women and also has co-ed classes. It also was named by the Surf Industry Manufacturers Association (SIMA) as the #1 surf shop in the country with the Surf Diva Boutique.
TOP POST: Zillow San Diego: 5 Lies, Fraudulent and Deceitful Tactics Used in 2022 | 2023
Torrey Pines Glidersport offers gear and opportunities to try gliding, but also has activities for those who simply want to spend a day outdoors. It has a falconer regularly there with his bird, a restaurant, and picnic tables for those who want to watch the gliders.
See the latest Sorrento Valley active, pending, and sold homes for sale like a Pro – without the expensive license… See Now ›
Reason 4 - Great Food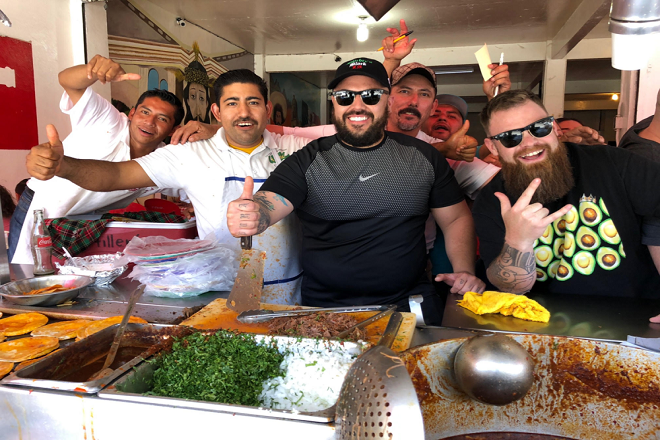 Sorrento Valley has a variety of food choices so residents never get bored. There are elite French 5-star restaurants, along with highly rated Vietnamese and Persian establishment. There is also American, Californian and Italian restaurants that are prominent.
VISIT: 7 Best Places to Live in San Diego for Millennials in 2022 | 2023
Sorrento Valley is so into food there are food tours available. One of those offering food and wine tours and tastings is the Baja Test Kitchen. It offers both private and public wine and craft beer tasting tours along with foodie tours to Baja California, Mexico. You can go for a day or have a multi-day culinary tour that come with luxury stays.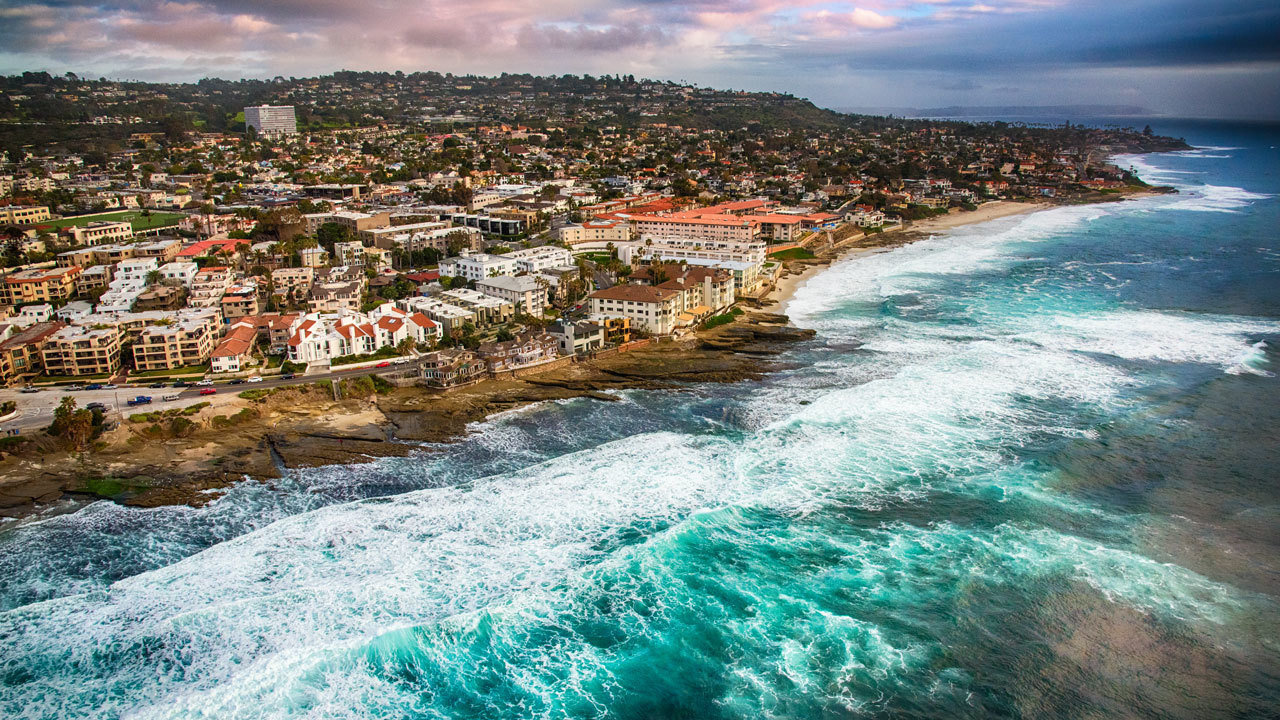 See the latest Sorrento Valley housing market statistics dating back from January 2004 until the end of last month… See Now ›
Reason 5 - Quality Family Life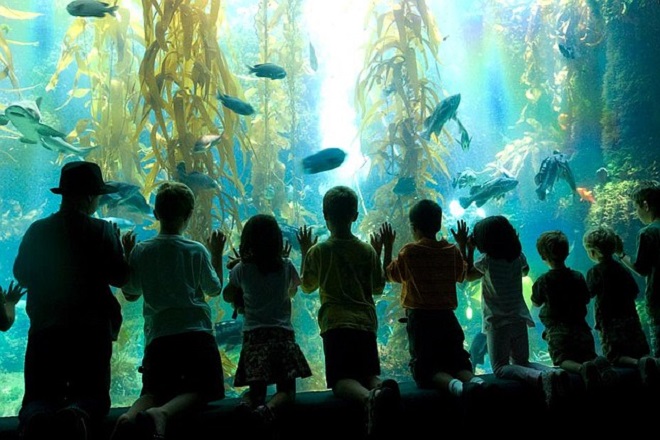 Sorrento Valley has what families need for a good quality of life in terms of education and recreation. There are numerous nearby libraries and the Lopez Ridge Park and Meeting Center offers a centralized location for community activities. There are two elementary schools, Hickman and Sandburg Elementary Schools, and Challenger Middle School. There are also three charter schools, the Charter School of San Diego, Kinderhouse Montessori and Sorrento Valley Children's Center. There is also the Birch Aquarium at Scripps.
VISIT: 5 Best Places to Live in San Diego for Military in 2022 | 2023
Those looking for a home that offers beach time, family activities and solid employment in profitable, growing industries should pay attention to Sorrento Valley near San Diego. It is a steadily growing area, but without all the typical problems of that growth brings. It is convenient and has opportunities for long-term wealth. It is an area that has a lot to offer for those wanting a more laid-back lifestyle for themselves and their family.
☎ I would love to help assist you with your home purchase, home sale, or home loan - please feel free to give me a call, text, or use the form below.
Your Sorrento Valley Insider,
Scott
Get Scott's Personal Help Below...
Where Do You Want To Go Next?
By clicking "Send" I/We agree by electronic signature as stated below: 1) To be contacted by telephone even if the telephone number appears on a State/National Do Not Call registry or any company's Do Not Contact lists. 2) To this website's Privacy Policy and Terms of Use.
See Our Top Blog Posts Below...
See Sorrento Valley's Newest Listings Below...
Sorrento Valley Subdivisions