5 Reasons Serra Mesa San Diego is a Great Place to Live in 2021
Posted by Scott Taylor on Thursday, April 22, 2021 at 4:26 PM
By Scott Taylor / April 22, 2021
Comment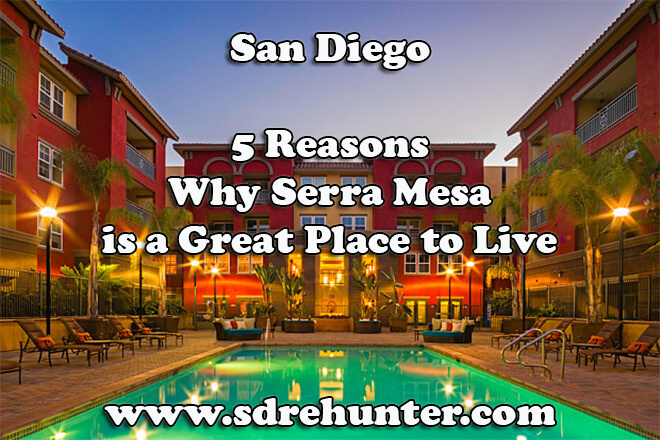 People considering a move to San Diego will find the Serra Mesa community a good option for its quality of life and raising a family. It offers a lot for a community its size and also comes with a small-town feel, making it worth your time to research.
The area is in the heart of San Diego County, making it convenient to downtown. It is close to the best of everything. Serra Mesa is conveniently located between two interstates, I-15 and I-805. It is also close to Montgomery Gibbs Executive Airport and the SDCCU Stadium.
It is close to other communities such as Kerny Mesa, Linda Vista, Mission Valley and Tierrasanta. Neighborhoods Lincoln Navy Housing, Cabrillo Heights, Mission Village, Birdland, and Cabrilla Village are included in the Serra Mesa Community Planning Area.
The 5 San Diego housing trends I am seeing now...
The area has a long history. It was land that Spain granted to the Catholic Church as the Mission Rancho Lands of San Diego. Mexico took over the land after it gained independence in 1821 and secularized it in 1834. Large chunks of it were deeded to men and they later subdivided it and sold almost 16,000 acres.
The area was regained as part of California after the Mexican-American War and California became a state in 1850.
San Diego moved into modern day when the Navy built the Cabrillo Heights housing project after the Korean War, allowing veterans to move into homes at affordable prices.
Those who need practical reasons to check out the area can look below for five reasons to consider Serra Mesa.
Here's a quick rundown of our list:
Reason 1 - It is Geared Toward Families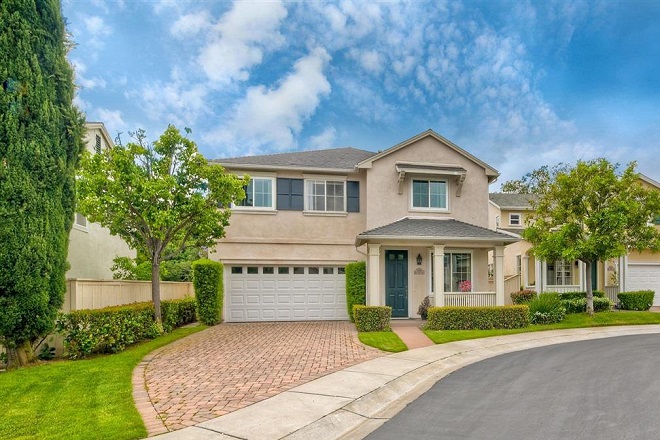 Serra Mesa is a community of around 24,000 people, making it great for those looking for a tigh niche community. It has 8,374 houses and the majority of those are single-family units. It has nine public schools for primary and secondary students. It also has a charter high school and two private religious schools, St. Columbia Catholic School and Solle San Diego Hebrew Day School.
5 (crucial) mortgage trends in San Diego
Serra Mesa is also close to popular attractions, including the San Diego Zoo and Sea World. Drive a little further and you can take the family to Legoland and the Zoo Safari Park.
The community is home to at least 10 churches of various faiths. That includes Catholic churches, Baptist churches and a number of non-denominational or inter-denominational churches. Most are highly involved in the community, making it easy for newcomers to jump in and get acquainted
Another plus of living in Serra Mesa is you will see value in a home investment. Home values rose 6.6 percent over the past year and experts say they will rise another 5.2 percent this year. However, a home in Serra Mesa is typically priced lower than the San Diego average, making it an excellent deal.
See the latest Serra Mesa homes, townhomes, and condos for sale here…
Reason 2 - It is Close to Excellent Medical Facilities.
The area has three hospitals including Rady Children's Hospital, Sharp Mary Birch Hospital for Women and Sharp Memorial. There are two designated trauma centers in the area with a total of six in San Diego County. This area is also incredible because it has the only designated pediatric hospital as well as the only women's hospital.
The medical community also includes a number of doctors' offices, specialty care physicians, urgent cares, dental facilities and residential care for older people needing daily help. It offers a number of job opportunities in the medical field with an average of more than 500 healthcare jobs open on a daily basis.
Serra Mesa Homeowners: We have qualified buyers desperately seeking to buy immediately and pay top dollar…
---
Blog Post Interrupt
Don't Made These 5 *Stupid* FTHB Mistakes That Will Cost You Millions of Dollars Over Your Life Time...


Back to the Post
---
Reason 3 - It has Lots to Do Outdoors.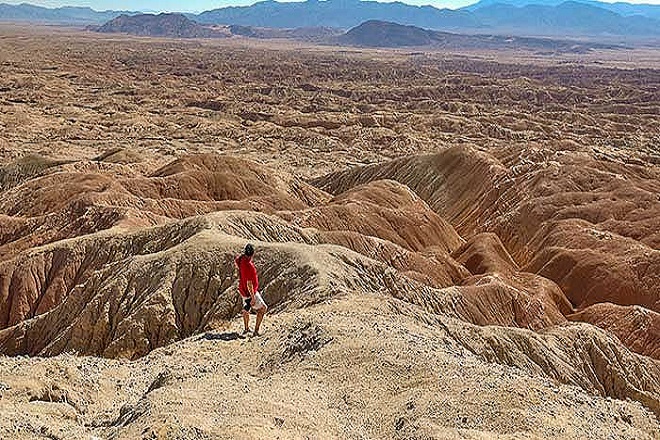 Hiking and walking are two things common to living in this community. There are plenty of outdoor spots nearby to do both. .The former Quarry Falls, now called the Civita development, and part of Murphy Canyon are within this area. There is also the Ruffin Canyon Open Space Preserve, an 84-acre space of native habitat that is currently under restoration by the Friends of Ruffin Canyon.
See San Diego's latest stats...
Another nearby outdoor attraction is Anza-Borrego Desert State Park, a unique desert park. For those who like golfing, there are 92 golf courses in the area. There are several of those that are public courses with the best being Colina Park Golf Course and Grand Del Mar Golf Club.
There is also a small community park which is perfect for both children and adults. The Serra Mesa Community Center is located at the park. There are also a ball field, an indoor basketball court and two playgrounds. There are both seasonal and after-school recreational for children offered.
Be an expert on Serra Mesa real estate – see all active, pending, and sold listings within the last 3 years now…
Reason 4 - It has a Strong Economy.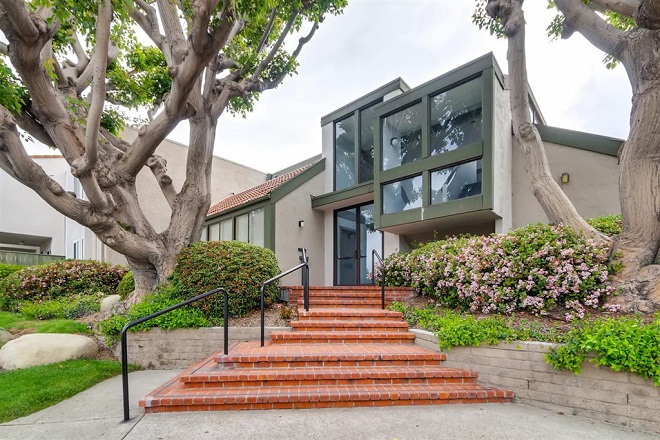 The area's economy is largely dependent on the military as most of it comes from San Diego's deep water port. The area has the sole shipbuilding and submarine yards on the West Coast and is home to national defense contractors, including NASSCO, Cubic and General Atomics.
The area also promotes innovation companies and tourism, making it highly diverse economically. There are also many programs to promote and encourage entrepreneurship, particularly among young business leaders.
Unemployment numbers dropped earlier this year from 4.4 percent at the same time last year to 3.5 percent. The median income for the area is $63,400.
If you are a first time home buyer, move up buyer – or, need money for your down payment and/or closing costs – Serra Mesa has many different options to choose from here…
Reason 5 - The Weather is Awesome.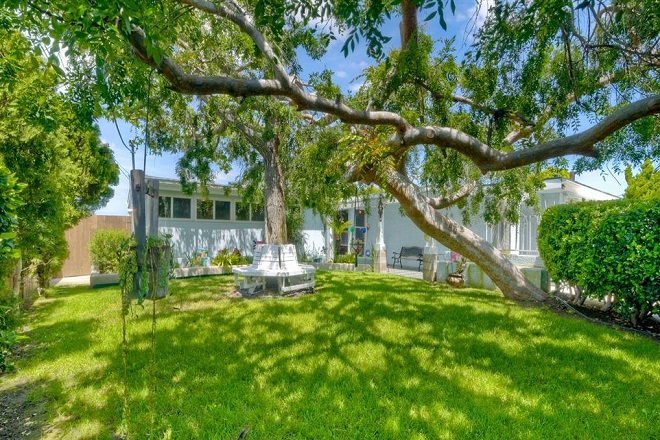 If you long for sunshine and little rain year round, Serra Mesa is the place to call home. It rains an average of 22 inches October through April with no rain the rest of the year. The average high temperature year-round is 70, ranging from a low of 66 degrees in the winter to 77 in late summer. The lowest temperature is around 49 degrees in the winter and upper sixties in the summer.
See San Diego's latest mortgage rates...
Serra Mesa is an urban area that features clean streets, bright skies and palm trees nestled in Spanish architecture. It has a thriving downtown and more businesses are hiring now than ever, according to local business officials. The kids will love all the things to do and you will love the community atmosphere. It is a place to put on a "must visit" list for you to find a house to call home.
Leave me a comment below – or, contact me here.
Your Serra Mesa Insider,
Scott
Where Do You Want To Go Next?
By clicking "Send" I/We agree by electronic signature as stated below: 1) To be contacted by telephone even if the telephone number appears on a State/National Do Not Call registry or any company's Do Not Contact lists. 2) To this website's Privacy Policy and Terms of Use.
See Serra Mesa's Newest Listings Below...