9 Reasons Why Serra Mesa San Diego is a Great Place to Live in 2023 | 2024
Posted by Scott Taylor on Sunday, August 27, 2023 at 7:03 AM
By Scott Taylor / August 27, 2023
Comment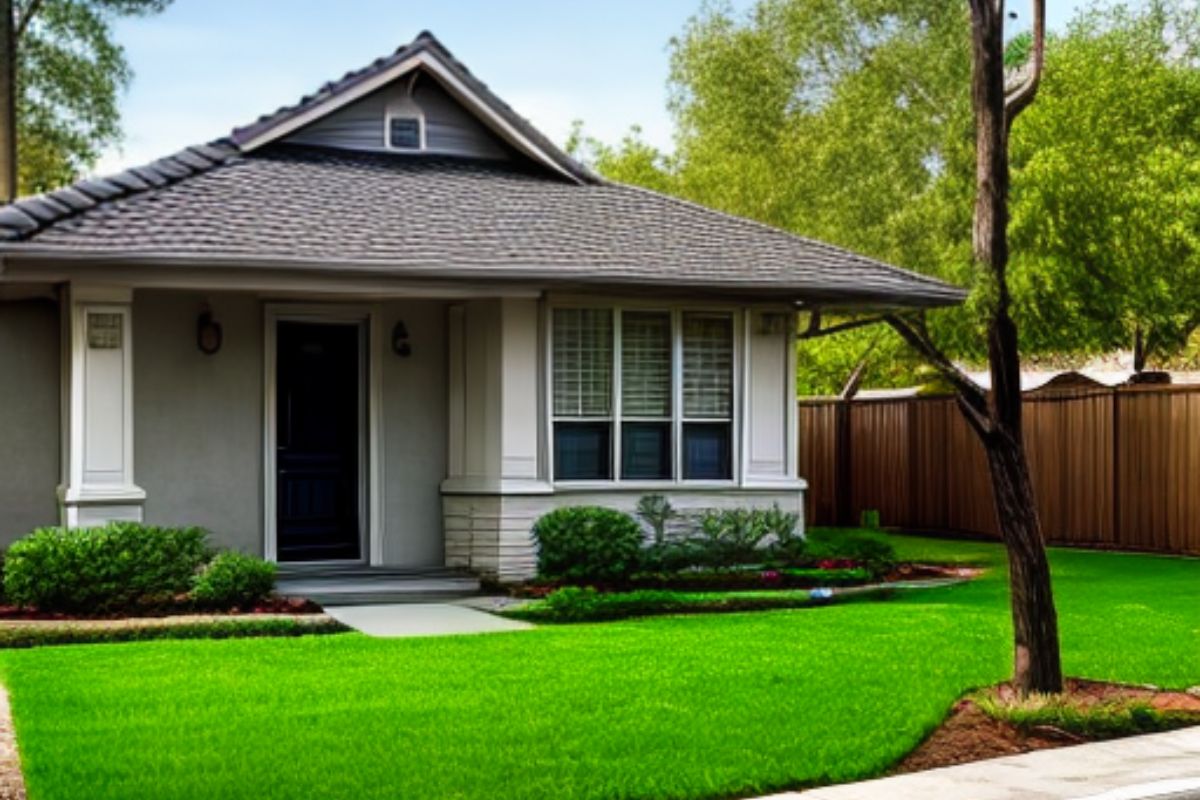 Welcome to Serra Mesa, a hidden gem nestled in the heart of San Diego Coastal, California. If you're considering a move or looking to invest in real estate, this vibrant city offers an abundance of opportunities and a delightful quality of life. This article aims to provide valuable information for those interested in exploring the allure of Serra Mesa and its potential as a place to call home.
Serra Mesa embodies the perfect blend of suburban tranquility and urban convenience. Nestled in a prime coastal location, residents of this community enjoy easy access to breathtaking beaches, pristine parks, and stunning natural landscapes. Picture yourself basking in the sun on the sandy shores, exploring scenic hiking trails, or enjoying picnics in beautifully manicured green spaces. Nature lovers will find solace in the abundance of outdoor recreational activities available in Serra Mesa.
Beyond its natural beauty, Serra Mesa boasts a close-knit community that welcomes newcomers with open arms. The friendly atmosphere and strong sense of belonging make it an ideal place to establish roots and build lasting connections. Engage in community events and celebrations that showcase the rich tapestry of cultures and traditions present in Serra Mesa, and you'll quickly feel like part of the fabric of this extraordinary city.
See the latest Serra Mesa homes for sale
Serra Mesa also offers a range of housing options to suit various needs and lifestyles. From charming single-family homes to contemporary apartments and townhouses, the real estate market caters to a diverse range of preferences and budgets. Enjoy spacious residences with modern amenities, picturesque views, and well-planned neighborhoods that prioritize comfort and convenience.
In terms of amenities, Serra Mesa leaves no stone unturned. The city is home to excellent schools, ensuring a top-notch education for children and young adults. Convenient shopping centers, entertainment venues, and a thriving dining scene cater to all your lifestyle needs. Plus, Serra Mesa's strategic location provides easy access to major highways and transportation hubs, making commuting a breeze.
If you're seeking a community that offers a harmonious balance between coastal beauty, a strong sense of community, and convenient urban living, Serra Mesa should be at the top of your list. Take the next step and explore the endless possibilities this vibrant city has to offer. Visit or research Serra Mesa further, and unlock the potential of calling this coastal paradise your home.
Here's a quick rundown of our list:
Reason 1 - History and Development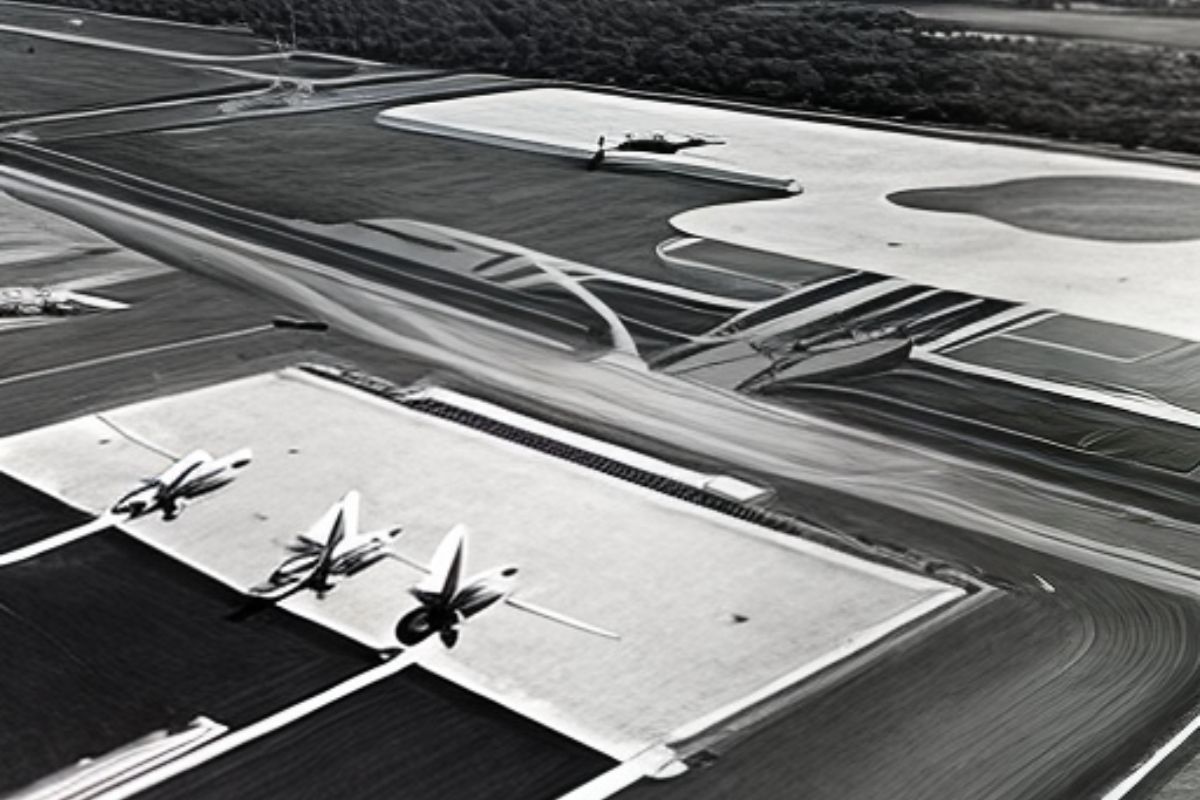 Discover the captivating history and development of Serra Mesa, a charming city located in San Diego Coastal, California. From its humble beginnings to its thriving present, Serra Mesa has undergone significant growth and expansion, making it a desirable place to live and invest in real estate.
Serra Mesa's history dates back to the early 1900s when the area was primarily rural farmland. It was named after the Serra family, who played a crucial role in the region's development. Over time, the city experienced a transformation as it transitioned from agricultural land to a flourishing community.
One significant event in Serra Mesa's history was the development of Montgomery Field Airport in the 1920s. This airport became a vital hub for aviation enthusiasts and contributed to the area's growth. As the airport attracted more visitors and businesses, it paved the way for the community's expansion.
In the subsequent decades, Serra Mesa experienced a boom in residential development. With its scenic location, pleasant climate, and proximity to the coast, people were drawn to the area. Subdivisions were established, offering a range of housing options to accommodate the growing population.
See the best Serra Mesa purchase home loans
Over the years, Serra Mesa has continued to evolve and thrive. The community has seen the addition of modern amenities, including schools, shopping centers, parks, and recreational facilities. The expansion of infrastructure and transportation networks has enhanced accessibility, making it easier for residents to travel and commute.
Today, Serra Mesa is a thriving city with a vibrant community. Its growth and expansion have been remarkable, attracting families, professionals, and individuals seeking a peaceful coastal lifestyle with urban conveniences. The city's commitment to preserving its natural beauty while embracing progress has made it an appealing destination for those looking to settle down or invest in real estate.
As Serra Mesa continues to flourish, its rich history and development serve as a testament to the resilience and determination of its residents. Whether you're captivated by its past or excited about its future, Serra Mesa offers a unique blend of heritage, growth, and endless possibilities.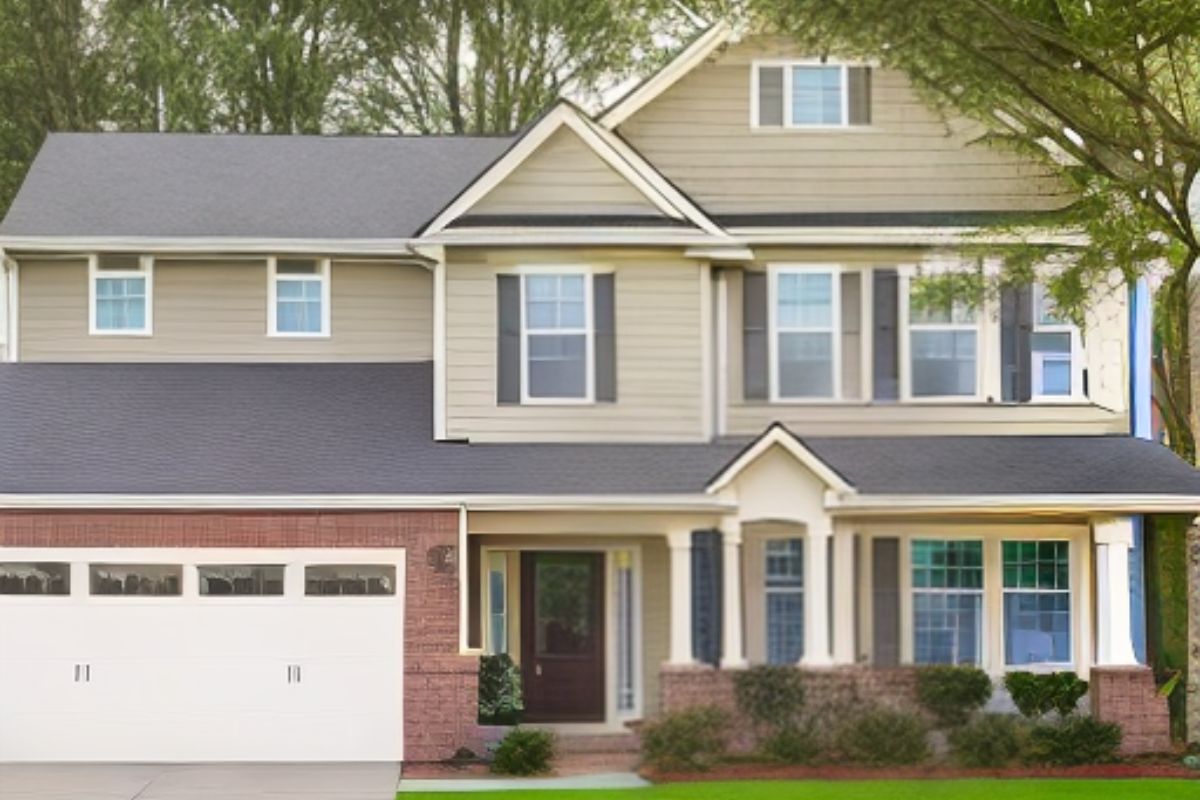 See the latest Serra Mesa homes for sale › See Now
Reason 2 - Location and Accessibility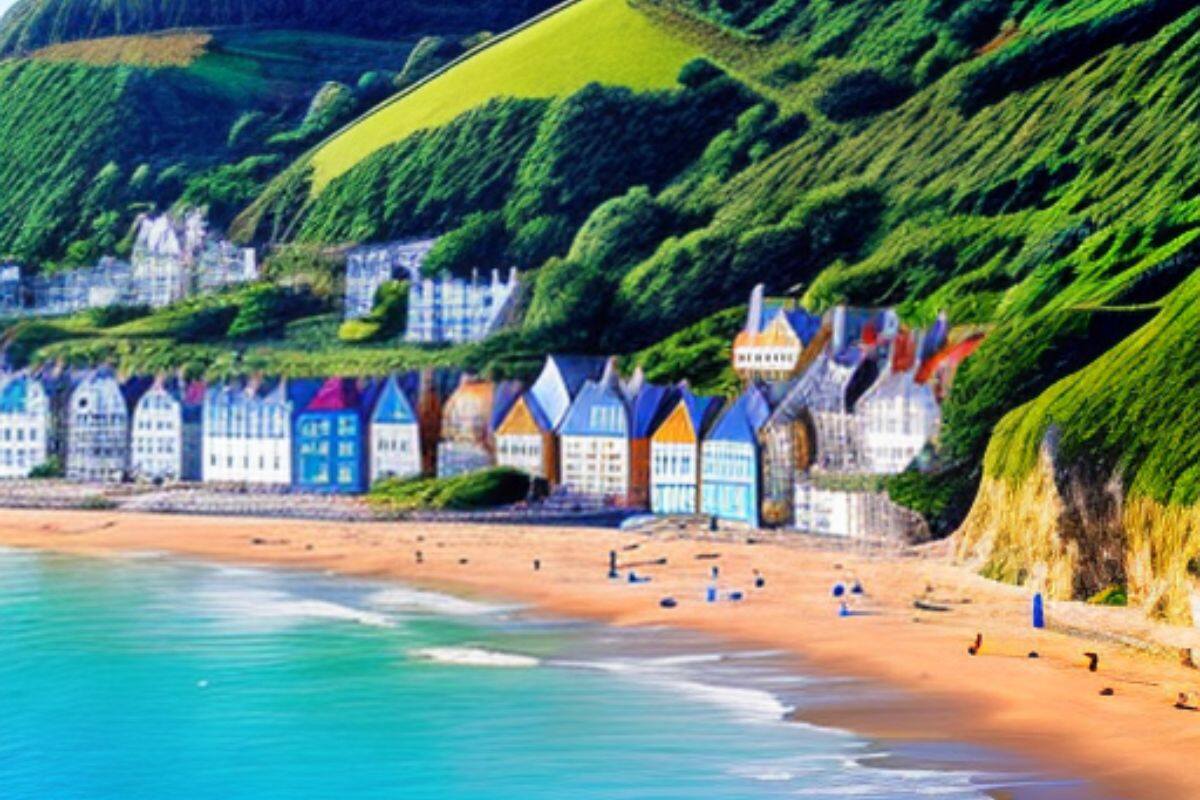 Nestled within the captivating San Diego Coastal region, Serra Mesa is a hidden gem offering the perfect blend of tranquility and accessibility. Situated in close proximity to nearby cities and attractions, this charming city provides residents with a desirable location that combines coastal beauty with convenient access to the best of Southern California.
Serra Mesa's prime location places it just a stone's throw away from the vibrant city of San Diego. With its lively downtown area, world-class dining, and renowned attractions like Balboa Park and the San Diego Zoo, residents of Serra Mesa have the luxury of easily immersing themselves in the city's energetic atmosphere.
In addition to its proximity to San Diego, Serra Mesa is conveniently located near a multitude of other attractions. The stunning coastline, featuring picturesque beaches and charming seaside towns, is within easy reach. Whether you're seeking a day of sun and surf in La Jolla or exploring the coastal beauty of Del Mar, Serra Mesa serves as an ideal home base for coastal adventures.
Do you own a home now? Get a fast and free automated value instantly
Transportation options abound in Serra Mesa, ensuring seamless connectivity to the surrounding areas. The city benefits from a well-developed network of highways and major roads, allowing for easy commuting to San Diego and other nearby regions. The nearby Interstate 805 and Interstate 15 provide direct access to downtown San Diego, as well as other popular destinations throughout Southern California.
For those who prefer public transportation, Serra Mesa is well-served by bus routes and transit stations, offering convenient access to the broader San Diego metropolitan area. The efficient and reliable public transportation system allows residents to navigate the city and beyond without the need for a car.
Serra Mesa's location and accessibility make it an ideal choice for those seeking a peaceful coastal lifestyle with effortless connectivity. The ability to explore nearby attractions and commute to San Diego or other neighboring areas with ease ensures that residents can fully embrace the vibrant opportunities of the region.
Whether you're drawn to the excitement of the city or the serenity of the coastline, Serra Mesa's location within San Diego Coastal offers the best of both worlds. Embrace the convenience and accessibility that this remarkable city provides, and embark on a journey of coastal living in Southern California.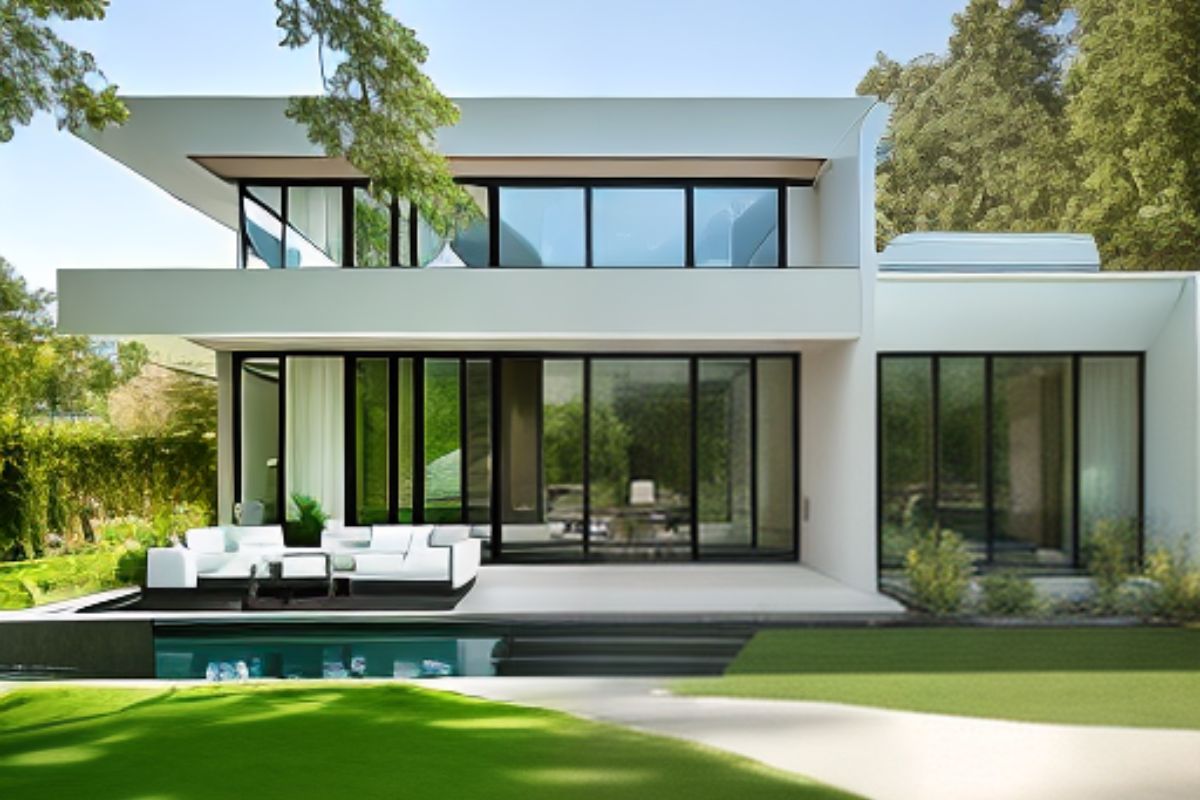 See the best Serra Mesa purchase home loans › See Now
Reason 3 - Real Estate Overview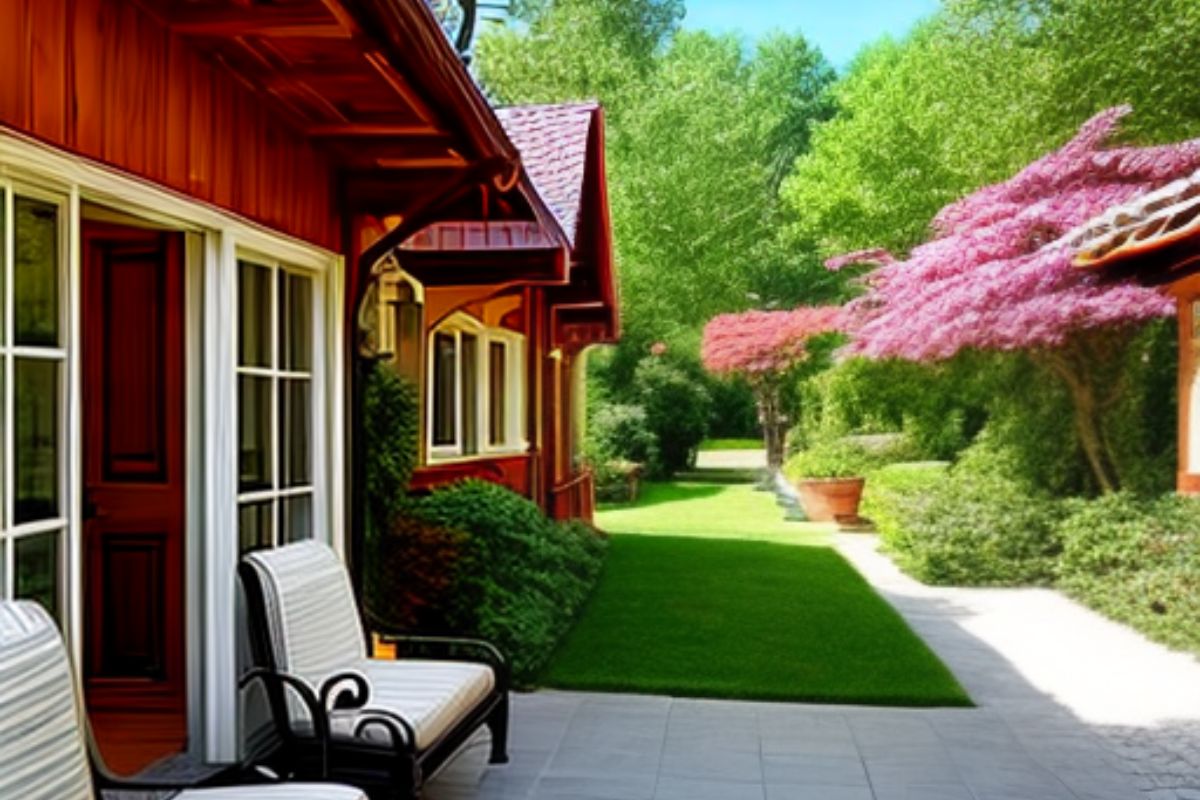 Embark on a real estate journey in Serra Mesa, a captivating city nestled in San Diego Coastal, California. With its diverse range of properties and notable real estate developments, Serra Mesa offers a wealth of options for those seeking to find their dream home in this charming coastal community.
Serra Mesa presents an array of property types to suit various lifestyles and preferences. The city features a mix of single-family homes, condos, and townhouses, catering to individuals, families, and investors alike. From cozy and quaint residences to spacious and luxurious dwellings, Serra Mesa has something to offer everyone.
Single-family homes in Serra Mesa showcase the essence of suburban living. These residences boast a variety of architectural styles, ranging from classic and traditional to contemporary and modern. With ample yard space and the potential for personalization, single-family homes provide the perfect backdrop for creating lasting memories.
For those seeking a more low-maintenance lifestyle, condos and townhouses in Serra Mesa offer an appealing alternative. These properties often feature desirable amenities such as swimming pools, fitness centers, and secure parking. With the added convenience of homeowners' association services, condo and townhouse living allows residents to focus on enjoying their surroundings.
See the latest Serra Mesa homes, townhomes, and condos for sale
Serra Mesa has also seen notable real estate developments and projects in recent years. Developers have recognized the city's potential and have undertaken projects to enhance the community further. New construction projects have introduced innovative designs, modern features, and eco-friendly elements, catering to the evolving needs and preferences of today's homebuyers.
Notable real estate developments in Serra Mesa have focused on creating well-planned neighborhoods that foster a strong sense of community. These developments often include pedestrian-friendly streets, communal spaces, and recreational amenities, promoting an active and connected lifestyle.
Whether you're seeking a single-family home, a modern condo, or a stylish townhouse, Serra Mesa offers a variety of options to suit your desires. The city's diverse real estate landscape, coupled with its ongoing developments, ensures that prospective buyers have ample opportunities to find their ideal property.
Don't miss the chance to explore the real estate opportunities in Serra Mesa, where you can find a home that perfectly complements your lifestyle. With its array of property types and notable developments, Serra Mesa stands ready to welcome you to the coastal living experience you've been dreaming of.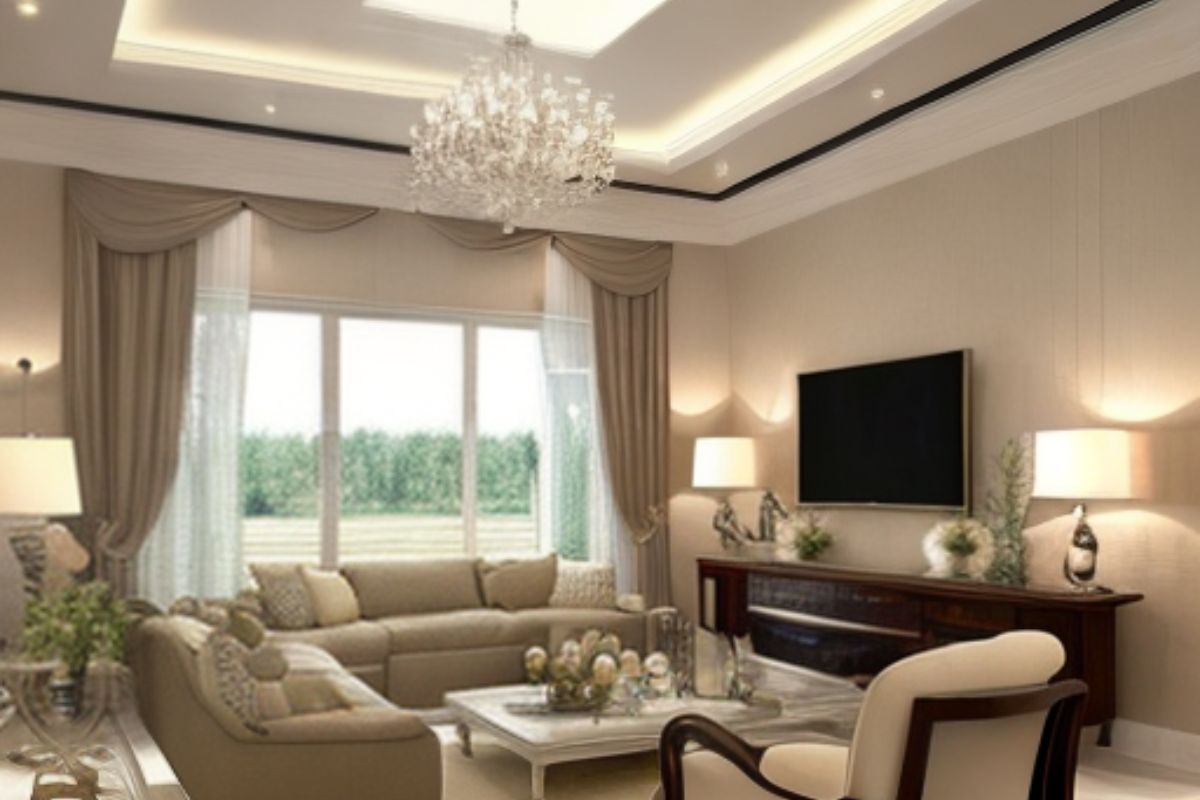 Reason 4 - Amenities and Facilities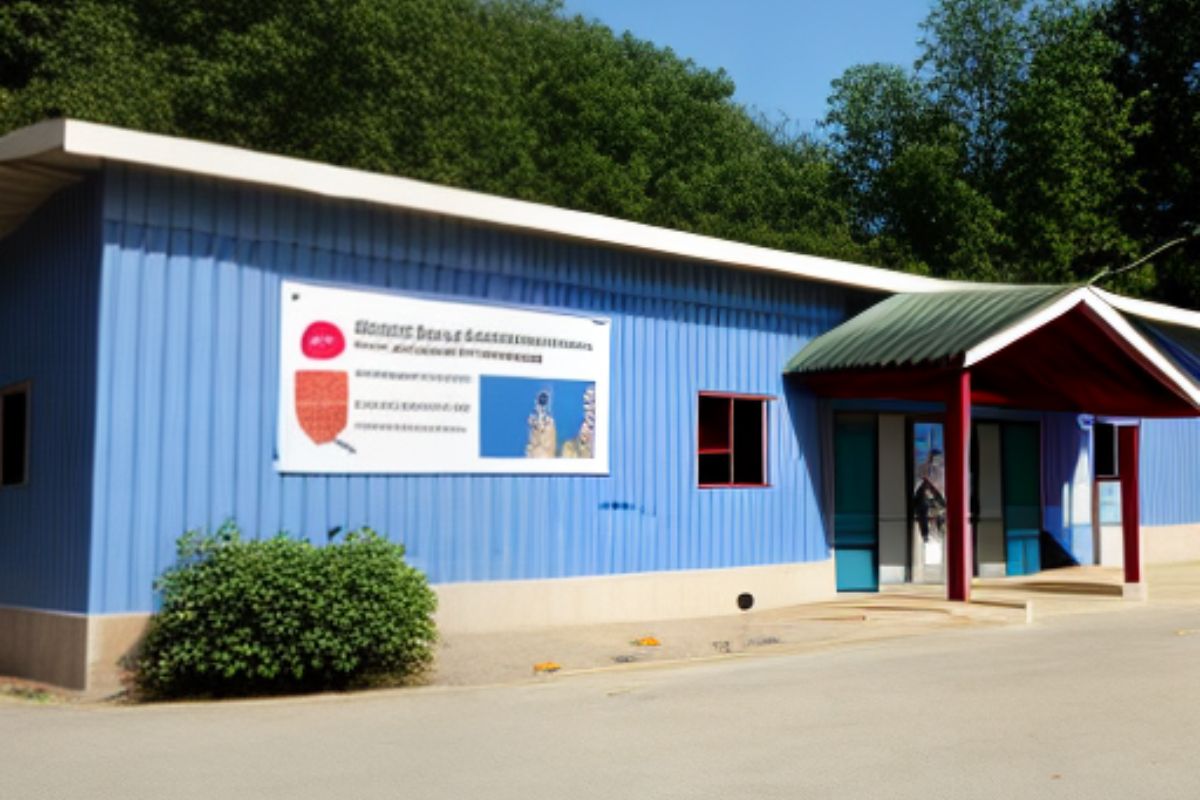 Serra Mesa, nestled in the beautiful San Diego Coastal region, offers a wealth of amenities and facilities that cater to residents' every need. From sprawling parks and recreational spaces to convenient shopping centers and top-notch healthcare facilities, this captivating city has it all.
Nature enthusiasts and outdoor lovers will find themselves in paradise with the abundance of parks and green spaces in Serra Mesa. Residents can escape the hustle and bustle of daily life and explore the picturesque surroundings of parks such as Ruffin Canyon Open Space, which offers scenic trails for hiking and biking, or Serra Mesa Community Park, a tranquil oasis perfect for picnics and outdoor activities.
Serra Mesa takes pride in its well-maintained recreational facilities. Sports enthusiasts can enjoy a game of tennis or basketball at the local courts, while families can spend quality time at playgrounds and open fields. With community centers offering a wide range of programs and classes, there's never a shortage of activities for all ages.
Do you own a home now and want to see the best refinance home loans?
When it comes to shopping and retail options, Serra Mesa offers convenience and variety. The community is within proximity to major shopping centers such as Westfield Mission Valley and Fashion Valley Mall, where residents can explore an extensive selection of shops, boutiques, and department stores. Local grocery stores and markets provide easy access to fresh produce and everyday essentials, ensuring residents have everything they need at their fingertips.
In terms of healthcare, Serra Mesa boasts a robust network of hospitals, clinics, and medical facilities. World-class healthcare providers, including Sharp HealthCare and Kaiser Permanente, have a strong presence in the area, offering comprehensive medical services and specialized care. Residents can have peace of mind knowing that top-quality healthcare is easily accessible within their community.
From green spaces and recreational facilities to convenient shopping options and reliable healthcare services, Serra Mesa provides an exceptional quality of life for its residents. Embrace the abundance of amenities and facilities that this coastal city has to offer and experience the convenience and comfort that come with living in this vibrant community.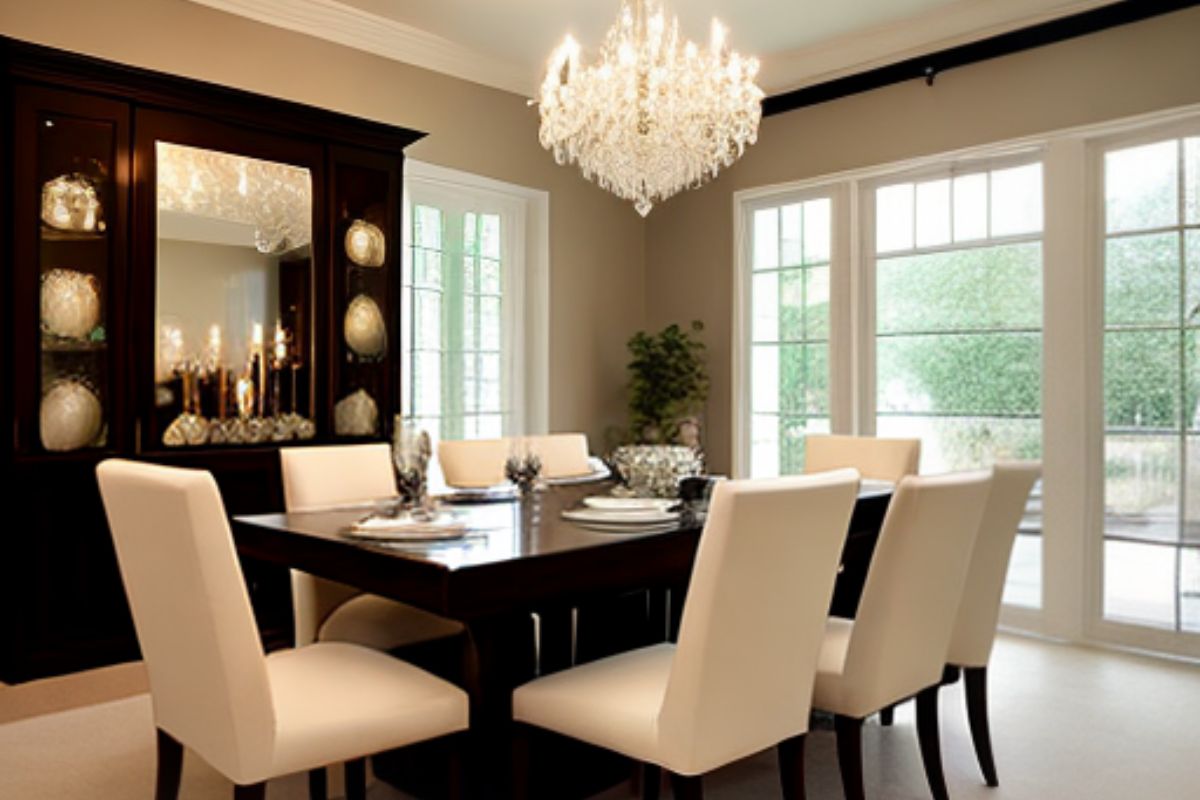 See the latest Serra Mesa homes, townhomes, and condos for sale › Click here
Reason 5 - Education and Schools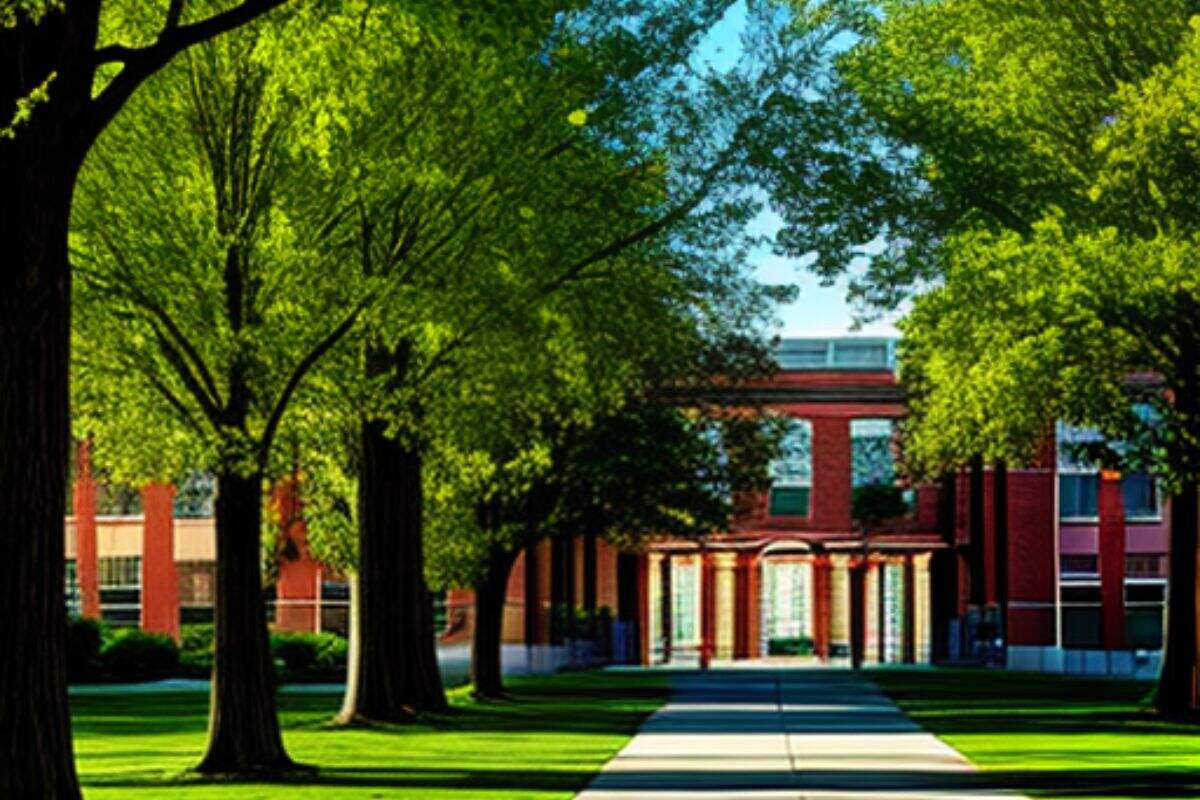 Serra Mesa, nestled in San Diego Coastal, offers a diverse and comprehensive range of educational opportunities for students of all ages. With a variety of schools, including public, private, and charter options, the city prioritizes providing a quality education to its residents.
The public school system in Serra Mesa is served by the San Diego Unified School District. Local public schools strive for excellence, focusing on academic achievement, personal development, and the well-being of students. From elementary schools to middle and high schools, students can receive a well-rounded education that prepares them for future success.
In addition to public schools, Serra Mesa is home to esteemed private and charter schools. These educational institutions often provide specialized programs and personalized attention, catering to specific interests or alternative teaching philosophies. Families have the flexibility to choose the educational environment that aligns with their values and educational goals.
Contact us if you have specific questions about Serra Mesa
Serra Mesa schools have achieved notable accomplishments and recognition in various fields. Many schools excel in academic performance, offering rigorous curriculum and innovative teaching methods. Additionally, schools in the area often foster a strong sense of community involvement, encouraging parent participation and creating a supportive learning environment.
For those seeking higher education, Serra Mesa is conveniently located near several prestigious colleges and universities. The University of San Diego, known for its academic excellence and beautiful campus, is just a short distance away. Other nearby institutions include San Diego State University, University of California San Diego, and Point Loma Nazarene University, offering a wide range of undergraduate and graduate programs.
With its diverse educational landscape and commitment to quality education, Serra Mesa provides ample opportunities for students to thrive academically and personally. Families can feel confident in the availability of excellent educational options that prioritize their children's development and future success. Whether you're seeking a public, private, or charter school experience, Serra Mesa offers a well-rounded education that sets students up for a bright future.
Get Pre-Approved in 60 Seconds...
(No Social Security Number Needed)
By proceeding, you consent to receive calls and texts at the number you provided, including marketing by auto-dialer, pre-recorded voicemail, and email, from this site's operators about real estate related matters, but not as a condition of purchase. You also agree to our Terms of Service, and to our Privacy Policy regarding the information relating to you. Message and data rates may apply. This consent applies even if you are on a corporate, state or national Do Not Call list. This site is protected by reCAPTCHA and the Google Privacy Policy and Terms of Service apply.
Reason 6 - Safety and Crime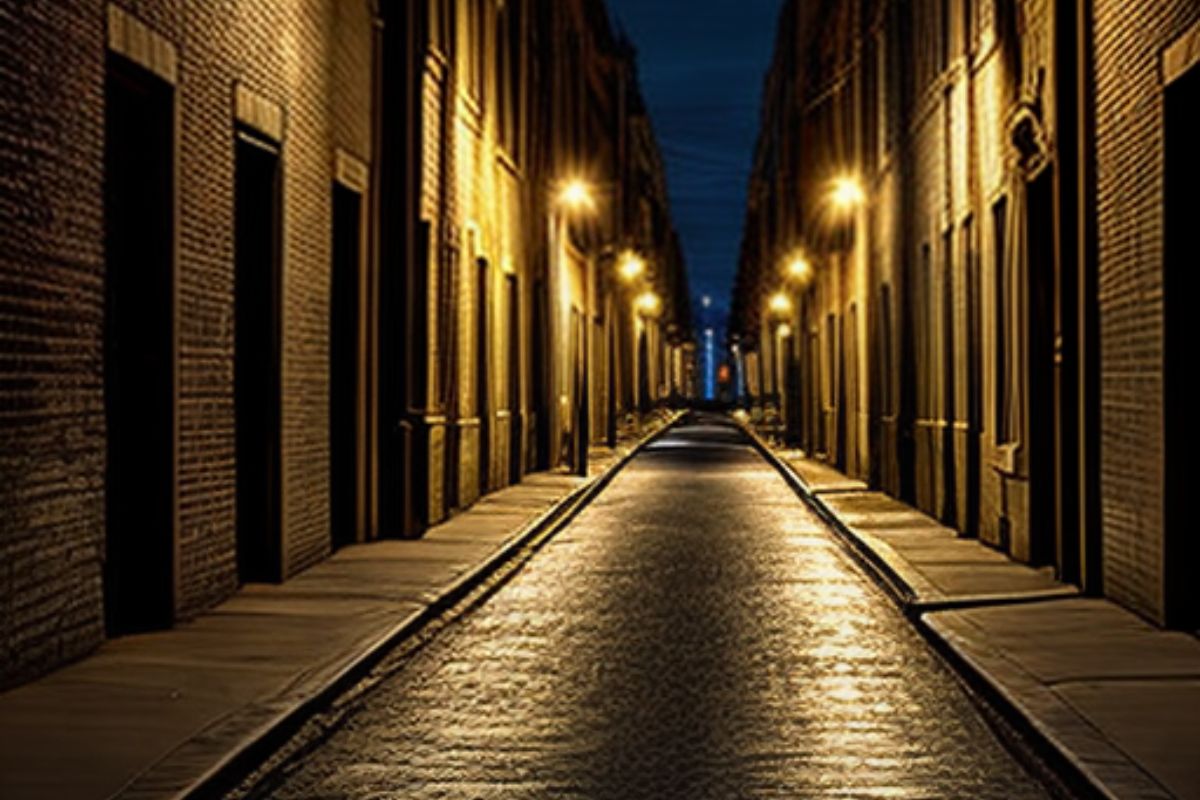 Serra Mesa, located in San Diego Coastal, prides itself on being a safe and secure community for residents and visitors alike. With a commitment to maintaining a high standard of safety, the city takes proactive measures to ensure the well-being of its residents.
Crime rates in Serra Mesa remain relatively low compared to national averages, thanks to the collaborative efforts of law enforcement agencies and community initiatives. The city's proactive approach to safety has resulted in a welcoming and secure environment for all.
Local law enforcement agencies, such as the San Diego Police Department, are dedicated to protecting the community and preventing crime. These agencies work closely with residents, encouraging them to report any suspicious activities and fostering open lines of communication. The presence of law enforcement personnel throughout the city serves as a deterrent to criminal activity, ensuring the safety of the community.
Don't miss out! See the latest Serra Mesa homes right now
Serra Mesa is home to various community initiatives and programs that promote safety and security. Neighborhood Watch programs encourage residents to be vigilant and look out for one another. These programs foster a strong sense of community and provide a platform for sharing information and addressing safety concerns collectively.
In addition to community initiatives, Serra Mesa emphasizes the importance of education and awareness regarding personal safety. The city organizes workshops and seminars on topics such as crime prevention, emergency preparedness, and self-defense. These programs empower residents with knowledge and skills to protect themselves and their community.
Serra Mesa's commitment to safety extends beyond crime prevention. The city also prioritizes maintaining well-lit streets, well-maintained public spaces, and accessible emergency services. This proactive approach ensures that residents feel secure and can enjoy all that the community has to offer.
With its low crime rates, active community initiatives, and commitment to safety, Serra Mesa provides residents with peace of mind and a sense of security. The collaborative efforts of law enforcement agencies, community programs, and proactive measures make Serra Mesa an inviting and safe place to live, work, and play.
Reason 7 - Community and Lifestyle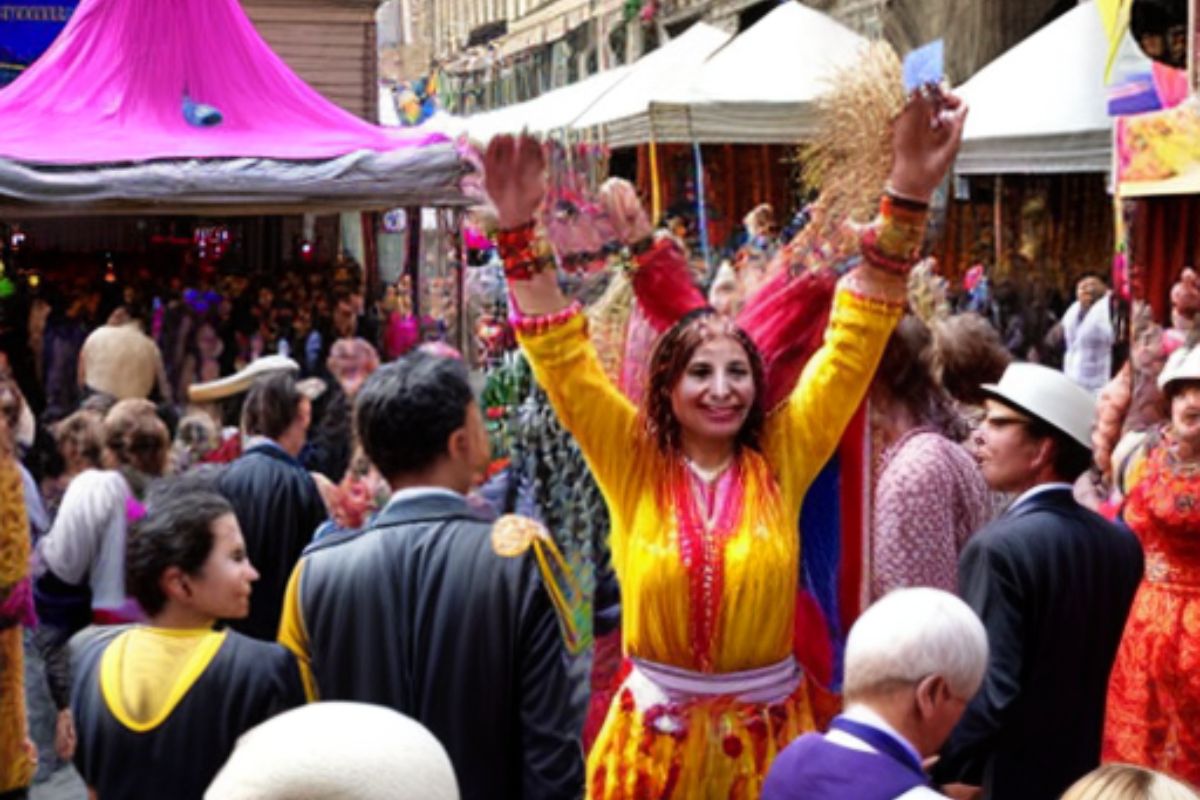 Serra Mesa, nestled in San Diego Coastal, offers a vibrant and inclusive community that embraces a diverse range of lifestyles and cultures. With its welcoming atmosphere and a calendar full of local events and festivals, Serra Mesa creates a sense of belonging and fosters connections among its residents.
The overall vibe of Serra Mesa is one of warmth and community spirit. Residents take pride in their city and actively contribute to its growth and development. The strong sense of community is evident through the numerous neighborhood associations and community groups that work together to enhance the quality of life for everyone.
Throughout the year, Serra Mesa comes alive with a variety of events, festivals, and community gatherings. From lively street fairs to cultural celebrations, there is always something exciting happening. Residents and visitors can immerse themselves in the local art scene, enjoy live music performances, and savor the flavors of diverse cuisines showcased at food festivals.
See the latest Serra Mesa homes for sale
One highlight of the community is the annual Serra Mesa Street Fair, where neighbors come together to enjoy local vendors, entertainment, and activities for all ages. This event embodies the community's spirit of togetherness and serves as a platform for fostering connections among residents.
Serra Mesa boasts a diverse demographic makeup, with residents from various backgrounds and cultures. This diversity contributes to a vibrant and inclusive community that values and celebrates different perspectives. The blending of cultures is evident in the array of international cuisines, cultural events, and festivals that take place in Serra Mesa.
The city's demographics encompass individuals and families from all walks of life, including young professionals, families, and retirees. The diverse range of ages and backgrounds contributes to a dynamic and enriching community experience.
Whether you're seeking a close-knit neighborhood or the opportunity to engage with a diverse community, Serra Mesa provides a welcoming and inclusive environment. Embrace the sense of belonging, celebrate cultural diversity, and connect with your neighbors in this vibrant coastal city. Serra Mesa offers a fulfilling and enriching lifestyle that embraces community, diversity, and the celebration of life.
Reason 8 - Outdoor Activities and Attractions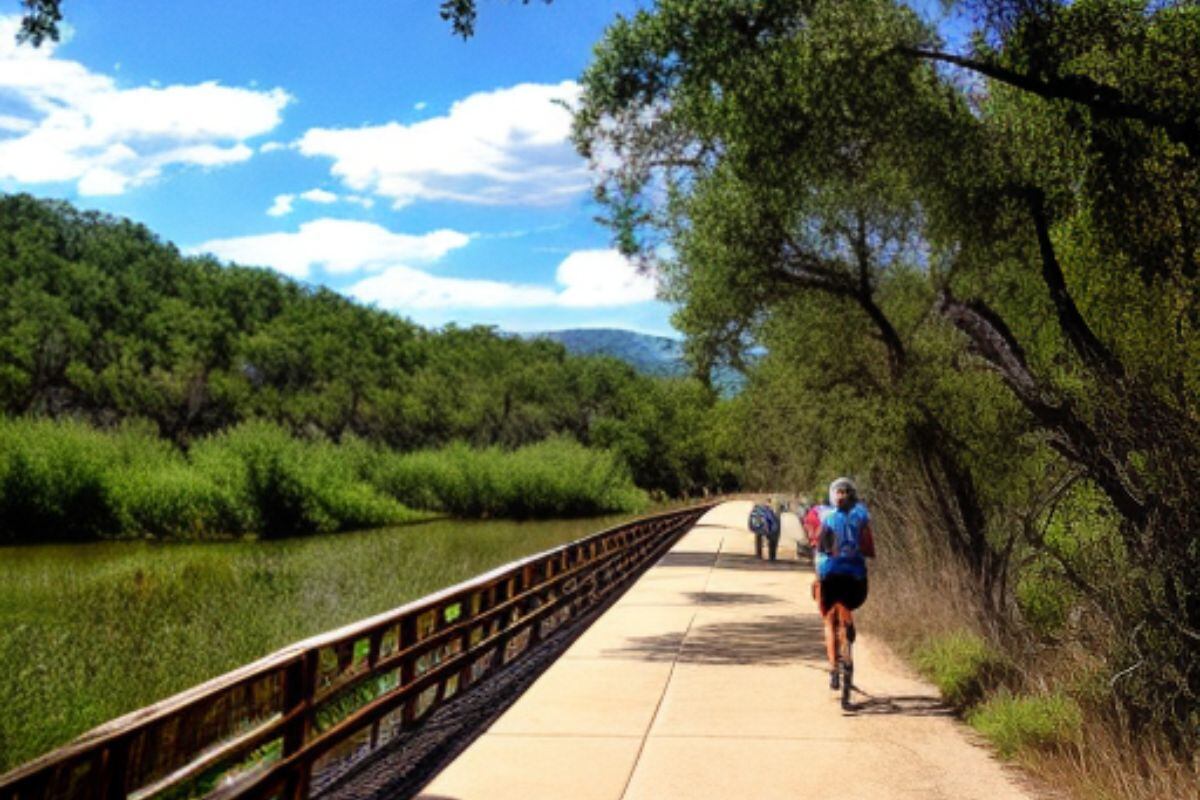 Serra Mesa, nestled in the stunning San Diego Coastal region, offers a plethora of outdoor activities and attractions for residents to explore and enjoy. Surrounded by natural beauty, the city is a gateway to an array of parks, trails, and outdoor destinations that cater to every outdoor enthusiast's desires.
Nature lovers will delight in the abundance of nearby parks and green spaces. Just a short distance away, Ruffin Canyon Open Space provides a serene escape with its scenic hiking trails, allowing residents to immerse themselves in the beauty of nature. Serra Mesa Community Park offers a peaceful oasis for picnics, leisurely walks, and recreational activities amidst beautifully maintained green spaces.
For those seeking a taste of adventure, nearby Mission Trails Regional Park is a haven of outdoor exploration. With its expansive network of trails, residents can hike, bike, or go horseback riding while taking in breathtaking vistas and encountering native wildlife. The park's visitor center also provides educational opportunities to learn about the region's natural and cultural heritage.
See the best Serra Mesa purchase home loans
Serra Mesa's coastal location places residents within easy reach of stunning beaches. Enjoy a day of sun, sand, and surf at renowned coastal destinations such as Pacific Beach, Mission Beach, or La Jolla. Soak up the Southern California sunshine, go for a swim, or simply relax and indulge in the laid-back beach culture that the area is famous for.
If mountain adventures are more your style, Serra Mesa offers convenient access to nearby mountains. Mount Laguna, Cuyamaca Rancho State Park, and Cleveland National Forest are all within reach, providing opportunities for hiking, camping, and scenic drives in picturesque mountain landscapes.
In Serra Mesa, outdoor enthusiasts are spoiled for choice. From parks and trails to beaches and mountains, the city's location within San Diego Coastal offers a wide range of outdoor activities and attractions. Immerse yourself in nature's beauty, embrace the coastal lifestyle, and embark on unforgettable outdoor adventures in this captivating coastal city.
Reason 9 - Pros and Cons of Living in Serra Mesa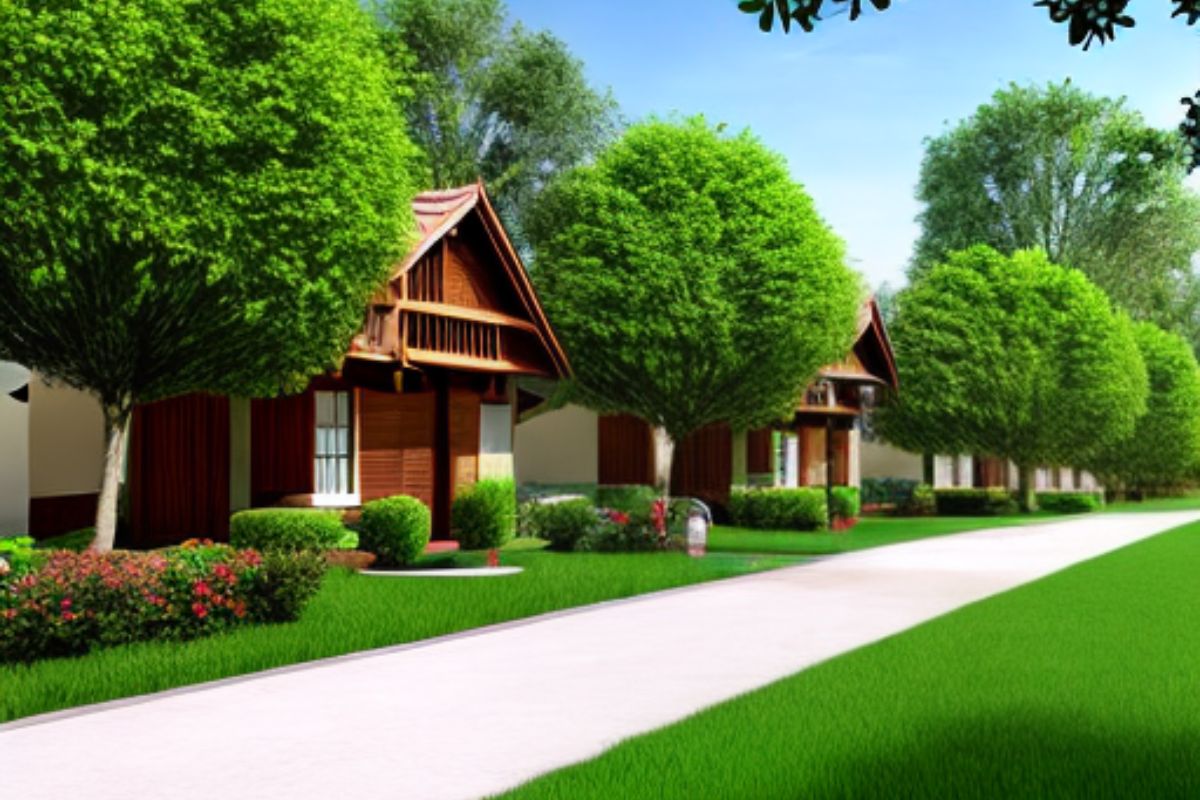 Living in Serra Mesa, nestled in the San Diego Coastal region, offers a host of advantages and a few considerations to keep in mind. Let's take a look at the main pros and cons of residing in this charming city.
Advantages of living in Serra Mesa include its prime coastal location and easy access to amenities. The city's proximity to San Diego provides residents with a wealth of employment, entertainment, and cultural opportunities. The stunning beaches, scenic parks, and outdoor attractions offer a fulfilling and active lifestyle for nature enthusiasts. Serra Mesa's diverse demographic makeup fosters a sense of community and celebrates cultural diversity, creating a vibrant and inclusive environment. Additionally, the city's commitment to safety and the presence of quality schools and healthcare facilities contribute to a high quality of life for residents.
Do you own a home now? Get a fast and free automated value instantly
On the other hand, it's important to consider the cost of living in Serra Mesa. Like many coastal areas, housing prices in the region may be higher compared to other parts of San Diego. However, Serra Mesa does offer a range of housing options, allowing for different budgets and preferences. It's worth exploring the local real estate market to find the best fit.
While Serra Mesa enjoys convenient access to amenities, some residents may prefer a more bustling urban atmosphere. Although the city offers a variety of shopping centers and dining options, those seeking a more extensive range of entertainment and cultural activities may find themselves venturing into nearby San Diego.
Ultimately, living in Serra Mesa presents a balance between coastal beauty, community spirit, and accessibility to amenities. The advantages of a picturesque location, a diverse community, and a high quality of life make it an enticing place to call home. By weighing the considerations such as affordability and access to amenities, prospective residents can determine if Serra Mesa aligns with their lifestyle and priorities.
Conclusion
If you're considering a move or looking to invest in real estate, Serra Mesa in San Diego Coastal is a city that deserves your attention. This captivating community offers a blend of coastal beauty, a strong sense of community, and convenient access to amenities that make it an appealing destination.
Serra Mesa's prime coastal location places you just a stone's throw away from the stunning beaches and scenic parks that Southern California is renowned for. Embrace a lifestyle that seamlessly integrates outdoor adventures, from hiking trails and bike paths to surfing and sunbathing on the sandy shores. The opportunities for exploration and recreation are boundless.
The sense of community in Serra Mesa is truly special. With its diverse demographic makeup, the city celebrates inclusivity and fosters connections among residents. Embrace the warm and welcoming atmosphere as you participate in local events, festivals, and community gatherings. Serra Mesa is a place where neighbors become friends, and a strong support network awaits you.
See the latest Serra Mesa homes, townhomes, and condos for sale
When it comes to amenities, Serra Mesa has you covered. The city offers a range of shopping centers, restaurants, and entertainment options to cater to your needs and preferences. From major retailers to local boutiques, you'll find everything you need just a short distance away. Access to quality schools and healthcare facilities ensures that your family's needs are met, providing peace of mind.
For those interested in real estate opportunities, Serra Mesa offers a variety of housing options to suit different lifestyles and budgets. Whether you're searching for a cozy single-family home, a modern condo, or a stylish townhouse, the city provides a range of choices. Take advantage of the market's diversity and find a property that perfectly fits your vision of a dream home.
So, if you're intrigued by the prospect of coastal living, a welcoming community, and a wealth of amenities, it's time to dig deeper into Serra Mesa. Visit the city, explore its charm, and immerse yourself in the vibrant lifestyle it offers. Research the real estate options and discover why Serra Mesa may just be the perfect place for you to call home.
I would love to help assist you with your home purchase, home sale, or home loan - please feel free to give me a call, text, or use the form below.
Your Serra Mesa Insider,
Scott
Get Scott's Personal Help Below...
Where Do You Want To Go Next?
By clicking "Send" I/We agree by electronic signature as stated below: 1) To be contacted by telephone even if the telephone number appears on a State/National Do Not Call registry or any company's Do Not Contact lists. 2) To this website's Privacy Policy and Terms of Use.
See Serra Mesa's Best Areas Below...
See San Diego Coastal's Best Areas Below...
See Serra Mesa's Newest Listings Below...