6 Reasons Santee San Diego CA is a Great Place to Live in 2023 | 2024
Posted by Scott Taylor on Monday, March 6, 2023 at 1:15 AM
By Scott Taylor / March 6, 2023
Comment
We are fortunate that we live in San Diego County. Unlike other areas of California, where urban congestion is almost frightening, San Diego is a metropolis that is not a bowl of highway spaghetti. We have green spaces, hiking trails, magnificent beaches, and activities that make us a unique and diverse place.
We admit that this is one of the more expensive places to live in the United States. People looking for houses are not just thinking of a place to live. They are also trying to find a space compatible with their lifestyle and preferences. It takes more than just one or two attractions to make a person put down earnest money. Make no mistake; anyone who buys a house in San Diego is making a significant financial investment. Consequently, that community must have several extremely attractive features.
We believe that Santee is one of those suburbs that appeals to people from all walks of life. There are qualities that this city in San Diego County possesses that make it a beautiful place to get established and settle. We welcome this chance to introduce you to one of the most amazing places in Southern California. All data mentioned in the article are current as of this writing.
See the latest Santee homes for sale
A Quick Snapshot of Santee
Many cities in San Diego County have Spanish names, but Santee is not one of them. Even though it is close to the border with Mexico, the town gets its name from Milton Santee, a realtor in the 19th century. The city has 57,407 people, most of whom are employed in white-collar jobs.
You can think of Santee as a family town because approximately 73% of all households are defined as family households with at least three members. A little over one-third have children in them. The average household income in Santee is $99,223, which is enough to allow a person to maintain the house since 71% of the housing units are owned by their occupants. In addition, 70% of those households have mortgage financing.
See the best Santee purchase home loans
The education level of the residents favors college, with two-thirds of the population having at least some college education. Most homes were built after 1970, with the largest number of structures completed between 1970 and 1979.
Santee appears to fit nicely into a middle-class population and environment. So, what would attract somebody to Santee and make that person decide to settle down and enjoy this San Diego community? We want to give you a couple of reasons for your consideration.
Here's a quick rundown of our list:
Reason 1 - A Diverse Population of Friendly People
Niche.com gives Santee a healthy A for the diversity of its population. Residents who were polled by Niche overwhelmingly described the people in the area as friendly, with family orientation coming in second place. There is a good sense of community in this place with a small-town atmosphere that many people genuinely enjoy.
Santee gets Excellent and Very Good from residents whose opinions of this community are reflected in the following comments.
I have spent almost 2 years now in Santee and have never had a problem whether it is pertaining to the people who live in the same area, the stores that are conveniently nearby, or how safe it is.

Most people seem friendly and there are a lot of hiking trails.

Santee has a very family-friendly environment with many extracurriculars constantly available for all kids. The schools here are very good and there is a good amount of things to do in the area.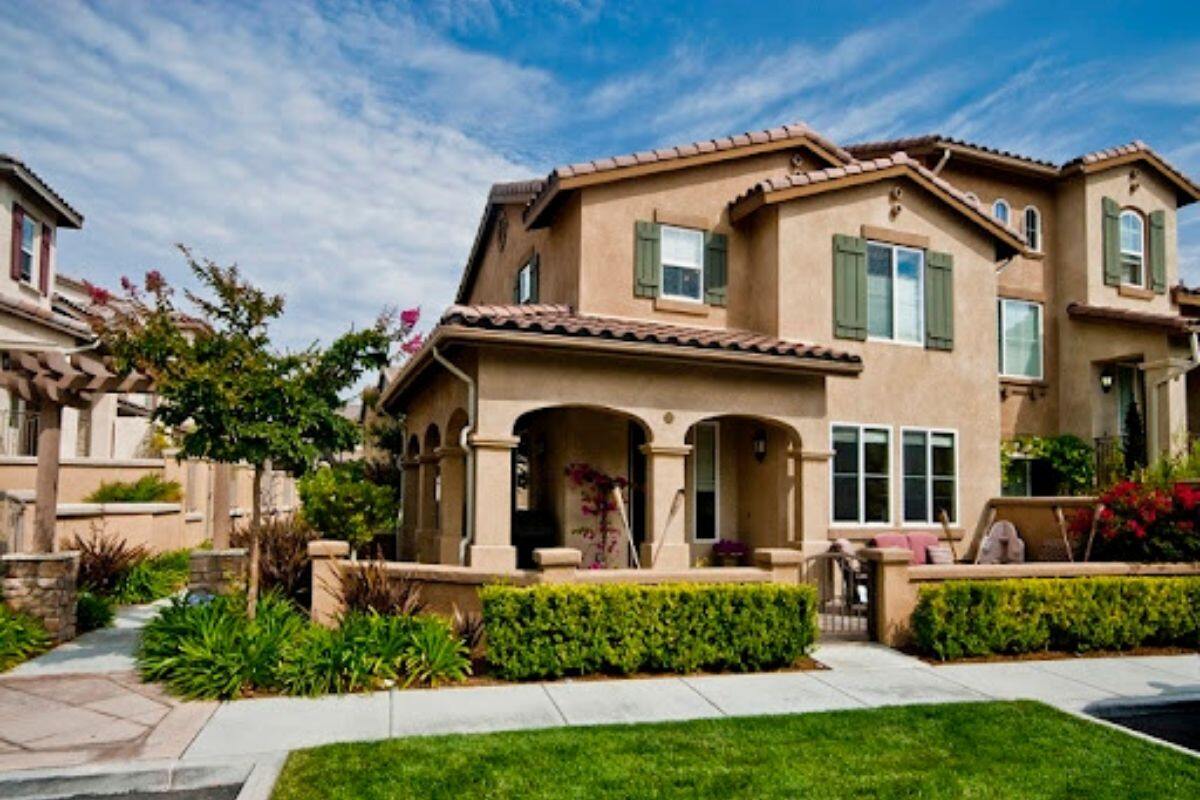 Contact us if you have specific questions about Santee › Click here!
Reason 2 - Schools Are Very Good Here
Niche.com continues to have a high opinion of Santee and gives the community an A- for the public schools. That is essential for any family with children in the K – 12 education range. Helix Charter High School, Pruess School UCSD, and Grossmont Middle College High School received an A+ from Niche. The private schools also display a high caliber of educational service. The La Jolla Country Day school, Francis Parker School, St. Augustine High School, Academy of Our Lady of Peace, and Torah High Schools of San Diego all have an A+ grade from Niche.com.
Do you own a home now? Get a fast and free automated value instantly
This is a favorable image for any parents. However, education is critically important for future advancement, and Santee recognizes that. The community is where the children can get an excellent start on the academic road of life.
Do you own a home now and want to see the best refinance loans? › Find out here!
Reason 3 - Loving the Great Outdoors
San Diego is America's Finest City because it earned the title. We are not some overly congested metropolitan area with dark clouds everywhere. Instead, San Diego County has developed the idea that people need green space and open air to enhance their quality of life. Santee is a stellar example of a community living close to nature.
It is sometimes hard to imagine that there would be nature preserves in an urban area, but the Santee Lakes Recreation Preserve is at the heart of it all. Tent camping is available in this privately-owned parking campground, and people with RVs can park on the grounds. The park knows that people like variety in their fun activities. Some events visitors can enjoy include the Eggstravaganza Egg Hunt and Movie and More by the Lake.
See the latest Santee homes, townhomes, and condos for sale
The Mission Trail Regional Park has more than 40 miles of trails for you to wander. It is the largest urban open space park west of the Mississippi River, and you can do bird watching while walking along the paths. Cowles Mountain provides a breathtaking view of San Diego County, and that site goes all the way to the ocean. The Equestrian Staging area is undoubtedly a must-see!
You might not be the kind of person ready to scale El Capitan, but you might think climbing on rocks is fun. Well, the Santee Boulders are a wonderful place to indulge in your climbing hobby. It is a rock-strewn challenge found on the north side of town and has several climbing routes for you to experience.
See the latest Santee homes, townhomes, and condos for sale › Click here
Reason 4 - Enjoying the Cuisine
Santee has some neat places where you can grab a bite to eat, and Mary's Donuts has the kind of comfort food most people's sweet tooth craves. Of course, you can also order a vegetable sandwich if that is your pleasure.
Do you own a home now and want to see the best refinance home loans?
Speaking of vegetables, you can add to your menu at home some of the produce that you can buy at Santee's Farmer Market. It happens every Wednesday afternoon, and besides being a wonderful place to get fresh produce, you can get to know your neighbors a little bit better. If you want a beverage to wash down your snack, beer is an excellent choice! Santee has one of the best brew spots in the county with BNS Brewing and Distilling Company. You have some options here; craft beer or distilled spirits, either one is going to taste great, and you can sample the suds if you like.
Reason 5 - Enjoyable Entertainment for You and Your Family
Let Broadway come to you if you cannot afford to go to Broadway. Off-Broadway Live is a venue that allows you to enjoy a production in a full cabaret-style theater along with some excellent food. If you are a nostalgia buff and long for the 1950s, the Santee Drive-in Theater can take the place of Netflix for you and your family. It is a bona fide drive-in out in the open, just the right place for you and your kids to have a wonderful time.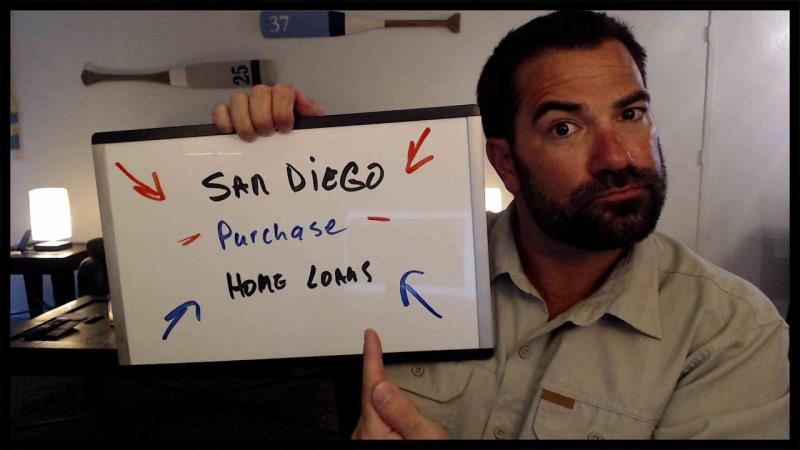 See the best Santee purchase home loans › See Now
Reason 6 - Reasonably Priced Housing
Folks must remember that we are talking about San Diego County, one of the country's most expensive housing markets. Santee has the property that is reasonable for a typical middle-class inhabitant of Southern California. The median sale price is $775,000. Prices are up from last year by approximately 18.1%, but this is a lively real estate market. The cost is much less than what you would expect to pay in Del Mar or other pricey suburbs in the county.
Contact us if you have specific questions about Santee
Now here is something to think about. The median days on the market for a house in Santee is 8 days. A home that is in demand goes pending in about 5 days. These are reasons why Redfin.com rates the Santee housing market as Most Competitive. So, if you like this area, and we do not see any reason you would not, you must be ready to move on that house you love. Trust us when we tell you the other guy is not waiting around.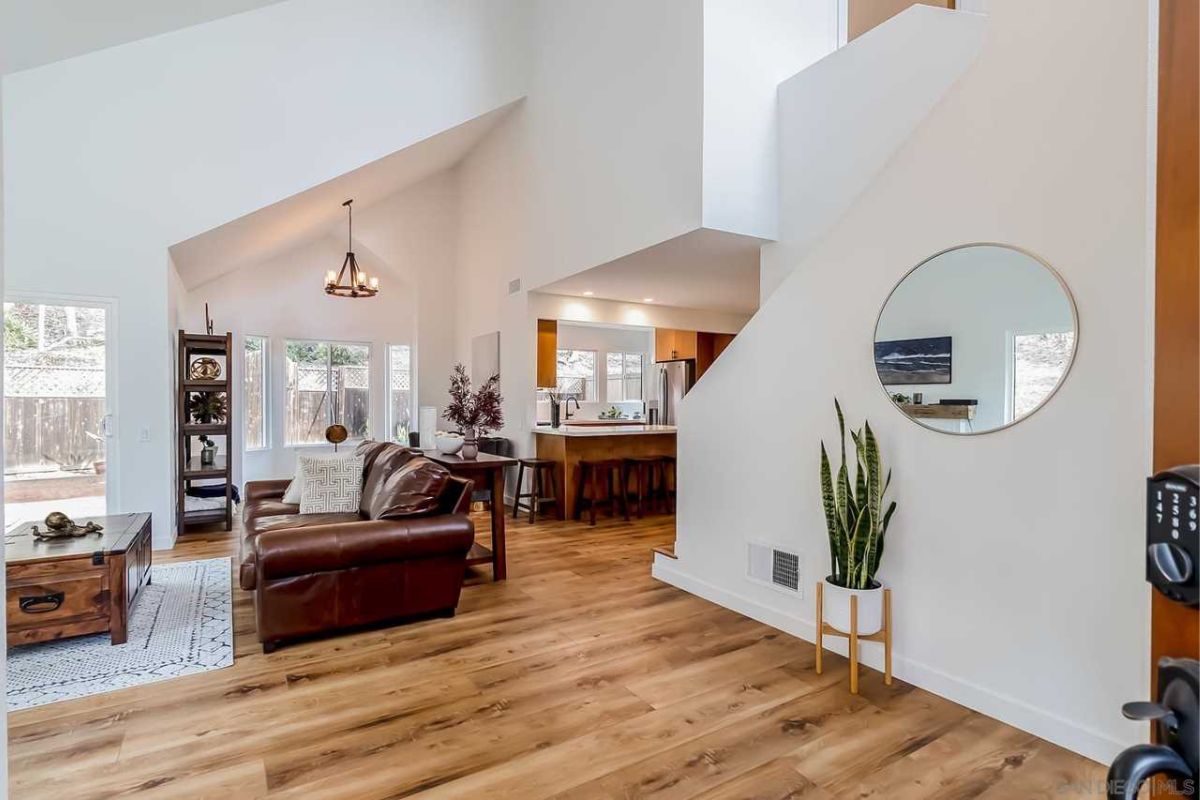 See the latest Santee homes for sale › See Now
Get Ready, Get Set, GO!
Shopping for a house might be the least time-consuming thing you will do in Santee. However, you probably will spend a little more time trying to get the financing for that home you want to live in.
The various programs that offer mortgage loans require a certain amount of paperwork to be completed and ready. Inspections might be necessary, and home improvements should be made before the loan amount is approved. Meanwhile, somebody else has snuck in and used a conventional bank loan to make a bid on the house. This kind of problem always seems to happen with first-time homebuyers. They are outsmarted by somebody who does not have to wait for the money.
It is very smart to have a preapproval letter in your hands before you start house hunting. This document tells you how much a lending institution is willing to loan you. It does more than that; it helps create a range in which you can work. You can then look at the house's cost compared to your affordability to decide if you even want to bother with that particular property.
Don't miss out! See the latest Santee homes right now
It also helps if your credit score is high. It would mean you are eligible for a larger loan. You can achieve this high score by paying off a certain amount of your credit card debt. How many first-time buyers understand this? You would be surprised how few do.
An excellent real estate agent does more than help you shop for some ground. That person assists in preparing for mortgage financing and then helping to secure it. The agent can also bargain the sales price down a little bit. It is rarely necessary to pay the list price; you can deal with the seller a little bit. Consequently, the final loan amount is dropped a little bit.
If you need some help in not just finding a house but also securing the right financing, you have come to the right place when you deal with us. We are not just saying that for effect. We are a licensed mortgage loan originator in addition to being a real estate agent. That puts us a little bit ahead of the crowd when it comes to house professionals.
See the latest Santee homes for sale
We can work with lending institutions and programs that many real estate agents cannot do. That is critically important in the San Diego County real estate market. For example, we can advise you on how to prepare a request for a preapproval letter, suggest ways that you can increase your credit scores, and then find the right program for you.
We also know how to negotiate the closing price because we have worked in the San Diego area for years. We can negotiate successfully over houses whose sales price is in the seven figures; bartering over the property in Santee will not be difficult for us. You will discover precisely how much money we saved you by being your agent at the closing. We do not mind telling you that you will be in for a genuinely welcome surprise, as all our previous clients discovered. Working with us is a brilliant decision.
We can do more for you, and we would welcome the opportunity to explain all our services. Why not contact us if you are interested in what we can do? We can easily set up a meeting we can answer your questions and discuss ideas on how to navigate the Santee housing market. Respectfully, we suggest that you contact us as soon as possible. The housing market in Santee is fierce and fast. There is not much time for delay. The sooner we sit down and discuss your options, the quicker you will be able to close on that property you want in Santee.
I would love to help assist you with your home purchase, home sale, or home loan - please feel free to give me a call, text, or use the form below.
Your Santee Insider,
Scott
Get Scott's Personal Help Below...
Where Do You Want To Go Next?
By clicking "Send" I/We agree by electronic signature as stated below: 1) To be contacted by telephone even if the telephone number appears on a State/National Do Not Call registry or any company's Do Not Contact lists. 2) To this website's Privacy Policy and Terms of Use.
See East County Best Areas Below...
See Santee's Newest Listings Below...