5 Reasons San Carlos San Diego is a Great Place to Live in 2021
Posted by Scott Taylor on Monday, July 12, 2021 at 7:54 PM
By Scott Taylor / July 12, 2021
Comment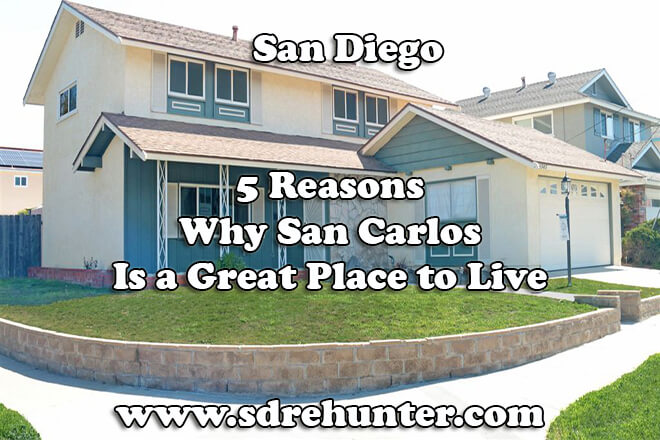 People looking for an all-American town to call home should consider San Carlos near San Diego as a popular option. This rural community has a lot to offer both individuals and families looking for good housing and friendly people. 
San Carlos is approximately 10 miles from downtown San Diego, so it is one of the most convenient places to live. Geographically, it is in the center of other communities, with Del Cerro and Navajo to the west and Fletcher Hills and El Cajon to the east. Other cities, like Santee and La Mesa are to the north and south. 
This community, which is around 3.7 square miles, is also defined by Mission Trails Regional Park and the reservoir of Lake Murray. The population is 15,500 and San Carlos has around the same population density as San Diego, so even though it is considered rural, it actually has an urban feel.
The average home in San Carlos cost around $600,000 and the median rent is $2,200. The median household income in 2019 was $95,698, well above that of San Diego, settling at $71,481.
How to buy a San Diego house site unseen...
The area was named after a subdivision developer named Carlos Tavares. Most of the homes were built in the 1960's and 1970's with many being ranches. Most single-story homes are 900 to 1,225 feet in space. Most have been revamped and modernized over the years.
Besides being close to major roads and freeways, San Carlos has public transportation including a bus stop and some trolley stops around three miles away. Getting to downtown is pretty cheap too, running around $3 each way.
Those who want more solid reasons to move to San Carlos should consider the five listed below:
Here's a quick rundown of our list:
Reason 1 - There is Good Housing.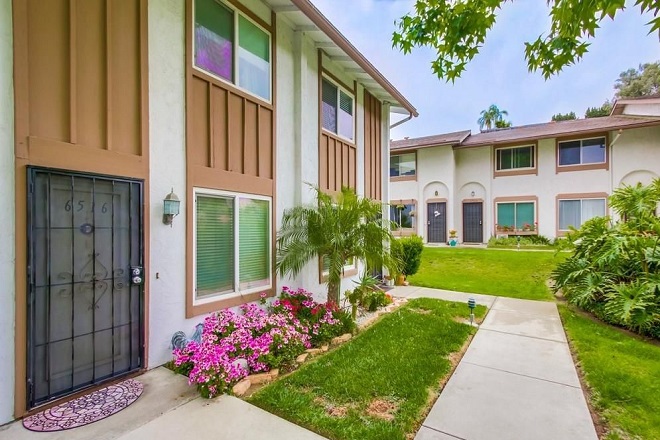 While most of the homes are around 40 years old, they have been kept up and modified for today's life and are holding their values. Home values went up by 24 percent in 2004 and values are climbing again. This makes it a good investment.
See the latest San Carlos homes, townhomes, and condos for sale here…
Reason 2 - There are Good Schools.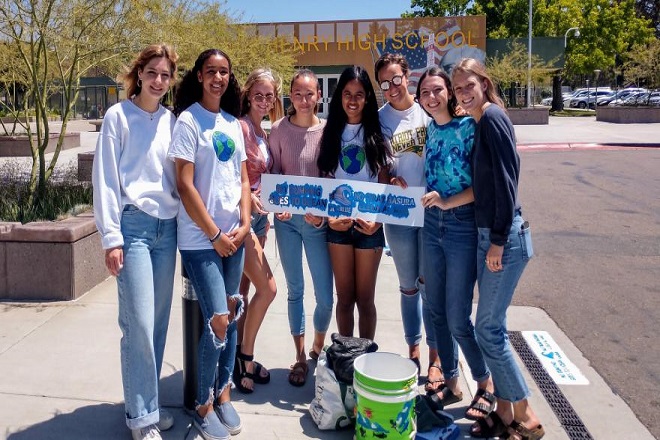 Parents said they are happy with the schools, which include Gage Elementary and Pershing Middle School There is also many other elementary schools including Green, Benchley-Weinberger and Dailard Elementary Schools. There are also Hearst Elementary in Del Cerro and Marvin Elementary in Allied Gardens and those operate as GATE/Seminar schools. The nearest high school is Patrick Henry High School.
Secondary schools are also close by with Grossmont College around two miles away and San Diego State University around six miles away. 
San Carlos Homeowners: We have qualified buyers desperately seeking to buy immediately and pay top dollar…
---
Blog Post Interrupt
Must Watch: 7 Tactics to Use When You Buy in San Diego - While You Live Elsewhere...







Back to the Post
---
Reason 3 - The Community is Low Key, Working People.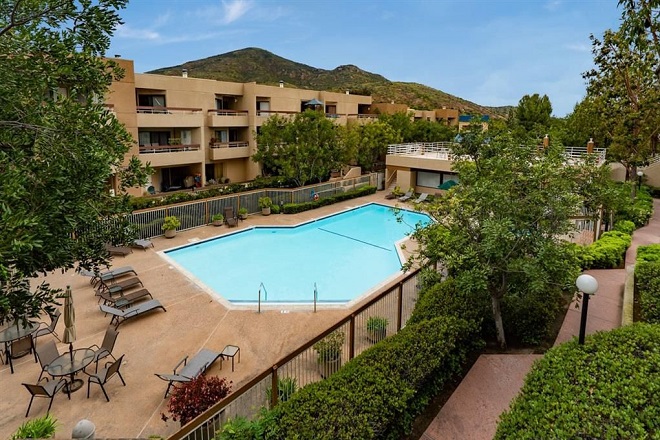 This community considers itself a down-to-earth area with many enjoying things like mountain hiking and camping. Most like to own practical vehicles, like trucks, for such adventures and love their ranch-style homes. 
There is a lot of volunteerism that happens in San Carlos as well. The Boy Scouts are a big there with several troops in the area. 
Be an expert on San Carlos real estate – see all active, pending, and sold listings within the last 3 years now…
Reason 4 - There are Free Amenities.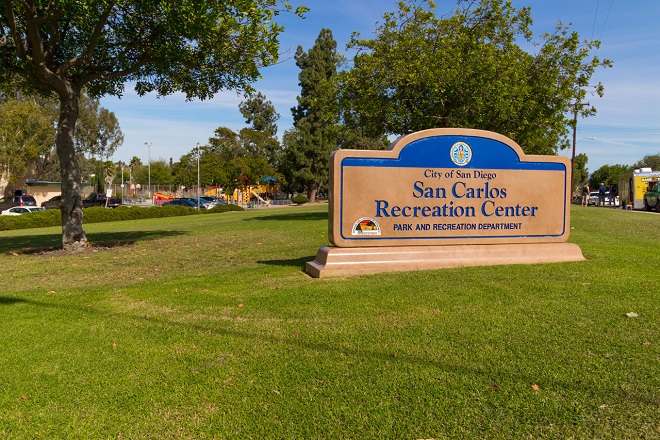 The community offers a lot of its places to the public after hours. That includes the Pershing Middle School field, which the public and use after school. It is a popular spot for soccer, running, basketball and tennis. The San Carlos Community Park and Rec Center is also close to most residents, as is the Fletcher Hills Community Center. It has a pool that is open during the summer. 
The area has the Fletcher Hills branch library and the San Carlos branch library. Besides the free amenities, there are plenty of shopping malls, movie theaters and the Grossmont Center. Parkway Plaza is an indoor mall, making it a popular place in the summer.
If you are a first time home buyer, move up buyer – or, need money for your down payment and/or closing costs - San Carlos has many different options to choose from here…
Reason 5 - The Lake is Nearby.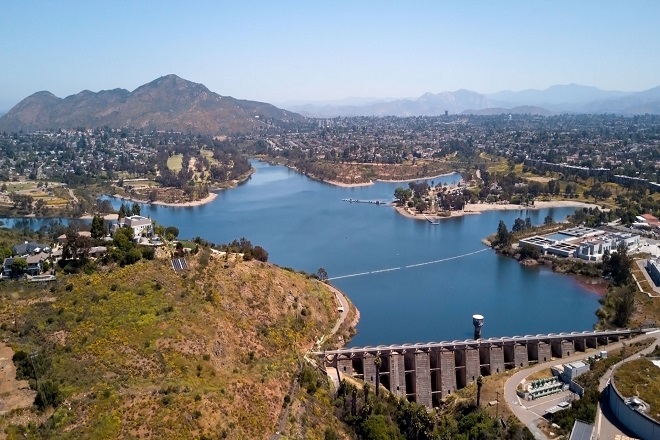 Lake Murray is only three to five miles away from most of those living in San Carlos, so it is a highly rated spot for most residents. There are walking and bike paths and people can rent small boats to go out or fish. The lake is stocked. Fishermen also like Santee Lake, around seven miles away and you can fish without a license there.
Those looking for a place outside the city that still has many conveniences should consider San Carlos. It is the best of both worlds. 
Leave me a comment below – or, contact me here. 
Your San Carlos Insider, 
Scott
Where Do You Want To Go Next?
By clicking "Send" I/We agree by electronic signature as stated below: 1) To be contacted by telephone even if the telephone number appears on a State/National Do Not Call registry or any company's Do Not Contact lists. 2) To this website's Privacy Policy and Terms of Use.
See San Carlos' Newest Listings Below...
Get Scott's Personal Help Below...