5 Reasons Rancho Bernardo San Diego CA is a Great Place to Live in 2023 | 2024
Posted by Scott Taylor on Monday, March 6, 2023 at 5:37 PM
By Scott Taylor / March 6, 2023
Comment
A topographical map of San Diego County lets you know immediately that this ain't Kansas. The county is not as flat as a tabletop. It is crisscrossed by canyons that create a natural beauty attracting people to this area. Add the canyons to the beaches, and you will understand why people love to live here.
The canyons do not hem in San Diego. City planners will create communities for people to live in, whether there are crevices or not. Rancho Bernardo is a planned community within San Diego that brings out the best features of the canyons.
Here's a quick rundown of our list:
Reason 1 - The Demographics of Rancho Bernardo
It is a city of over 133,000 people located nearly 20 miles northeast of downtown San Diego. Almost 2/3 of all households in Rancho Bernardo are family-oriented, and one-third of all households have children living at home. This is a highly educated community where a little over 80% of the residents either have some college or baccalaureate degree. Almost 92% of those employed in Rancho Bernardo hold white-collar jobs, and 78% of those working are either self-employed or work for private companies. The average household income is $147,019.
See the latest Rancho Bernardo homes for sale
Most of the housing in Rancho Bernardo was built between 1970 and 1990. The owners predominantly occupy housing units, and only 36% are rented. More than three-fourths of the housing units have mortgages. The median age in this city is 40 years old.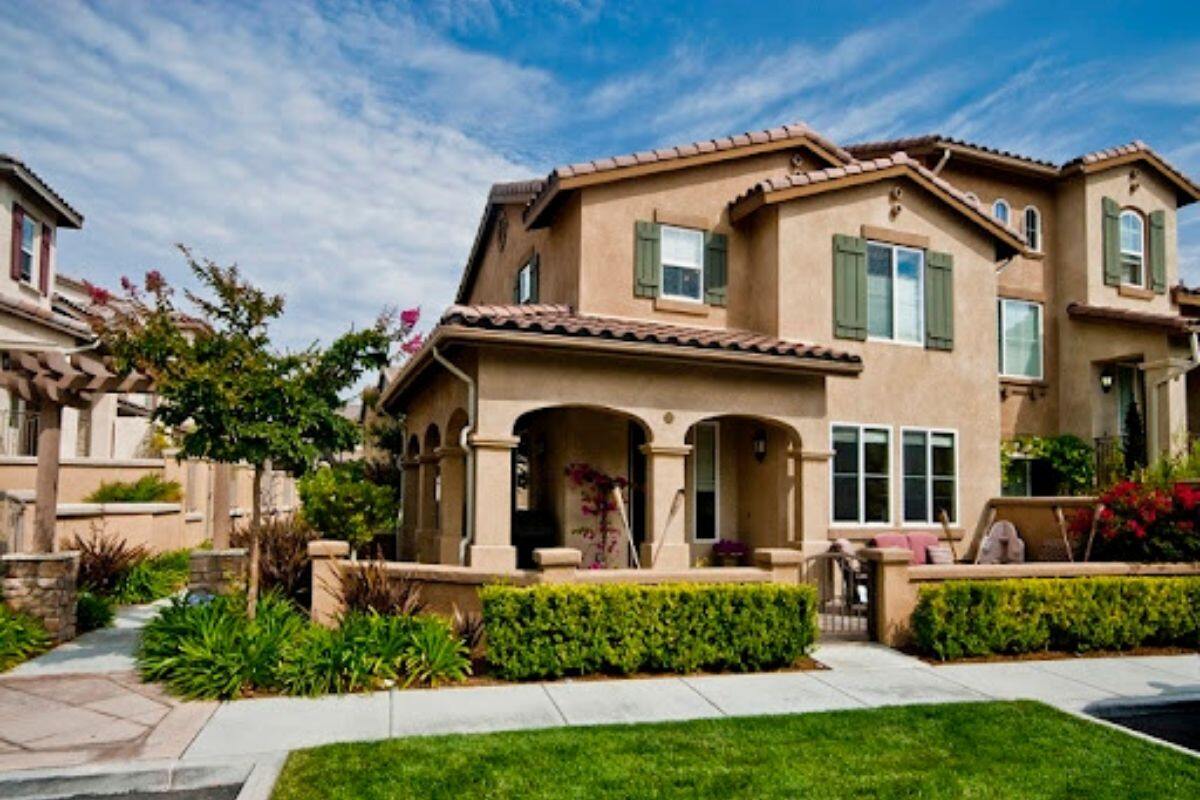 Contact us if you have specific questions about Rancho Bernardo › Click here!

Reason 2 - Rancho Bernardo Has Bragging Rights
Rancho Bernardo is ranked by Niche.com as #10 of the Best Neighborhoods To Raise A Family In San Diego and #12 of the Best Neighborhoods to Live in San Diego. People who live here believe that their neighbors are friendly and family-oriented. Over 80% of residents who have given the city reviews rate Rancho Bernardo as either Excellent or Very Good. The residents' reviews indicate that the population is happy with their lives and enjoy their neighborhoods.
See the best Rancho Bernardo purchase home loans
"We love RB. Quiet, safe and walking distance to the winery. Lots of places to walk/hike. Our area (The Trails) has large lots and unique custom homes. Not much local nightlife but great schools."

"The trash is almost nonexistent, and homelessness in the streets is not really a problem. I have lived in Rancho Bernardo for about seven years now and it has been a great place to grow up."

"Rancho Bernardo has an excellent school district, and there are lots of work opportunities in the area especially in the aerospace/defense, technology and SaaS fields… The neighborhood is family oriented, and we have a good amount of restaurants and good places to eat but no bars or night entertainment available."

"I have lived here for over five years and like the community. It is a nice quiet place to live with a lot of diversity of people. It is a community that feels safe and there are a lot of families that live here. It is kid-friendly and a lot of neighbors are friendly too."
Those comments hint that Rancho Bernardo does not have many swinging hotspots, and the town is quiet after dark. At the same time, however, the people here like the idea that they can raise their children safely in the Rancho Bernardo community.
Do you own a home now and want to see the best refinance loans? › Find out here!
Reason 3 - There are Great Job Opportunities
Rancho Bernardo has some great career opportunities. It is the corporate headquarters of Sony electronics, Inc., and Rancho Bernado is also a major office for Sony Interactive Entertainment, LLC. Some of the other major companies with offices here are Hewlett – Packard, Microsoft, renovate America, Teradata, Northrop Grumman, and Amazon. In addition, Rancho Bernardo has a 685-acre business park where close to 50,000 people work. There is no question about it; this town holds some excellent chances for advancement.
Do you own a home now? Get a fast and free automated value instantly
Some Rancho Benardo employers stand out from the rest. It is clear to everyone that America has gone from being a place where production relied on muscle. Instead, the intelligence-driven companies are the ones that are dominating the business world. The following are the best employers and proudly represent the new American economy.
Get Pre-Approved in 60 Seconds...
(No Social Security Number Needed)
By proceeding, you consent to receive calls and texts at the number you provided, including marketing by auto-dialer, pre-recorded voicemail, and email, from this site's operators about real estate related matters, but not as a condition of purchase. You also agree to our Terms of Service, and to our Privacy Policy regarding the information relating to you. Message and data rates may apply. This consent applies even if you are on a corporate, state or national Do Not Call list. This site is protected by reCAPTCHA and the Google Privacy Policy and Terms of Service apply.
Reason 4 - The Nightlife is Better Than You Think
The city of San Diego is so exciting that it is easy to think that people roll up the sidewalks at sundown in the suburbs. But boy oh boy, that is not true! There are other cities in San Diego County where you can have the time of your life when the moon comes out. Some residents of Rancho Bernado think that the town after dark is dull, but we respectfully disagree. The place is not always quiet. Rancho Bernardo is a place where you can have nighttime fun.
The Instant Replay Dive Bar is precisely that: it is a dive bar that has a fantastic jukebox, and you can get reasonably priced pitchers of beer. The Cork and Craft is a restaurant, winery, and brewery in one building. They call what they offer Refined Comforts. The place has an extensive wine list and 40 taps for beer. The environment is casual, just the way we like it!
You can say the same thing about the Barrel Room Vintage Wine Bar and Bistro. It is a casual dining restaurant with a world-class selection of wine. The place also has a rewards program. If you purchase a house account, you get a complimentary dining credit which you can redeem at any of their venues. But, of course, there are times when all you want to do is hang out and chill. You can do both of those at Karl Strauss Brewing Company. It is noted for its beer, and more than 150 different beers are brewed there. You can sip on some suds at the location or place an order to go and have Doordash or GrubHub deliver you some very tasty beer.
See the latest Rancho Bernardo homes, townhomes, and condos for sale
Okay, so what is southern California without a winery? It is almost a given that a major town in San Diego County will have a winery somewhere in or near city limits. That is true for Rancho Bernardo.
Bernardo Winery is family-owned and operated and is the oldest producing winery in Southern California. Regional varietals such as Syrah, Petite Syrah, Albarino, Viognier, and Sangiovese are savored and purchased. Bernardo Winery celebrates its Italian heritage, and the kitchen has meals of pasta, brick – oven pizzas, and all kinds of Italian cuisine that make you sit back and enjoy the ambiance. Another great winery, Domaine Artefact Vineyard & Winery, is another excellent winery just down the road in Escondido.
See the latest Rancho Bernardo homes, townhomes, and condos for sale › Click here
Reason 5 - Excellent Public Schools
Niche.com has awarded Rancho Bernardo an A+ for its public schools. This is critical for many people willing to pay a higher price for the house if the schooling is top-notch. These schools that serve Rancho Bernardo received A+ ratings from Niche.com:
Rancho Bernardo takes considerable pride in its public schools, and the concern for high-quality education is everywhere in the community.
The Housing Scene in Rancho Bernardo
It is sometimes frustrating to find affordable housing in San Diego County. While we are not as expensive as San Francisco, San Diego homes might be out of reach for many people. Nevertheless, there is hope. Some can be a little skeptical, but there are communities in the area where a middle-class family can find just the right place to live. Rancho Bernardo is one of those places.
You might want to step away from those pricey neighborhoods where a modest home can be over $1 million. For example, the median sale price for a Rancho Bernardo House is $843,500. The Median Days on the Market is 15 days. Some recent sales in the city include a 2 – bedroom, 2 – baths house for $430,000; another reasonably priced one was a 3– bedroom, 2 – baths house for $880,000. Redfin.com rates the Rancho Bernardo housing market as Very Competitive. Incidentally, if you plan to rent the Median Rent in Rancho Bernardo $1,941 per month.
Do you own a home now and want to see the best refinance home loans?
Do not let that rating disturb you; there are other markets where houses are available for only 8 days. Things were pretty active in Rancho Bernadino in 2021; approximately 80 homes were sold. This time of year is when the real estate industry is relatively quiet. It is the perfect time for you to sit back and plan how you will go about purchasing a home in Rancho Bernardo.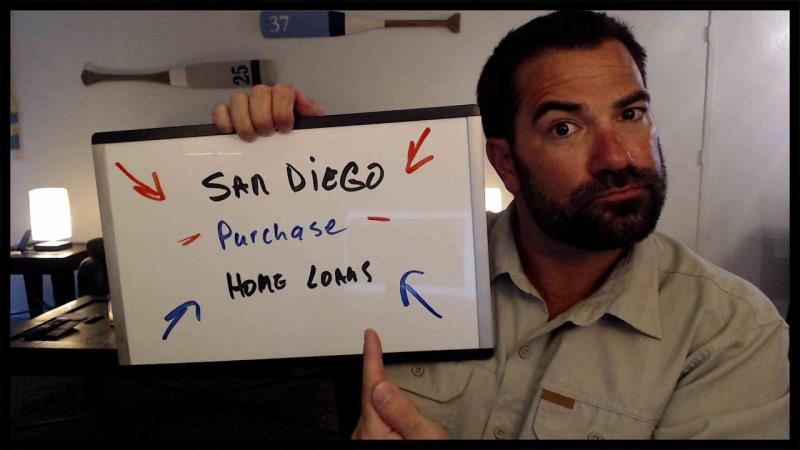 See the best Rancho Bernardo purchase home loans › See Now
Planning Is the Key to Success
It does not matter where you go house shopping in San Diego County. You will be making perhaps the most significant investment in your life when you buy a house in this area. However, affording a down payment is only one step of the way to homeownership.
It would be best to consider mortgage interest rates, even though San Diego still has reasonable numbers. There is always the chance that inflation or a disturbance in the market will cause the interest rates to go up. Even if it is half a percentage point, you are still looking at mortgage payments whose interest could be $40,000 a year alone.
You want to have some idea of what you can afford and present that information to a seller. Proof that you can afford a sizable mortgage can help seal the deal, and a preapproval letter from a lending institution goes a long way. You must know how to obtain such a letter and which lending institution to approach.
Contact us if you have specific questions about Rancho Bernardo
Rancho Bernardo is affordable, and many were built 40 or more years ago. Those on the market may be showing signs requiring repair work because of their age. If you must pay for that, it adds to the final cost of the house. There might also be various fees connected to the property that must be covered. It is part of the negotiation of that closing price. Someone entirely new to the real estate industry may overlook some necessary expenses that the seller could pay. People must remember that you pay steep tuition for not knowing what to do when it comes to buying real estate. Getting help from a professional can save you a large pile of money.
You do not need to spend a lot of time trying to find the most professional real estate agency in San Diego County. We happen to be the best.
We have established a reputation over the years for high levels of professionalism and saving clients a lot of money. We are a licensed mortgage loan originator, and many real estate agencies cannot claim that. We are as familiar with the lending market as the real estate market in San Diego. We can source the best mortgage for your needs and excellent interest rates.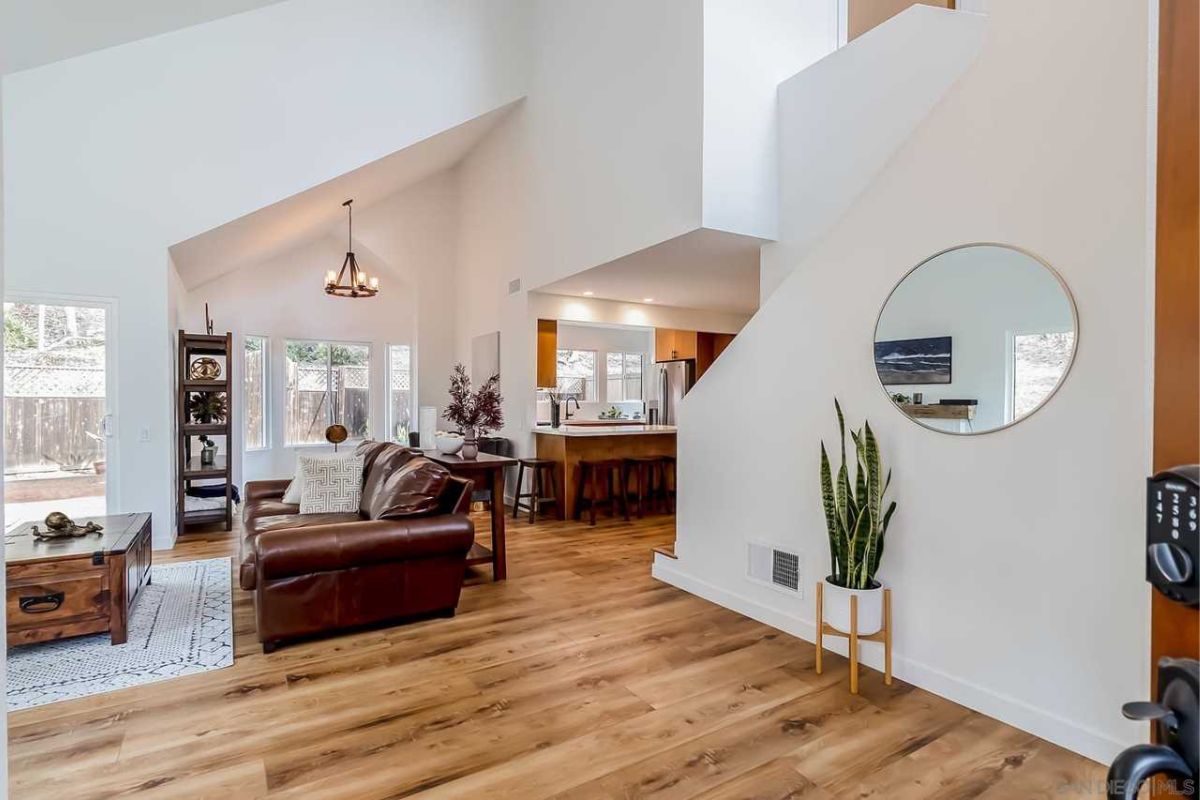 See the latest Rancho Bernardo homes for sale › See Now

Market sales price does not mean the house is without flaws. It will be essential to have a house inspection done, even if you are not planning to get an FHA mortgage loan. We can arrange for that house inspection, which will be the basis for negotiating the closing price of that property. We are familiar with the give-and-take of closing. We do our best to ensure that our client only must pay what is necessary to repair work or settle outstanding fees.
Don't miss out! See the latest Rancho Bernardo homes right now
A closing for one of our clients is a piece of cake. We say this because we go out of our way to tie all the loose ends and cover all the details. You can expect to show up for the closing and sign the papers. It is all very routine, and there are no surprises. We take care of everything.
We hope you are interested in talking with us about our services. We would welcome any opportunity to meet with you and explain what we can do to make house buying simple. So please feel free to contact us at your earliest convenience. We want to help you buy a home you will be proud of showing your friends and family.
I would love to help assist you with your home purchase, home sale, or home loan - please feel free to give me a call, text, or use the form below.
Your Rancho Bernardo Insider,
Scott
Get Scott's Personal Help Below...
Where Do You Want To Go Next?
By clicking "Send" I/We agree by electronic signature as stated below: 1) To be contacted by telephone even if the telephone number appears on a State/National Do Not Call registry or any company's Do Not Contact lists. 2) To this website's Privacy Policy and Terms of Use.
See North County Inland Best Areas Below...
See Rancho Bernardo's Newest Listings Below...
Rancho Bernardo Subdivisions
Rancho Bernardo Complexes