6 Reasons Poway San Diego CA is a Great Place to Live in 2023 | 2024
Posted by Scott Taylor on Monday, March 6, 2023 at 5:33 PM
By Scott Taylor / March 6, 2023
Comment
People love the beaches and exciting nightlife of San Diego. So, you would think that this part of Southern California's nothing but sand and city, but that's not entirely true. Areas of the county are surrounded by farms and fields that provide the food for America's Finest City. One municipality that prides itself on being The City in the Country is Poway.
It is a city of nearly 50,000 people north of San Diego. It was once a cattle country with local ranches dotting the area. This part of San Diego County has grown exponentially in the last 20 years, and Poway is proud of its place in the Southern California community. It is the type of town which gives you the feeling that this is the place to settle down and enjoy life.
Here's a quick rundown of our list:
Reason 1 - Poway Demographics
Poway is a family-oriented community. A little over 80% of all households are family households, and 38% have children. Education matters in this rural municipality and 58% of the population have either some college and an associate degree or a baccalaureate degree. The percentage of white-collar employees in Poway is 88%, and 68% of those employed in the city work for private companies. The average household income is nearly $138,000.
See the latest Poway homes for sale
Speaking of housing, most of the housing units in Poway were built between 1970 and 1990. There has been some construction in the following years, but only 330 housing units have been built since 2010. Owner-occupied housing accounts for 74% of those living in Poway housing units.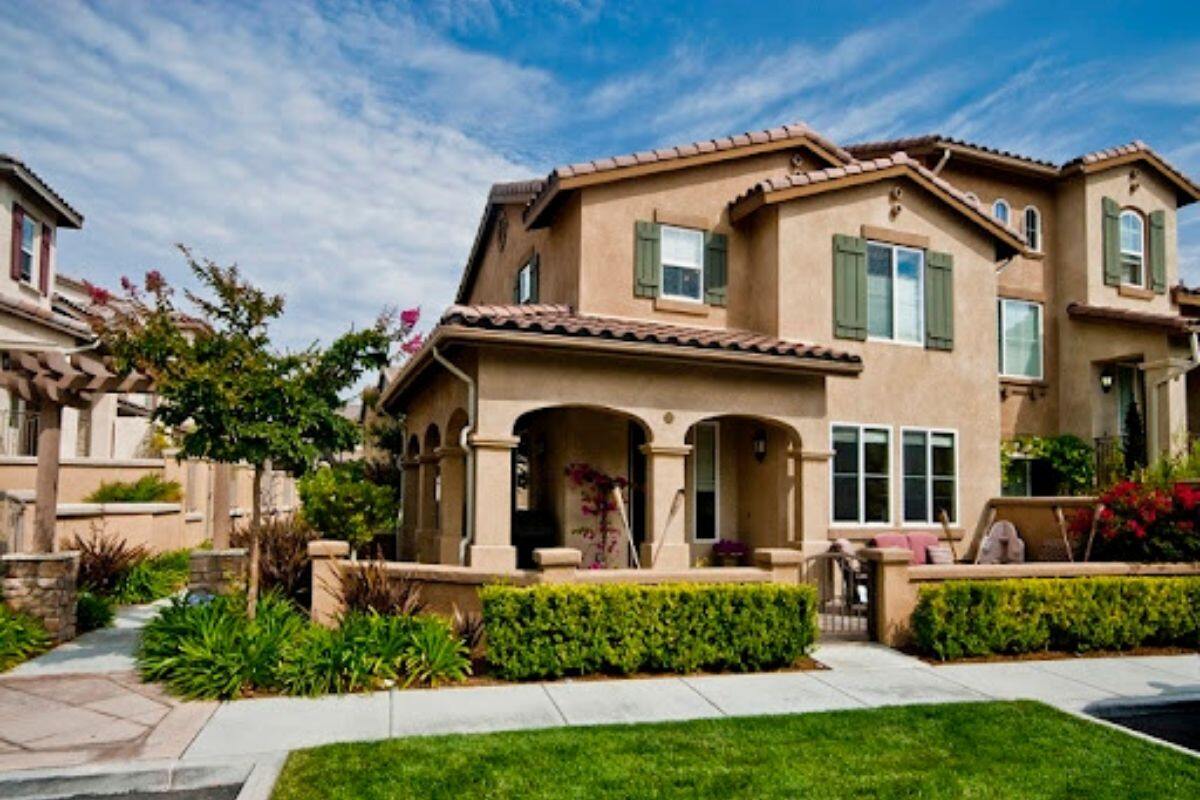 Contact us if you have specific questions about Poway › Click here!
Reason 2 - A Wonderful Community Awaits You
Niche.com has rated Poway as #7 in Best Suburbs to Live in San Diego Area. The city's overall grade is an A-, In the polling conducted among the residents, 67% of respondents said there is a good sense of community in Poway. Another 56% feel that a new resident should know that there is lots to do in Poway with kids. A deep sense of community pride is reflected in people's reviews of their hometown.
See the best Poway purchase home loans
"I love the camaraderie in Poway! Everyone really cares about the city here and genuinely wants to keep it a nice place. People are always really kind to each other and really do keep in touch with those they make connections with. I love the school districts here; they do a great job of educating children in a safe and fun learning environment. People are also very much accepted here and love to speak their mind."

"Overall, although small, Poway is a welcoming community full of fantastic people and hard-working citizens who come together to make an incredible community. I have only lived here for eight years, but in my short time, it has been easy to make friends and create strong relationships with the people living here. The strong culture and the diversity of interests allow Poway to become more than just a place I live in."

"My experience in Poway has been really great. It is a welcoming community with a lot of things to do within it and be involved as a volunteer and offers programs for kids within their community. Poway also has amazing schools and a great school district that listens to their people's suggestions when it comes to wanting change. People here are very nice, and there are grocery stores and parks, plaza, and more homes for people to come to live and quite a few job openings as well."
There is a feeling of people enjoying each other's company in this city. You can think of this as an example of down-home country types getting along and enjoying what they have in Poway.
Do you own a home now and want to see the best refinance loans? › Find out here!
Reason 3 - Loving the Great Outdoors
You would expect a city in a rural setting to have fantastic outdoor attractions, and Poway will not disappoint you at all. Potato Chip Rock might sound like nothing more than a local expression, but it is known all over cyberspace and is used for all kinds of photos. Of course, you must hike 8 miles up a mountain to get to it, but the pictures you take make that all worthwhile.
Ecology is especially important for many people, and the Blue Sky Ecological Reserve is a wilderness area for you to enjoy. Essentially, this is a large canyon with many hiking trails. You will find oak trees, chaparral, eucalyptus groves, and wildflowers along the way as you either walk the paths yourself or take advantage of guided tours.
Do you own a home now? Get a fast and free automated value instantly
If you still want to do some walking, Iron Mountain will challenge you. There is a trail that is 5 miles long that can be steep stepping, but there is a bench at the top, and you get a chance to look down on a panoramic view of San Diego. The Wildlife Research Institute is close by, and this is an educational highlight for visitors. You can learn a lot about the local wildlife and habitat and find out what is going on to keep animal species protected. Speaking of animals, something unique about Poway is the Oasis Camel Dairy. Yes, there are camels there who are milked daily, and if you want to purchase some products made from camel milk, this is the place to shop.
One final destination for you is the Goodan Ranch Sycamore Canyon Preserve. This large, protected area of approximately 2300 acres includes the 325-acre Goodan Ranch. You can see rolling hills covered in chaparral and coastal sage scrub. The preserve includes an outdoor amphitheater and the Gooden Ranch Center.
Get Pre-Approved in 60 Seconds...
(No Social Security Number Needed)
By proceeding, you consent to receive calls and texts at the number you provided, including marketing by auto-dialer, pre-recorded voicemail, and email, from this site's operators about real estate related matters, but not as a condition of purchase. You also agree to our Terms of Service, and to our Privacy Policy regarding the information relating to you. Message and data rates may apply. This consent applies even if you are on a corporate, state or national Do Not Call list. This site is protected by reCAPTCHA and the Google Privacy Policy and Terms of Service apply.
Reason 4 - Delicious Food and Refreshing Drinks
We must agree that Poway does not have the most exciting nightlife. However, it makes up for it in some exciting restaurants. The Poway Sushi lounge is a popular restaurant with some of the best Japanese food on the coast. Some specialty rolls are irresistible with all kinds of intriguing ingredients.
The Brigantine Seafood Restaurant is part of a California seafood chain, and it is one of the best places for surf and turf in the area. Sunday brunch is a must for the family. The oysters are out of this world, and the same goes for the fish tacos and marinated grilled swordfish.
San Diego is becoming the craft beer capital of the world with all the breweries that you can find in San Diego County. Poway's first craft brewery is the Lightning Brewery. It is a place where you can get German-style lagers and some artisanal options, including Elemental Pilsner, Black Lightning Porter, and Old Tempestuous Ale.
See the latest Poway homes, townhomes, and condos for sale
The trend towards craft beer does not mean that the old dependable, wine, is being ignored. Villa Capri Trattoria and Wine Bar is Italian down to the ingredients in its pizzas and plates of pasta. Special wine dinners are offered once a month, and you get a chance to taste selections from collaborating wineries that are close to Poway. Mission Cellars is new in the area, and it has produced handcrafted wines since 2018. You can indulge in various vintages when you are on the property at Mission Cellars that will include classes and wine tastings.
There is a final fun thing that you can do in Poway if you are tired of driving around. The Poway – Midland Railroad takes you back in time on antique railroad cars. Old Poway Park is where you will find it, and your kids have a chance to learn about the old days of steam engines and the equipment that made these giants of the rail operate so successfully.
See the latest Poway homes, townhomes, and condos for sale › Click here
Reason 5 - Unique Museums and Culture
Creation versus evolution is an argument that many people get into and is not always productive. However, you can get a balance between both at the Museum of Creation and Earth History. The scientific and medical evidence is displayed there, and you can decide what is more factual.
Do you own a home now and want to see the best refinance home loans?
Another museum is the Heritage Museum and Nelson House. This has the story of the past in Poway. You will be able to discover life in the early 1900s in this part of California. Finally, the PowPac Community Theatre is committed to providing high-quality entertainment for people who live in Poway and the guests. It is an award-winning venue, and all types of theatrical performances can be seen in this 71-seat theater.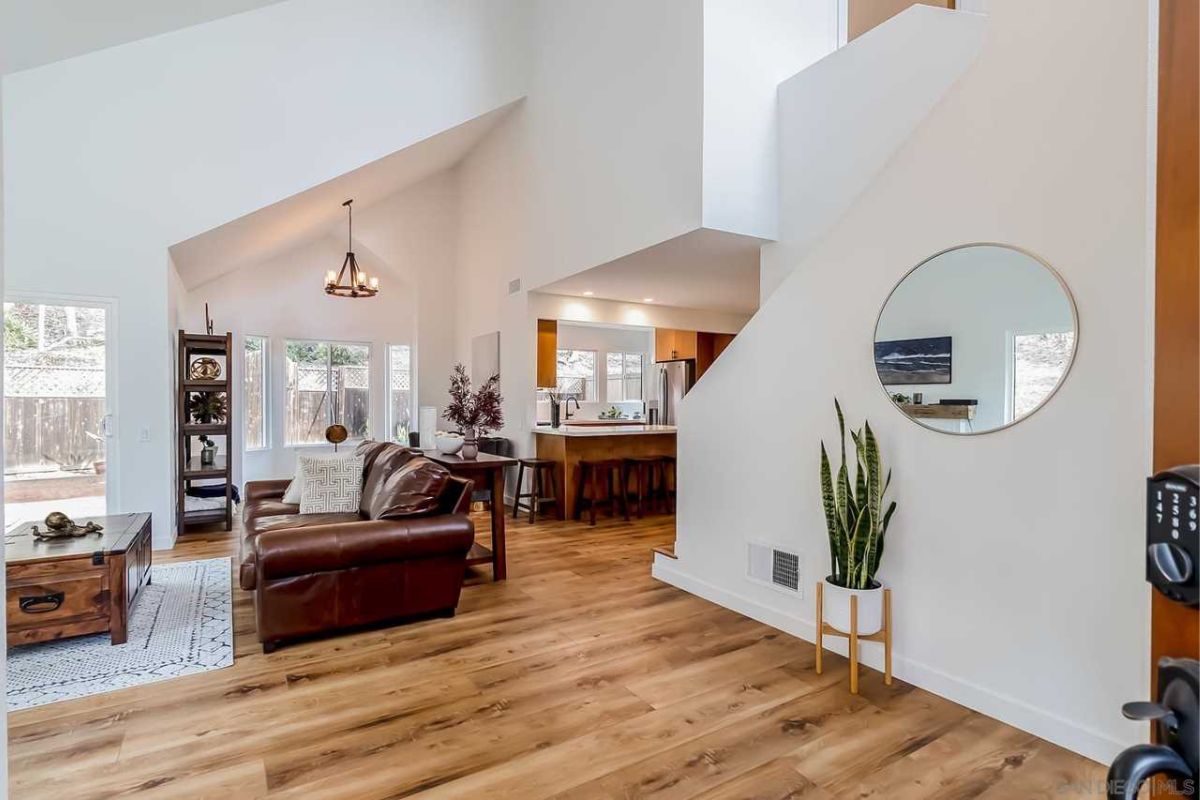 See the latest Poway homes for sale › See Now
Reason 6 - Employment Opportunities Are There
Poway is an upscale community, and the employment scene reflects that. There are some excellent opportunities for career advancement in this community, and here are some of the best companies where career advancement is either High or Very High.
Be Prepared to Move!
Poway rent is pretty reasonable, and the city's Median Rent is $1,627 per month. However, houses may put a strain on the family budget. The Median Sale Price in Poway is $935,000. The Median Days on the Market is 9 days. Some of the recently sold houses include a 3-bedroom, 2-bath house for $1,025,000 and a 4-bedroom, 2-bath home for $950,000. Redfin.com rates the Poway Housing Market as Very Competitive.
If you have your heart set on Poway as a place to live, you must be ready to move quickly. 9 days on the market is not much time, and the best homes can go pending within 6 days. It suggests that the best will go to those ready to buy.
Contact us if you have specific questions about Poway
It would be best if you resigned yourself to having a sizable mortgage. The price of Poway housing is not outrageous, but it is high. You will be looking at financing that will require steep mortgage payments. What type of mortgage should you use? FHA is the usual means of buying a house, but there are other mortgage products. You might qualify for a VA loan or an FDA mortgage loan; it all depends on where you will be setting down stakes. We point this out to you because you may be ignoring the best possible because you are not familiar with the mortgage market.
We are familiar with the market because we are certified mortgage loan originators.
This is in addition to being one of the best real estate agencies in San Diego County. We can source outstanding mortgage loans at excellent, highly affordable interest rates and monthly payments. We can save you thousands of dollars over the lifetime of your mortgage because of our unique expertise.
Many people do not understand that the sales price of a house is rarely a take it or leave it scenario. Sellers are willing to bargain a little bit over fees and required repair costs. Unfortunately, most first-time buyers do not understand that and accept the original sales price. We can change that situation.
Don't miss out! See the latest Poway homes right now
We negotiate fairly but firmly with the other side. We want to ensure that frivolous costs are not passed on to our clients. We understand the give-and-take of real estate, and we are ready to go back and forth to get the right price. This is another situation where we save our clients a lot of cash just by being the professionals we are.
There is no question that closing can be an emotional roller coaster if people are not prepared. There must be no surprises, such as a lien placed on the property by a third party. Good real estate agents will anticipate potential trouble and be ready for it. We make sure there is nothing wrong with the house or anything prohibiting a simple transaction. If there is, we notify the client immediately, who decides if they wish to move on. Please keep in mind that we would never pressure anybody to buy or sell a property.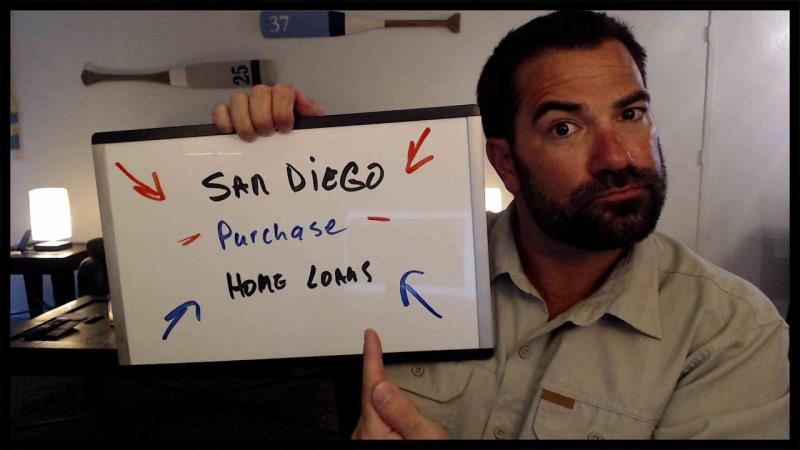 See the best Poway purchase home loans › See Now

That house you want to buy in Poway will probably be the largest financial transaction you are going to make. That is exciting, but it can be very nerve-racking for some people. You can rely on us to calm the troubled waters and make the entire house buying process easy and educational, all at the very same time.
If what we have said interest you, you can learn more about us by meeting with us. We will gladly arrange for a conference at a mutually convenient time. We want to answer your questions and show you how we will help you at a price you can certainly afford.
I would love to help assist you with your home purchase, home sale, or home loan - please feel free to give me a call, text, or use the form below.
Your Poway Insider,
Scott
Get Scott's Personal Help Below...
Where Do You Want To Go Next?
By clicking "Send" I/We agree by electronic signature as stated below: 1) To be contacted by telephone even if the telephone number appears on a State/National Do Not Call registry or any company's Do Not Contact lists. 2) To this website's Privacy Policy and Terms of Use.
See North County Inland Best Areas Below...
See Poway's Newest Listings Below...