5 Reasons Poway San Diego Is a Great Place to Live in 2021
Posted by Scott Taylor on Monday, July 12, 2021 at 7:13 PM
By Scott Taylor / July 12, 2021
Comment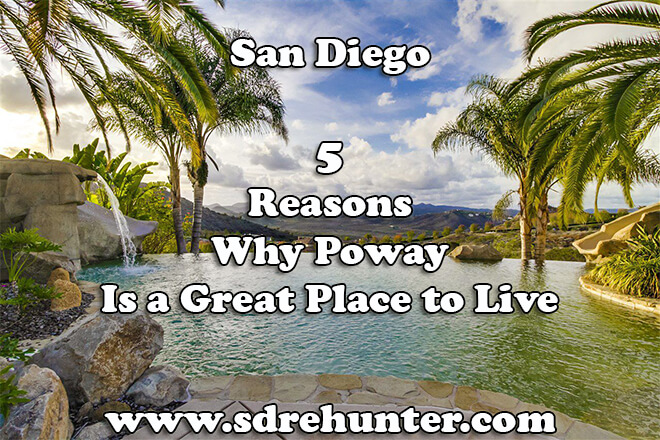 Poway has a rich history in being a rural community. Now as a city, Poway proudly calls themselves "the city in the country," with half of the city's 39 square miles devoted to preserving open space and the natural landscape. Poway is a bustling city with plenty of job opportunity, a solid public school system, and lots of outdoor space, all of which make this city a great place to not only live but also work, play, and raise a family.
Here's a quick rundown of our list:
Schools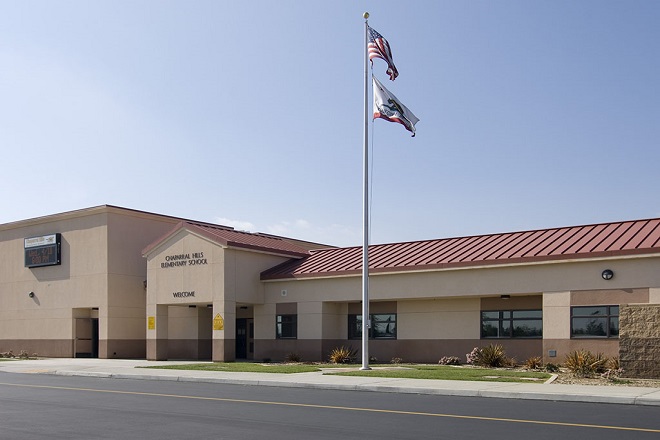 Poway is home to the third largest school district in the county, Poway Unified School District. The district strives to prepare students for college and career, with a variety of schools for all ages. There are 25 elementary schools within the unified school district, 6 middle schools, 5 high schools, and one adult school. Poway Unified School District serves over 35,000 students within 100 geographical miles. 
See the latest Poway real estate stats...
Jobs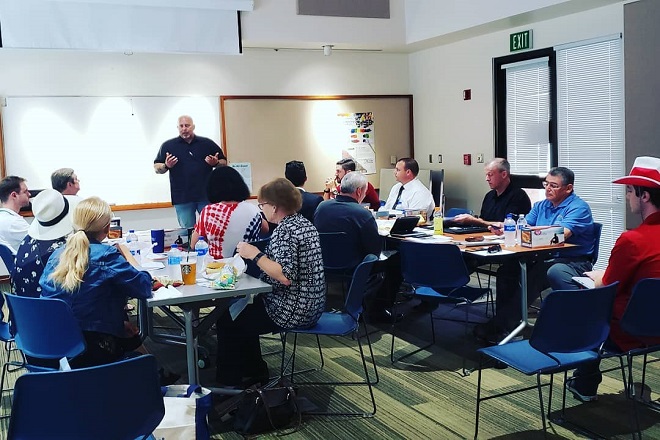 The Poway Chamber of Commerce provides a window into the businesses and job opportunities in Poway. They aim to help maintain and strengthen the business community in the area offering leadership, education, and advocacy for their members. The Poway Economic Development Department is also very active with the Chamber of Commerce to attract more local business for the area. 
Poway is home to Poway Business Park which spans 700 acres and operates most of the commercial space in the area. The business park is a space for corporate companies as well as local businesses and retail spaces, showcasing the variety of opportunity in the area. An additional space, Poway Business Center Development is current under construction to provide an office and corporate headquarters location. 
Read More: The Poway Area Guide
---
Blog Post Interrupt
Must Watch: The Best San Diego Home Purchase Loans...







Back to the Post
---

Real Estate and Neighborhoods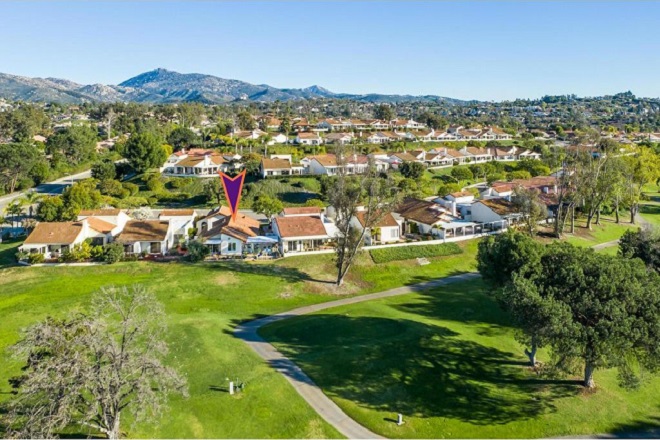 Poway is home to several thriving neighborhoods, most are development style with luxury names, homes, and amenities. Great options include Silver Saddle Ranch, a family centered neighborhood that is predominately ranch style homes and gives the traditional Poway lifestyle, and Green Valley which is full of character and offers upscale country living. For a luxury gated living experience try Glen Circle or Highlands Ranch. Collectively, Poway offers around 20 individual neighborhoods each with their own charm, all providing their twist on the urban country or "city in the country" motto. 
Search Now: See the latest homes, townhomes, and condos for sale in Poway
Outdoor Spaces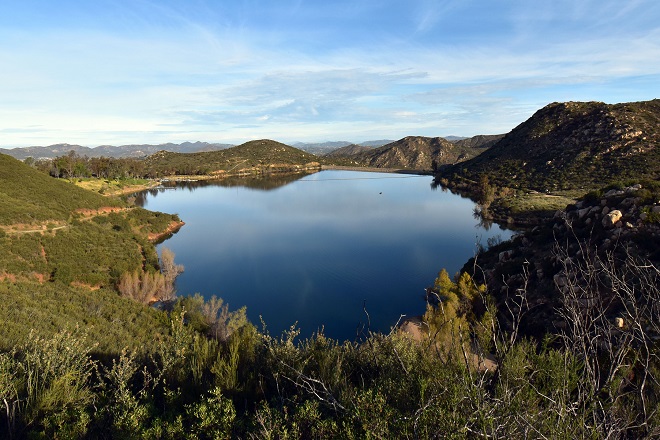 To unify and bond the variety of neighborhoods Poway has several prominent outdoor spaces, including hiking trails and natural attractions as well as community space. These opportunities give residents a chance to bond together and enjoy socializing as well as exploring their community. 
Lake Poway is a stocked, clear reservoir and is a popular fishing spot in the warmer months. Stocking happens every winter, primarily with rainbow trout, but it is a fishing destination for bass, catfish, and bluegill as well. Fishing restrictions are bass as catch and release from March to May and a 4 trout daily limit. The shoreline is easily accessible to the deep and clear water with no boat launch or kayak use allowed. Boats are available to rent including rowboats, paddle boats, sailboats, and motorboats. There is a concession stand for renting watercraft, and purchasing bait and tackle as well as snacks. The Lake Poway Recreation Area features all sorts of traditional park amenities.
Market Reports: Get the latest active, pending, price changes and solds for the last 3 years in Poway – be a pro without the expensive license 
A great hiking destination is Blue Sky Ecological Reserve. This 700 acre canyon is filled with local flora and fauna, which come to life each spring in a bloom of amazing color. The canyon is lined with oak trees which add height and dimension to the area. The trails are free to the public during daylight hours and has a full events calendar from guide led hikes to bird counts and plant tours. The reserve offers residents a place to explore nature and the countryside that Poway strives to maintain. The City of Poway has a variety of departments that manage and preserve this area including parks and recreation and fish and wildlife.
Poway Center for the Performing Arts connects the community to a variety of professional arts from play and concerts to individual appearances and community events. The location also works with the Poway Unified School District to provide a performance space and encourage students interested in the professional arts. The theatre is operated by the City of Poway and has a busy yearly calendar of events hosted at the location. From professional events requiring tickets to community and school related events, the theatre offers residents a creative place to experience the arts.
Kumeyaay-Ipai Interpretive Center is another unique place in Poway. This is a local Native American cultural and historical site where visitors can learn about the roots and origins of Poway. There are trails to explore, native gardens, and a replica house as well as artifacts, historical items, and photos. There is a limited tour schedule for the public as well as for schools, usually one day every other week. The City of Poway is working to preserve the land and educate residents on the cultural significance.
Poway Owner? Sell your home to our eager buyers – the thousands a month that read this article – just like you are right now
Community Spaces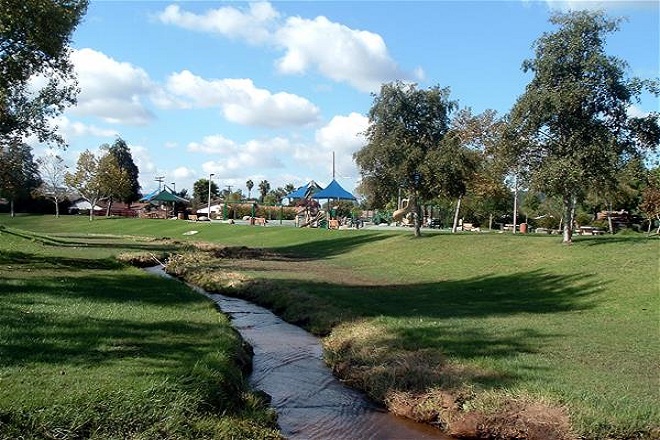 Two of the community's highlights beyond weekend trips and special events are the Poway Library and Poway Community Park. These places bring the residents and community together in their own events calendars, but also help integrate what Poway has to offer into daily life. 
The Poway Library is open daily and offers a bookstore as well, perfect for those looking to loan titles or own something new. Poway Community Park is right in the center of Poway and is one of the most active parks in the city's network. Popular amenities include the skate park, ball fields, Adventure Playground, and the Dog Park. There's also a Senior Center for adult focused activities.
The 5 housing trends in Poway you need to know now...
Poway is a great city to explore urban living and enjoy some country charm. There are amazing neighborhoods, plenty of job opportunities, and the community has a range of events and experiences. The large public school district can educate those of all ages and Poway stays connected to its roots with the lake, trails, and community parks. It's clear that Poway in San Diego County is a great place to live, work, and play.
What do you think?
Leave me a comment below – or, contact me here. 
Your Poway Insider, 
Scott
Where Do You Want To Go Next?
By clicking "Send" I/We agree by electronic signature as stated below: 1) To be contacted by telephone even if the telephone number appears on a State/National Do Not Call registry or any company's Do Not Contact lists. 2) To this website's Privacy Policy and Terms of Use.
See Poway's Newest Listings Below...
Get Scott's Personal Help Below...