5 Reasons Point Loma San Diego is a Great Place to Live in 2022
Posted by Scott Taylor on Wednesday, January 26, 2022 at 7:13 PM
By Scott Taylor / January 26, 2022
Comment
Those moving to the San Diego area, yearning to find an well-established neighborhood with all the natural beauty the city has to offer, won't want to leave Point Loma off their house hunting list.
Point Loma is the peninsula bordered on the west by the mighty Pacific Ocean, which continues to sculpt dramatic sandstone cliffs — one of the few places in California where it's possible to find dinosaur fossils — and on the east by Old Town and San Diego Bay, where beautiful homes follow the slopes down to the bay waters. To the north, the San Diego River has created wetlands areas, many of which have been filled through the years, but evidence of which can be seen in nature preserves like Famosa Slough.
Before European settlement, the peninsula that became Point Loma lacked any established communities due to a lack of fresh water. Today, it hosts not only the kind of community house hunters crave, but also Point Loma Nazarene University, two military bases, a national cemetery, a national monument, and plenty of natural areas for residents to enjoy.
If that isn't enough to tempt you into checking out the real estate of Point Loma, here are five more reasons to explore your options.
Here's a quick rundown of our list:
Reason 1 - An Area Full of Unique San Diego History.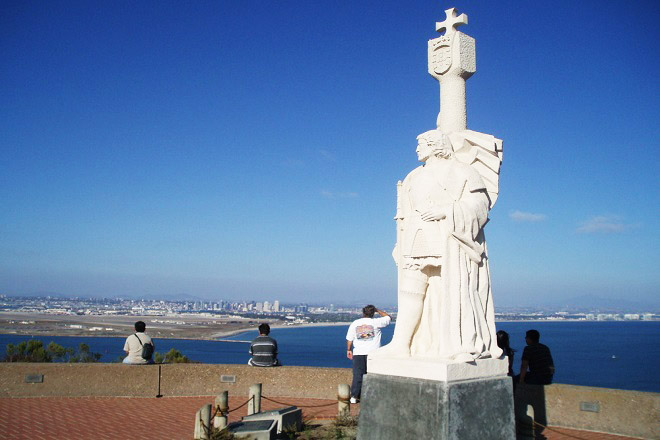 While Old Town has plenty of reason to claim itself as the heart of San Diego, it was actually Point Loma where the first European explorers of California landed. In fact, one of the annual events residents enjoy is the Cabrillo Festival, a celebration of Juan Rodriguez Cabrillo's landing in 1542. Cabrillo National Monument is also now a federal historic park on Point Loma's tip.
The US government early on recognized the military significance of Point Loma. Fort Rosecrans was established by the Army in 1852, the Navy Coaling Station in 1901, and the Marine Corps Recruit Depot also called it home by 1921. During the Second World War, the southern portion was closed to civilians.
Thanks to the position of the peninsula, it was the perfect spot for Charles Lindbergh to take the Spirit of St. Louis for a test flight on April 28, 1927, the plane being manufactured by a local company.
On a more unusual note, it was also during the 1920's Point Loma got a facelift of sorts, thanks to the efforts of the Theosophical Society, which built its headquarters where Point Loma Nazarene University currently sits. They imported trees and seeds from around the world to their eccentric community, which not only created what's today known as the Wooded Area, but also spawned the artistic tradition on the Peninsula.
See the latest Point Loma homes, townhomes, and condos for sale… Search Now ›
Reason 2 - Well-Established Sense of Community Within One of San Diego's Tourist Hotspots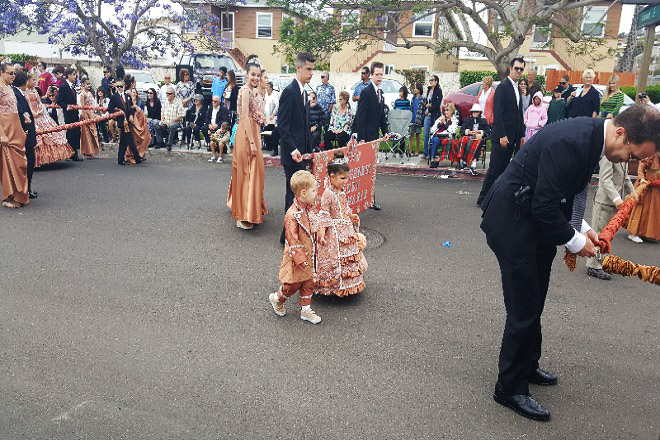 Thanks to its unique geography, visitors arrive at Point Loma by land, by air, and by sea, and the amenities don't disappoint.
Craft breweries, wineries, and eateries of all kind cater to both the local community and those who come to enjoy the many sights in the area.
The fishing and yacht industries are a vital part of the local economy. A community of Portuguese descendants has long called the area home thanks to their acumen as fishing folk, and the entire area comes out to celebrate the annual Festa do Espirito Santo celebration, San Diego's oldest ethnic festival.
It's easy to see the sense of community in Point Loma around the holidays. It's well-known for its Christmas decorations, including a Parade of Lights, where decorated boats cruise the bay. Neighborhoods also organize extensive luminaria displays, and the St. Nicholas Home Tour has become a cherished tradition.
Point Loma also has a number of active community organizations, from the improvement-minded Point Loma Association to a number or service organizations including the Rotary and Kiwanis among others.
Get Pre-Approved in 60 Seconds...
(No Social Security Number Needed)
By proceeding, you consent to receive calls and texts at the number you provided, including marketing by auto-dialer, pre-recorded voicemail, and email, from this site's operators about real estate related matters, but not as a condition of purchase. You also agree to our Terms of Service, and to our Privacy Policy regarding the information relating to you. Message and data rates may apply. This consent applies even if you are on a corporate, state or national Do Not Call list. This site is protected by reCAPTCHA and the Google Privacy Policy and Terms of Service apply.
Reason 3 - A Great Place to Raise a Family.
From educational opportunities to recreational ones, Point Loma doesn't disappoint any age group, and it shows in the fairly even numbers in age groups from young to old.
The local public schools are part of the San Diego Unified School District, and all enjoy high-rankings. There are also a number of public charters schools and private institutions from which families can choose. A branch of the San Diego Community College District is also located in Point Loma, as is the aforementioned Point Loma Nazarene University on the former grounds of the Theosophical Society's "Lomaland."
In 2003, The James Edgar and Jean Jessop Hervey Public Library opened, featuring 25,000-square-feet of community space and the largest children's library in the San Diego system. Families enjoy arts and crafts classes, as well as story times and after school movies.
The Cabrillo Recreation Center offers sports teams, dance classes, art classes, camps, and plenty of other activities to keep the kids busy when they're not at the neighborhood parks or enjoying the beaches.
Speaking of the great outdoors, though…
See the latest Point Loma active, pending, and sold homes for sale like a Pro – without the expensive license… See Now ›
Reason 4 - Surf, Sunshine, Boating and so Much More to Enjoy Outside.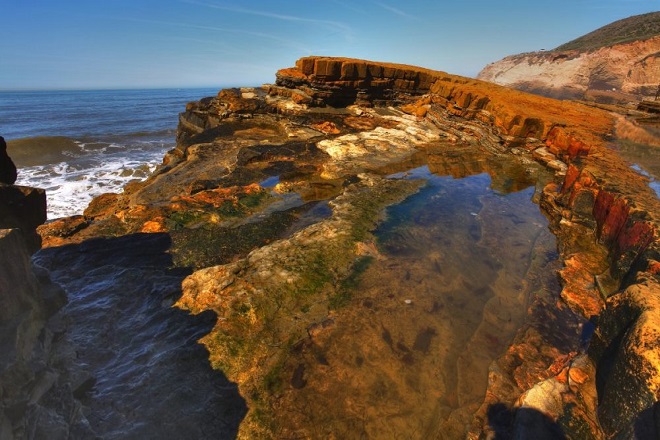 The combination of oceanfront and bayfront property, in addition to the wetlands that remain from the San Diego River's meeting with the Pacific means there isn't much water-related activity you can't enjoy in Point Loma.
One unique aspect of the peninsula's beach scene is the Point Loma Tide Pools, where visitors can explore the incredible amount of wildlife living within the nooks and crannies of the southern end of Cabrillo.
Locals also enjoy catching a sunset or taking a yoga class at Sunset Cliffs Natural Park, on the western edge of Point Loma. It also isn't rare to spot a gray whale from the cliffs.
Aside from attractions such as these, most residents of Point Loma enjoy the ease with which they can walk or bike through their community. Of course, if you're lucky enough to score one of the bay front houses in La Playa with a dock, you can add boat to your transportation options as well.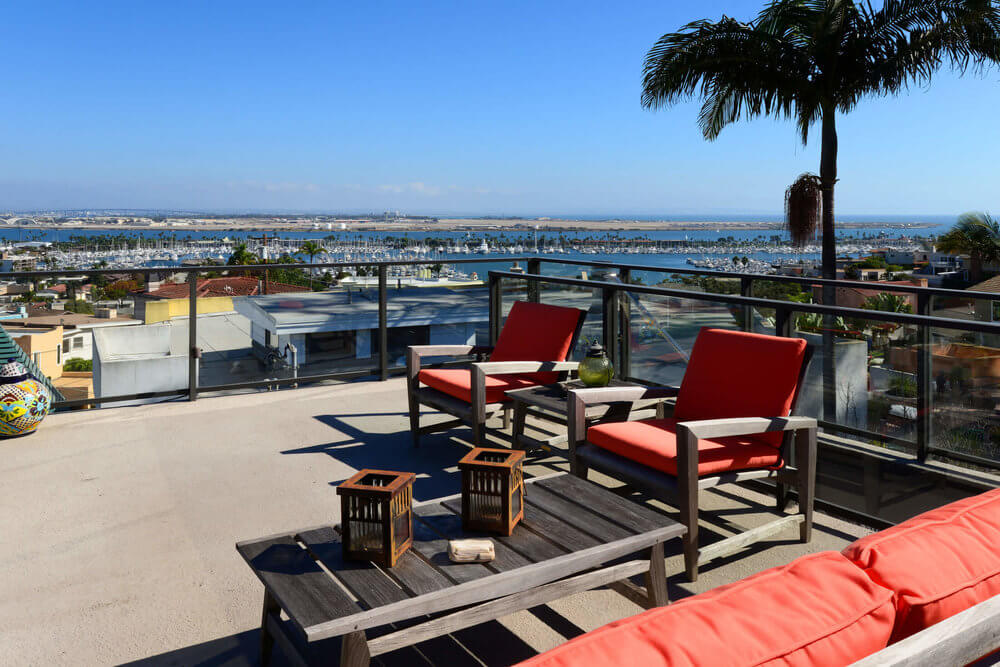 See the latest Point Loma housing market statistics dating back from January 2004 until the end of last month… See Now ›
Reason 5 - A Highly-Valued Competitive Market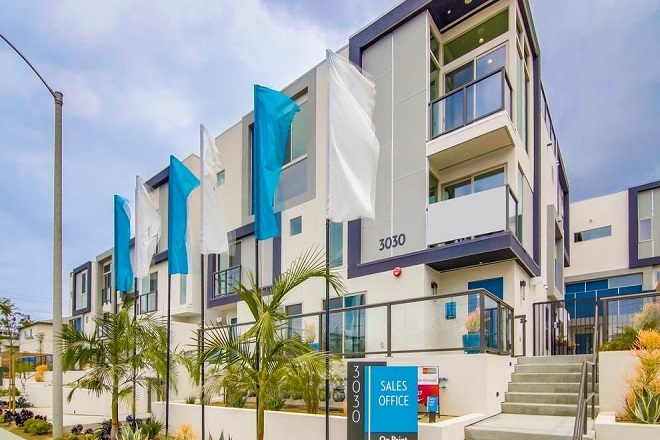 It's difficult to get an overall picture of the Point Loma market, considering most resources divide it into separate neighborhoods. While the average selling price for a home in the Midway district over the last month has been $495K, neighborhoods such as Liberty Station and Roseville/Fleet Ridge average about $1 million, while a home in La Playa and Wooded Area run well over the million-dollar mark.
Most homes sell for just under list price, and hot homes go pending in as few as six days, according to Redfin.
If you have questions or would like to find out more about the Point Loma real estate market, please contact me, and I'll be able to help.
☎ I would love to help assist you with your home purchase, home sale, or home loan - please feel free to give me a call, text, or use the form below.
Your Point Loma Insider,
Scott
Get Scott's Personal Help Below...
Where Do You Want To Go Next?
By clicking "Send" I/We agree by electronic signature as stated below: 1) To be contacted by telephone even if the telephone number appears on a State/National Do Not Call registry or any company's Do Not Contact lists. 2) To this website's Privacy Policy and Terms of Use.
See Point Loma's Newest Listings Below...