5 Reasons Paradise Hills San Diego Is a Great Place to Live in 2021
Posted by Scott Taylor on Monday, July 12, 2021 at 7:47 PM
By Scott Taylor / July 12, 2021
Comment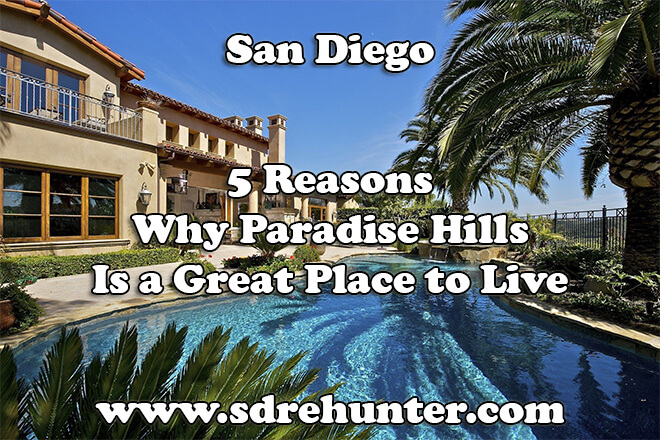 As we continue our tour through the neighborhoods in and around San Diego, the Paradise Hills neighborhood in the outlying southeast part of the city offers potential homeowners a unique blend of modest, single-family homes in a community with a strong sense of identity and an eye toward the future.
Here are five reasons why Paradise Hills could be just the retreat you've been seeking.
Here's a quick rundown of our list:
Reason 1 - Very Ethnically Diverse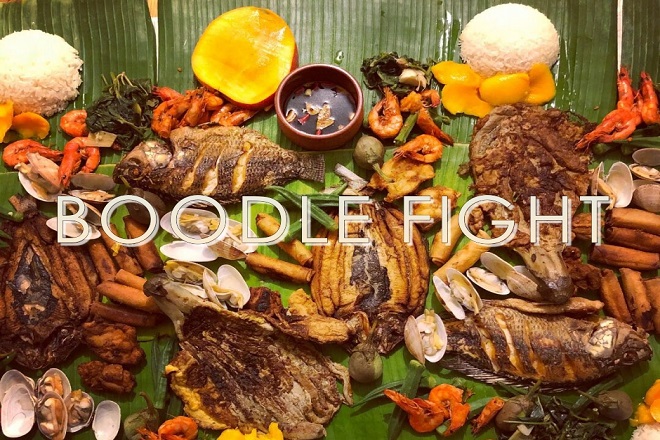 According to Wikipedia, the ethnic makeup of Paradise Hills and the surrounding area is certainly rich with variety.
Almost 40% of residents claim Hispanic heritage, with an additional third being of Asian/Pacific Islander descent. From the Vietnam era through the 1990's, many people of Asian — and particularly Filipino — descent joined the US Navy and settled in the Paradise Hills area, which explains the phenomenal culinary tradition blossoming in the neighborhood and spreading throughout the country.
How to buy a San Diego house site unseen...
You can get a literal taste of this history at a local Boodle Fight. At these events, two local chefs match talents during what's been called "a fully immersive food experience," which includes music, art, and excellent food eaten in traditional Filipino style.
Since much of southeast San Diego was settled by residents who were restricted from living in other parts of the city, conflicts between various groups in an area that's historically experienced poverty have all too often come to define the neighborhood. Many residents, though, describe Paradise Hills as a relatively sleepy community so long as one stays aware of the risks.
See the latest Paradise Hills homes, townhomes, and condos for sale here…
Reason 2 - Strong Sense of Community Pride
Paradise Hills may receive the least amount of funding for improvements by the City of San Diego itself, but that doesn't mean its residents aren't determined to make their corner of the world shine.
This can best be seen in the creation of The Project Reo Collective. Local residents got together to start a coffee shop and safe space for community members to come together to collaborate on ways to revitalize the neighborhood or simply meet their neighbors and chat over a cup of coffee.
The Project Reo Collective has been responsible for mural projects, community cleanups, holiday events, as well as being advocates for community improvements in front of the San Diego City Council for amenities such as better sidewalks, more lighting, and brush cleanup.
Made in Paradise Hills is another local organization, which promotes the accomplishments of Paradise Hills residents.
Paradise Hills Homeowners: We have qualified buyers desperately seeking to buy immediately and pay top dollar…
---
Blog Post Interrupt
Is the 2021 San Diego Housing Market Like it Was in 2007?


Back to the Post
---
Reason 3 - Beautiful Views of The Surrounding Area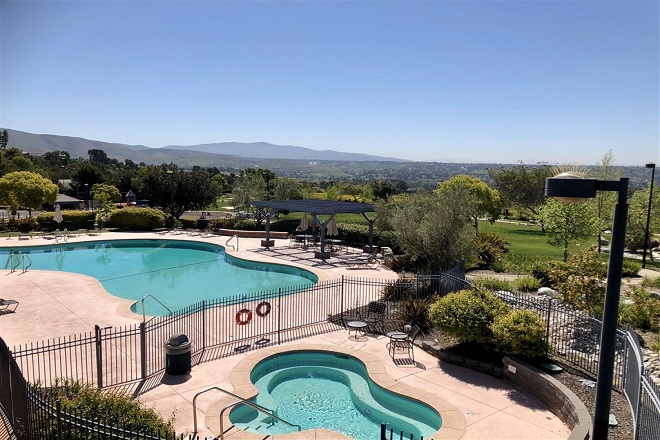 Like so much of San Diego, Paradise Hills has plenty of its own views to brag about that homeowners can enjoy from their own living room.
Its topography consists of hills and canyons, always picturesque. From different points throughout the neighborhood, San Diego Bay, the City of Coronado, downtown, and the Pacific Ocean can be observed in all their glory.
Be an expert on Paradise Hills real estate – see all active, pending, and sold listings within the last 3 years now…
Reason 4 - Many Single-Family Homes Available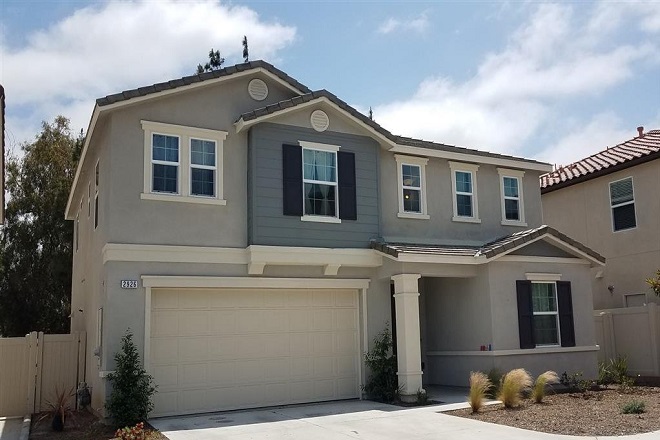 Another plus for potential homeowners is the number of single-family homes in this area. Most are 1950's-style ranches, perfect for a family starter home. New construction in the area includes a number of two-story residences with 4-5 bedrooms for those looking for more space, though. On the other end, condos and townhouse are also currently on the market.
5 Must Know San Diego cash buyer hacks...
70% of residents are homeowners, who have an investment in seeing improvements over time.
According to Redfin, the median home price is currently $545,000. Trulia noted an 8% increase in median sales prices over the last year, so the time to get in the market is now for buyers looking for a diverse neighborhood with an eye on the future.
It should be noted that most of the community is car dependent. Shopping districts are small and spread throughout the neighborhood, and while transit is available, a car is likely a must.
If you are a first time home buyer, move up buyer – or, need money for your down payment and/or closing costs – Paradise Hills has many different options to choose from here…
Reason 5 - Family and Community-Oriented Area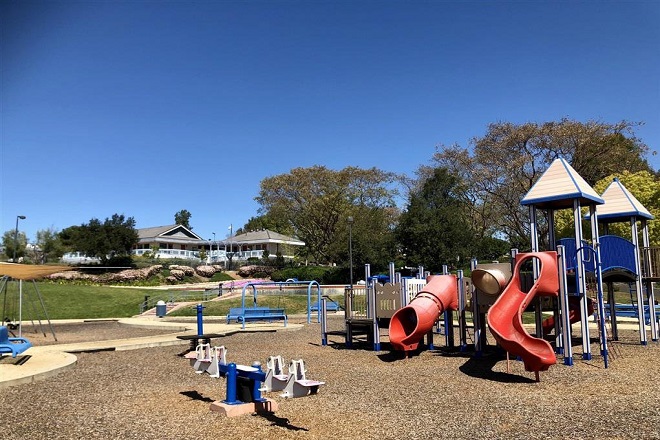 Approximately half the households in Paradise Hills include children, and there are a number of community resources catering to families in the neighborhood.
Though small, the Paradise Hills library branch offers local residents story times, meditation classes, computer courses, and arts and crafts activities, as well as an outdoor patio for events.
Paradise Hills is also home to the Charles L. Lewis III Memorial Skate Park, the Paradise Hills Recreation Center, and Penn Athletic Field. Adults and children alike can take advantage of the swimming lessons, dance programs, athletic teams, and a number of other programs offered throughout the year at these facilities.
Local residents can also come out to enjoy the Paradise Hills Night Market, a new event that seeks to highlight the talents of resident musicians and artists, as well as taste the amazing food this diverse neighborhood offers.
Convinced Paradise Hills is for you? Apply online in 20 minutes or less, from anywhere, and find out how much you qualify for, to start searching in Paradise Hills right now…
If you have questions or would like to find out more about the Paradise Hills real estate market, please contact me, and I'll be able to help.
Leave me a comment below – or, contact me here.
Your Paradise Hills Insider,
Scott
Where Do You Want To Go Next?
By clicking "Send" I/We agree by electronic signature as stated below: 1) To be contacted by telephone even if the telephone number appears on a State/National Do Not Call registry or any company's Do Not Contact lists. 2) To this website's Privacy Policy and Terms of Use.
See Paradise Hills' Newest Listings Below...
Paradise Hills Subdivisions
Get Scott's Personal Help Below...