5 Reasons Ocean Beach San Diego is a Great Place to Live in 2022
Posted by Scott Taylor on Tuesday, November 2, 2021 at 11:00 PM
By Scott Taylor / November 2, 2021
Comment
When most people think of living the California lifestyle, it's a community like Ocean Beach that pops to mind.
For those looking to live the dream and escape the cookie-cutter suburbs, this neighborhood offers an opportunity envied the world over.
Discover what makes Ocean Beach so special, even within the great city of San Diego.
Here's a quick rundown of our list:
Reason 1 - The Beach Lifestyle that Made California Famous.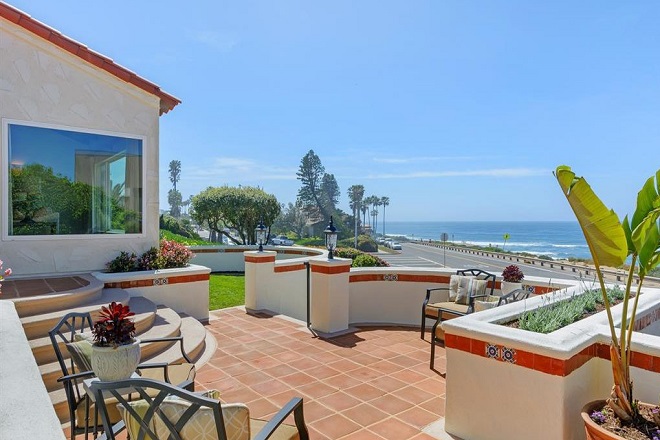 The name says it all.
At the end of Interstate 8, nestled against the Pacific Ocean at the estuary of the San Diego River lies the neighborhood of Ocean Beach, home to the longest concrete pier on the West Coast and plenty of beachfront for fun.
It's believed the first surfing took place their way back in 1916, though some sources believe it might have been even earlier than that. By 1966, Ocean Beach was hosting the World Surfing Championship, and the tradition is still going strong today, with room for both newbies and old-hands.
Back in the 60's, it was known as the Haight-Ashbury of San Diego, when its bungalows were full of college students, sailors, and middle-class families.
Today, remnants of its past can still be found in the nautical atmosphere and independent businesses around the neighborhood.
See the latest Ocean Beach homes, townhomes, and condos for sale… Search Now ›
Reason 2 - Year-Round Events for Family Fun.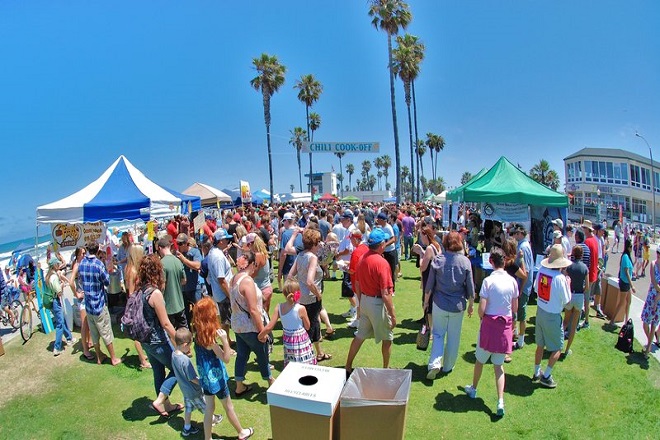 You'll never be at a loss for things to do in Ocean Beach, particularly when it comes to opportunities to get involved and family-fun activities.
The Ocean Beach Town Council, Ocean Beach Mainstream Association, the Kiwanis Club, and the Ocean Beach Historical Society perform various functions to maintain a special sense of community in what could otherwise become a place overwhelmed by tourism.
There are plenty of opportunities to get out and meet your neighbors, either at the weekly farmers' market or one of the big festivals celebrated throughout the year. For example, the Ocean Beach Street Fair & Chili Cook-off is celebrating its 39th anniversary this year, complete with artists, performances, great food, and volunteers from the Ocean Beach area.
Kids will love the Kite Festival and Christmas Parade, not to mention the Canine Carnival.
Other events include a jazz festival, Oktoberfest celebration, restaurant walk, and so much more.
Get Pre-Approved in 60 Seconds...
(No Social Security Number Needed)
By proceeding, you consent to receive calls and texts at the number you provided, including marketing by auto-dialer, pre-recorded voicemail, and email, from this site's operators about real estate related matters, but not as a condition of purchase. You also agree to our Terms of Service, and to our Privacy Policy regarding the information relating to you. Message and data rates may apply. This consent applies even if you are on a corporate, state or national Do Not Call list. This site is protected by reCAPTCHA and the Google Privacy Policy and Terms of Service apply.
Reason 3 - A Truly Unique, Independent Business Community.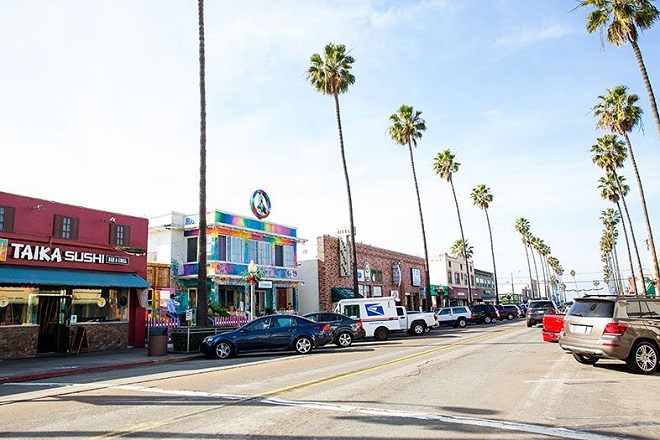 Ocean Beach has worked hard to maintain its independent identify by resisting the allure of large resorts or chain businesses.
The area that was once full of Mom & Pop stores in the 1930's is now known as the Ocean Beach Antique District.
No worries you won't find everything you'll need within walking distance, though. There are plenty of small retail shops, restaurants, coffee shops, tattoo parlors, bike & surf shops, a vegetarian co-op, public library, and more for "OBceans" or "OBecians" to patronize.
For a taste of history, the Strand Theatre is still standing today, granted an historic designation in 2002. Opened in 1925, the single-screen movie house is known as one of the first theaters in the country to regularly show Rocky Horror Picture Show, though it ceased operations as a theater in 1998. Today, it hosts a retail store.
See the latest Ocean Beach active, pending, and sold homes for sale like a Pro – without the expensive license… See Now ›
Reason 4 - Excellent for Lovers of The Outdoors.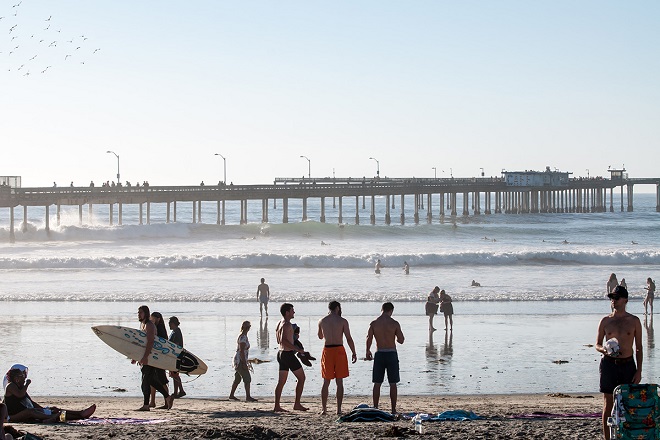 Ocean Beach is a paradise for outdoor lovers, particularly if they also have an affection for dogs.
We've mentioned the surfing scene, but that's far from all there is to do in the neighborhood.
Of course, strolling the beach is always an option. Newport Avenue Beach is popular with those looking to surf, swim, take photographs, or just have a picnic in a beautiful spot. Showers are available where you can wash off the sand before strolling into a restaurant or bar to grab a bite after a tough day relaxing.
When the tide is low, you can always explore the tidal pools revealed under the pier to find a few small wonders in the rocks.
Dog Beach is the place for dog lovers to head for some leash-free fun in the surf. As one of the first dog beaches in the world, today, the Dog Beach committee seeks to preserve this special slice of canine paradise for decades to come.
If skating's your passion, Robb Field Skate Park is known as one of the best of its kind in Southern California. Bring your boards, roller-skates, or rollerblades out to enjoy the 40,000-square-feet of concrete courses.
While you're out enjoying yourself, keep an eye out for the community of wild parrots that have taken up residence in the area. No one is sure exactly how they ended up in California, but the two leading theories are that they were first brought as pets and escaped or they moved up from northern Mexico when deforestation displaced them. Either way, today, they call areas like Ocean Beach home.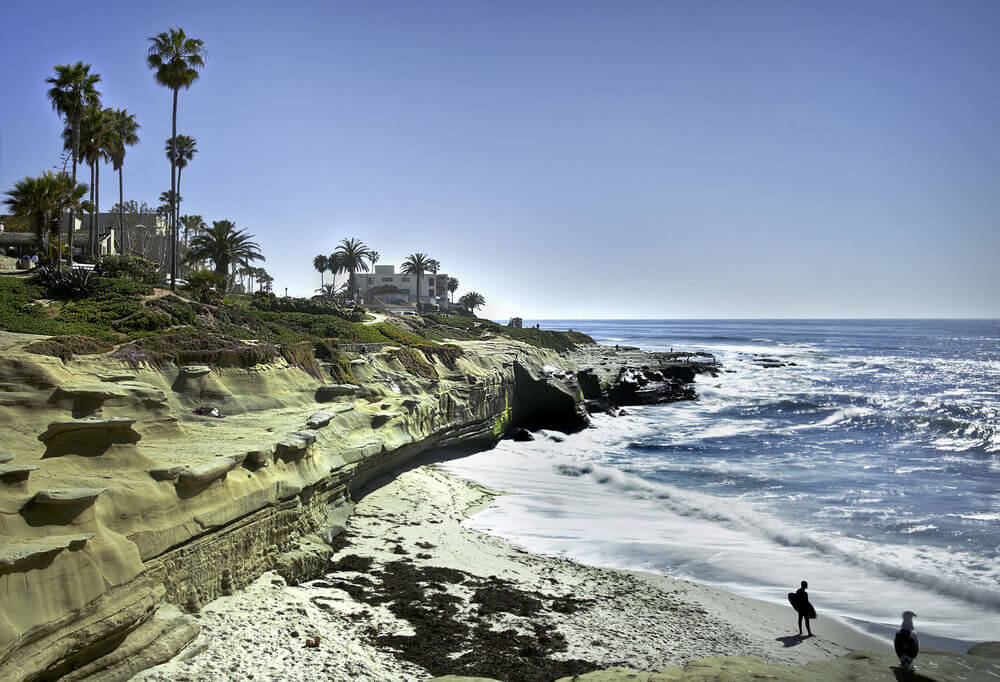 See the latest Ocean Beach housing market statistics dating back from January 2004 until the end of last month… See Now ›
Reason 5 - Conveniently Located with a Variety of Homes.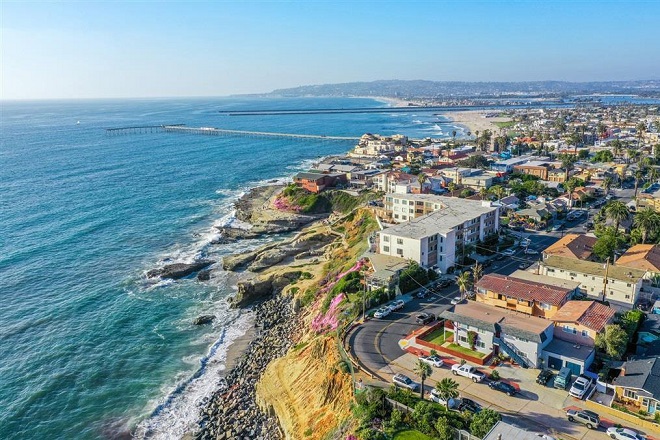 Being located at the end of Interstate 8 means commuters only have an average ride of between 15 and 30 minutes, according to NeighborhoodScout. For those who like to get a workout on the way to the office, you'd be in good company; Ocean Beach has more bike commuters than 99.3% of all the neighborhoods in the U.S.
The median home value according to niche.com is $716,506. There are a number of smaller single-family homes with 1-2 bedrooms, but also options with 3-4 bedrooms. It also has an unusually high number of studio-sized or otherwise small dwellings. Condos, townhouses, and multi-family buildings round out the housing possibilities.
If you're interested in finding out more about buying in Ocean Beach, please contact me, and I'll be able to help.
Your Ocean Beach Insider,
Scott
Get Scott's Personal Help Below...
Where Do You Want To Go Next?
By clicking "Send" I/We agree by electronic signature as stated below: 1) To be contacted by telephone even if the telephone number appears on a State/National Do Not Call registry or any company's Do Not Contact lists. 2) To this website's Privacy Policy and Terms of Use.
See Ocean Beach's Newest Listings Below...