5 Reasons North Park San Diego is a Great Place to Live in 2021
Posted by Scott Taylor on Tuesday, April 20, 2021 at 7:03 PM
By Scott Taylor / April 20, 2021
Comment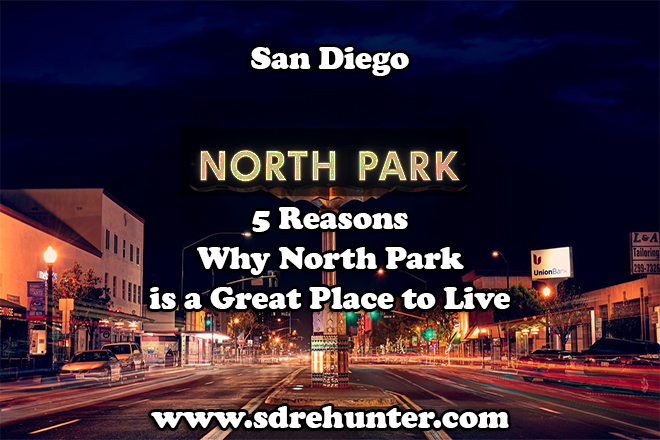 Are you looking to buy in one of the hottest Millennial neighborhoods in the country, an area that's been on the upswing for the last decade?
Then, you can't go wrong with North Park.
In this article, I'll explain what makes North Park so special, and why Forbes named it one of the country's hippest locales.
Here's a quick rundown of our list:
Reason 1 - An Established Neighborhood Invested in Its Future.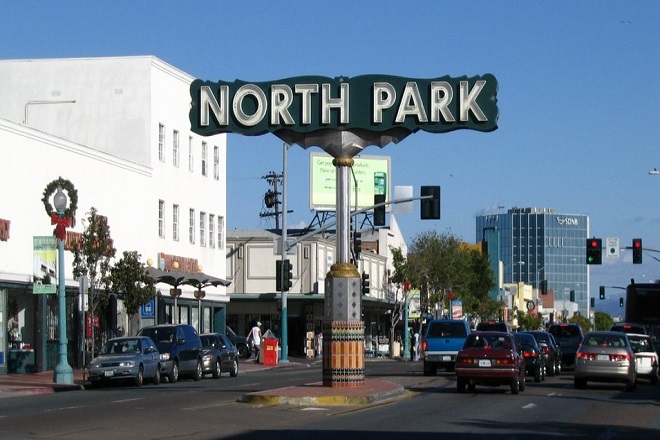 There's no mistaking where you are when approaching North Park at the intersection of 30th Street and University Avenue, thanks to its signature signage.
Over the last decade, North Park experienced a renaissance, building on its reputation as an ethnically and economically diverse area to become a place vibrating with energy. It both seeks to preserve the gems of the past, while retaining its reputation as a place to be.
See the 5 most asked questions I get...
The land itself was bought by James Monroe Hartley in the late 1800s to establish a lemon grove, but a lack of easily-accessible water eventually soured him on the idea. As San Diego grew, Hartley began to refer to the property as "Hartley's North Park," and the name stuck. North Park's first "high-rise" commercial building still stands, built by Hartley's son in 1912, now known as the Western Dental building.
The North Park Historical Society offers walking tours of the neighborhood and leads efforts to save local gems that give the neighborhood its distinct character. They also help homeowners of properties with notable history and character determine whether not they qualify for an historic designation among other things.
The all-volunteer North Park Community Association, established in 1984, has long worked to maintain that community feel in the midst of the city. They offer free music concerts in Bird Park, a list of community and business resources, and an excellent way to get involved with goings-on in the neighborhood.
See the latest North Park homes, townhomes, and condos for sale here…
Reason 2 - A Variety of Housing Available for Those Looking to Buy.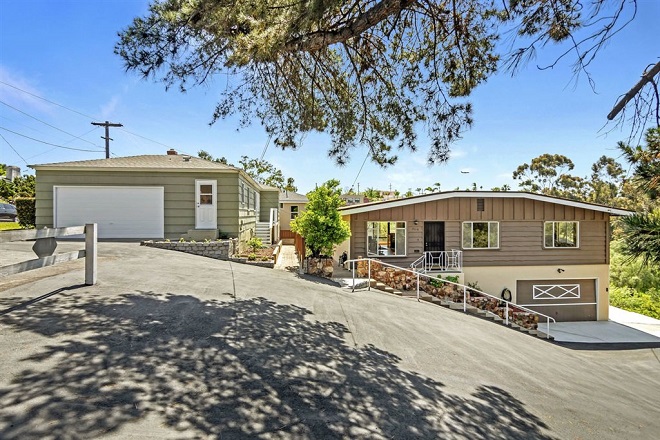 While North Park does have its historic areas, it also offers a variety of real estate options for those looking to buy.
According to niche.com, the median home values $496,080 and predicted to increase. Redfin says asking prices for homes rose 11.8% in the last year.
See North Park's latest real estate stats...
The neighborhood has an urban feel, offering buyers a choice between single-family homes, condos, townhouses, and multifamily units.
Unlike many areas in San Diego, the market hasn't tightened in terms of properties for sale, according to Trulia, offering buyers a bit of breathing room. Potential homeowners should note properties stay on the market for an average of thirty-nine days.
Trulia also noted that, while it has a reputation for being a hipster paradise, it's generally considered safe enough for children to play and has a number of highly-rated public and private schools in the neighborhood.
North Park Homeowners: We have qualified buyers desperately seeking to buy immediately and pay top dollar…
---
Blog Post Interrupt
The 5 San Diego Real Estate Questions I Get Asked the Most...


Back to the Post
---
Reason 3 - An Area Bursting with Creative Energy.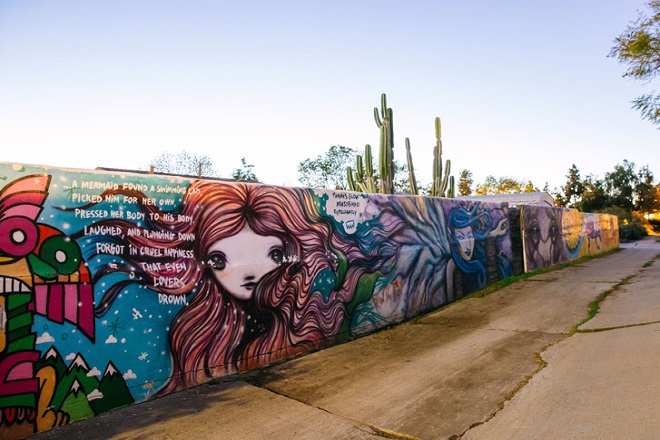 In keeping with the classic vibe, the Observatory North Park, former home of Lyric Opera San Diego, was renovated in 2005, and now hosts concerts.
Is the North Park housing market of 2021 like 2007?
It's also a prime spot for wandering art galleries. The Ray Street Arts District hosts Ray at Night, the largest and longest running art walk in San Diego, every second Saturday night of the month.
Festival lovers also have a number of events to fill their calendars. The 22nd Annual Festival of the Arts is already scheduled for May 2021. The event features plenty of delicious food, live performances, arts and crafts, plus the chance to see artists at work. The Taste of North Park rolls around in October, featuring over forty restaurants and sixteen beers for the sipping.
Be an expert on North Park real estate – see all active, pending, and sold listings within the last 3 years now…
Reason 4 - Never a Shortage of Places to be or Things To Do.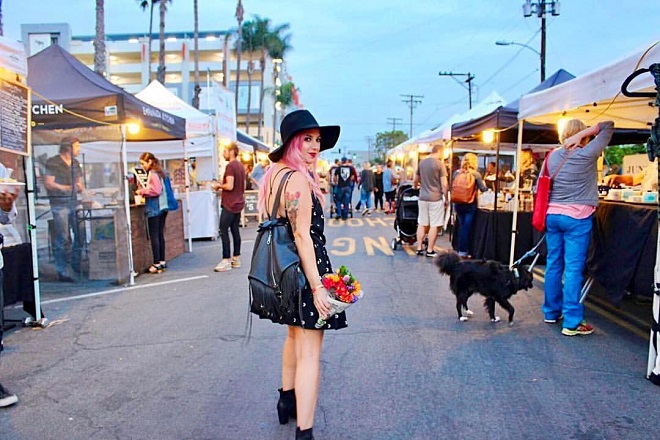 Whether you love craft beer, craft cocktails, or prefer to stick to the coffee scene, North Park offers a plethora of options.
How to buy a North Park home site unseen...
The intersection of 30th Street and University Avenue has been dubbed "the best beer neighborhood in the nation." In this case, though, you don't have to be buzzed to enjoy the area.
Cafes, salons, boutiques, and coffee shops can be found throughout North Park.
For foodies, the North Park Farmer's Market is a must, ranked as one of the best farmer's markets in the U.S. Every Thursday, year-round, shoppers can explore ninety tents full of goodies from 3:30 PM - 7:00 PM. Experience dishes from around the world or watch chef's at work. It's almost guaranteed you'll never cook the same thing twice if you take full advantage of this part of the North Park lifestyle.
If you are a first time home buyer, move up buyer – or, need money for your down payment and/or closing costs – North Park has many different options to choose from here…
Reason 5 - Highway Accessible, yet Very Walkable with Excellent Access to Public Transportation.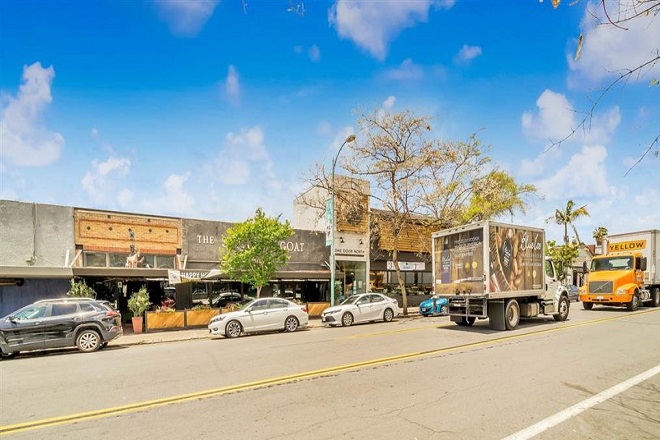 Seeing that the North Park neighborhood borders Interstate 805, it's easy to get wherever you need to go without too much hassle.
Of course, with a walkability rating of 81% and so many public transportation options, you might choose to just stay in the neighborhood for what you need or take advantage of the expanding bike infrastructure. Cyclists will enjoy exploring neighboring Balboa Park or cruising the local community using both bike-only and shared lanes.
North Park sits on one of San Diego's busiest bus lines. Whether you're heading downtown or Old Town, public transportation is available.
If you're interested in exploring the possibilities of settling down in North Park, please contact me, and I'll be able to help.
Leave me a comment below – or, contact me here.
Your North Park Insider,
Scott
Where Do You Want To Go Next?
By clicking "Send" I/We agree by electronic signature as stated below: 1) To be contacted by telephone even if the telephone number appears on a State/National Do Not Call registry or any company's Do Not Contact lists. 2) To this website's Privacy Policy and Terms of Use.
See North Park's Newest Listings Below...