5 Reasons Normal Heights San Diego is a Great Place to Live in 2022 | 2023
Posted by Scott Taylor on Tuesday, August 2, 2022 at 8:27 PM
By Scott Taylor / August 2, 2022
Comment
For those looking for a vibrant and diverse San Diego neighborhood to call home, Normal Heights is the place to be.
NEW POST: San Diego's Best 5 Private Country Clubs in 2022 | 2023
Read on to discover all this walkable mid-city neighborhood has to offer its residents in 2021 and beyond.
Here's a quick rundown of our list:
Reason 1 - Both Economically and Ethnically Diverse.
Can't stand the thought of living in a cookie-cutter community?
No fear of that happening to residents of Normal Heights.
With a population that's 53% white, 25% Hispanic, 13% African American, and 9% Asian American, The San Diego Tribune noted it's the only neighborhood in the City of San Diego that perfectly reflects the city's overall diversity.
READ: 7 Reasons to Buy a Home in San Diego in 2022 | 2023
For much of the 20th century, Normal Heights was known as a blue collar neighborhood. Demographics have shifted as more members of the professional class have moved in to renovate the traditional bungalows and Craftsman homes and, in some cases, replace them with larger homes, primarily in the north section of the neighborhood. To this day, though, slightly over 33% of the population remains blue collar.
TOP POST: San Diego Housing Bubble? 5 Reasons Why It Won't Crash in 2022 | 2023
As to cost, the median home value is currently $621,200 and the average listing price stands at $576,543, according to Trulia.
Zillow breaks down home values even further by area:
Normal Heights $621,200


Adams North $712,200


Castle $553,900


Kensington $914,600


Mission Valley East $491,100


North Park $623,300


Serra Mesa $531,100
Get Pre-Approved in 60 Seconds...
(No Social Security Number Needed)
By proceeding, you consent to receive calls and texts at the number you provided, including marketing by auto-dialer, pre-recorded voicemail, and email, from this site's operators about real estate related matters, but not as a condition of purchase. You also agree to our Terms of Service, and to our Privacy Policy regarding the information relating to you. Message and data rates may apply. This consent applies even if you are on a corporate, state or national Do Not Call list. This site is protected by reCAPTCHA and the Google Privacy Policy and Terms of Service apply.
Reason 2 - Normal Heights is Rated One of The Top Neighborhoods in The City for Millennials.
With real estate professionals keeping a close eye on Millennial buying habits, Normal Heights is one of those areas rated highly for this age group. Of 90 neighborhoods in San Diego, it ranks 9th as the best place for Millennials to be, and no wonder with all it has to offer the city dweller.
EXPOSED: The 'Real' San Diego Cost of Living Guide in 2022 | 2023
With a median age of 35 and well over half the population being single, there's plenty of company for young adults and plenty of places to keep it.
See the latest Normal Heights active, pending, and sold homes for sale like a Pro – without the expensive license… See Now ›
Reason 3 - Great for those who love a neighborhood with distinct character.
Don't be fooled by the term "normal" in the name. In fact, it's often dubbed "Abnormal Heights" by locals.
The name stems from its history as the site of The State Normal College — the teacher's college — that eventually became San Diego State University.
READ: San Diego vs Los Angeles: Which SoCal City is Best in 2022 | 2023?
A lack of water prevented extensive settlement until a reservoir was built in University Heights around 1905, and building started expanding in 1906. It was one of the first "streetcar suburbs," and the residents' reputation for an anarchical streak can be seen all the way back in the 1920's when a riot broke out over the streetcar tracks being torn up by city workers.
READ: 5 (Hot) Up and Coming San Diego Neighborhoods in 2022 | 2023
More recently, apartment dwellers took a squeezed parking situation into their own hands under the cloak of night, re configuring the spaces in front of their building to a diagonal design to handle more cars. Not surprisingly, the city didn't accept their suggestion-turned-into-action.
The neighborhood was also home to San Diego's first radio station, KFBC. It was begun by ham radio operator Revered Wilson K. Azbill in 1922 and was dubbed "The Normal Heights Station."
READ: 9 Best Places for Families to Live in San Diego in 2022 | 2023
Adams Avenue is the place to get a good taste of Normal Heights' character. Though nicknamed "Antiques Row," the street also offers used bookstores, coffee shops, record stores, vintage clothing stores, and a number of other small businesses.
Local venues are known for hosting up-and-coming artists, as well as popular festivals. These include The Adams Avenue Street Fair, Southern California's largest free music festival, Adams Avenue Unplugged, and Art Around Adams.
TOP POST: Zillow San Diego: 5 Lies, Fraudulent and Deceitful Tactics Used in 2022 | 2023
Dive bars are aplenty, as are unique restaurants, including vegetarian and ethnic options, with exceptional ice cream shops for something sweet to end a meal.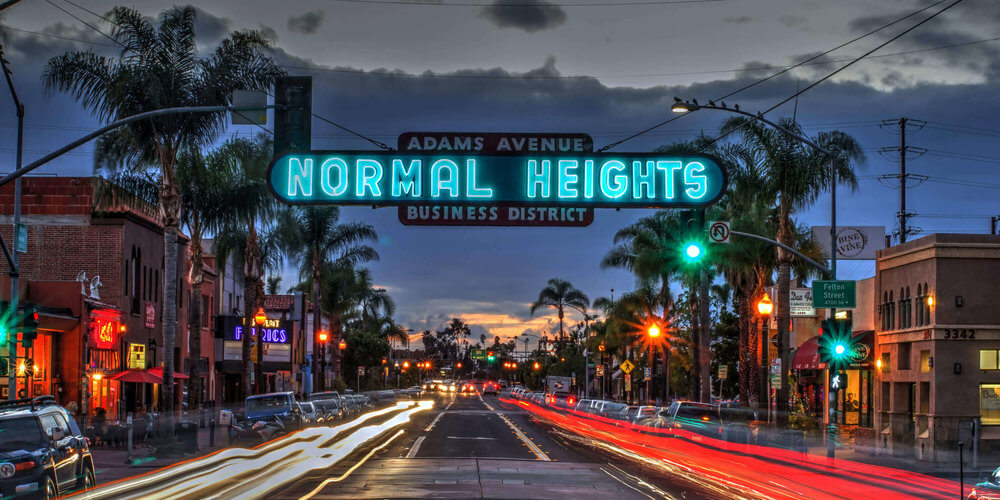 See the latest Normal Heights housing market statistics dating back from January 2004 until the end of last month… See Now ›
Reason 4 - Convenient to All the Amenities San Diego has to Offer.
The Normal Heights area is bordered by Interstate 805, Interstate 8, and Interstate 15, so hopping on the highway doesn't involve a long trek.
Plus, downtown San Diego is only a quick drive with all the city has to offer.
The area is also served by buses through Metropolitan Transit Services.
Get Pre-Approved for a Normal Heights home loan in 60 seconds or less – no social security number needed. Get Started ›
Reason 5 - Good Schools and Resources for Families Looking for an Urban Living Experience.
Just because Normal Heights is rated highly for Millennials doesn't mean there aren't plenty of family-friendly activities.
The neighborhood has four well-regarded elementary schools, according to Niche.com, all earning A or B ratings.
VISIT: 7 Best Places to Live in San Diego for Millennials in 2022 | 2023
The local library is in nearby Kensington. Although it is the smallest of the San Diego libraries, it still offers activities for all ages. These include programs in the nearby City park, including music events.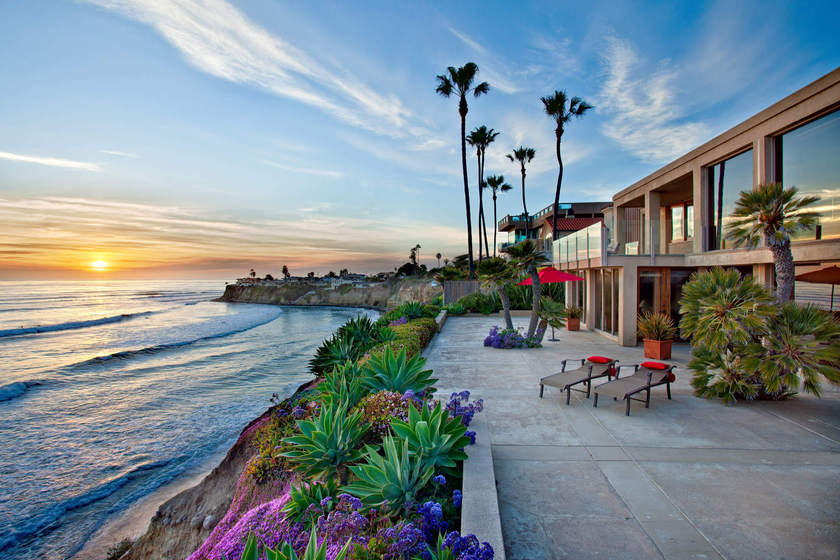 Own a home in Normal Heights and you want to get a personalized home valuation for it to see how much you can walk away in profit in this exciting market? See Now ›
The Normal Heights Community Association also offers residents a whole host of activities to encourage a community feel that you can find on their Facebook page. You can find neighborhood cleanups, movies in the park, block parties, holiday home decorating contests, and so much more.
VISIT: 5 Best Places to Live in San Diego for Military in 2022 | 2023
Suffice it to say, Normal Heights has plenty to offer.
If you're interested in exploring the possibilities of buying in this area, please contact me, and I'll be able to help.
? I would love to help assist you with your home purchase, home sale, or home loan - please feel free to give me a call, text, or use the form below.
Your Normal Heights Insider,
Scott
Get Scott's Personal Help Below...
Where Do You Want To Go Next?
By clicking "Send" I/We agree by electronic signature as stated below: 1) To be contacted by telephone even if the telephone number appears on a State/National Do Not Call registry or any company's Do Not Contact lists. 2) To this website's Privacy Policy and Terms of Use.
See Our Top Blog Posts Below...
See Normal Height's Newest Listings Below...