5 Reasons Linda Vista San Diego Is a Great Place to Live in 2021
Posted by Scott Taylor on Tuesday, April 20, 2021 at 7:06 PM
By Scott Taylor / April 20, 2021
Comment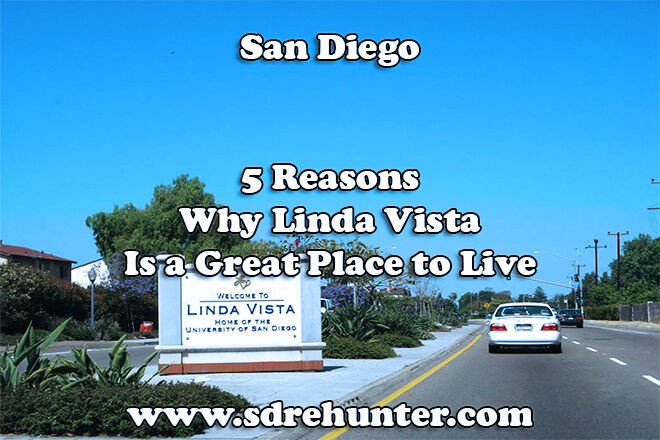 The gem of the Linda Vista neighborhood is the gorgeous campus of the University of San Diego, perched on a mesa overlooking Mission Bay and the Pacific Ocean. No wonder its name translates to "pretty view" in Spanish.
In the early 1940's, San Diego underwent the transformation to industrial city, much of it based on the relocation of the Consolidated Aircraft Corporation. An enormous amount of new housing was needed for the 41,000 employees and their families, and, so, Linda Vista was born. Workers from Ryan Aircraft and Rohr Aircraft joined the effort to prepare the U.S. and the Allied forces to win WWII, causing a population boom in San Diego, which necessitated the federal government building 3,000 housing units. Although they were originally intended to be temporary, tenants won the right to purchase their homes in the 1950's without the racial restrictions present in other parts of the city.
Today, Linda Vista remains one of the most diverse neighborhoods in the city.
Here are five reasons to consider purchasing a home on the hill with the million-dollar views.
Here's a quick rundown of our list:
Reason 1 - Ideal Location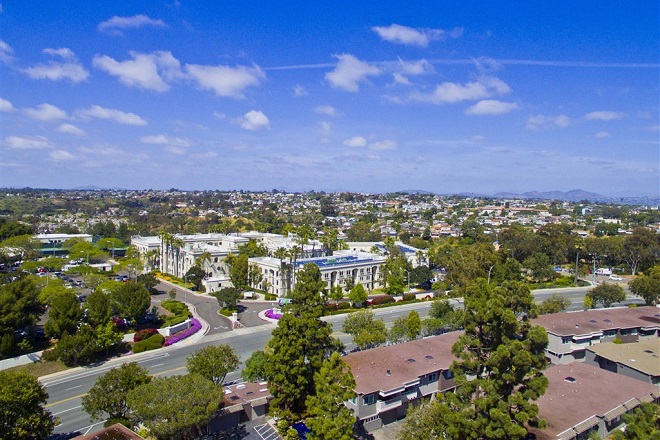 Linda Vista is located near the I-5 and I-8 and bordered by State Route 163. Though 50% of the community primarily relies on cars for transportation, there are public options available to residents as well. Both buses and trains service the neighborhood in several locations, primarily along the main artery of Linda Vista Road.
As previously mentioned, Linda Vista enjoys breathtaking views of Mission Bay and the ocean, while being centrally located in the city of San Diego. It's comprised of a number of smaller neighborhoods, including Alcala Knolls, Casa Bella, Central Linda Vista, Chesterton, Fashion Heights, Friars Road, Friars Village, Linda Vista Hills, Linda Vista Village, Manon Terrace, Mission Heights, North Rim, Overlook Heights, Silver Terrace, University Canyon, and Wheatly.
See the latest Linda Vista homes, townhomes, and condos for sale here…
Reason 2 - Great Area For Families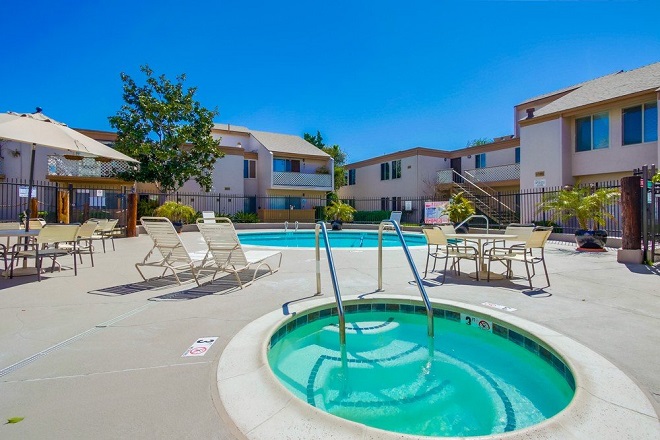 Families in Linda Vista not only have the inspiring influence of the University of San Diego in the neighborhood, they also have a wealth of earlier educational opportunities, as well as family-friendly recreational options.
Is the 2021 Linda Vista market just like 2007?
Niche.com gives the schools of Linda Vista a B+ rating. The area boasts two high schools, one K-12 institution, three elementary schools, one middle school, one Catholic school, and one charter school, so there's no need to leave the neighborhood to find a suitable option.
Families will also enjoy the Bayside Community Center, visiting the Linda Vista Library, or honing their skateboarding skills with some of the world's best at Linda Vista Skateboard Park, the largest park of its kind in San Diego and one of the largest in the entire state of California. Anticipation ran so high for its opening, it was impossible to keep people out before the official opening. Don't be too intimidated, though; there's something for every level to enjoy, and the park is free to use.
If you prefer something more old school, you can also get your Xanadu on at Skateworld, the roller rink.
Linda Vista Homeowners: We have qualified buyers desperately seeking to buy immediately and pay top dollar…
---
Blog Post Interrupt
Must Watch: The 5 San Diego Mortgage Trends I Am Seeing Now...







Back to the Post
---
Reason 3 - One of The Most Diverse Neighborhoods in San Diego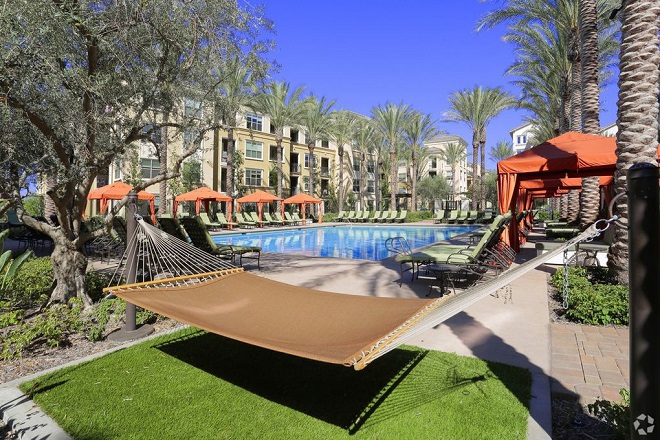 Linda Vista owes its existence to the population boom San Diego experienced during WWII.
How to buy a Linda Vista house site unseen...
Before that time, the city relied on tourism and real estate for its prosperity, and well-to-do society had little interest in planning for any other outcome. With the war effort, tens of thousands of immigrants and minorities streamed into the city to fill job vacancies. Just as the lack of white men opened the doors for white women to enter the workforce en masse, the same was true for other groups that typically faced insurmountable discrimination.
Linda Vista was haphazardly built to address the city's crisis-level housing shortage and restrictions present in many other parts of San Diego fell to the wayside here.
Today, Linda Vista remains one of San Diego's most diverse communities.
Be an expert on Linda Vista real estate – see all active, pending, and sold listings within the last 3 years now…
Reason 4 - Excellent Place for Those Who Love The Outdoors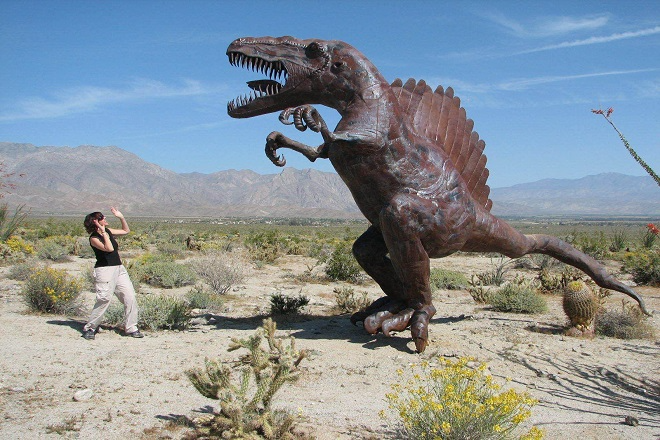 As if being in a coastal city like San Diego wasn't gratifying enough, Linda Vista residents who enjoy non-aquatic activities have another asset in their neighborhood: Tecolote Canyon Natural Park & Nature Center.
5 Linda Vista cash buyer hacks...
Used as a place to graze cattle until the 1950s (much to the chagrin of residents who found cows wandering through their backyards), the city acquired the land in the late 1970s.
Today, locals enjoy jogging, hiking, and mountain biking the trails through the canyon, as well as the educational programs presented at the Nature Center.
If you are a first time home buyer, move up buyer – or, need money for your down payment and/or closing costs – Linda Vista has many different options to choose from here…
Reason 5 - Positive Real Estate Outlook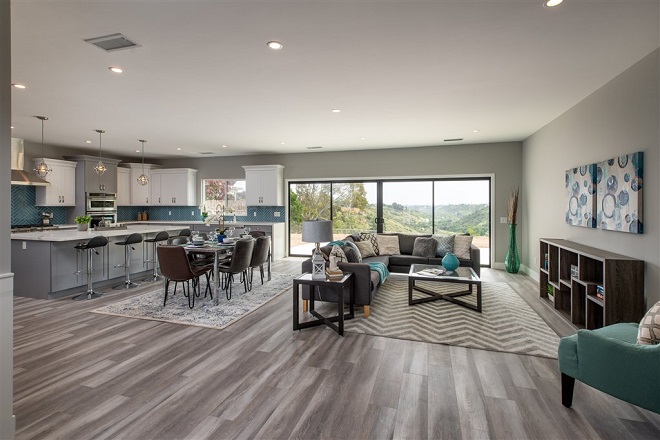 According to Redfin, the real estate outlook for Linda Vista is solid, as it is in so much of the San Diego region, thanks to a tight market and ever-increasing demand. Fortunately, for those interested in this particular neighborhood, the number of homes for sale has increased by 21.9% since last June. You might not want to wait too long to jump in, though, considering asking prices have also increased by 17% during that same time period.
See the latest Linda Vista mortgage rates...
At this point, median list price is $515K, while median sale price is $537K.
If the Linda Vista real estate market has peaked your interest or you have any questions, please contact me, and I'll be able to help.
Leave me a comment below – or, contact me here.
Your Linda Vista Insider,
Scott
Where Do You Want To Go Next?
By clicking "Send" I/We agree by electronic signature as stated below: 1) To be contacted by telephone even if the telephone number appears on a State/National Do Not Call registry or any company's Do Not Contact lists. 2) To this website's Privacy Policy and Terms of Use.
See Linda Vista's Newest Listings Below...