5 Reasons Lemon Grove San Diego Is a Great Place to Live in 2021
Posted by Scott Taylor on Tuesday, April 20, 2021 at 7:03 PM
By Scott Taylor / April 20, 2021
1 Comment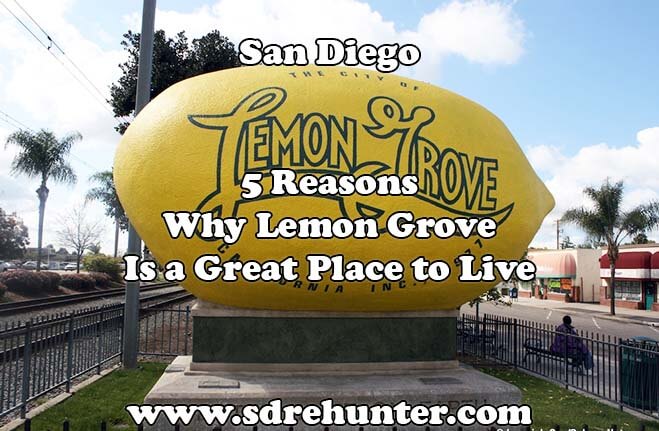 Always dreamed of picking fresh citrus fruit from the tree in your backyard?
Then we've got just the neighborhood for you.
It doesn't take much to guess the history of Lemon Grove, California. This suburb is conveniently situated outside San Diego for the potential homeowner looking for a suburban environment with a community feel. A 3000-pound lemon monument, ten feet long and six feet wide greets newcomers to the area and was originally designed as a parade float in 1928. Before being plastered for permanent display, it carried Miss Lemon Grove herself , then came to rest near the Orange Line trolley tracks where it sits today. The town of Corona and nearby city of Chula Vista have officially laid claim to the title of "Lemon Capital of the World," but they don't have the big lemon to prove it.
The 5 most common San Diego housing questions I get...
At the base of the statue is the city's motto: "Best climate on Earth," and no one who visits San Diego can argue with that assertion.
If you're in the market for a home in the San Diego area, here are a few reasons why Lemon Grove won't leave a sour taste in your mouth.
Here's a quick rundown of our list:
Reason 1 - Convenient Location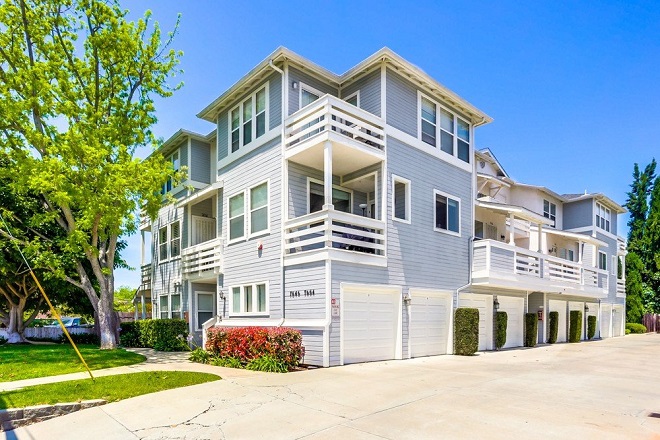 Located to the east of the city, Lemon Grove provides convenient access to State Routes 95 and 125. Most people in the community rely on cars for their transportation needs, especially for runs to chain retailers in neighboring areas.
Commuters will also appreciate the presence of two Orange Line trolley stops, Lemon Grove Depot and Massachusetts Avenue Station.
Residents can find their best commuting options using the iCommute website, which includes car- and van-pools, transit options, bike paths, and more.
See the latest Lemon Grove homes, townhomes, and condos for sale here…
Reason 2 - A Real Estate Market on The Upswing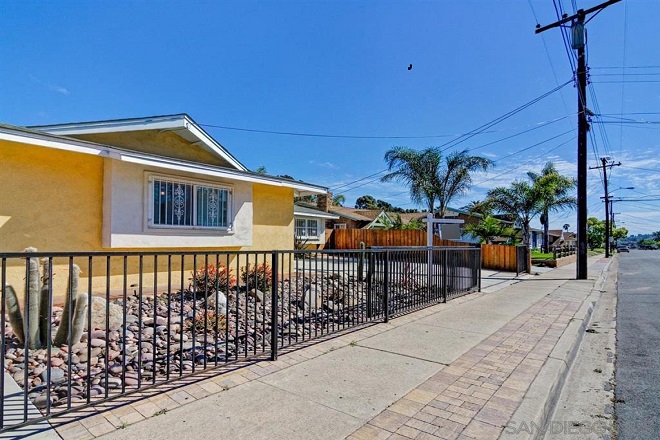 According to Zillow, the median home value in Lemon Grove is $534,700. Asking prices have increased 5.6% in the last year and, unlike many areas in and around San Diego, the number of homes for sale also increased by 1.3%.
A quick look through the current listings reveals most homes for sale are 3-4 bedroom ranches, typical of suburbs that boomed after WWII and perfect for families putting down roots.
That's not to say Lemon Grove is a cookie cutter suburb. The Lemon Grove Historical Society has successfully preserved early architectural gems of the area, including Victorian and Tudor Revival homes now used by the city as cultural and community resources. In the early 1900s, a number of influential people called Lemon Grove home while it was still part of the City of San Diego and was only incorporated into its own city in 1977. Evidence of those early days still stands, as well as newer, larger homes in more modern designs.
Lemon Grove Homeowners: We have qualified buyers desperately seeking to buy immediately and pay top dollar…
---
Blog Post Interrupt
Must Watch: 7 Tactics to Use When You Buy in San Diego - While You Live Elsewhere...







Back to the Post
---
Reason 3 - A Family-Friendly Community
One of the earliest forces, which brought together the community of Lemon Grove was the school district. Today, Lemon Grove School District includes four elementary schools, two K-8 options, and one middle school. Students attend neighboring area schools to finish high school.
Is the San Diego housing market in 2021 the same as 2007?
The city's community calendar is full of activities meant to bring families together. Throughout the summer, musical events and movie nights can be enjoyed at Berry Street Park. Local sports programs, day camps, and the recently remodeled Lemon Grove Skate Park provide plenty of opportunities for families with children to get out and enjoy San Diego's amazing climate.
There are also a number of parks with playgrounds and dog parks for those who prefer kids of the furrier variety.
The Lemon Grove Library offers programs for residents of all ages, including ASL classes for kids, jewelry making for teens, yoga classes for seniors, and so much more.
The city's website offers a wealth of information for new residents and community members, so be sure to check it out.
Be an expert on Lemon Grove real estate – see all active, pending, and sold listings within the last 3 years now…
Reason 4 - A Number of Hidden Gems in Terms of Good Eats with More to Come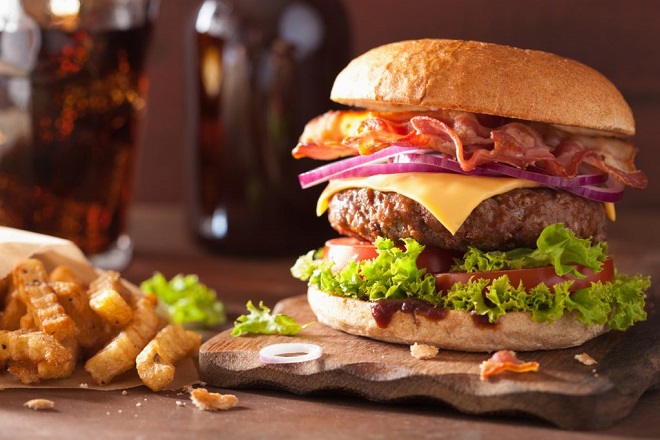 While many suburbs have given in to the crush of chain restaurants to the detriment of the local food scene, those in the know will tell you hole-in-the-wall, Mom & Pop restaurants are still alive and well in this area.
How to buy a San Diego house site unseen...
As the San Diego Reader reports, foodies should check out spots like Coops' West Texas BBQ, Charley's Famous Hamburgers, El Pollo Grill, Lido's Italian Restaurant, and the more upscale Giardino.
What Lemon Grove was long missing was its own brewery, but that will soon change when 13 Points Brewing Company opens its doors not far from the main trolley station. It's just one more sign the area's local business atmosphere is headed in a positive direction.
If you are a first time home buyer, move up buyer – or, need money for your down payment and/or closing costs – Lemon Grove has many different options to choose from here…
Reason 5 - The Town is Sealed with a Kiss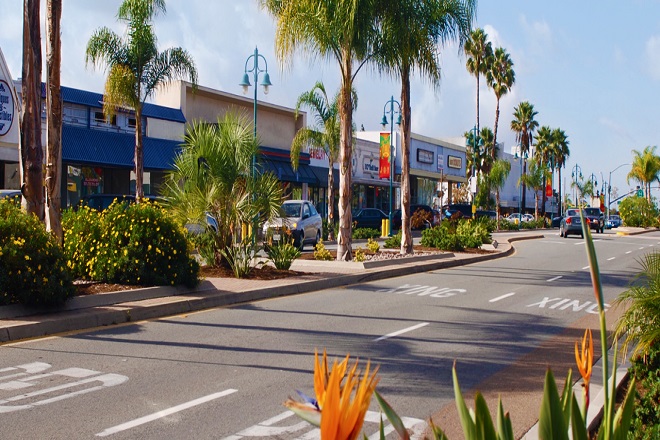 There's one more landmark in Lemon Grove with no official status, but one the community has come to love.
Back in 1977, a teenager decided a boulder near the entrance of Westbound 94 was in desperate need of a makeover. Locals awoke one morning to find a huge pair of bright red lips painted on it, and the city's been protecting the strange sight from graffiti artists ever since.
5 Lemon Grove cash buyer hacks to know...
If you have questions or would like to find out more about all the housing market in Lemon Grove has to offer, please contact me, and I'll be able to help.
Leave me a comment below – or, contact me here.
Your Lemon Grove Insider,
Scott
Where Do You Want To Go Next?
By clicking "Send" I/We agree by electronic signature as stated below: 1) To be contacted by telephone even if the telephone number appears on a State/National Do Not Call registry or any company's Do Not Contact lists. 2) To this website's Privacy Policy and Terms of Use.
See Lemon Grove's Newest Listings Below...