6 Reasons Why La Mesa San Diego Is a Great Place to Live in 2022 | 2023
Posted by Scott Taylor on Wednesday, August 10, 2022 at 5:43 PM
By Scott Taylor / August 10, 2022
Comment
San Diego County has expensive homes and suburbs that can be viewed as exclusive. Nevertheless, no one should think that buying a home in the San Diego area is impossible. Indeed, houses command sales prices of well over $1 million. Yet, there are houses where a middle-class California income can afford a piece of the American Dream.
EXPOSED: The 'Real' San Diego Cost of Living Guide in 2022 | 2023
These housing markets are often under the radar. They do not get flashy cover stories in places like Architectural Digest or Better Homes & Gardens. However, affordable suburbs can be tranquil and unassuming places where the house is not a status symbol but a place to raise children and set down roots. They are communities where the average citizen in San Diego County can thrive and enjoy their surroundings.
READ: San Diego vs Los Angeles: Which SoCal City is Best in 2022 | 2023?
One of these is La Mesa. This beautiful city is 9 miles to the east of downtown San Diego. The civic motto of La Mesa is "The Jewel of the Hills." That is an apt description. La Mesa is a part of San Diego that can be considered a diamond in a coal bin. There are several reasons why this often-unnoticed San Diego town is the destination of your dreams. All data mentioned in this article is current as of this writing.
A Little Bit of Background
La Mesa has a population of 60,208 people. This is a relatively young community, and the median age is 35.8 years. Family households comprise approximately 58% of the total households. It is a white-collar town, and 60% of those employed work for private companies, and only 20% are government workers. The average household income is $89,585. About 72% of the population have at least some college, and over 20% hold baccalaureate degrees.
READ: 5 (Hot) Up and Coming San Diego Neighborhoods in 2022 | 2023
La Mesa is not right on the beach. However, it is about 10 miles east of the Pacific Ocean, making any trip to the sand and surf reasonably easy. The temperatures range from hot in the summer to warm in the winter. Any middle-class person can fit snugly into La Mesa. Some services and attractions would encourage a house hunter to give this city a closer look.
READ: 9 Best Places for Families to Live in San Diego in 2022 | 2023
Here's a quick rundown of our list:
Reason 1 - Excellent Schools
Niche.com gives La Mesa an A- for the public schools K – 12. Several rank in the top 100 best public high schools in California. The best schools in La Mesa include Helix Charter High School, Preuss School USCD, Grossmont Middle College High School, and Magnolia Science Academy San Diego.
TOP POST: Zillow San Diego: 5 Lies, Fraudulent and Deceitful Tactics Used in 2022 | 2023
The best private schools include Francis Parker School, St. Augustine High School, Academy of Our Lady of Peace, and Torah High Schools of San Diego. Comments about the schools reflect an overall satisfaction with their ability to motivate and encourage students to embrace learning.
Get Pre-Approved for a La Mesa home loan in 60 seconds or less – no social security number needed. Get Started ›
Reason 2 - Current Residents Love La Mesa
The overwhelming number of reviews posted on niche.com rate La Mesa as either an Excellent or Very Good place to live. Many of the comments are incredibly positive.
"I like that it is mainly San Diego locals."

"It is most definitely a great place to live, along with many other niceties in San Diego. It is also cheaper than a majority of other areas."

"La Mesa is a pretty chill place. Majority of the people are kind and caring of one another. It feels like a town where you could feel at home."

"Very nice area with plenty of local businesses and places to visit. Local schools are very high quality."
It is clear the residents favor the community in which they live.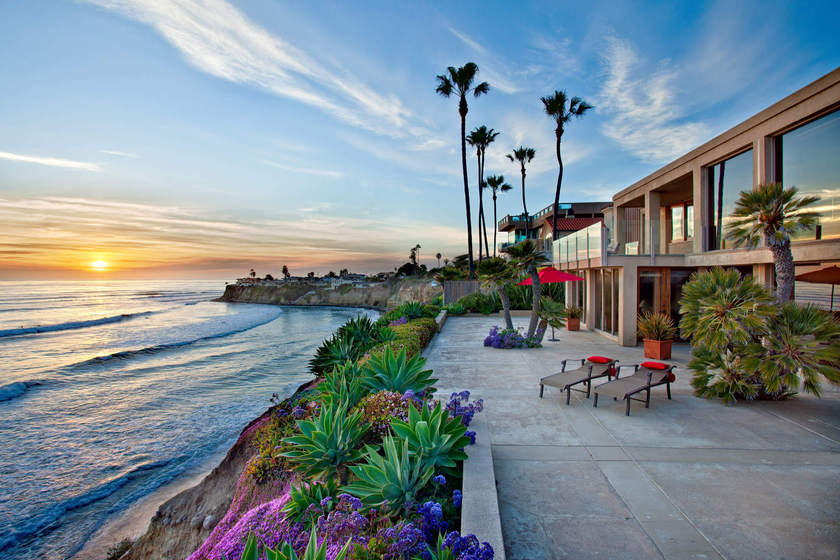 Own a home in La Mesa and you want to get a personalized home valuation for it to see how much you can walk away in profit in this exciting market? See Now ›
Reason 3 - The Breweries and Wineries
San Diego is rapidly becoming the craft brewery capital of America. Many locals dare to take a risk and go outside conventional breweries, experimenting with suds they think discriminating people will thoroughly enjoy. The Helix Brewing Company is an exceptional brew master. You can savor eight available brews, and there is an on-site beer garden where you can sit back and enjoy the beautiful weather. Weekends are great for live music.
VISIT: 7 Best Places to Live in San Diego for Millennials in 2022 | 2023
The Bolt Brewery goes one step further. You have a chance to taste 20 different craft beers, and that include stouts, pilsners, and lagers. As with any reputable beer establishment, there is live music all week long and what is nice is the dog-friendly patio on site. So, you and your four-legged best friend can enjoy yourself in a very inviting atmosphere.
VISIT: 5 Best Places to Live in San Diego for Military in 2022 | 2023
You might enjoy playing some video games while you sample the suds. You can do that at the Coin Haus. This is where video games are combined with great-tasting beer to allow people to have a fantastic night to relax. The owners keep things lively, and there are gamer nightly specials where you can have the video fun you want.
JUST UPDATED: 5 Reasons to Move to San Diego in 2022 | 2023
Folks from San Francisco like to brag about their wine and how Napa Valley is such an amazing place. Well, we say. "Napa, Schmapa," here in San Diego County. We believe we have some of the most incredible wineries in the world, some of which are in the La Mesa area.
VISIT: San Diego's 4 Safest (and Least Crime Ridden) Places to Live in 2022 | 2023
You can taste some local vintages at the San Pasqual Winery Tasting Room and Gallery. You have an opportunity to taste all kinds of wines that come from the local vineyards.
Get Pre-Approved in 60 Seconds...
(No Social Security Number Needed)
By proceeding, you consent to receive calls and texts at the number you provided, including marketing by auto-dialer, pre-recorded voicemail, and email, from this site's operators about real estate related matters, but not as a condition of purchase. You also agree to our Terms of Service, and to our Privacy Policy regarding the information relating to you. Message and data rates may apply. This consent applies even if you are on a corporate, state or national Do Not Call list. This site is protected by reCAPTCHA and the Google Privacy Policy and Terms of Service apply.
Reason 4 - Take In the Nature
San Diego is not the smog trap like a certain city that shall be nameless to our north. No, this county was developed and designed so that San Diegans could enjoy the beauty that Mother Nature provides. La Mesa is blessed with some incredible natural scenery.
VISIT: San Diego's 9 Best Beach Towns to Buy a Home in 2022 | 2023
Mount Helix Park is something that photographers dream about. It is a high elevation that allows an amazing view of San Diego. You also can walk the Yawkey Trail to discover some of the fauna and flora that is part of San Diego County.
READ: San Diego vs. San Francisco: Which California City is Best in 2022 | 2023?
Lake Murray is an extensive reservoir of water that also has recreational opportunities. Anglers can throw out a line and catch largemouth bass and trout in the waters. If you are a kayaker, there is no reason to head to Alaska to enjoy your sport. Lake Murray has kayaks for rent.
READ: San Diego vs Orange County: Which Socal City is Best in 2022 | 2023?
There are times when all you want to do is find a green area for a picnic and fresh air. Harry Griffen Regional Park is just the thing. There is a great play area, a jogging park, and facilities that kids of all ages can enjoy.
READ: San Diego vs. San Jose: Which California City is Best in 2022 | 2023?
Hikers are going to love Mission Trails Park. It is a great wilderness area that permits a walker to meander through mountains and valleys while staying on a beaten track.
Do you own a home in La Mesa and want a fast, free, and automated home valuation in 30 seconds or less? Get One Now ›
Reason 5 - Enjoying What the Farmers Produce
The older residents of San Diego County will tell you that this was once an extensive farming area and are still small farms here and there. These family plots of land produced delicious fruits and vegetables for folks to enjoy, and La Mesa allows you to sample some of the produce.
VISIT: San Diego's Top 5 Luxury Home for Sale Markets in 2022 | 2023
The La Mesa Certified Farmers' Market is a weekly affair that brings in vendors from all over the area to sell local fruits and vegetables, gourmet pasta, homemade sauces, and a few non—food items such as artworks and crafts. You will develop a relatively healthy appetite as you go through the stalls at the market and perhaps have a bite or two of some very nutritious food.
TOP POST: San Diego Mortgage Rates: Trends, Predictions, & Forecasts in 2022 | 2023
You do not have to eat what the farmer raises at home. Farmers Table La Mesa has a menu full of tasty treats from local producers and permits you to enjoy both American and Italian dishes. In addition, the restaurant has a fairly large wine list, and you can indulge in your favorite vino during the weekday happy hours.
READ: 6 Reasons San Diego is California's #1 Real Estate Buy in 2022 | 2023
Sadly, some people might sneer at a place like La Mesa. They might consider it too quaint and a town where they roll up the sidewalks at sundown. We will not deny that this area lacks the excitement of the Gaslamp Quarter. However, you can still have fun here.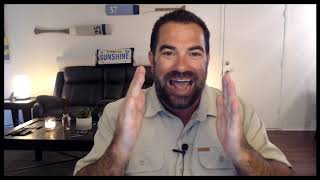 Find out what the latest and greatest La Mesa home loans are right now. Detailed video and post reveals all. See it Now ›
Reason 6 - The Housing Scene
The prices in La Mesa are not exorbitant. The mean sales price in this town is $860,000. That is reasonable considering the cost of having a house in Rancho Santa Fe. The median price reflects a 17.8% increase from the year before. However, there is a small catch that we must tell you about.
JUST UPDATED: San Diego's 7 Best Places to Live in 2022 | 2023
Redfin.com rates the La Mesa housing market as Most Competitive. You can expect to see an available house with multiple offers, and the median days on the market is 8. The best can go pending within 5 days.
JUST UPDATED: San Diego Real Estate Market Forecast in 2022 | 2023
This timeline tells any first-time homebuyer that being ready will be critical. La Mesa is a fantastic place to live, and many people want to be a part of this community. However, you have a lot of competition and cannot dawdle.
Get Pre-Approved for a La Mesa home loan in 60 seconds or less – no social security number needed. Get Started ›
Don't Try This Yourself
Please, do not be so foolish as to try to buy a house all by yourself in La Mesa. You might know quite a bit about real estate and what goes into purchasing a property, but we are talking about a razor-sharp time factor. Investigating possible liens and viewing the house itself will take precious days that you cannot afford to waste. Efficient use of your time is a primary reason to have an experienced real estate agent at your side.
TOP POST: 5 San Diego Housing Predictions in 2022 | 2023
Finding a suitable house is only part of the battle. The most crucial consideration will be financing. The Federal Reserve recently suggested that the increases in mortgage rates will slow down the rising cost of houses. But do not bet on that!
VISIT: San Diego's 7 Wealthiest Neighborhoods in 2022 | 2023
It is possible that in specific housing markets, the price of houses might drop a little bit, but we are in San Diego. The housing market here is still competitive for various reasons. Therefore, you will have to do a focused search to find a reasonable mortgage rate, and it will not be easy.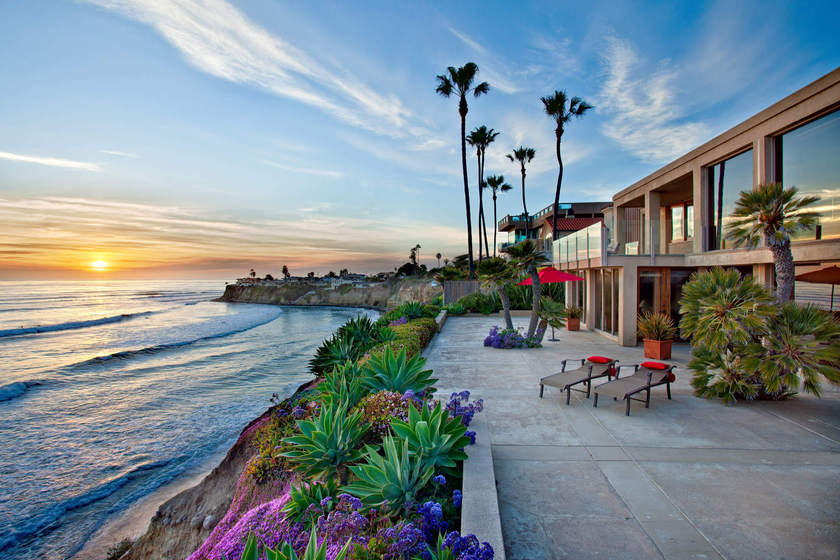 Own a home in La Mesa and you want to get a personalized home valuation for it to see how much you can walk away in profit in this exciting market? See Now ›
Do Not Hesitate to Seek Help
You need to get some assistance unless you are a seasoned veteran in the real estate arena. The best advice and support will come from a good real estate agent. That person is a real student of property.
VISIT: San Diego's 10 Most Affordable Neighborhoods in 2022 | 2023
The real estate agent will source the property that best fits your stated needs and your price range. Let the agent know the small things such as public schools, churches, and shopping venues that you would like to have close to your home. That way, the fit is even closer to what you want in a house. The agent will check the record to see if there is any substantial repair work or damage to that structure. Additionally, the legal side of real estate ownership, e.g., Title searches and investigation for possible liens, are on the agent's bucket list.
NEW POST: San Diego's Best 5 Private Country Clubs in 2022 | 2023
First-time buyers can get shaved when it comes to negotiating the closing price. Items such as utility budgets are often overlooked by those unfamiliar with the process. Agents can manage the back-and-forth that is so common in buying a property. Given the housing market in La Mesa, a good real estate agent moves quickly and stays on top of things during the process. You will end up saving thousands of dollars when you have a good property professional at your side.
READ: 7 Reasons to Buy a Home in San Diego in 2022 | 2023
We want to be that friend you need when negotiating the property deed.
We have worked in the San Diego County area for years and are well-versed in the markets. What is just as important is what we can do for you regarding the financing. We are a mortgage loan originator. We can be a valuable ally as you look for the right financing. Our ability to secure reasonable mortgage rates, doing better than many other real estate agents, will save you a great deal of cash.
TOP POST: San Diego Housing Bubble? 5 Reasons Why It Won't Crash in 2022 | 2023
We are also firm but fair negotiators on your behalf. You can expect us to bring up matters you might have overlooked in determining the closing price, with the resources available to be one step ahead of the competition. As always, we work on your behalf and are transparent in everything we do. We are the best friend of any client who is a first-time home buyer.
EXPOSED: The 'Real' San Diego Cost of Living Guide in 2022 | 2023
If you want to know more about us, please contact us at your earliest convenience and let's sit down and have a chat. We think you will like talking with us, and you will be pleasantly surprised at what we can do for you. La Mesa is a wonderful place to set down roots. We can make the buying process easier and more affordable.
READ: San Diego vs Los Angeles: Which SoCal City is Best in 2022 | 2023?
? I would love to help assist you with your home purchase, home sale, or home loan - please feel free to give me a call, text, or use the form below.
Your La Mesa Insider,
Scott
Get Scott's Personal Help Below...
Where Do You Want To Go Next?
By clicking "Send" I/We agree by electronic signature as stated below: 1) To be contacted by telephone even if the telephone number appears on a State/National Do Not Call registry or any company's Do Not Contact lists. 2) To this website's Privacy Policy and Terms of Use.
See Our Top Blog Posts Below...
See La Mesa's Newest Listings Below...