5 Reasons La Mesa San Diego Is a Great Place to Live in 2021
Posted by Scott Taylor on Tuesday, October 5, 2021 at 6:37 PM
By Scott Taylor / October 5, 2021
Comment
People seeking a home in Southern California will find a gem of a community in La Mesa. La Mesa is just nine miles east of downtown San Diego, so it is super convenient to all the downtown area has to offer. Yet, it is its own community and offers both a quiet, neighborhood feel with all the amenities of a larger city.
The area is growing. La Mesa's population was 57,065, according to the 2010 census, rising from 54,749 in 2000. Ranked as number 10 in the list of best suburbs to live in the area, La Mesa has an urban vibe with a number of coffee shops, restaurants and parks. It's also ranked number 58 as best suburbs for millennials in the state, number 126 of most diverse suburbs in the state and number 174 in best suburbs to live in California.
See La Mesa's latest real estate stats...
The median home value in La Mesa is $455,800, so it is a little lower than other areas of San Diego. The median rent is $1,375. Fifty-eight percent of residents rent their homes with 42 percent own their homes.
The median household income for those living in La Mesa is $59,629 with the number one employer being Grossmont Hospital. Most of those who live there are young families headed by professionals.
La Mesa means "the table" or "the plateau" in Spanish. The name related to the area's geography and is part of a larger area that was settled by Spanish missionaries. Its nickname is "the Jewell of the Hills" and most who grow up there say it lives up to that reputation.
The 5 La Mesa housing trends I am seeing now...
The town was established in 1869, but it wasn't an incorporated city until 1912. The thing that makes it unique is La Mesa doesn't operate under its own city charter. Instead, it operates under all the laws of the State of California when a specific city ordinance doesn't address an issue.
The weather isn't as mild as other areas around San Diego. It has an average high of 85 in the summer and can dip as low as 44 degrees in the dead of winter but it can have extremes. It can reach past 100 some summers and the lowest winter temperature on record was 26 degrees.
Besides good weather and decent home prices, there are five other reasons to make La Mesa your home in 2021.
Here's a quick rundown of our list:
Reason 1 - It's Community Oriented.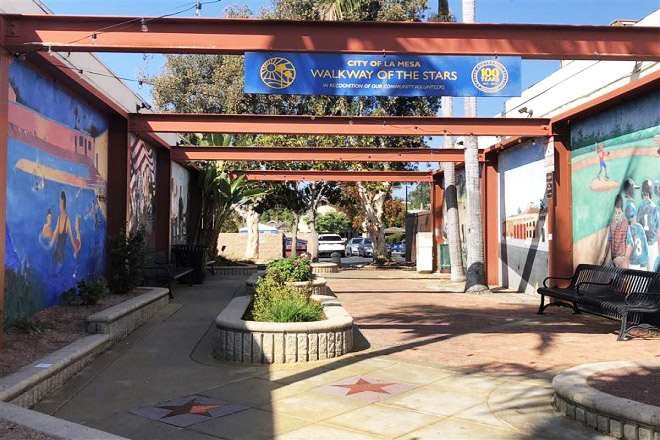 People rating living in La Mesa constantly say the same thing. They love the way the community comes together. There are events, such as live music and activities in town, where everyone comes out and socializes.
Watch these 5 mortgage trends in La Mesa...
One interesting thing only in La Mesa is the "Walkway of the Stars." this is a pedestrian walkway downtown that recognizes the city's volunteers that went beyond the extra mile by giving more than 10,000 service hours to the city.
The community comes together to volunteer for special events or causes. More than that, city leaders regularly ask residents to complete surveys about priorities for improvements. The city also has "community conversations" for residents to submit input. They also keep citizens aware of new projects to renovate or maintain the city.
See the latest La Mesa homes, townhomes, and condos for sale here…
Reason 2 - It's Family Oriented.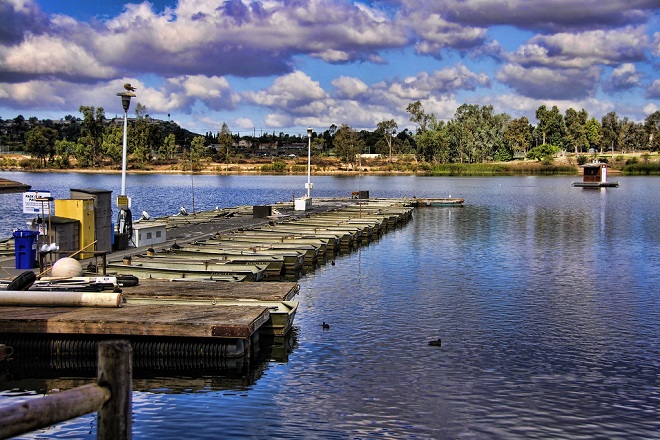 La Mesa is geared toward younger families, so there are a number of things for families to do. These include downtown events, like Oktoberfest, concerts during the summer, Christmas in the Village, Back to the 50s Car Show, and the Antique Street Fair. The city also has a farmer's market every Friday afternoon and a Flag Day Parade in June.
See La Mesa's latest mortgage rates...
Some popular attractions are Mount Helix Park and Lake Murray.
There are also at least 21 parks and sports fields, so there is plenty of places for families to take kids to play. The La Mesa Recreation Department has a number of classes for both children and adults, including aquatics and sports classes. They also have day and specialty camps available.
One of the popular activities in La Mesa is Pickleball, a game played on tennis or badminton courts. The city offers Pickleball regularly every week at public parks.
Be an expert on La Mesa real estate – see all active, pending, and sold listings within the last 3 years now…
---
Blog Post Interrupt
Must Watch: 7 Tactics to Use When You Buy in San Diego - While You Live Elsewhere...






Back to the Post
---
Reason 3 - It is Its Own Community with Many Amenities.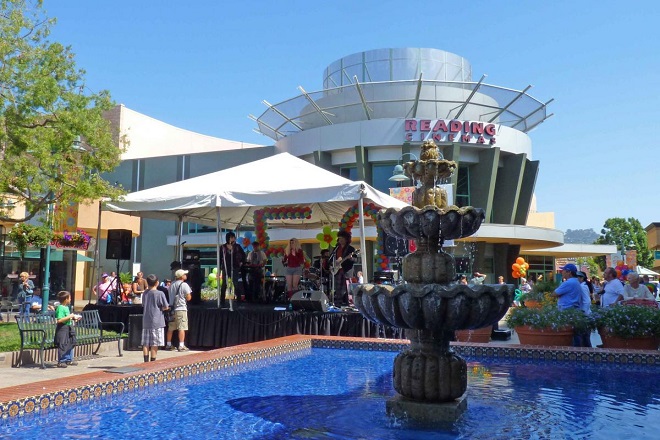 The city has plenty of restaurants and shopping, but also has a number of other things so people don't need to travel to downtown San Diego. That include the Grossmont Center, a major mall, grocery stores, a hospital, some public bus routes and a trolley station.
Most state they like it because it is far enough away from downtown San Diego that it doesn't draw tourists, so the community can maintenance tranquility and have its own personality.
If you are a first time home buyer, move up buyer – or, need money for your down payment and/or closing costs - La Mesa has many different options to choose from here…
Reason 4 - People are Friendly.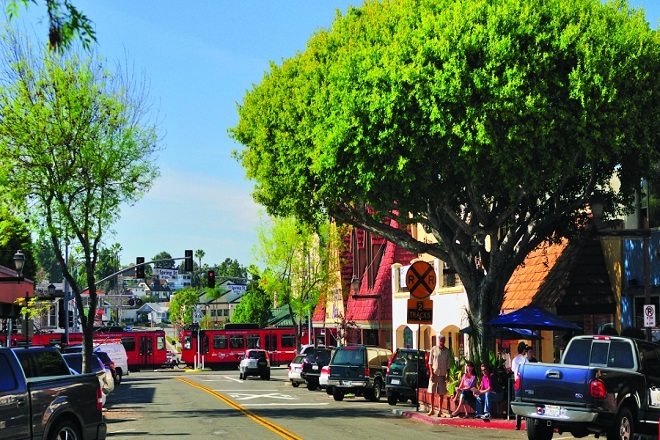 Most who life in La Mesa say people are friendly there. Strangers greet you on the street. Those of different generations socialize in organized events. Demographically, the city is pretty diverse in ages. Various age groups, if broken down in 10 year increments, each make up between 12 and 14 percent of the population. The bulk of residents are 25 to 34 years old with 19 percent of the population in that age group.
Thirty-seven percent of La Mesa's population has some college or an associate's degree and 23 percent have a bachelor's degree. Statistics show 12 percent have a master's or higher level degree. Most of those living in La Mesa lean toward liberal political views.
Convinced La Mesa is for you? Apply online in 20 minutes or less, from anywhere, and find out how much you qualify for, to start searching in La Mesa right now…
Reason 5 - It is Safe.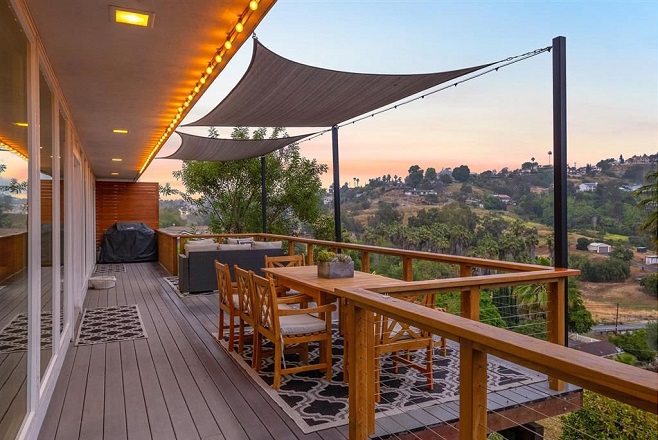 This is one aspect those who live in La Mesa keep repeating. Residents say they feel safe and like to walk around downtown. That is especially true for those who have lived elsewhere either before they moved to La Mesa or have since moved from La Mesa.
5 La Mesa cash buyer hacks to use right now...
Those who want a quiet, community-oriented place to raise a family should take a look at La Mesa. It could be the best place for your next hometown.
Leave me a comment below – or, contact me here.
I will be happy to help!
Your La Mesa Insider,
Scott
Where Do You Want To Go Next?
By clicking "Send" I/We agree by electronic signature as stated below: 1) To be contacted by telephone even if the telephone number appears on a State/National Do Not Call registry or any company's Do Not Contact lists. 2) To this website's Privacy Policy and Terms of Use.
See La Mesa's Newest Listings Below...
Get Scott's Personal Help Below...