5 Reasons Why Downtown San Diego CA is a Great Place to Live in 2023 | 2024
Posted by Scott Taylor on Tuesday, January 31, 2023 at 9:44 PM
By Scott Taylor / January 31, 2023
Comment
Currently, only one percent of San Diego County residents call downtown home, but that's almost double the number of ten years ago.
What's drawing people downtown in ever-increasing numbers, and will you be one of them?
Downtown San Diego consists of the neighborhoods of Little Italy, Cortez Hill, Columbia, Marina, The Gaslamp Quarter, Core, and East Village. Each has its own characteristics and style, but together they don't leave much else to desire for fans of urban living.
Here are 5 reasons to invest in downtown San Diego real estate.
Here's a quick rundown of our list:
Reason 1 - A Bright Future Lies Ahead
In 2013, a comprehensive 20-year vision for downtown San Diego was published, called Imagine Downtown. Using input from current residents, demographic information, comparative studies of comparable cities, and other data, it lays out a plan to make downtown more attractive to both residents and tourists. From the way things are going already, the future looks bright.
One reason is that more baby boomers looking to downsize and Millennials looking to invest in the market crave the convenience of an urban location. San Diego currently lags behind only New York and Los Angeles as a desired destination for up-and-coming adults.
See the latest Downtown homes for sale
Downtown San Diego is also a fast-growing hub for tech and innovation startups. Currently, it's tied with Carmel Valley for the most startups in the county, and these ambitious, young entrepreneurs have been flocking to the neighborhoods of East Village and Little Italy.
Thanks to additions like Petco Park and the flourishing of other cultural institutions, the livelihood of downtown has expanded far beyond the 9-5 crowd, and the plan includes making it a place to eat, drink, sleep, and live in coming years.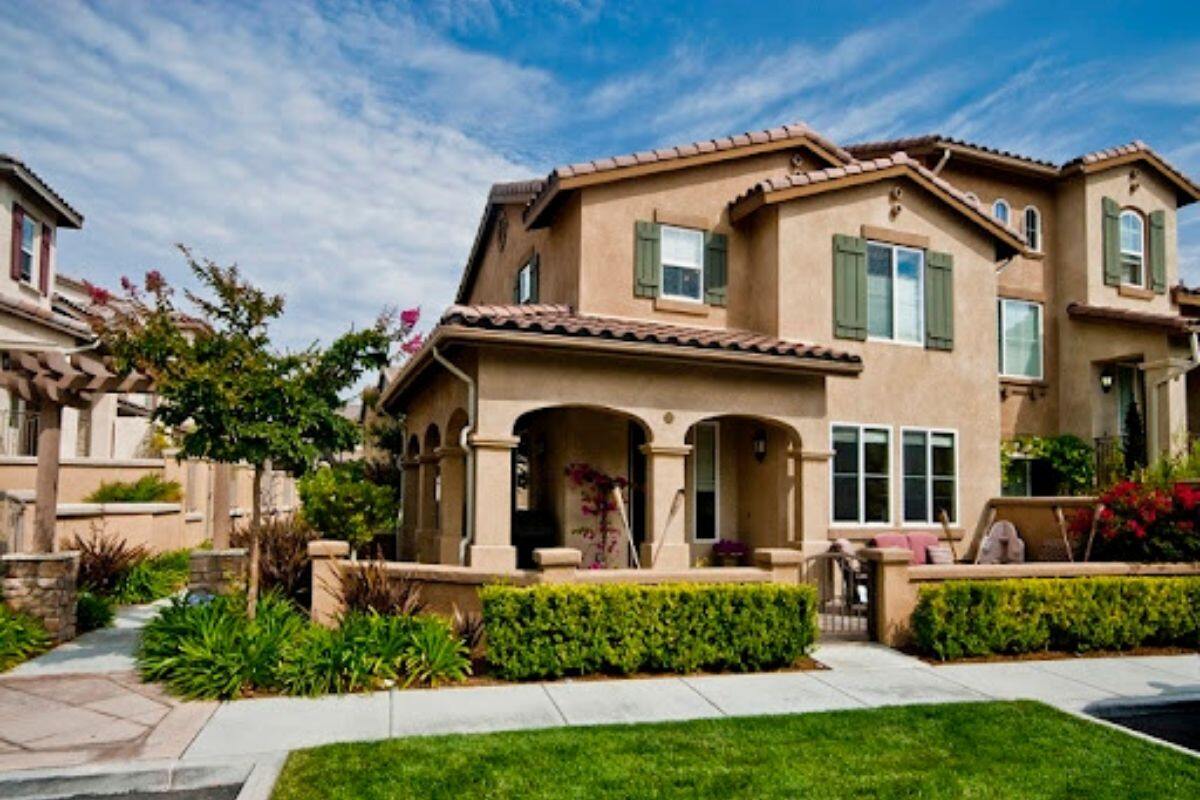 Contact us if you have specific questions about Downtown › Click here!
Reason 2 - An Affluent and Well-Educated Population
The median age of downtown residents is 40, with the majority being in their early 30's. As has often been said about Millennials, they are a well-educated group with big plans. Over fifty percent have completed at least one college degree, as opposed to 34% of San Diego County, and the average income is $73,756, compared to $59,414 countywide.
See the best Downtown purchase home loans
Another striking characteristic of downtown San Diego residents is how active they are. According to a Downtown San Diego Partnership study, 84% reported working out at least 3-4 times per week. Of course, easy access to biking trails, beaches, and gyms doesn't make that as difficult as it would be in commuter suburbs.
Do you own a home now and want to see the best refinance loans? › Find out here!
Reason 3 - Close to Plenty of Employment Opportunities
Since downtown San Diego is one of the county's major employment hubs, those looking for a short commute and a variety of opportunities won't want to miss out on staking a claim in this market.
Almost half of downtown residents work in government, followed by office and administrative support. Currently, only 6% work in tech, but the number of startups has doubled since 2015. Where the most growth is currently occurring is in the fields of software development, digital marketing, and mobile applications.
Do you own a home now? Get a fast and free automated value instantly
Columbia and Civic Core are the primary locations of commercial and governmental activity downtown, easily accessible by public transportation from the other downtown neighborhoods.
The average commute time is 21.4 minutes and that means plenty of time to enjoy all the amenities of living in the city.
Get Pre-Approved in 60 Seconds...
(No Social Security Number Needed)
By proceeding, you consent to receive calls and texts at the number you provided, including marketing by auto-dialer, pre-recorded voicemail, and email, from this site's operators about real estate related matters, but not as a condition of purchase. You also agree to our Terms of Service, and to our Privacy Policy regarding the information relating to you. Message and data rates may apply. This consent applies even if you are on a corporate, state or national Do Not Call list. This site is protected by reCAPTCHA and the Google Privacy Policy and Terms of Service apply.
Reason 4 - A 24/7 Entertainment Scene, From High Culture to Clubbing
For those who love to be in the middle of the action, downtown is the place to be.
In terms of high culture, downtown San Diego boasts a symphony and opera, as well as
90 other arts, music, and performing arts groups and venues.
You don't have to be from San Diego to know the Gaslamp is where the nightlife is. Packed within its sixteen blocks are numbers clubs, theaters, restaurants, galleries, and shops. Living options are primarily of the condo and loft variety.
See the latest Downtown homes, townhomes, and condos for sale
Little Italy has more of an urban village feel, featuring single-family homes, condos, and apartments. As the largest Little Italy in the country, residents enjoy delicious food from the Farmers' Market, an excellent array of cafes and restaurants, and an area rich with history, yet part of the burgeoning tech economy.
Another neighborhood particularly popular with Millennials is East Village. Once an area full of warehouses and vacant lots, it has attracted artists and tech entrepreneurs, creating an "eclectic, hipster neighborhood." Most of its residents live in lofts, mid-rise, or luxury condos.
If you're looking for an old Victorian home from a bygone era, head to Cortez Hill, the city's oldest neighborhood. The gorgeous hills have also seen considerable building in recent decades, both residential and commercial.
No matter what your tastes, there's bound to be an area downtown that suits them.
See the latest Downtown homes, townhomes, and condos for sale › Click here
Reason 5 - Urban Living at Its Best
There's no danger of missing out on the joys of nature in downtown unless you refuse to go outside, thanks it's proximity to the Bay and more than twenty city parks.
Although only ten percent of downtown residents are under the age of 17, there are plans to increase family-friendly options. Five of the city's twenty parks feature playgrounds, and East Village is planing a family entertainment center and community park in the near future. Kids downtown attend San Diego City Schools, including Washington Elementary School, Roosevelt Middle School, San Diego High School, and San Diego City College.
Do you own a home now and want to see the best refinance home loans?
For those who prefer to rely on public transportation, both the San Diego Metropolitan Transit System and the San Diego Trolley serve the area. For the more fitness minded, over twenty miles of bike trails loop through the city. When residents were asked why they loved living downtown, their answers were walkability, central location, access to parks and recreation, and proximity to the ocean and bay.
What's not to love?
If you have questions or would like to find out more about the downtown real estate market, please contact me, and I'll be able to help.
I would love to help assist you with your home purchase, home sale, or home loan - please feel free to give me a call, text, or use the form below.
Your Downtown Insider,
Scott
Get Scott's Personal Help Below...
Where Do You Want To Go Next?
By clicking "Send" I/We agree by electronic signature as stated below: 1) To be contacted by telephone even if the telephone number appears on a State/National Do Not Call registry or any company's Do Not Contact lists. 2) To this website's Privacy Policy and Terms of Use.
See Downtown's Best Areas Below...
See Downtown's Newest Listings Below...