5 Reasons Del Mar San Diego CA is a Great Place to Live in 2023 | 2024
Posted by Scott Taylor on Monday, March 6, 2023 at 5:27 PM
By Scott Taylor / March 6, 2023
Comment
Winter is usually a slow time of year, even for southern California. There is no snow on the ground, but the market activity is quiet. These last months of 2021 are an excellent time to plan for actions you might undertake in 2022. You have an opportunity to look at the housing industry in San Diego and decide if you want to purchase real estate.
We think it is a great idea to plan. Things change rapidly and knowing where you want to live will make house hunting much easier for you. A great community in the San Diego area is Del Mar. It is a coastal neighborhood with a lot of appeal, and we are using this article to introduce some of you to its attractions. All these statistics mentioned are subject to change. However, some of the best things in Del Mar have been there for years and will not go away. This is what we are talking about.
Here's a quick rundown of our list:
Reason 1 - It Earns a Great Reputation
Del Mar gets an A+ grade from Niche. com. This is not a surprise because this little town by the water does a lot to earn a sterling reputation. Del Mar is ranked as the #1 in Best Suburbs to Raise a Family in San Diego. It is also ranked #1in Best Suburbs to Raise a Family in San Diego County.
We believe those rankings are primarily due to the time and effort expended in creating one of the best public school systems in the United States. This town of fewer than 5,000 inhabitants is ranked as #20 in the Suburbs with the Best Public Schools in America and #3 in the Suburbs with the Best Public Schools in California. Several schools in the Del Mar area where Del Mar residents go won an A+ grade from Niche.com: Canyon Crest Academy, Torrey Pines High School, San Dieguito High Academy, and Earl Warren Middle School.
See the latest Del Mar homes for sale
The folks who live in Del Mar are not shy about where they live. They love Del Mar, and these comments show that civic pride.
"I have lived in Del Mar for the past 14 years, and I love it here. It is beautiful, and I have met some really great people in these past 14 years. The weather is amazing and I am right next to the ocean, so now and then I will get a whiff of the ocean."

"Quiet and clean, this is a wonderful area with great beaches, nature preserves, and seasonal festivals. With the Del Mar racetrack in swing there is always things to do around town. Great food and fair for everyone!"

"I love Del Mar for it's amazing views, excellent weather, and small boutique shops. You cannot beat the food, hikes, or kind people that fill Del Mar!"

"I have lived in Del Mar for two years ow and I absolutely love it! The schools are all the same distance away and the beach is almost walking distance! The highway is very close as well which makes for easy commuting."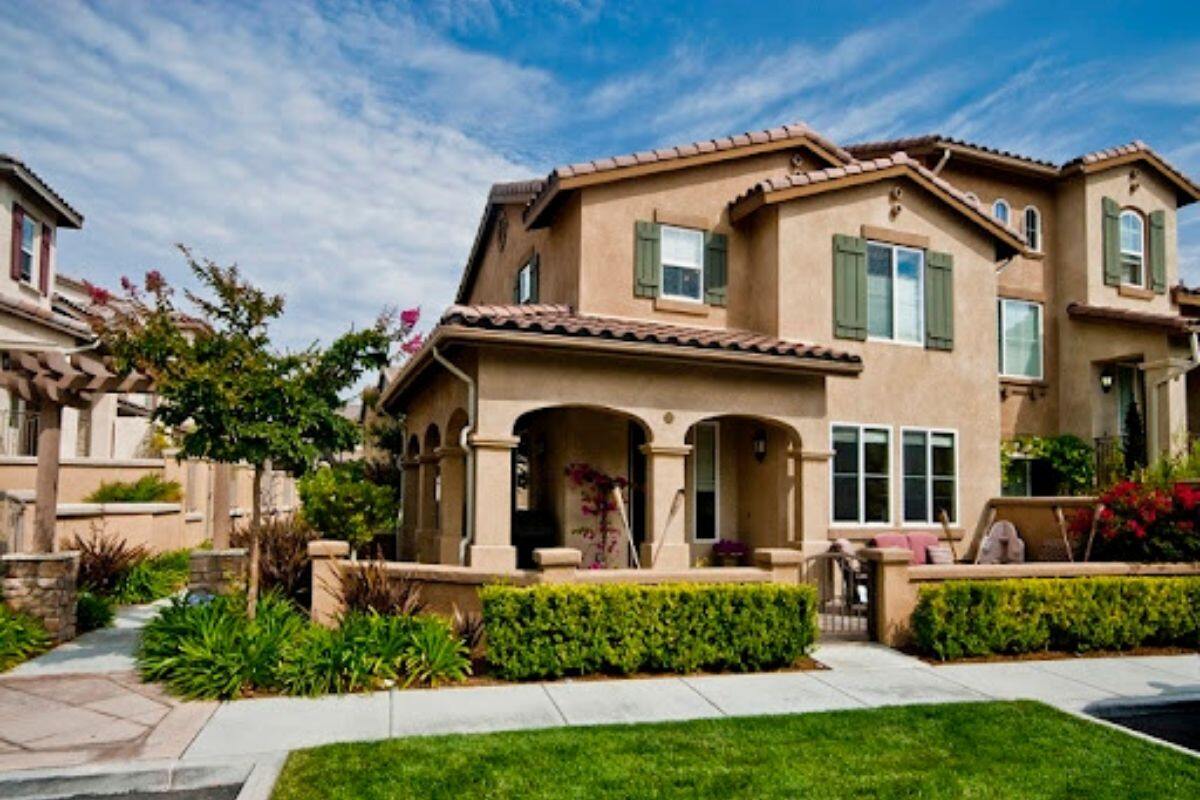 Contact us if you have specific questions about Del Mar › Click here!
Reason 2 - Nature is There for You to Enjoy
You expect a San Diego town to be close to a beach, and in Del Mar, What A Beach! Del Mar City Beach is one of the best in southern California. There is no need to leave your dog at home because Del Mar North Dog Beach and the Del Mar Rivermouth Dog Beach are there for your buddy to romp around (Del Mar City Beach does allow dogs on a leash from the day after Labor Day until June 15.).
See the latest Del Mar housing market update
Powerhouse Park is the primary waterfront park and has grass lawns just waiting for you to put down a blanket and have a family picnic. The Park borders on South Beach of Del Mar. South Beach is not as popular as Del Mar City Beach, but that naturally means it is a lot less crowded.
Beaches are almost everywhere, but sometimes a change in pace and scenery is needed. We highly recommend Los Penasquitos Canyon Preserve. It is close to Del Mar, and the 3,700-acre preserve has nearly 12 miles of trails you can wander down. The Preserve is an ecosystem where native fauna and habitat proliferate. There are many opportunities to get back to nature in Del Mar, and all of it is within
Do you own a home now and want to see the best refinance loans? › Find out here!
Reason 3 - Career and Job Opportunities Wait for You
Del Mar was ranked #2 in Best Suburbs for Young Professionals in San Diego Area and in San Diego County by Niche.com. Those figures suggest that there are serious opportunities for professional growth found here. Glassdoor hints at the possibilities with information on what the top companies are in Del Mar.
The companies mentioned are white-collar types that concentrate on intelligence-based skills. The demographics of Del Mar appear to confirm the need for intellectual as opposed to physical capability.
See the best Del Mar purchase home loans
Nearly 90% of employed Del Mar residents are white-collar workers. Over one-third have baccalaureate degrees, and approximately 20% have a least some college experience. Almost 39% have graduate degrees. Looking a bit closer at the demographic data, 38% are self-employed, 52% work for private companies, only 6% are government workers, and 3% work in not-for-profit organizations. Those who have advanced education, particularly in computer skills, apparently will do well in Del Mar. The average household income is approximately $216,000.
Get Pre-Approved in 60 Seconds...
(No Social Security Number Needed)
By proceeding, you consent to receive calls and texts at the number you provided, including marketing by auto-dialer, pre-recorded voicemail, and email, from this site's operators about real estate related matters, but not as a condition of purchase. You also agree to our Terms of Service, and to our Privacy Policy regarding the information relating to you. Message and data rates may apply. This consent applies even if you are on a corporate, state or national Do Not Call list. This site is protected by reCAPTCHA and the Google Privacy Policy and Terms of Service apply.
Reason 4 - Oh, The Things You Can Do!
We already mentioned the beaches. Del Mar is solidly positioned in the sand and surf culture of southern California. However, there are many other things to do that will occupy your free time.
One of the biggest attractions is the Del Mar Thoroughbred Club. Summer is the racing season for those who follow the horses. So, you can place your bets and enjoy the racetrack that includes weekend concerts and Family Weekends.
Summer is also the time for the San Diego County Fair. Did you think that San Diego is just one huge urban area? You are wrong! This county has a lot of small farms that grow fresh produce to please your tastebuds. We suggest you lose a few pounds before you go to the Fair. The food there includes things like deep-fried Snickers, cotton candy, and deep-fried Oreos (Yummy!). This is a place to look at all the animals and shamelessly pig out. Why not? All the other fairgoers are doing it!
Do you own a home now? Get a fast and free automated value instantly
If you are more into healthy food, you can head on down to the Del Mar Farmers Market every Saturday afternoon. The vendors have fresh bread, seafood, seasonal fruits, and vegetables, and jars full of jam. There are also yoga classes at the Famers Market (After all, this is southern California.).
You can burn off well-earned calories by doing some hiking. Del Mar has some opportunities for you to put on your hiking shoes and go wandering through the habitat. Hiking opportunities include Torrey Pines State Natural Reserve, Crest Canyon, Scripps Bluff Preserve, San Dieguito Lagoon, Riverpath Del Mar, and San Elijo Lagoon.
Nature is all around you in Del Mar, and it beckons you to come and appreciate it. The Free Flight Exotic Bird Sanctuary is a place reserved for the rehabilitation and education of exotic birds. In addition, the San Elijo Lagoon Ecological Reserve and Nature Center is close to Del Mar. It is a large tidal wetland, one of what used to be many such natural habitats in San Diego County.
See the latest Del Mar homes, townhomes, and condos for sale › Click here
Reason 5 - Have a Beer or a Meal
We do not think that San Diego County rivals Munich, Germany, when it comes to beer. Nevertheless, we sincerely believe that we have some excellent craft breweries. Viewpoint Brewing is the first brewery in the San Diego area. The establishment was founded on the idea that everyone and everything brings a unique perspective to creation and interpretation. Viewpoint Brewing combines house-brewed beer and excellent food with a stunning view of the San Dieguito Lagoon to produce an enjoyable drinking and dining experience. It is a great place to bring family, friends, and business associates.
A special occasion is what Addison restaurant is all about. This two-star Michelin restaurant is the only San Diego restaurant with such culinary recognition and serves up memorable meals with superior service every night.
See the latest Del Mar homes, townhomes, and condos for sale
Beach cuisine is a Del Mar specialty. Poseidon is a seafood wonder, and Jake's Del Mar has a Hula Pie just waiting to reward your taste buds. Pacifica Del Mar is not shy about saying that seafood is their passion. Entrees like Hamachi Carpaccio or Bluefin Tuna Poke are well worth the visit.
There are other places to go for a meal in Del Mar, but we want to make sure you know that San Diego is so much more than taco or burger stands.
A Look at the Real Estate
The Median Rent in Del Mar is $2,320 per month, and approximately 47% of all the residents are tenants. In addition, 75% of the residents surveyed by Niche.com said that there were no vacant or abandoned properties. The same percentage said that both the exterior and interior quality of the homes is good or excellent. This information helps to explain why the value of a Del Mar house is so high.
Del Mar is an expensive community, and houses come at a hefty price. The Median Sales Price in Del Mar is $2,337,500, and the Median Days on the Market in 30 Days. Redfin.com rates the Del Mar housing market as Somewhat Competitive.
Do you own a home now and want to see the best refinance home loans?
The less than fierce competition for house sales in Del Mar makes sense when considering the median price. The mortgage rate trends, as of this writing, in Del Mar is 2.77%. If a person pays a 10% down payment on a median sales-priced home, the annual mortgage cost is no less than $58,000 a year. Thus, impulse buying does not happen in Del Mar.
Planning is the secret to getting the best deal in the Del Mar community. Prospective buyers must know their needs and what they can afford. Buying a house is not a simple matter, and it is essential to have a good real estate agent providing service. That can save you as a buyer thousands of dollars.
Real estate agents look for the best possible deal for their clients. They can negotiate with a seller on repair work, how who will pay off a utility budget, and when the house will be available for occupancy. Agents will authorize an extensive title search so that there is no argument over who owns the property.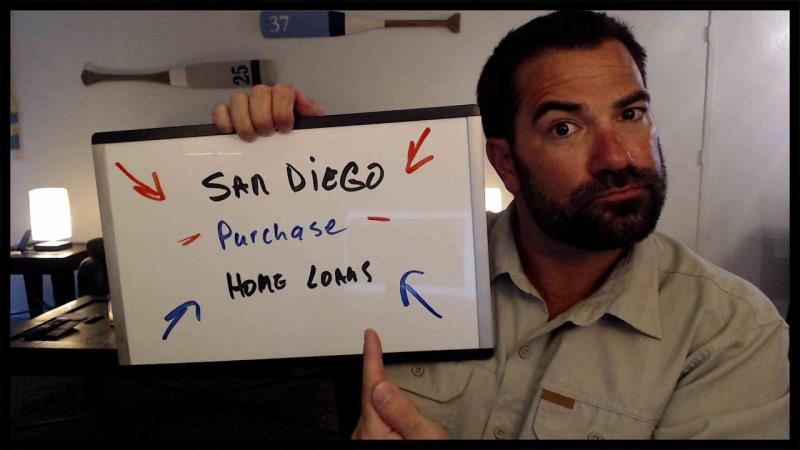 See the best Del Mar purchase home loans › See Now

An agent not only saves you money; that person saves you an incredible amount of time. The paperwork for the upscale property found in Del Mar can be extensive. A real estate agent has access to databases the ordinary consumer does not. What takes the estate agent a few hours could take someone else several days. Let's face it; time is money. You don't want to waste either, and you will not with a real estate agent.
We can help you find that ideal piece of property in Del Mar.
We are a real estate agency that has worked in San Diego County for years. We are very familiar with Del Mar and all its attractions. Scouting out a neighborhood and properties for sale is something we do all the time. We know how to find the best deals.
Contact us if you have specific questions about Del Mar
We work in a team atmosphere where we interact with you in the entire real estate agents can't provide help with mortgage loans. We are a licensed mortgage loan originator. The mortgage rates and type of mortgage we can find for you will save you a lot in the long run.
Can we be of help to you? We would welcome the opportunity to do so! If you're interested in our services, we encourage you to contact us at your earliest convenience. We think you're going to be pleasantly surprised by everything we can do for your benefit.
I would love to help assist you with your home purchase, home sale, or home loan - please feel free to give me a call, text, or use the form below.
Your Del Mar Insider,
Scott
Get Scott's Personal Help Below...
Where Do You Want To Go Next?
By clicking "Send" I/We agree by electronic signature as stated below: 1) To be contacted by telephone even if the telephone number appears on a State/National Do Not Call registry or any company's Do Not Contact lists. 2) To this website's Privacy Policy and Terms of Use.
See Del Mar's Best Areas Below...
See North County Coastal Best Areas Below...
See Del Mar's Newest Listings Below...