5 Reasons Coronado San Diego Is a Great Place to Live in 2023 | 2024
Posted by Scott Taylor on Thursday, November 17, 2022 at 4:00 PM
By Scott Taylor / November 17, 2022
Comment
When it comes to living the dream, dreams don't get much better than coming home to Coronado, San Diego.
Coronado, North Island, and the Silver Strand (which connects Coronado to the mainland) create San Diego Bay. Residents, therefore, enjoy both the waters of the Bay and the ocean surf.
VISIT: San Diego's Top 5 Luxury Home for Sale Markets in 2023 | 2024
The name Coronado means "crowned one," and there are few ways the place doesn't live up to its name. With the completion of the famous Hotel del Coronado in 1888, the island began its long history as a resort destination. By 1900, a "Tent City" was established for more modest vacationers, and the fun has continued as the island burgeoned into an established residential community with resort flair.
TOP POST: San Diego Mortgage Rates: Trends, Predictions, & Forecasts in 2023 | 2024
It's also home to the Naval Air Station North Island, the Naval Amphibious Base Coronado, and a training center for Navy Seals, who one can often see training on the beaches in the distance. Therefore, it should come as no surprise the population is full of military men and women.
READ: 6 Reasons San Diego is California's #1 Real Estate Buy in 2023 | 2024
If you're looking for great views, ample opportunities to enjoy the outdoors, a close-knit community, access to downtown, or everything in one, perfect package, Coronado Island is the place to be.
JUST UPDATED: San Diego's 7 Best Places to Live in 2023 | 2024
To get into specifics, though, here are five reasons why you'll want to explore the real estate possibilities available in this jewel of an area.
It isn't called "The Crown" for nothing.
Here's a quick rundown of our list:
Reason 1 - A Close-Knit Community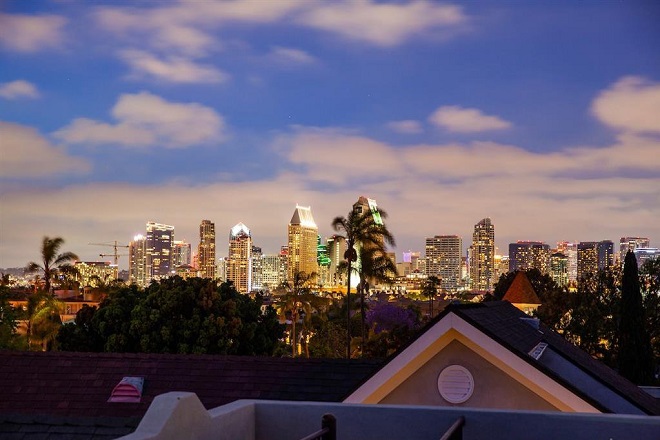 While many areas popular with tourists lack that cozy feel, Coronado residents enjoy the best of both worlds. Not only does it offer the excellent amenities that delight tourists, it can also boast its own cultural institutions, annual community events, recreational opportunities, and so much more.
JUST UPDATED: San Diego Real Estate Market Forecast in 2023 | 2024
Residents are kept apprised of all that's happening around town through the local newsletter, Coronado Currents. Every few months, all residents are mailed the publication that details local issues, arts and cultural happenings, and contains community announcements. The municipal website is also chock full of information and regularly updated with community happenings.
TOP POST: 5 San Diego Housing Predictions in 2023 | 2024
Annual community events also serve to bring out the neighbors throughout the calendar year. Big celebrations include Motorcars on Main Street, Historic Home Tour, a July 4th Parade, the Coronado Summer Concerts Series, the Coronado Art Walk, Coronado Speed fest, the Holiday Open House and Parade, and the Coronado Flower Show.
VISIT: San Diego's 7 Wealthiest Neighborhoods in 2023 | 2024
It's these kinds of celebrations that guarantee you won't go years without meeting the neighbors or becoming part of local life.
See the latest Coronado homes, townhomes, and condos for sale… Search Now ›
Reason 2 - Plentiful Opportunities to Enjoy San Diego's Incredible Climate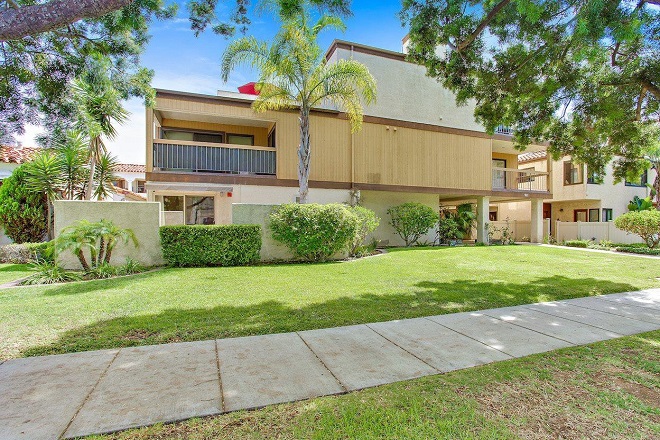 Athletes of all types can find something to do in Coronado.
Since this is California we're talking about, we'll start with the beaches. There's a beach for everyone in Coronado, from surfers to dog-lovers to families.
VISIT: San Diego's 10 Most Affordable Neighborhoods in 2023 | 2024
From South Beach, you can spot the nation's future Navy Seals in training, while North Beach is where surfers ride the waves by day and the gleam of beach bonfires lights up the night. North Beach is also the place to take your dog for a good time. The 1.5 miles of white sand beach is what caused Dr. Stephen Leatherman (aka, "Dr. Beach") to give Coronado Beach the Best in the U.S. title back in 2012. For families, the Coronado Ferry Landing allows kids to enjoy the bay waters with a great view of downtown San Diego for adults. Campers and more naturalist types can camp or explore the undeveloped miles of shoreline and nature preserve of Silver Strand State Beach.
NEW POST: San Diego's Best 5 Private Country Clubs in 2023 | 2024
Golfers will appreciate the easy access to the country's best public golf course, Coronado Municipal Golf Course. Despite its resort feel, the fact it's a public course let's patrons enjoy world-class views for a reasonable price.
Coronado's sixteen miles of boardwalk is perfect for those looking to stroll or jog, and plentiful bike paths are great for cyclists.
READ: 7 Reasons to Buy a Home in San Diego in 2023 | 2024
Throw in opportunities to sail, skateboard, kayak, and paddle board, and there's almost no reason to spend the day inside!
See the latest Coronado active, pending, and sold homes for sale like a Pro – without the expensive license… See Now ›
Reason 3 - A great Place for Families to Call Home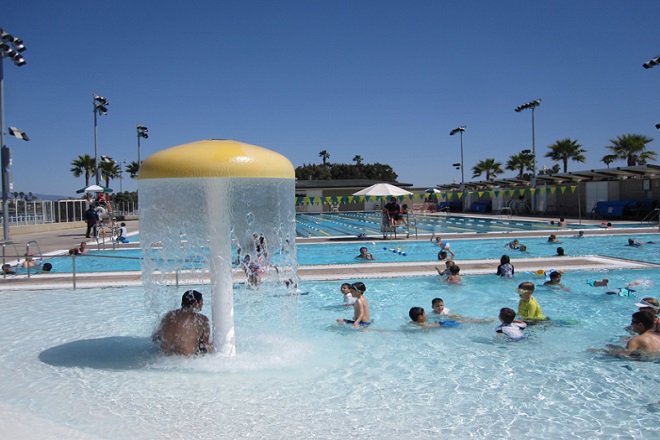 Coronado offers wonderful educational and recreational opportunities for families.
The Coronado Unified School District boasts high-achieving institutions for K-12 students, including Coronado Middle School (CMS), Coronado High School, Silver Strand Elementary, and Village Elementary. Those looking for private school opportunities can send their K-8 children to either Sacred Heart Parish School or Christ Church Day School.
TOP POST: San Diego Housing Bubble? 5 Reasons Why It Won't Crash in 2023 | 2024
Coronado also has its own Recreation Department, offering plenty of fun for out-of-school hours. Kids (and adults) can enjoy arts and crafts, dance classes, sports leagues, and tennis and aquatics classes. They also offer scholarships to area children so no one need miss out on these great opportunities.
EXPOSED: The 'Real' San Diego Cost of Living Guide in 2023 | 2024
Families will also appreciate the programs offered at the Coronado Public Library, including story times, adult classes, and a Piano Concerts Series.
Get Pre-Approved in 60 Seconds...
(No Social Security Number Needed)
By proceeding, you consent to receive calls and texts at the number you provided, including marketing by auto-dialer, pre-recorded voicemail, and email, from this site's operators about real estate related matters, but not as a condition of purchase. You also agree to our Terms of Service, and to our Privacy Policy regarding the information relating to you. Message and data rates may apply. This consent applies even if you are on a corporate, state or national Do Not Call list. This site is protected by reCAPTCHA and the Google Privacy Policy and Terms of Service apply.
Reason 4 - Plenty of Cultural Opportunities Close to Home
Although it's just a hop over the water from downtown, Coronado has plenty of cultural offerings all its own. Amateur thespians can get involved in the local community theater group, Coronado Playhouse, or grab tickets for the professional troupe that calls it home, the Lamb's Player Theater.
READ: San Diego vs Los Angeles: Which SoCal City is Best in 2023 | 2024?
In addition to galleries and home tours, residents can get a taste of local history at the Coronado Museum of History and Art or take a walking tour sponsored by the Coronado Historical Association.
Get Pre-Approved for an Coronado home loan in 60 seconds or less – no social security number needed. Get Started ›
Reason 5 - A Stable Housing Market that's Only Going Up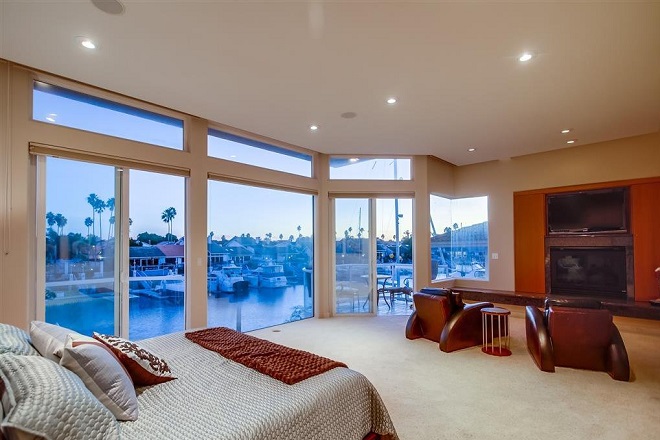 No doubt about it, Coronado has so much to offer that real estate doesn't come cheap, but 2020 | 2021 is a great time to buy. While the population of the island is predicted in increase over the coming decades, housing growth will be much slower.
READ: 5 (Hot) Up and Coming San Diego Neighborhoods in 2023 | 2024
According to Trulia, the median home sales price is $1,530,000. Redfin notes, though, that prices are down 5.2% in the last year. Currently, homes are selling for 4% below list price, and buyers have a variety of architectural options on the island.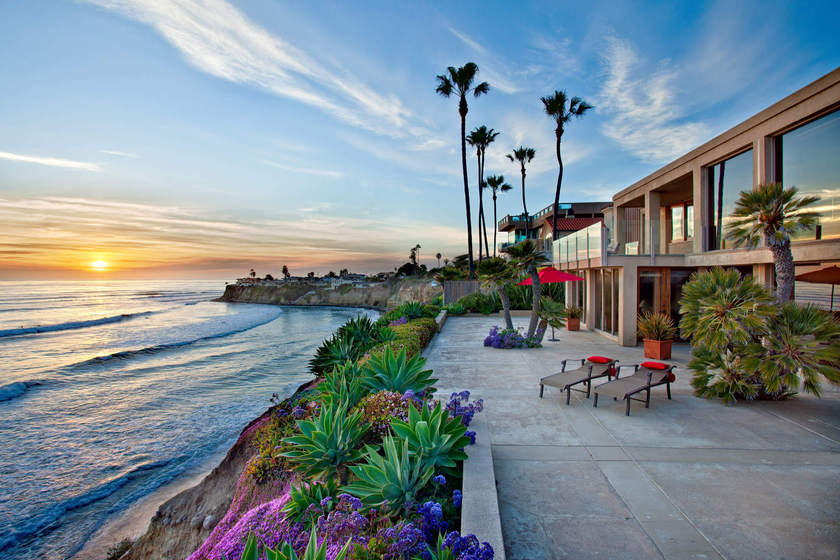 Do you own a home in Coronado and want a fast, free, and automated home valuation in 30 seconds or less? Get One Now ›
If you have questions or would like to find out more about the Coronado real estate market, please contact me, and I'll be able to help.
READ: 9 Best Places for Families to Live in San Diego in 2023 | 2024
I would love to help assist you with your home purchase, home sale, or home loan - please feel free to give me a call, text, or use the form below.
Your Coronado Insider,
Scott
Get Scott's Personal Help Below...
Where Do You Want To Go Next?
By clicking "Send" I/We agree by electronic signature as stated below: 1) To be contacted by telephone even if the telephone number appears on a State/National Do Not Call registry or any company's Do Not Contact lists. 2) To this website's Privacy Policy and Terms of Use.
See Our Top Blog Posts Below...
See Coronado's Newest Listings Below...