5 Reasons Alpine San Diego Is a Great Place to Live in 2023 | 2024
Posted by Scott Taylor on Monday, March 6, 2023 at 1:06 AM
By Scott Taylor / March 6, 2023
Comment
Those seeking a home in California may not have heard of Alpine, but they should learn about it. Alpine, located in San Diego County, has a lot of advantages that are attractive to newcomers. There are some obvious benefits that everyone in San Diego enjoys, like the weather and proximity to the beach. However, Alpine has its own personality that many find makes it a special place to call home.
Alpine has a population of 14,830, so it is a smaller community compared to some of the others in the area. Its name is rather unusual, given the fact it is in one of the most moderate climates of California. The name was a suggestion from a resident in the 1880's. The resident, who was from Switzerland, said the area reminded her of her homeland as there are lots of mountains surrounding it.
See the latest Alpine homes for sale
The schools are highly ranked and most statistics state is has a decent nightlife. However, most of that targets more families and middle-aged adults and includes things like restaurants and shopping.
Here's a quick rundown of our list:
Reason 1 - Affordability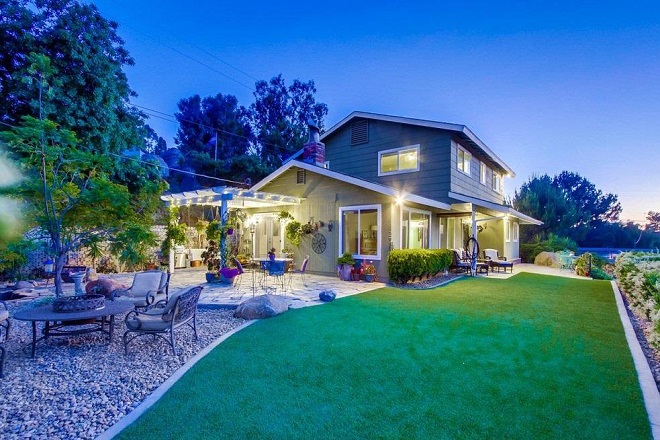 The median home price in Alpine is $590,000, so it is a little below other median home prices in the area. The rent is similar to other areas, averaging at $2,106. This makes living in this community more affordable than others.
See the best Alpine purchase home loans
The median income is $77,883 so that adds to the affordability. This is one of the reasons for a 72 percent home ownership rate.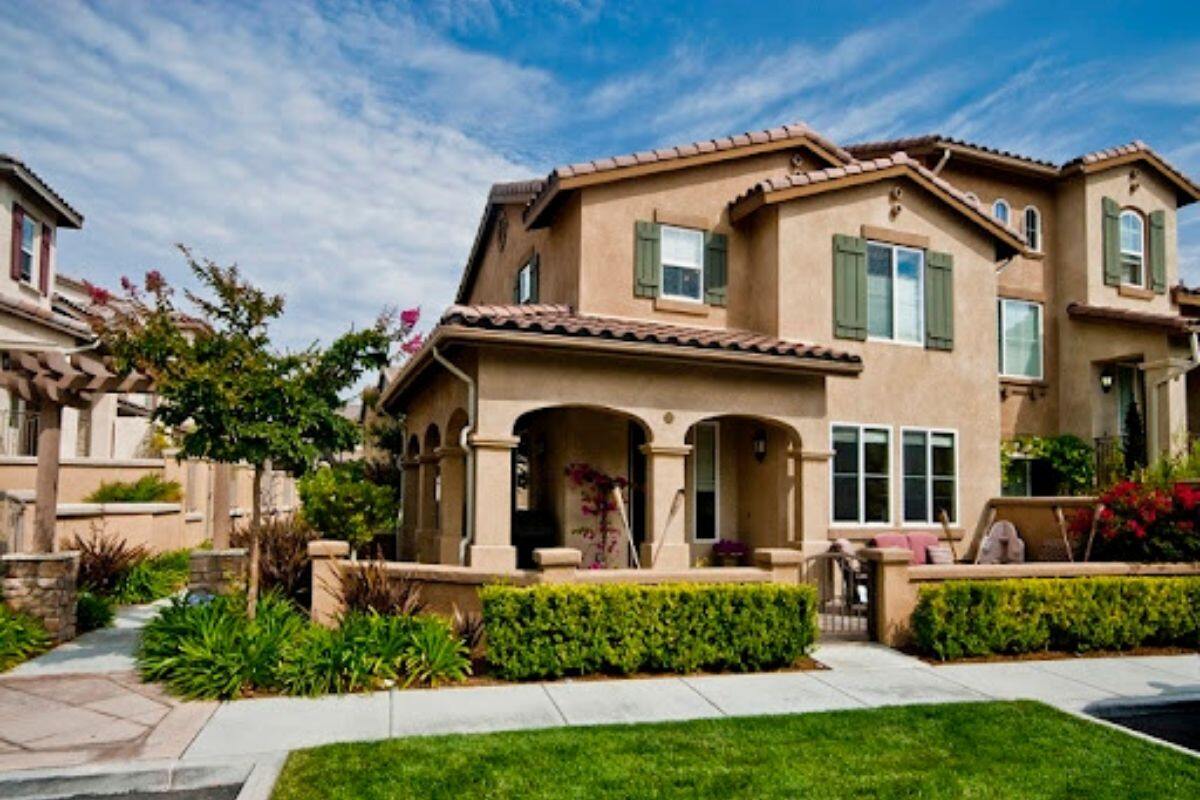 Contact us if you have specific questions about Alpine › Click here!
Reason 2 - Diversity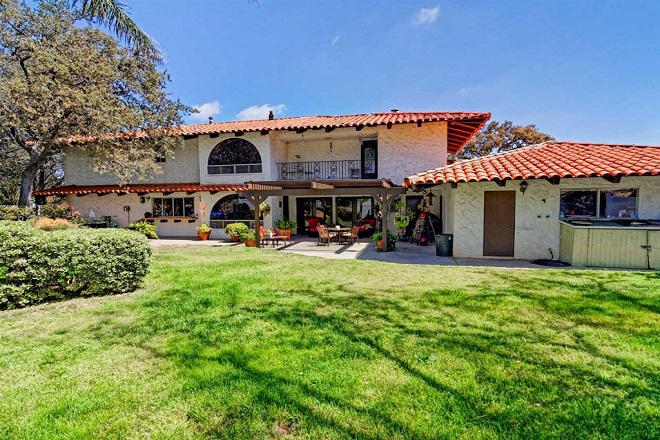 Diversity is on the rise in Alpine. Even though it is a small community, Alpine is diverse in both age and race. Most of its residents are between 18 and 62, with around 40 percent of residents over retirement age. The median age is around 46 years old, so the community is best for those well into life and career and raising families. However, it has a lot young people too with many falling between 18 and 21 years old.
Do you own a home now? Get a fast and free automated value instantly
The majority of those in the community are white with Hispanics the second most prominent demographic group. There are other Asians, African-Americans and Indian groups there along with other unidentified races. Men and women percentages are almost equally divided with woman making up 53.4 percent of the population with men accounting for 46.6 percent of the communities residents.
Most residents have some college education or an associate's degree. It leans toward conservative politically.
Do you own a home now and want to see the best refinance loans? › Find out here!
Reason 3 - The Mountains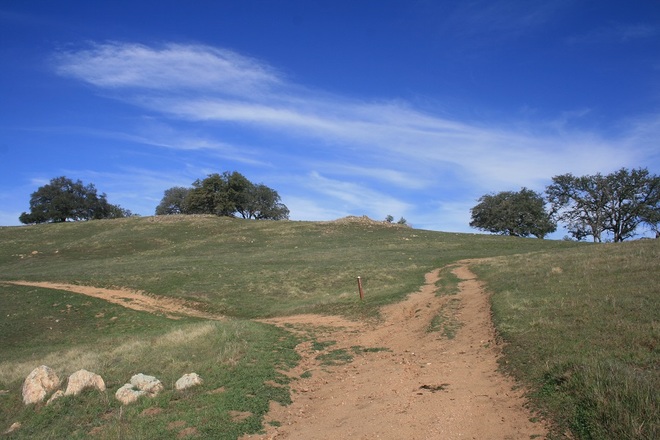 Alpine is located in the Cuyamaco Mountains of San Diego County. It is mostly surrounded by the Cleveland National Forest. It also has two Native American reservations of the Kumeyaay Nation along its borders that include Viejas and Sycuan.
See the latest Alpine homes, townhomes, and condos for sale
All of these undisturbed land provides for scenic views and natural beauty. It also means there are lots of ways to enjoy the outdoors like hiking and camping. Residents said one of the best things about living in Alpine is that you can see the stars at night. That is something you can't do very well in the city.
Get Pre-Approved in 60 Seconds...
(No Social Security Number Needed)
By proceeding, you consent to receive calls and texts at the number you provided, including marketing by auto-dialer, pre-recorded voicemail, and email, from this site's operators about real estate related matters, but not as a condition of purchase. You also agree to our Terms of Service, and to our Privacy Policy regarding the information relating to you. Message and data rates may apply. This consent applies even if you are on a corporate, state or national Do Not Call list. This site is protected by reCAPTCHA and the Google Privacy Policy and Terms of Service apply.
Reason 4 - It's Quiet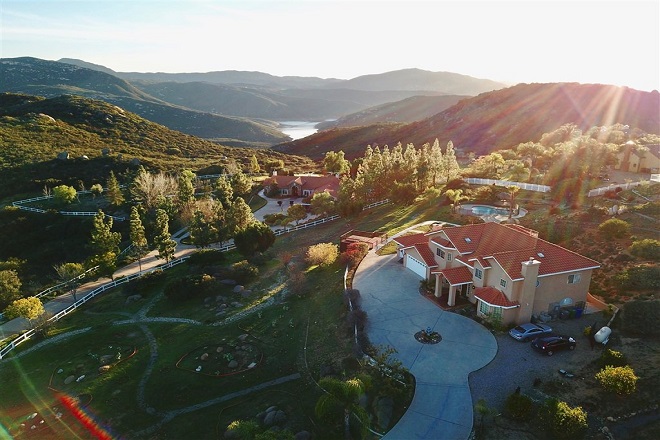 Everyone giving reviews on Alpine comment about how quiet it is. It has the charming, small-town feel and moves at a medium to slower pace. This makes it the perfect community for those seeking a refuge in a busy world.
Do you own a home now and want to see the best refinance home loans?
Along with its quiet atmosphere, those who live there say the low crime rate is also a plus. There aren't any major crimes that occur and the police and fire department have quick response times. The retirees who live there say they feel incredibly safe because police routinely patrol their homes and are quick to answer their calls.
See the latest Alpine homes, townhomes, and condos for sale › Click here
Reason 5 - Access to Interstate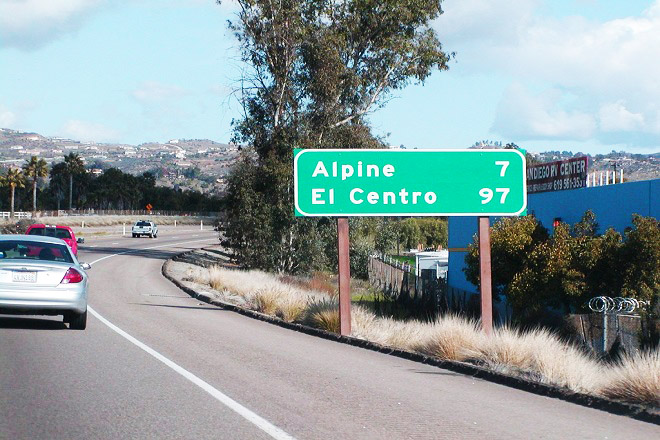 This is another plus for Alpine. Many who live there commute to San Diego for work. It has easy access to the Highway 8 and the commute is easy. Those who commute say the love the idea of a neighborhood close by that also feels secluded and in the mountains.
Other nearby areas include the cities of El Cajon, Santee and communities like Lakeside and La Mesa, so those who live in Alpine state they never feel a loss for places to go.
There are also top attractions in and around Alpine, so you and the family will have plenty to see and do. Alpine is home to Lions, Tigers and Bears, a rescue conservatory that offers educational experiences to the public. Most who go there give it five stars.
Contact us if you have specific questions about Alpine
Alpine is also home to the Viejas Casino, a large, clean, modern hotel and casino with outlet malls. It is on the nearby Native American reservation. Along with the casino, there is the Viejas Outlet Center that offers a lot of shops to explore.
One of the favorite spots to blow off some steam either with friends or family is the Viejas Bowl, located near the casino and outlets. It is a mix of modern feel with desert colors that adds to the experience.

There is also the Sycuan Casino Resort in El Cajon. It has a sports bar restaurant with modern food choices. Those visiting say they have a good time at the slot machines.
Cleveland National Forest also offers a full day of fun. The 720-square-mile park offers stunning views with lots of areas to hike and bird watch. Many also like to hike at Wright's Field in Alpine. It has a natural landscape that's perfect for a short walk nearby. Some use the field to take family pictures too because of its natural beauty.
Don't miss out! See the latest Alpine homes right now
For those who want a beer tasting experience, the Alpine Beer Company can provide all you need. Beer lovers say it has some of the best brews in the area. The food in this casual restaurant is also good, according to reviews.
Those who are interested in moving or exploring Alpine should contact me about options. I would be happy to help find the right place to create a new home for you and your family.
I would love to help assist you with your home purchase, home sale, or home loan - please feel free to give me a call, text, or use the form below.
Your Alpine Insider,
Scott
Get Scott's Personal Help Below...
Where Do You Want To Go Next?
By clicking "Send" I/We agree by electronic signature as stated below: 1) To be contacted by telephone even if the telephone number appears on a State/National Do Not Call registry or any company's Do Not Contact lists. 2) To this website's Privacy Policy and Terms of Use.
See East County Best Areas Below...
See Alpine's Newest Listings Below...