5 Reasons 4S Ranch San Diego Is a Great Place to Live in 2023 | 2024
Posted by Scott Taylor on Thursday, May 18, 2023 at 10:42 PM
By Scott Taylor / May 18, 2023
Comment
4S Ranch in San Diego county is a planned community situated between the cities of San Diego and Rancho Bernardo. What is now known as 4S Ranch was first developed in 1987 with the goal of a business park. Housing development started in 2000 and was completed in 2014.
The center of this community is the Commons Town Center, a shopping center and local spot for groceries as well as fitness and wellness. The neighborhoods branch out from this center with single family homes in development style housing and a luxury living apartment complex. 4S Ranch has its own library and maintains 6 community parks, which offer a variety of sports fields to outdoor recreation.
Here's a quick rundown of our list:
Reason 1 - Schools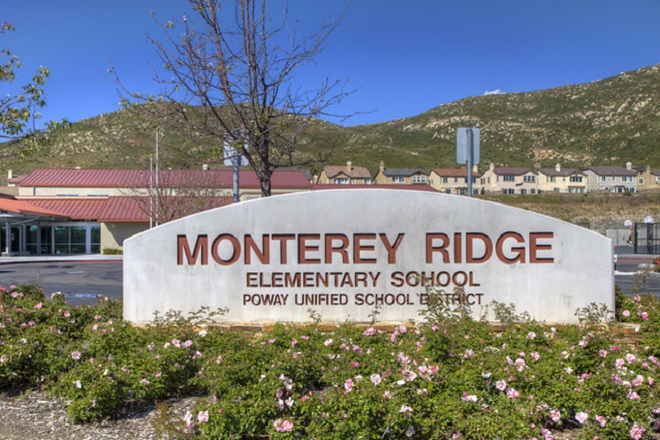 4S Ranch is part of the Poway Unified School District which is a large district comprised of over 35 schools educating from kindergarten to high school adult levels. 26 of the schools are located in San Diego city with 12 schools in Poway.
See the latest 4S Ranch homes for sale
The district is one of the largest in the area, the third largest in the county. They currently educate over 35,000 students and strives to prepare students for college and career.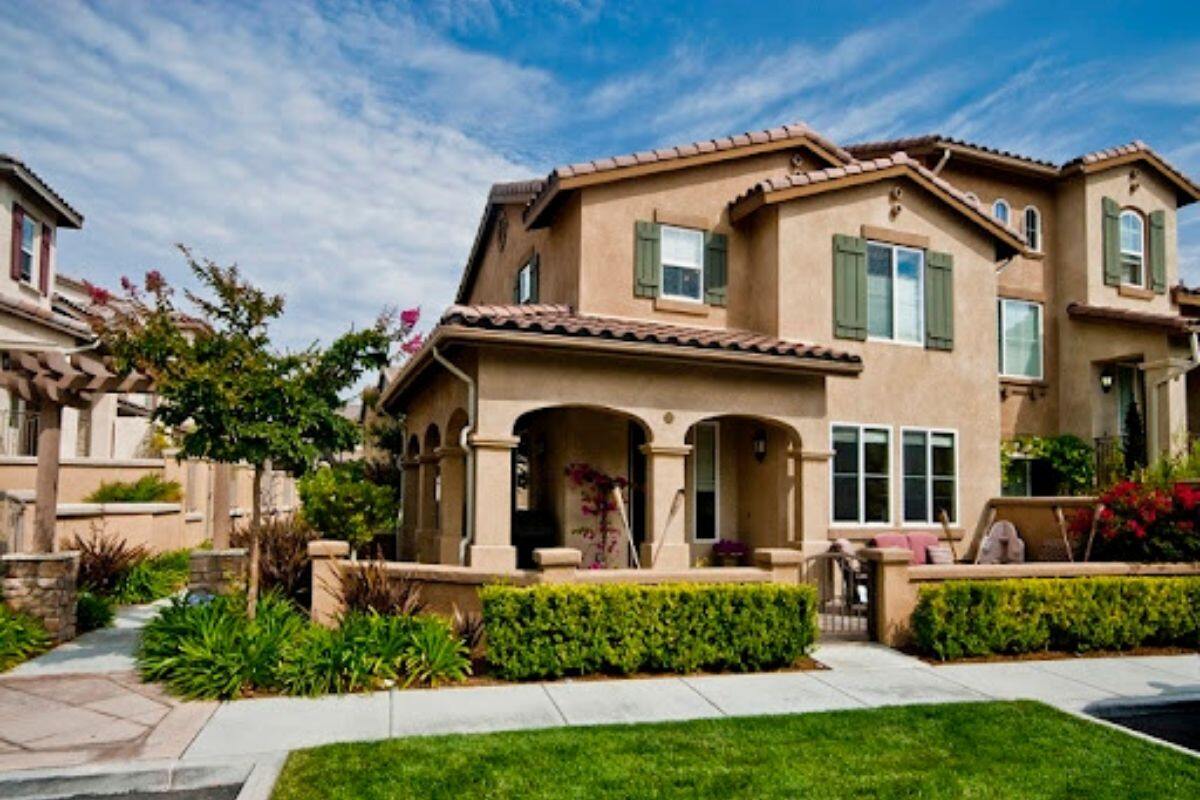 Contact us if you have specific questions about 4S Ranch › Click here!
Reason 2 - Jobs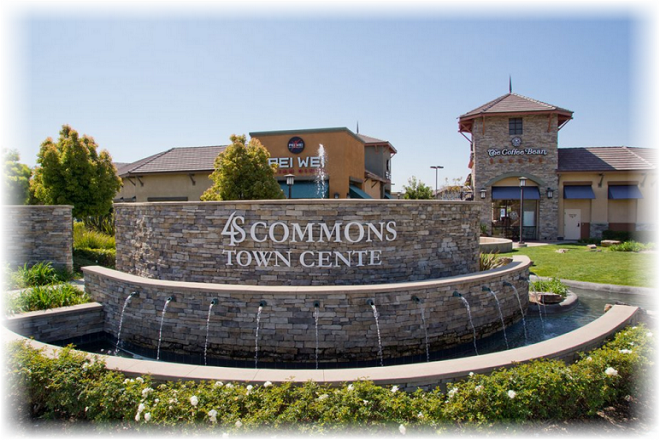 4S Ranch is primarily a residential community with shops and businesses in the Commons Town Center. Within the Commons Town Center there are commercial big box stores as well as health, wellness, and fitness businesses.
See the best 4S Ranch purchase home loans
4S Ranch is between Rancho Bernardo and San Diego, which offer a wide range of jobs and careers with a short commute. The surrounding areas have active chambers of commerce for small businesses and the cities have plenty of opportunity to work in the city and live in 4S Ranch.
Do you own a home now and want to see the best refinance loans? › Find out here!
Reason 3 - Real Estate and Neighborhoods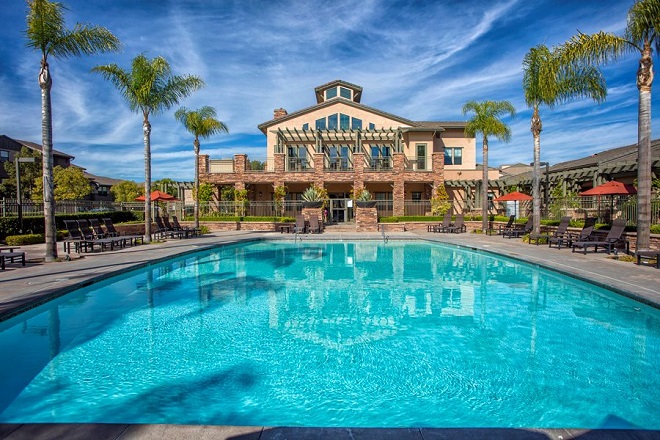 The residential components of 4S Ranch are situated around the 4S Commons Town Center, a bustling and convenient community space. The planning of this community provides development style neighborhoods with single family homes, townhomes, and condos.
The neighborhoods of 4S Ranch are well-known for being safe, affluent, and family friendly making this location a destination. The homes of 4S Ranch also utilize Shelter in Place construction which makes them safe during wildfires. Many developments in the area have HOA fees which help maintain the community spaces and keep the neighborhood uniform and in its best condition.
Do you own a home now? Get a fast and free automated value instantly
4S Ranch is a great place for buying as well as renting. A highly rated rental opportunity is The Reserve at 4S, which offers luxury style living with plenty of amenities and apartments in a range of sizes, starting at one bedroom. The complex is within walking distance to the shops and a short distance from outdoor hiking and biking.
The neighborhoods of 4S Ranch are protected by the San Diego Sheriff's Department at the 4S Ranch Substation. In addition to their usual patrols and protection they also have a senior volunteer program to help protect and support the community. This program protects homes with vacation security checks, visiting the homebound, and crime prevention.
Get Pre-Approved in 60 Seconds...
(No Social Security Number Needed)
By proceeding, you consent to receive calls and texts at the number you provided, including marketing by auto-dialer, pre-recorded voicemail, and email, from this site's operators about real estate related matters, but not as a condition of purchase. You also agree to our Terms of Service, and to our Privacy Policy regarding the information relating to you. Message and data rates may apply. This consent applies even if you are on a corporate, state or national Do Not Call list. This site is protected by reCAPTCHA and the Google Privacy Policy and Terms of Service apply.
Reason 4 - Outdoor Spaces
Due to its location, 4S Ranch has six community parks that each have their own unique amenities. All of the 4S Ranch Parks are open to the public as a place to gather, relax, and enjoy the 4S Ranch community.
4S Ranch Sports Park is a popular outdoor facility with sports fields that include five baseball diamonds, six multipurpose fields which can be used for soccer, tennis courts, basketball courts, and a roller hockey rink. This is the place in 4S Ranch to join a team and enjoy some healthy competition. Teams are available for several sports and a variety of age ranges. There's also a playground, outdoor picnic areas, and grassy space. Fields and courts can be reserved for a small fee.
See the latest 4S Ranch homes, townhomes, and condos for sale
4S Ranch Community Park is another popular park within the community located next to the Sports Park. This park is home to the local Boys & Girls Club which has a host of indoor community events. There's also outdoor space, which makes this park a great option for hosting parties and get-togethers. The gazebo offers nice shade and the parking lot can accommodate larger parties. The playground, bocce courts, and picnic areas round out the amenities nicely and make this park a popular destination.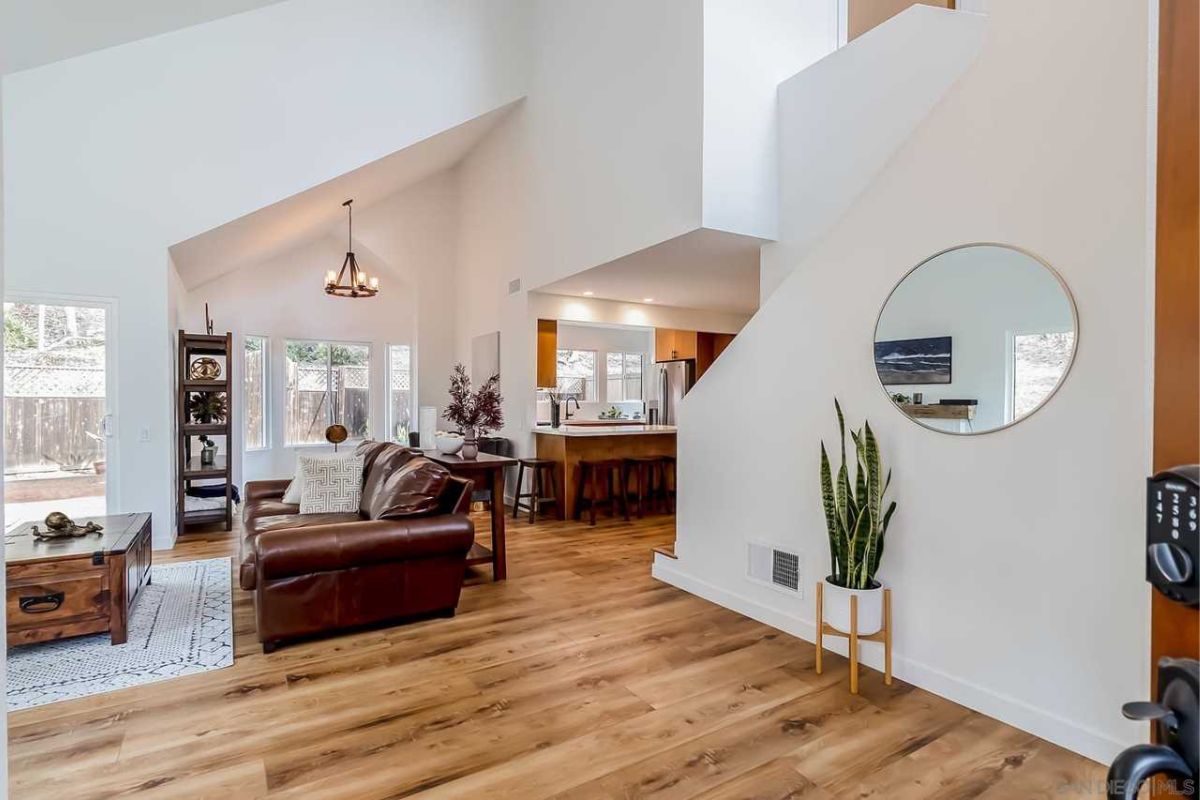 See the latest 4S Ranch homes for sale › See Now
Reason 5 - Community Spaces
The most popular community space in 4S Ranch is the 4S Commons Town Center. As mentioned earlier this is the destination for all the shopping, health, and wellness in 4S Ranch. The entire community was designed around this location, and for good reason.
Do you own a home now and want to see the best refinance home loans?
Residents can run errands, pick up groceries, take a yoga class, and even visit the 4S Ranch Library all in this one location. This space, along with the neighborhoods just outside and the community parks creates the comprehensive community of 4S Ranch.
See the latest 4S Ranch homes, townhomes, and condos for sale › Click here
Highlights of the Commons Town Center include:
Restaurants from fast food to sit down dining. This gives families a place to take a break from athletics or outdoor activities on their way home and gives people a place to gather and socialize.
Chain stores offer groceries, home repair and decor. There's also a drugstore, cleaners, and two banks to assist with any of the weekly errands residents may need to fulfill.
Health and wellness is also covered in this area with many offices from eye care to dental care, massage, and yoga.
4S Ranch primarily functions as a residential community with one central hub for shopping, businesses, and employment. 4S Ranch in San Diego county is a great place to live in 2019 because it offers everyone residents want and need in close proximity. There's space to work, shop, socialize, and enjoy the outdoors all within one community.
Don't miss out! See the latest 4S Ranch homes right now
Its location between two larger cities lets 4S Ranch become a quaint suburban community and gives residents a place to enjoy and relax while still being close enough to travel to a city for work or recreation. 4S Ranch has a great balance of quiet neighborhoods and busy commercial space, everything anyone would want in their community.
What do you think?
I would love to help assist you with your home purchase, home sale, or home loan - please feel free to give me a call, text, or use the form below.
Your 4S Ranch Insider,
Scott
Get Scott's Personal Help Below...
Where Do You Want To Go Next?
By clicking "Send" I/We agree by electronic signature as stated below: 1) To be contacted by telephone even if the telephone number appears on a State/National Do Not Call registry or any company's Do Not Contact lists. 2) To this website's Privacy Policy and Terms of Use.
See North County Inland Best Areas Below...
See 4S Ranch's Newest Listings Below...