5 Reasons Santa Ysabel San Diego is a Great Place to Live in 2021
Posted by Scott Taylor on Monday, July 12, 2021 at 7:26 PM
By Scott Taylor / July 12, 2021
Comment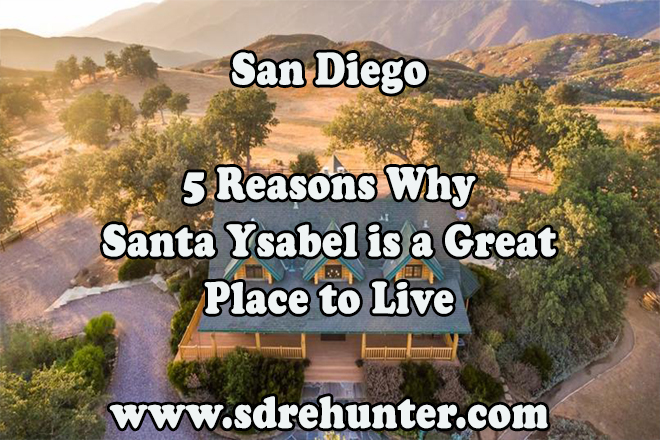 Santa Ysabel is an excellent destination for anyone seeking some time with nature. Located on the east of San Diego, Santa Ysabel is approximately 52 miles from the town- an hour's drive following the CA 78 E route. It lies on the north of the Cleveland National Forest near the San Diego River, serving as a gateway to the mountains of San Diego- Laguna, Julian and Palomar.
Santa Ysabel was home to the Kumeyaay Indians before becoming an Asistencia of the Spanish mission, Mission San Diego de Alcala in 1818. Gradually, it grew into the town of Santa Ysabel, with the first store opening its doors in 1878 owned by C. R. Wellington. It sits within what was formerly a ranch, Rancho Santa Ysabel, following a Mexican land grant to Jose Joaquin Ortega and Eduardo Stokes of 1844.
Initially, the land of Santa Ysabel was primarily used for cattle grazing by the Indian natives. Still a grazing area till today, hikers often encounter open grazing cattle during their excursions. 
Here is our list of reasons:
Reason 1: Art Gallery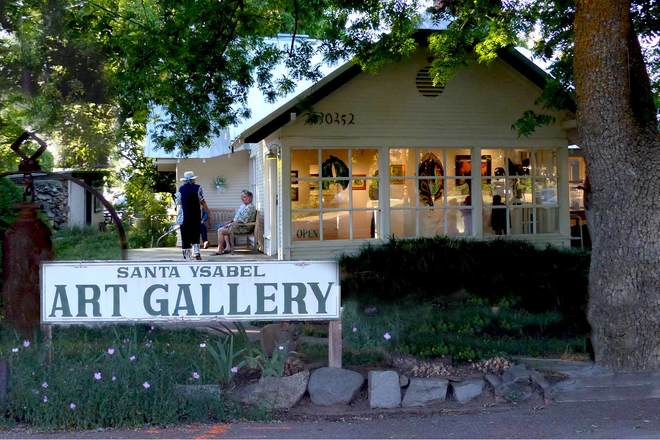 If you are an art enthusiast, then Santa Ysabel Art Gallery is a place worth visiting. Located at the intersect of Highway 78 and Highway 79, the gallery is seven miles below the mountain of Julian and thirteen miles east of Ramona. 
The gallery is in the historic Hillyer House of 1930, whose grounds offer great open spaces for strolling aligned with large trees and flower gardens. It has been in existence for twenty- five years and is surrounded by magnificent mountain views and open pastureland in the beautiful Santa Ysabel Valley.
The 5 most asked San Diego real estate questions I get...
The central art theme showcased is traditional and contemporary beautiful artwork from both established and upcoming artists. It is reputable for its outstanding commitment to excellence which is evident in all the painting, sculpture, ceramics, and glassworks displayed and the choice artists they exhibit.
Santa Ysabel Art Gallery pays particular interest in landscape works and artists, both Plein air and studio. This could be why John Hubbell, a renowned artist, poet and visionary, has earned an earmark within the gallery- the James Hubbell Room, where his famous work is displayed. 
The gallery opens Thursday through Monday mid-morning till five in the evening to the public. Private viewing can be organized on an appointment basis by contacting the person in charge. Artists' receptions are also opened to the public and no gallery admission fee required at any given time.
See the latest Santa Ysabel homes, townhomes, and condos for sale here…
Reason 2: Historical Monuments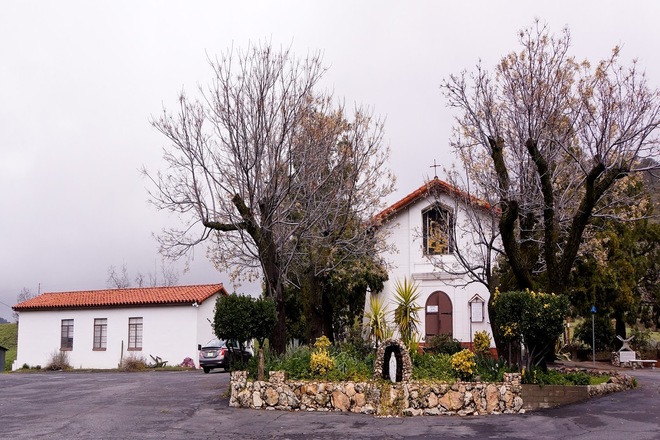 Santa Ysabel is a land rich in history that can be enjoyed and appreciated whether one is a history student or not. The Mission Santa Ysabel is one part of history worth visiting. 
The mission was established in the early 1900s and still sits on the hillside of Santa Ysabel as an iconic structure. Father Fernando Martin founded it with the first mass performed in 1818 where an estimated 500 baptisms were conducted. Four years later, the establishment operated a chapel, cemetery and granary house. It has over the years, become a museum offering a somewhat haunted feeling due to its historic preservation. Masses are still offered to date although in a Spanish-like chapel built-in 1924 after the roof of the original chapel collapsed.
Santa Ysabel Homeowners: We have qualified buyers desperately seeking to buy immediately and pay top dollar…
Reason 3: Hiking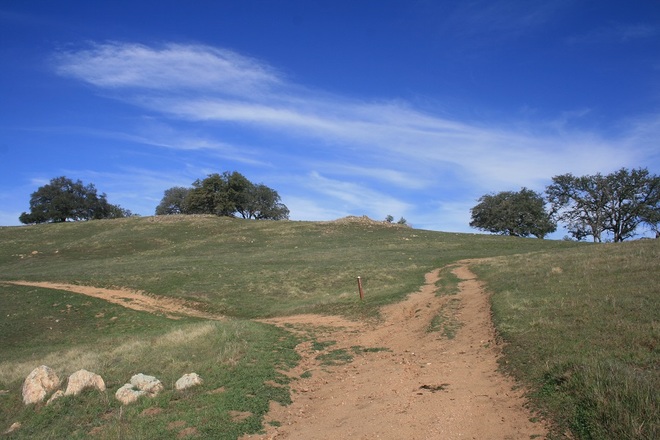 Santa Ysabel Open Space Preserve forms part of the San Diego River Park, including a portion of the Crest Trail Coat from Volcan Mountain to San Diego Lagoon. It was initially established in 1999 as a conservatory for endangered habitats- grasslands, riparian, chaparral, oak woodlands and mountain meadows for the wild animals.
The hiking trail is an estimated 6 miles out-and-back trip, which takes roughly 4 hours to complete. The trail is moderately challenging due to the steep, slippery sections of the up-climb. For a more satisfying experience, it is advisable to explore the land in the early mornings or on colder days. 
Is the San Diego real estate market in 2021 just like 2007?
The expedition stars out at the Trailhead and follows the Lower Creek Trail which gets you to the intersect of Upper Creek Trail and Ridge Trail. Whichever direction you choose to use from the intersection will get you to the east-west connection with the Crest Trail Coast by following the trail marks and signage. 
A notable attribute of the adventure is the grassland preservation that offers a glimpse into the history of San Diego as a ranch. It is filled with oak trees, grasslands, and expansive fields of wildflowers. Patches of white and black sages, chamise, coyote bush and flattop buckwheat are also visible more so due to the buzzing bees. 
The spectacular mountain views are a great addition, and from this vantage point, the Turkey Vultures are quite visible as they soar with V-shape wings. They have been baptized the peace birds for not preying on weak, dying animals but instead, feed on dead animals. 
Be an expert on Santa Ysabel real estate – see all active, pending, and sold listings within the last 3 years now…
---
Blog Post Interrupt
Must Watch: 7 Tactics to Use When You Buy in San Diego - While You Live Elsewhere...







Back to the Post
---
Reason 4: Treasure Chest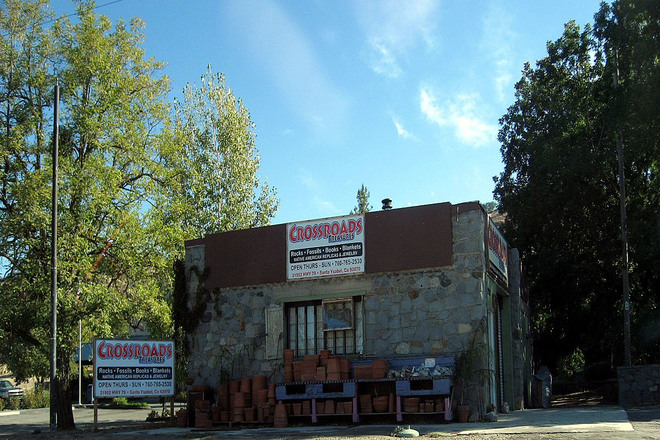 Crossroads Treasures is an antique shop that offers visitors an opportunity to explore the different rock piles and dig out what stands out for them. The finds have unique characters thus can be gifted to family and friends or take-homes as a souvenir. 
The shop stocks both local and international crystals and rocks, with some being rare find. It is excellent preservation of local history as well as an additional resource for rock knowledge. 
If you are a first time home buyer, move up buyer – or, need money for your down payment and/or closing costs – Santa Ysabel has many different options to choose from here…
Reason 5: Eat Out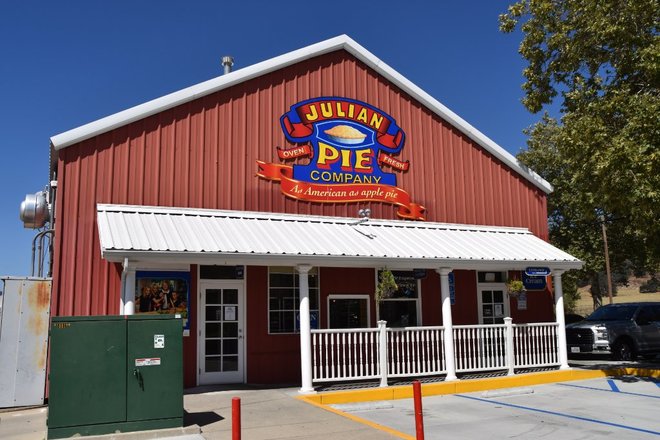 Santa Ysabel has a lot to offer when it comes to restaurants, food, and drinks. Whether you desire a simple wood-fired pizza or a cup of coffee on the go, there is a serving for you. 
The simplicity with which each meal is prepared seeks to satisfy your appetite as you savor what is on your plate. Every food outlet, restaurant or cafe, pays special attention to its services to ensure you have a pleasant experience time and again.
What do you think?
Leave me a comment below – or, contact me here. 
Your Santa Ysabel Insider, 
Scott
Where Do You Want To Go Next?
By clicking "Send" I/We agree by electronic signature as stated below: 1) To be contacted by telephone even if the telephone number appears on a State/National Do Not Call registry or any company's Do Not Contact lists. 2) To this website's Privacy Policy and Terms of Use.
See Santa Ysabel's Newest Listings Below...
Get Scott's Personal Help Below...