8 Reasons Why Ranchita San Diego is a Great Place to Live in 2022 | 2023
Posted by Scott Taylor on Thursday, June 9, 2022 at 12:30 AM
By Scott Taylor / June 9, 2022
Comment
Nobody should ever think that it is impossible to buy a house in San Diego County. We readily admit that there are some very pricey suburbs, and over $1 million sticker prices are the norm in those communities. However, this county is more than just Rancho Santa Fe or Del Mar. There are places with homes that fit nicely into your budget.
JUST UPDATED: San Diego's 7 Best Places to Live in 2022 | 2023
San Diego County is more than the surf and the beach. Yes, everybody loves the ocean, but that is where some of the more expensive properties are found. However, if you are willing to go inland, you will discover parts of Southern California with great neighborhoods and unique environments. These are areas where the crowds of house hunters do not usually go. However, a savvy shopper can get a fantastic deal there.
JUST UPDATED: San Diego Real Estate Market Forecast in 2022 | 2023
One such place is Ranchita San Diego. It is not a city but an unincorporated community south of Borrego Springs. You can think of it as part of old San Diego because it borders the desert country. This little community is a jewel to be examined. Some pleasant surprises in Ranchita San Diego make it a great place to live. All data quoted are as of this writing.
Here's a quick rundown of our list:
Reason 1 - Small Town Charm 
The traffic congestion and the noise pollution of a large metropolis can harm a person's nerves. There is a lot of stress that is brought on by the environment. Anyone who is in a high-pressure job or whose employment requires considerable concentration needs to have the ability to unwind in peace and quiet. If you want to have a home where things are not insanely hectic, Ranchita San Diego will fit the bill.
TOP POST: 5 San Diego Housing Predictions in 2022 | 2023
There are only 350 residents in this community. It guarantees no urban congestion and that you have a sincere opportunity to get to know the neighbors. The best thing about a small community is that you can leave the work frenzy of your employer in the rearview mirror as you head home in the evening. Moreover, if you happen to be a remote worker, you have the quiet needed to do some earnest work.
Get Pre-Approved for a Ranchita home loan in 60 seconds or less – no social security number needed. Get Started ›
Reason 2 - The Anza-Borrego Desert State Park 
You cannot expect a small community to have a lot of attractions within it, but there are some unique places just a few miles outside of Ranchita San Diego. The largest one is the Anza Borrego Desert State Park. It is the largest state park in California and covers close to 600,000 acres of land.
VISIT: San Diego's 7 Wealthiest Neighborhoods in 2022 | 2023
We cannot tell you everything you could do within the park because there is just so much. There are geological wonders, impressive fossils, and the flora and fauna that are incredible. The year – around park inhabitants include desert bighorn sheep. The Anza Borrego State Park Slot Hike is one of the best hiking trails in California and consists of a very narrow canyon that is the answer to a photographer's prayers. Anyone who wants to have a comprehensive introduction to desert environment and ecology will find Anza Borrego Desert State Park a fantastic teacher.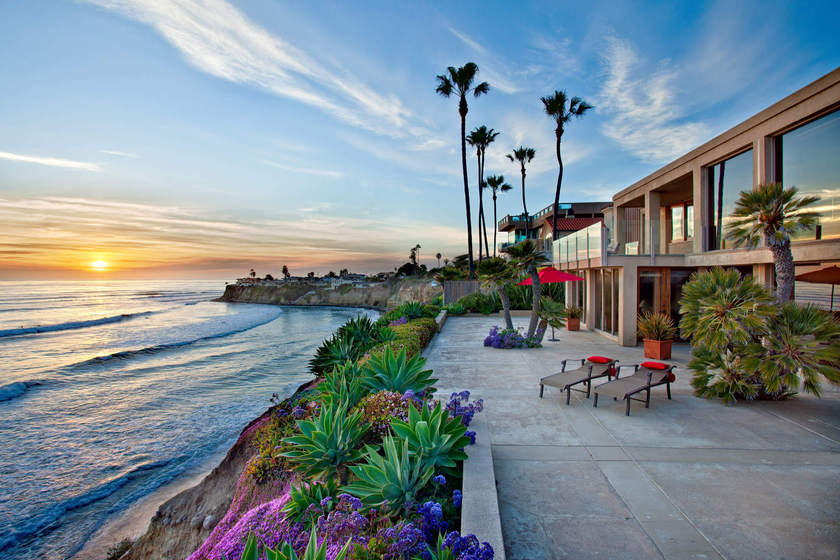 Own a home in Ranchita and you want to get a personalized home valuation for it to see how much you can walk away in profit in this exciting market? See Now ›
Reason 3 - Montezuma Valley Market 
It is becoming a major attraction for the area, and it is a combination of a beer garden, desert market, and outdoor gear shop. Anyone going to try to tackle trails in the area should stop here to get all the necessary supplies and share stories about the hiking they have done. Unfortunately, Montezuma Valley Market burned down in April 2021 and there in the process of rebuilding. Nevertheless, there is a temporary facility where avid hikers can restock all they need.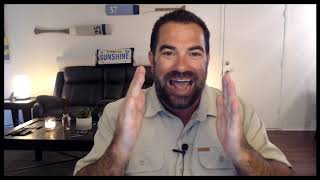 Find out what the latest and greatest Ranchita home loans are right now. Detailed video and post reveals all. See it Now ›
Reason 4 - Hiking the Jasper Trail 
You can stroll along the Jasper Trail once you have stocked up. The trail is named after Ralph Jasper, a cattle owner who had 5500 acres in the area. The trail begins in the San Ysidro Mountains and is 12 miles long. The Jasper Trail finally ends in the Grapevine Canyon. This is a well-traveled route with lots of wildflowers and scrub oak along the way. Some of the travelers in the past were the four-legged kind. Mr. Jasper used this path to move his cattle years ago.
Get Pre-Approved in 60 Seconds...
(No Social Security Number Needed)
By proceeding, you consent to receive calls and texts at the number you provided, including marketing by auto-dialer, pre-recorded voicemail, and email, from this site's operators about real estate related matters, but not as a condition of purchase. You also agree to our Terms of Service, and to our Privacy Policy regarding the information relating to you. Message and data rates may apply. This consent applies even if you are on a corporate, state or national Do Not Call list. This site is protected by reCAPTCHA and the Google Privacy Policy and Terms of Service apply.
Reason 5 - You Can Enjoy a Ride 
"Easy Rider" was a movie that introduced America to the freedom of the open road on a motorcycle. It is a beautiful experience to drive along an open road with the wind blowing all around you and see some of the best scenery you could ever want. The Montezuma Valley Road
VISIT: San Diego's 10 Most Affordable Neighborhoods in 2022 | 2023
happens to be one of the best excursions in San Diego County. It is approximately 14 miles and begins at Ranchita San Diego and will end at Borrego Springs. You are going through the wilderness and the desert, but part of the road touches close to the ocean. As a result, you get a variety of sceneries that you will not find in many other places. One of the interesting stops along the way is the Galleta Meadows Estate. If you are into dinosaurs and dragons, this tourist attraction has metal sculptures that will allow you to indulge in a little bit of the fantasy world.
NEW POST: San Diego's Best 5 Private Country Clubs in 2022 | 2023
Other attractions and destinations are outside Ranchita San Diego but not that far away. Borrego Springs is just down the road. The point we want to make is that despite being in the wide-open spaces, Ranchita San Diego has things for you to do and stuff that you can enjoy. An essential part of the fun is the outdoors.
READ: 7 Reasons to Buy a Home in San Diego in 2022 | 2023
The natural wonder of the area is impossible to resist. It takes you back to a simpler time and allows you to enjoy the ecology. However, there is something else that we think you will find irresistible about Ranchita San Diego. The following reason it is a great place to live should catch your attention and make you think seriously about living there.
Do you own a home in Ranchita and want a fast, free, and automated home valuation in 30 seconds or less? Get One Now ›
Reason 6 - Housing Is an Amazing Bargain! 
There is a sad drama that is acted out in nearly every San Diego real estate agent's office. A couple is in love with a house and believes it is precisely what they need. They sadly discover when it comes to all the figures that they cannot afford the place. It is so typical in San Diego that many people come close to giving up on trying to buy a house. If you are one of those who will be disappointed, get ready for a lovely surprise.
TOP POST: San Diego Housing Bubble? 5 Reasons Why It Won't Crash in 2022 | 2023
The median sales price for a house in this community is $220,000. Your eyes are not fooling you, and we did not forget a zero at the end. Ranchita San Diego is almost ridiculously inexpensive. A caveat that we want to point out is that most houses were built before 1990. Some of these residences were constructed during the World War II years. It suggests that while they are modestly priced, the homes may require some extensive renovation. As a result, the total cost may be higher than the median sales price.
EXPOSED: The 'Real' San Diego Cost of Living Guide in 2022 | 2023
Ranchita San Diego permits you to indulge in a unique lifestyle. Let's face it, the beaches in San Diego are great, but they are crowded. The same is true for many of the attractions. The hustle and bustle of just getting around make life less enjoyable. Sometimes it is essential to have some space and be able to think instead of reacting. Residents live in a small neighborhood, but they are close to nature. That kind of living provides some excellent benefits.
READ: San Diego vs Los Angeles: Which SoCal City is Best in 2022 | 2023?
Many people in Ranchita San Diego are self-employed, and the average household income is $75,812. In addition, approximately 60% of the housing is owned by the occupant, which means there is a reasonably large renter population.
Get Pre-Approved for a Ranchita home loan in 60 seconds or less – no social security number needed. Get Started ›
Reason 7 - The Trade-Offs 
It is critical to let readers know that Ranchita San Diego is a beautiful place for the right kind of person. However, there are opportunity costs, just as with any other community. Ranchita San Diego is tiny, and it does not have schools close by. If you have kids in grades K – 12, you will have to transport them to schools that may be 10 or more miles away. The median age of this neighborhood is 55 years old. Living close to senior citizens might not be your cup of tea.
READ: 5 (Hot) Up and Coming San Diego Neighborhoods in 2022 | 2023
However, if you like a quiet environment, or perhaps you are somebody who wants to live with other retirees and not pay a fortune for the HOA, Ranchita San Diego is fantastic!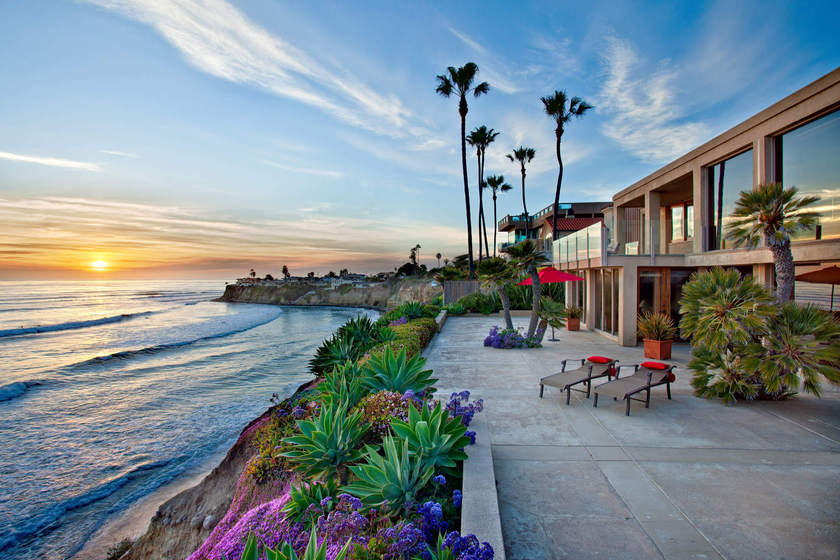 Own a home in Ranchita and you want to get a personalized home valuation for it to see how much you can walk away in profit in this exciting market? See Now ›
Reason 8 - Now, the Business Side 
Houses are so affordable in Ranchita that it is tempting to buy the place practically sight unseen. After all, that house is probably one-fifth the cost of an average home in Del Mar. One word of caution is that if you are not careful, you will turn what looks to be a great buy into a money pit where you will lose thousands of dollars.
READ: 9 Best Places for Families to Live in San Diego in 2022 | 2023
People who are anxious to score a great bargain may overlook some essential things. They might decide not to be concerned with inspections but buy the house as if it were a distressed sale. That, incidentally, means that the buyer will assume all the costs of renovating the property. It is something that real estate investors are willing to do because they will be selling the property later. If you think of the house as an investment, that's fine.
TOP POST: Zillow San Diego: 5 Lies, Fraudulent and Deceitful Tactics Used in 2022 | 2023
On the other hand, if you think of that house as a home to raise your family, you will pay dearly for the lack of due diligence.
We think that those house inspections are necessary for a community like Ranchita. The age of the structures is enough to warrant some close examination. There could be a nightmare hidden in the foundations and the support beams underneath the floorboards.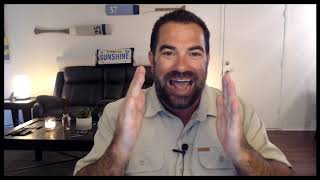 Find out what the latest and greatest Ranchita home loans are right now. Detailed video and post reveals all. See it Now ›
Let a Real Estate Agent Negotiate for You
First-time homebuyers can pay dearly for their lack of real estate knowledge. They may not know what to look for when assessing necessary renovation work. A bargain may require work to bring it up to the building code standards. Other items, such as a utility budget, could be an added expense unless a person is careful. These are reasons why you benefit from working with a real estate agent.
VISIT: 7 Best Places to Live in San Diego for Millennials in 2022 | 2023
These professionals work hard for their commission, and they walk onto a property with a third-party perspective. They will look for potential problems that will require the seller's attention. Part of the real estate transaction is some negotiation. It is where buyer and seller mutually agree on who will pay for any necessary renovation work. Often, the seller will be willing to pay for the construction if the buyer agrees not to lower the offer. A seller who is anxious to close the deal might assume certain closing costs.
VISIT: 5 Best Places to Live in San Diego for Military in 2022 | 2023
We are the type of real estate agent that can be of immense value to you. We are experienced negotiators, and we know where to look for possible bargaining points. And we can do a lot more for you.
Real estate is a world of paper, and activities such as title searches can be very tedious efforts. We have the tools needed to make a title search a lot quicker. In addition, we know the contractors who provide the best service at reasonable prices if repair work must be done. We work for the client in all real estate efforts. You will discover at the closing that not only are all the papers in order, but the final closing costs and price of the house are more within your means than before. Those are the advantages of working with us instead of trying to do things yourself.
JUST UPDATED: 5 Reasons to Move to San Diego in 2022 | 2023
We think you have an opportunity in Ranchita to get a great deal and have the home you always wanted. We suggest that you contact us at your earliest convenience, and we can sit down and discuss our services and our recommendations for a house hunt. We will work with you every step, alerting you to problems and advising you on buying tactics. We think it is well worth your while to chat with us. If you are looking for a seasoned professional to help you buy a house, we will fit the bill!
☎ I would love to help assist you with your home purchase, home sale, or home loan - please feel free to give me a call, text, or use the form below.
Your Ranchita Insider,
Scott
Get Scott's Personal Help Below...
Where Do You Want To Go Next?
By clicking "Send" I/We agree by electronic signature as stated below: 1) To be contacted by telephone even if the telephone number appears on a State/National Do Not Call registry or any company's Do Not Contact lists. 2) To this website's Privacy Policy and Terms of Use.
See Our Top Blog Posts Below...
*** Seller is Very Motivated *** ***Impeccable Piece of Real Estate*** Very Nice Opportunity to Own a Unique 5-acre parcel with panoramic Mountain views, in west Ranchita. The Lodge boasts an...
Ranchette on 9.83 acres. Property is on a well for water. Property is all usable. Newer manufactured home. Storage shed.
Single level ranch home at 2,686 sqft and an attached 1 bed and 1 bath guest house. On the other side of the home at about 600 sqft with separate entrances. Sitting on 3.95 fenced flat acres. Home...