5 Reasons National City San Diego is a Great Place to Live in 2021
Posted by Scott Taylor on Thursday, April 1, 2021 at 8:32 PM
By Scott Taylor / April 1, 2021
Comment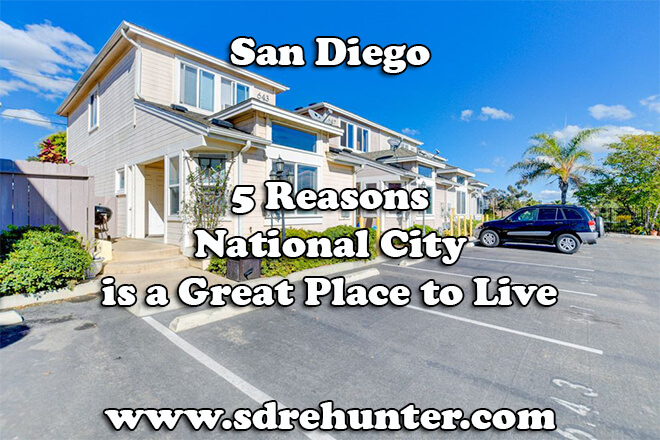 National City, a city on the South Bay south of San Diego, has offered its residents growth, jobs, fun and heritage for more than 100 years. Many find it a great place to call home for a number of reasons.
National City has a population of around 58,582 and grew around 8 percent from the 2000 census to the 2010 census. It is the second oldest city in San Diego County. In case the name sounds familiar, National City is also the name of the fictional city of the television show Supergirl.
The city itself dates back to 1868 when three brothers, Frank, Levi, and Warren Kimbell, who were San Francisco builders, purchased the area and started creating the city. They constructed the first roads and had amenities like hot and cold running water in their personal homes, pushing the area into the modern age.
The best National City purchase loans now...
The land and its name goes back much further than the Kimbell brothers. Originally, the land belonged to the Diegueno tribe, later called the Kumeyaay. There was a village on Chollas Creek. The Spanish took over the 26,000 acres and named it El Rancho del Rey (the Ranch of the King). It was used for horse grazing. Mexico controlled the land in 1810 after it gained independence from Spain. The new government changed the name to Rancho de la Nacion (Ranch of the Nation). It then fell under the control of the United States with President Andrew Johnson issuing the land patent with the English translation of the Mexican name, The National Ranch.
See the latest National City San Diego homes, townhomes, and condos for sale here…
National City moved from an agricultural city to an industrial area in the 20th century. Some of its top employers are Paradise Valley Hospital, the National Elementary School District, Wal-Mart, NMS Management, Ball Automotive Group, Macy's and Motivational Systems Inc. It's three-mile port on San Diego Bay is part of Naval Base San Diego, the west coast's large U.S. Naval base.
It is also home to the San Diego Pretzel Company, a business started in 1995 that has morphed into a local icon. The company offers tours.
It has a growing tourism industry as the local economy is shifting into that direction.
Those who need specific reasons to look at National City as a possible hometown have five solid ones to consider:
Here's a quick rundown of our list:
Reason 1 - Lower Prices than Other Nearby Areas.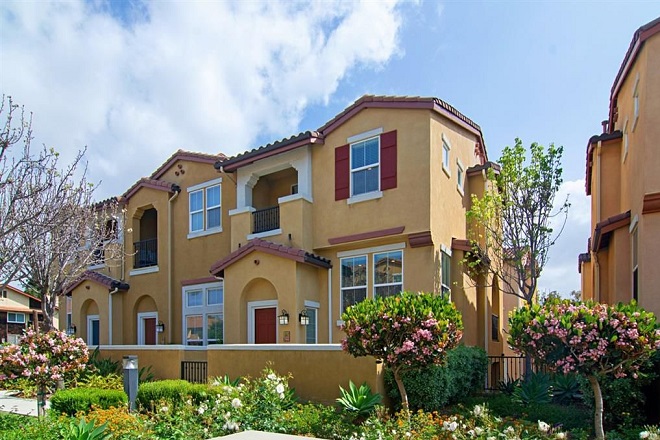 While median home prices in downtown San Diego hover around $625,000 and the median price in the state is around $609,300, the median home price in National City is approximately $517,300. The median rent of $2,240 is also lower than that around the state average of $2,297.
Most people, around 68 percent, of those who live in National City are renters with 31 percent homeowners. That means those who are seeking a home will have choices and an advantage at the negotiation table.
National City San Diego Homeowners: We have qualified buyers desperately seeking to buy immediately and pay top dollar…
Reason 2 - Convenience to Both San Diego and Mexico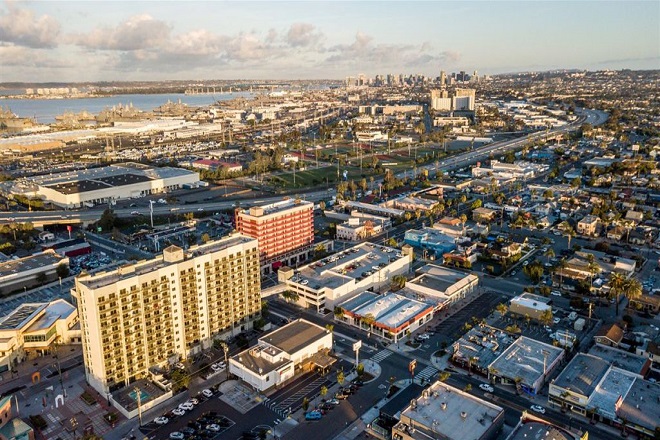 National City is on the U.S./Mexico border south of San Diego. This makes it a great place for those in the tourism industry or related retail business. It is also really close, around 10 minutes by car, from downtown San Diego and eight minutes to Chula Vista.
It has quick access to freeways, including I-5 and I-805, as well as Highway 54, so commuting is pretty simple. There is also public transportation available.
Be an expert on National City San Diego real estate – see all active, pending, and sold listings within the last 3 years now…
Reason 3 - Diversity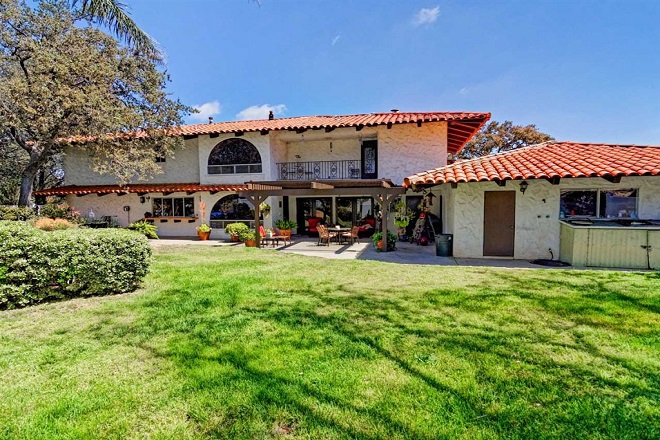 National City has a rich Mexican and Spanish history, so it is a highly diverse area. According to the 2010 U.S. Census, 63 percent of the population is Hispanic or Latino and 42 percent is white. Filipinos make up 19 percent with African-Americans being the next largest demographic group with 6 percent of the population.
There are 14 other ethnic groups living in National City, including German, Irish, Italian, Native American, Puerto Rican, Japanese, Polish, Russian and Greek.
The diversity and history are meshed together in the city's historical architecture and modern attractions. There are a number of authentic restaurants and shops from which to choose that comes along with a feeling of a long-standing history of pride and wealth.
5 facts why San Diego owners are smarter than renters....
---
Blog Post Interrupt
Is the 2021 San Diego Housing Market Like it Was in 2007?




Back to the Post
---
Reason 4 - Educational Options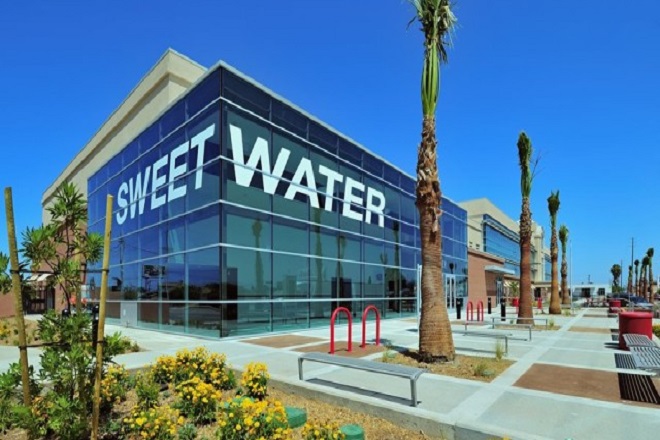 There are 10 public elementary schools, two public middle schools and one high school, Sweetwater High School in the area. However, there are also two charter schools and three private religious schools that offer a PreK-12 education.
The city also has relatively new 49,508-square foot library that opened in 2005. It has one of the largest computer centers in the state library system.
Convinced National City San Diego is for you? Apply online in 20 minutes or less, from anywhere, and find out how much you qualify for, to start searching in National City San Diego right now…
Reason 5 - Lots of Things to Do.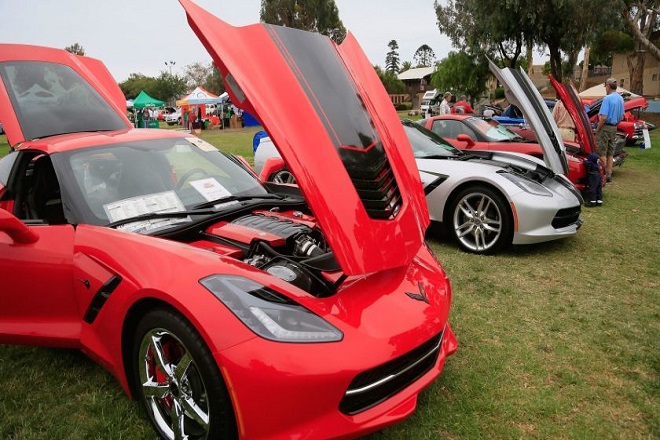 National City is the perfect place for car fanatics and those who love the outdoors. It's Mile of Cars on National Avenue was one of the first auto malls in the world and the largest annual community event is the National City Automobile Heritage Day Car Show. The event, held every August since 1991, features both classics and supercars at Kimball Park. The day includes food and musical performances.
National City has several parks to choose from for those who want to enjoy the area's mild, comfortable weather. There is Pepper Park, a 5.5 waterfront park with a boat launch and fishing pier, and the 30-acre Kimball Park with tennis and basketball courts as well as baseball fields.
The 5 questions I get asked the most about the San Diego market...
Those who want to camp and bond with nature can do that at Sweetwater Summit Regional Park, a 500-acre park made for those who want to live in the wild for a weekend. Cyclists can take the Bayshore Bikeaway to get away from it all. The 24-mile stretch of trails starts downtown and ends at South Diego Bay.
There is also the Pier 32 Marina to boat, The San Diego National Wildlife Refuge to learn about conservation and see animals, and the Stein Family Farm to learn about rural life and get a look at farm animals up close.
For those who love trains, the National City Depot offers a look at the area's fascination with trains. The depot was built in 1882 and was the first station of the Santa Fe Railway system on the Pacific Coast.
Leave me a comment below – or, contact me here.
Your National City Insider,
Scott
7 "Did You Know" San Diego Loan Secrets Revealed!




Where Do You Want To Go Next?
By clicking "Send" I/We agree by electronic signature as stated below: 1) To be contacted by telephone even if the telephone number appears on a State/National Do Not Call registry or any company's Do Not Contact lists. 2) To this website's Privacy Policy and Terms of Use.
See National City's Newest Listings Below...