5 Reasons Little Italy Downtown San Diego is a Great Place to Live in 2022 | 2023
Posted by Scott Taylor on Thursday, June 9, 2022 at 4:03 PM
By Scott Taylor / June 9, 2022
Comment
There are many things that those who live in Little Italy love about this neighborhood. From its gelato to watching fireworks at sea every night in the summer, those who made this neighborhood their home say it is filled with food, fun and culture.
JUST UPDATED: San Diego's 7 Best Places to Live in 2022 | 2023
Little Italy is true to its name, historically. It was first settled by mostly Italian and Portuguese fishermen and their families. Now, it has expanded on that culture to fill the neighborhood with Italian restaurants, grocery stores and a ton of boutique shops. It also has residential units mixed in with the commerce.
JUST UPDATED: San Diego Real Estate Market Forecast in 2022 | 2023
This is one of the most active San Diego neighborhoods with a lot of festivals and a weekly farmer's market called the Mercato.
Geographically, Little Italy is at the northwest part of downtown San Diego. It is north of Columbia and south of Middletown. Core borders it on the southeast and Bankers Hill/Park West flank the area's southwest. Cortez Hill is to its west. Specifically, it is bordered by West Laurel Street, West ash street, Interstate 5, Front Street and the San Diego Bay.
TOP POST: 5 San Diego Housing Predictions in 2022 | 2023
This area has a drastic rise in elevation from Interstate 5 because it is built into the side of a hill.
Area residents, who came from mostly the Italian Riviera and Sicily, make their living primarily from boat building that started the American tuna fishing industry. This made the area the "tuna capital" of the West Coast. Pacific Tuna Canning Company, the nation's first large scale canning company, opened there in 1911. Canneries employed more than 1,000 local residents by the 1930s.
VISIT: San Diego's 7 Wealthiest Neighborhoods in 2022 | 2023
Many came to the area to start over after the 1906 San Francisco earthquake and fire.
There area has seen many improvements and that includes construction of both high-rise and mid-rise buildings. There are more scheduled for construction. The southern section of Little Italy is more populated than the area's northern section.
VISIT: San Diego's 10 Most Affordable Neighborhoods in 2022 | 2023
Those managing the area are trying to renovated old buildings for modern uses and require that new buildings keep to the look and feel of their historical counterparts. The area is managed by the Little Italy Association, who maintains trash collection, sidewalk and street cleanliness and reviews building designs.
For those who are interested in this area, here are five solid reasons why Little Italy is a great place to live.
Here's a quick rundown of our list:
Reason 1 - It's Great For Walking.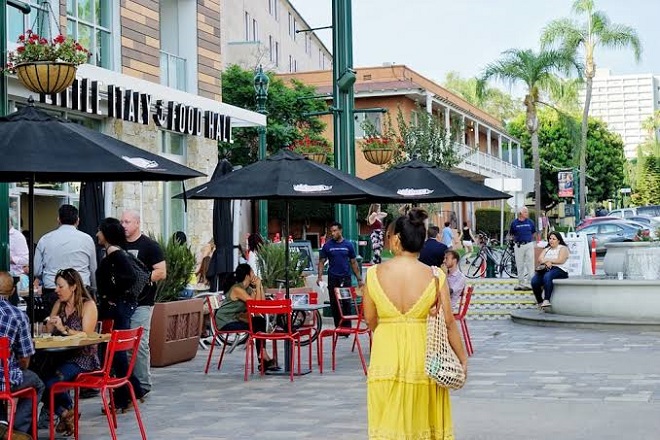 The area has great piazzas that open up to water fountains and lots of open seating, making it a great way to spend a lunch break. Every corner has flower pots that bring color and charm to the area and provide for lots of scenery while you walk.
You can walk anywhere you need to go to the grocery store, the bank and work as well as restaurants, cafes and to hear music.
NEW POST: San Diego's Best 5 Private Country Clubs in 2022 | 2023
The area also has an excellent mix of architecture that includes both classic and contemporary designs. Some of those architects include Jonathan Segal and Sebastian Mariscal.
Little Italy has also worked in a low-key atmosphere into its daily business. It is created a San Diego Quiet Zone for those seeking relief from city sounds.
The views from area condos are also lovely, with some able to see the Star of India monument from their windows.
READ: 7 Reasons to Buy a Home in San Diego in 2022 | 2023
All of this is backed up by the fact that San Diego weather is typically mild and nice. It stays moderate most of the year and has constant breezes from the bay, making it the perfect place for those who love to stay outside.
See the latest Little Italy Downtown homes, townhomes, and condos for sale… Search Now ›
Reason 2 - Little Italy Has Lots Of Music And Art.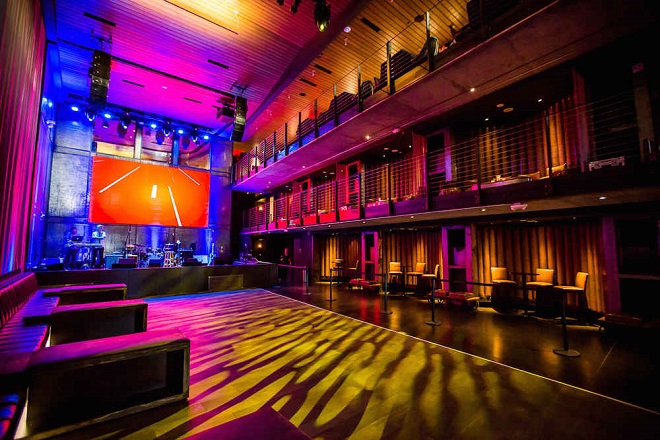 This is one of the best things about the area. There are statues and art scattered throughout the district with most a reflection of Little Italy's culture and community. The area also plays host to one of San Diego's best known art celebrations, Artwalk.
There is always live music and dancing on Friday nights at the Piazza Basilone in the summer, making for a fun time to join in.
TOP POST: San Diego Housing Bubble? 5 Reasons Why It Won't Crash in 2022 | 2023
The area is also home to the Convivio Center & Little Italy Heritage Museum, which is a new destination center for the arts and Italian culture. The center also acts and a community resource for education, providing programs and events for both young and old.
See the latest Little Italy Downtown active, pending, and sold homes for sale like a Pro – without the expensive license… See Now ›
Reason 3 - The Area Has Great Food.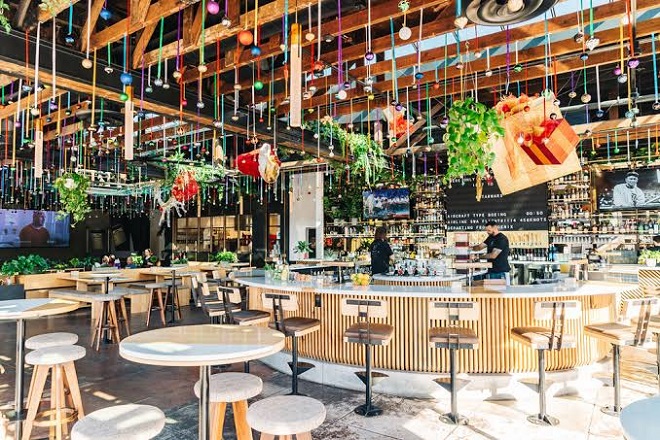 The name of the neighborhood makes this a no brainer. Some local favorites are Po Pazzo, Bencotto, Mona Lisa and Felipes, but there are many more to choose from. In fact, there are more than 90 restaurants in Little Italy to venture into, so foodies will be busy for a while testing out all the cuisines.
Get Pre-Approved in 60 Seconds...
(No Social Security Number Needed)
By proceeding, you consent to receive calls and texts at the number you provided, including marketing by auto-dialer, pre-recorded voicemail, and email, from this site's operators about real estate related matters, but not as a condition of purchase. You also agree to our Terms of Service, and to our Privacy Policy regarding the information relating to you. Message and data rates may apply. This consent applies even if you are on a corporate, state or national Do Not Call list. This site is protected by reCAPTCHA and the Google Privacy Policy and Terms of Service apply.
Reason 4 - Excellent Entertainment.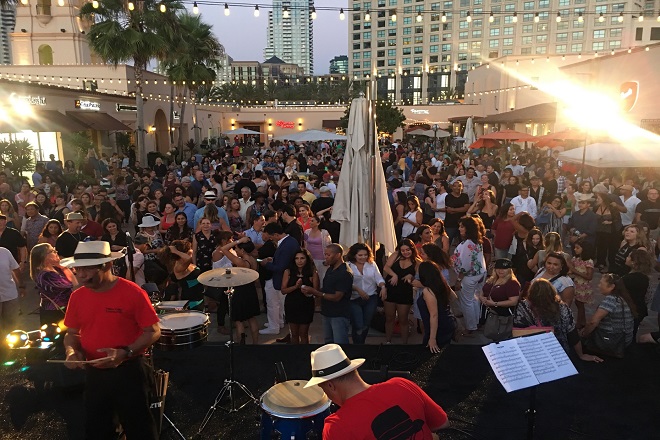 There are at least two planned community events every month and many of those involve area hotels and businesses. Events include things like Salsa Under the Stars and various art exhibitions.
While the theme of the area is Italian, there is a heavy mix of Spanish and Brazillian influence in the events, so Little Italy has a wealth of cultural opportunities for everyone.
EXPOSED: The 'Real' San Diego Cost of Living Guide in 2022 | 2023
One of the best venues, according to locals, in Anthology, which has a lot of world music and other types of entertainment. There are also regular rock concerts at the House of Blues and the Casbah.
Those who love festivals would enjoy Little Italy. Some of the area festivals include the Sicilian Festival, Festa, Carnevale and the Tree Lighting Festival at Christmas.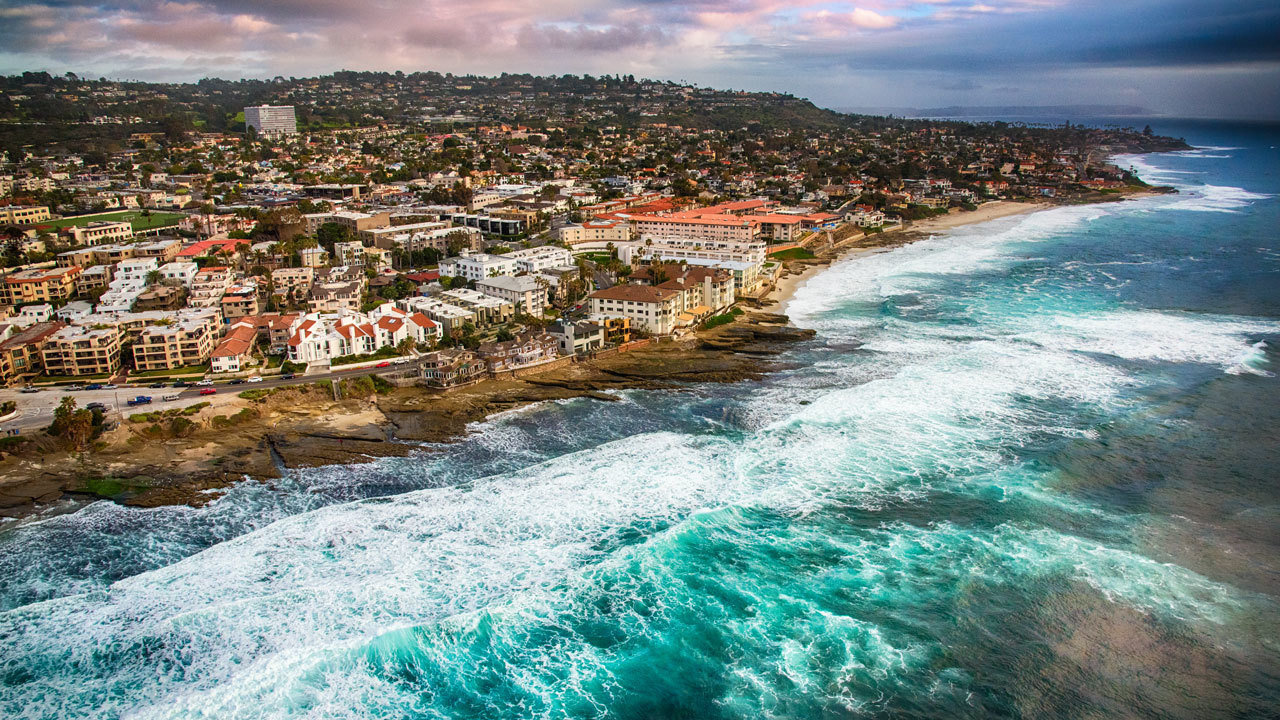 See the latest Little Italy Downtown housing market statistics dating back from January 2004 until the end of last month… See Now ›
Reason 5 - It Has Its Own Charm.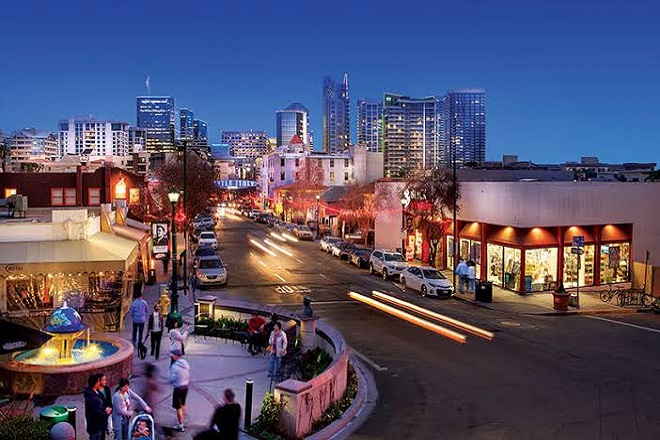 Locals say the area is kept immaculate thanks to the Little Italy Association. It is highly dog-friendly, but owners are mandated to pick up after their pet. There are also many dog parks and places where your furry friend can walk with you, including outdoor cafes and park greens.
READ: San Diego vs Los Angeles: Which SoCal City is Best in 2022 | 2023?
This is a multicultural area where you can hear a variety of languages every day while walking along the sidewalk. Most say they can hear Italian, Spanish, Japanese, Swedish, French, Portuguese and English during a short walk.
There are plenty of wine bars to have a quiet moment and the area, although it has a lot of entertainment, isn't a partying area. It goes quiet around 11 p.m. Another strong feature of the area is there is lots of parking for those who do need to drive.
READ: 5 (Hot) Up and Coming San Diego Neighborhoods in 2022 | 2023
If living in Little Italy sounds like a dream for you, you should visit to see for yourself. I am happy to answer any questions you have about the area.
☎ I would love to help assist you with your home purchase, home sale, or home loan - please feel free to give me a call, text, or use the form below.
Your Little Italy Insider,
Scott
Get Scott's Personal Help Below...
Where Do You Want To Go Next?
By clicking "Send" I/We agree by electronic signature as stated below: 1) To be contacted by telephone even if the telephone number appears on a State/National Do Not Call registry or any company's Do Not Contact lists. 2) To this website's Privacy Policy and Terms of Use.
See Our Top Blog Posts Below...
See Little Italy's Newest Listings Below...
Neighborhood:
Little Italy / Downtown
Little Italy living at its best-WITH TWO SIDE-BY-SIDE PARKING SPACES! Slate tile flooring in the living area, high ceilings, and exposed concrete elements all contribute to the loft-like feel this...
Neighborhood:
Little Italy / Downtown
Welcome to the only unit in the popular Aperture community that is available for immediate move-in to begin enjoying the hip lifestyle offered to those living in the heart of Little Italy! You will...