5 Reasons Julian San Diego Is a Great Place to Live in 2021
Posted by Scott Taylor on Tuesday, July 13, 2021 at 3:32 PM
By Scott Taylor / July 13, 2021
Comment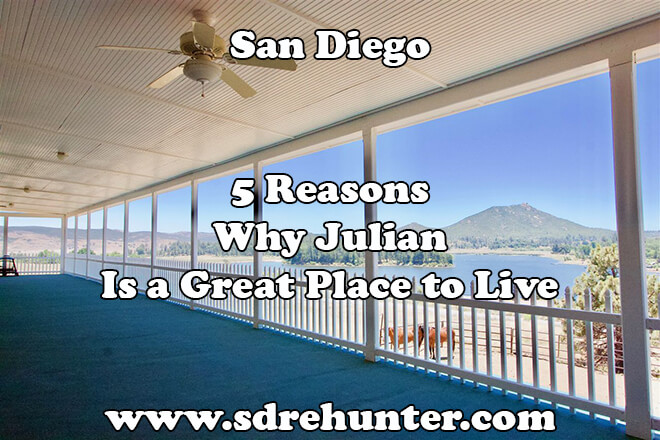 Those who long for small-town life, mountains and four seasons should look to Julian, located one hour east of San Diego in the nook of Cuyamaca mountains. This historic town has a lot to offer those who want a simpler life away from clubs, traffic and constant nightlife.
Julian's founding dates back to the 1870's, when the Gold Rush was at its height. The whole town is historic with buildings that date back more than 100 years and the town capitalizes on its old-town image. It promotes walking tours and even has a horse-drawn carriage for visitors to use to travel down Main Street.
See the best Julian purchase home loans...
According to the 2010 U.S. Census, there are 1,502 people living in Julian, so it is a small town and everyone likes it that way. Its primary industry is apple orchards and the town is known for having the best apple pie in Southern California.
Those looking for lower home costs will find it in Julian. The median price for homes in the town is $347.400, much lower than other Southern California areas. Home values in Julian rose 1.9 percent since last year and most predict they will rise 4.1 percent over the next year.
See the latest 5 San Diego housing trends....
The town was initially settled by "Cockney Bill" Williams, who was from England, and John Wesley Horrell. The men arrived in the area around 1850. Officially, the town became established when brothers Drury, Frank, and J.O. Bailey and their cousins, Mike and Webb Julian were passing through in 1869 on their way to Arizona. Their travel was interrupted when Drury Bailey decided to settled in the picturesque area. As the story goes, Drury chose to name the place Julian after his cousin, Mike Julian, because he believed Mike to be better looking than any member in his own family.
See the latest Julian mortgage rates...
The town boomed after gold was discovered and it went from being an undisturbed area to a tent city. Permanent structures followed when everyone realized the Gold Rush would be around for a while.
Those looking for an escape from urban life will find Julian a refreshing change of pace. There are five reasons why people should consider this town as their new hometown.
Here's a quick rundown of our list:
Reason 1 - It Maintains Its History.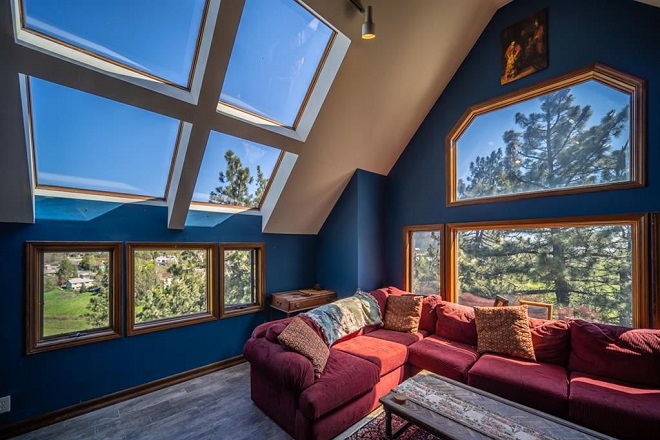 Julian isn't just a historical town, it is an official historical town. As the site of the only gold rush in Southern California, the town is registered as a California Historical Landmark. The San Diego County Zoning Ordinance Section 5749 lists it as the Julian Historic District.
The 5 Julian housing questions I get asked the most....
That means the town is specific and strict about development guidelines. All businesses and homes must be in compliance with the Architectural Review Board of the Julian Historic District, appointed by the San Diego County Board of Supervisors.
For those moving to the town, they are assured the buildings and homes will remain historical in their architecture and in improvements. It will not become commercialized with fast-food chains and major highways. Businesses currently operate out of 100-year-old buildings, adding to the charm. The town has always remained historically accurate from the late 1800s and early 1900s and will remain that way. This ensures it will retain its charm forever.
See the latest Julian homes, townhomes, and condos for sale here…
Reason 2 - It Has a Relaxed Pace of Life.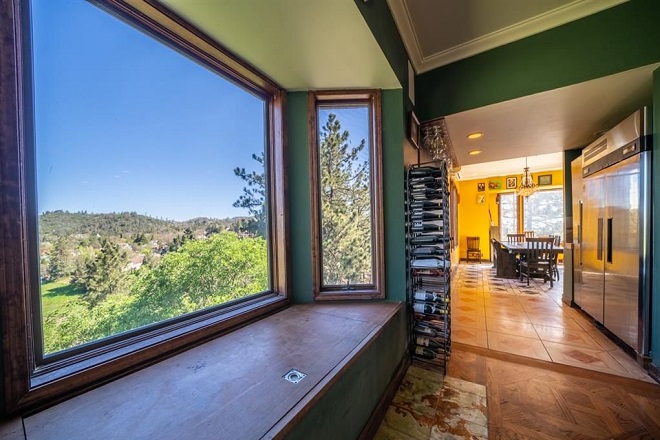 The charm of Julian is in its Mayberry-style life. There are things to do in town, but it doesn't have the nightlife of downtown San Diego. It does have things like quaint, independently-owned shops, wine tasting rooms, art galleries and a host of fruit stands that border the town as the unofficial welcome wagon.
Is the 2021 San Diego housing market like 2007?
Restaurants in town serve classic American dishes and a host of homemade desserts. One diner, called Miner's Diner, is like stepping into a time machine transporting you back to the 1950s-style soda fountain shop that serves root beer floats with its burgers and fries.
There is also a bistro that uses fresh, local ingredients in its dishes, a bakery that serves chocolates, breads and its legendary apple pies and a pie house that constantly sees a line out the door for its apple and fruit pies.
There is a historical hotel, a romantic bed and breakfast, oak and pine trees and horses. This is the lifestyle of Julian,
Julian Homeowners: We have qualified buyers desperately seeking to buy immediately and pay top dollar…
---
Blog Post Interrupt
5 Shocking Facts Exposed: Why Owners Are More Savvy (and Wealthy) Than Renters...


Back to the Post
---
Reason 3 - It Has an Awesome Outdoor Lifestyle.
Julian is located near several parks and preserves. Those include Cuyamaca Rancho State Park, Volcan Mountain Wilderness Preserve and Santa Ysabel Preserve. There are 15 well-known hiking trails in Julian with many of them in the park and preserves.
How to buy in San Diego without living here...
Bikers love the area as well as there are many excellent scenic routes to travel. Bikers can take a leisurely trip or head deeper into the mountains for more challenging exploration.
Many people who visit or live in Julian ride horses. Julian's backcountry offers magnificent views and an incredible experience. There are experienced trail guide leaders that take groups regularly across the trails.
Campers also have their choice of options in Julian. There are high desert retreat spaces as well as water to enjoy at Lake Cuyamaca. Those who like lake life will also enjoy fishing and boating there.
If you are a first time home buyer, move up buyer – or, need money for your down payment and/or closing costs - Julian has many different options to choose from here…
Reason 4 - It Has Four Complete Seasons.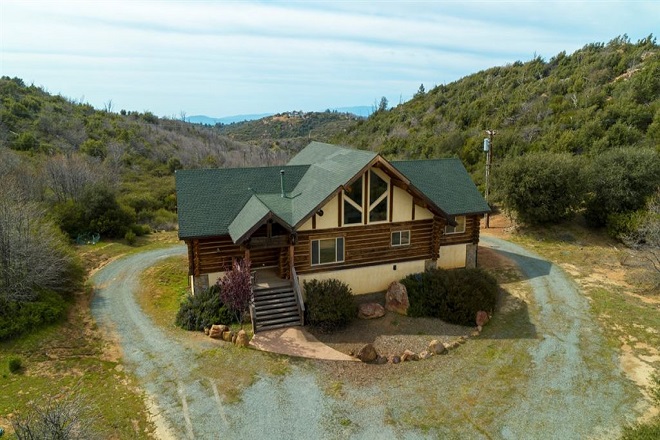 One of the more unusual aspects of living in Julian, compared to the rest of areas around San Diego, is the residents there see four complete seasons. Fall is especially fun because of apple harvesting. There is even an occasional snowfall, so winter is a true winter around the holidays.
Temperatures are a little cooler in Julian than the rest of the area. They hover around 55 degrees during the day in the winter and dip to around 30 degrees. Temperatures rise to as high as 85 degrees in the summer, but can slide down to 54 degrees at night.
Be an expert on Julian real estate – see all active, pending, and sold listings within the last 3 years now…
Reason 5 - It is a Great Place to Raise a Family.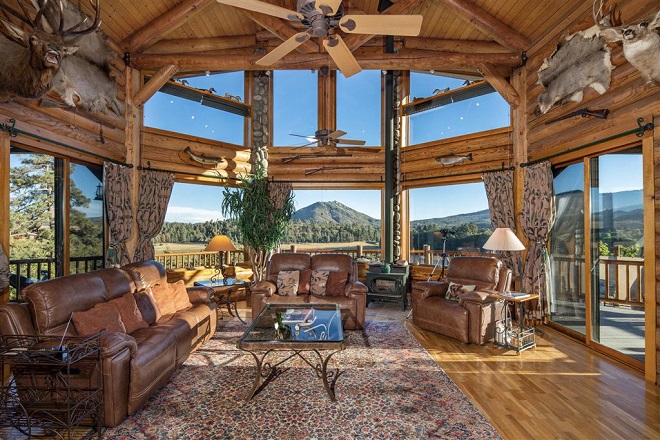 This community has community events the whole family can enjoy. The biggest, the Julian Apple Days Festival, is in September and comes with music, dancing, apple displays, children's games, handicrafts, contests, gold panning demonstrations and a beer and wine garden. It also has lots of apple pie.
Julian Gold Rush Days is celebrated in June. This is when the weekend offers gold mine tours, historic skits, gold panning, reenactments and a scavenger hunt.
See the latest San Diego housing stats...
The town also celebrates the Fourth of July with an old-fashioned Independence Day parade and pulls out all the stops at Christmas with annual Julian Country Christmas activities like Victorian Christmas Teas and holiday home tours.
There are things the family can do year-round. Apple picking in the fall tops the list, but the California Wolf Center is open for tours all year. The center teaches people about North American and Mexican gray wolves and has several packs there. Families can also tour the Eagle Mining Company or visit the Julian Mining Company to see the gold milling process and how underground operations worked.
Those who love the stars can take the Sky Tour at Observer's Inn where they can visit a private astronomical observatory and look through research-grade telescopes. Horse lovers can go to Kenner Horse Ranch and take horsemanship clinics, get riding lessons or go for guided trail rides.
Hear all about what just happened in the mortgage markets...
Julian is a great place for those who want a different type of lifestyle from the larger Southern California cities. This is a town where you can relax and enjoy life.
Leave me a comment below – or, contact me here.
I will be happy to help and answer any questions you may have.
Your Julian Insider,
Scott
Where Do You Want To Go Next?
By clicking "Send" I/We agree by electronic signature as stated below: 1) To be contacted by telephone even if the telephone number appears on a State/National Do Not Call registry or any company's Do Not Contact lists. 2) To this website's Privacy Policy and Terms of Use.
See Julian's Newest Listings Below...
Get Scott's Personal Help Below...