5 Reasons Gaslamp Quarter Downtown San Diego is a Great Place to Live in 2022
Posted by Scott Taylor on Sunday, May 15, 2022 at 4:24 PM
By Scott Taylor / May 15, 2022
Comment
The Gaslamp Quarter of San Diego is filled with lights, music, restaurants and activities. It has a vintage hustle and bustle about it and if this is the type of atmosphere you are looking for in a place to live, then the Gaslamp Quarter is for you.
Although its official name is Gaslamp Quarter, most everyone who lives in the area refers to the section of town as the Gaslamp District. The district is 16 1/2 blocks downtown and is considered to be the heart of nightlife in San Diego. Its history goes way back to the city's earliest days, when development of the district started in 1867. Its first owner was Alonzo Horton, who dreamed of building a new heart of the city near the bay. He bought 800 acres for $265 and development in the Gaslamp Quarter started. He picked 5th Avenue as the primary street for his development.
The area became first known as New Town. This was to distinguish it from Old Town, referring to the historical Spanish colonial settlement of the city.
The area has an upscale cosmopolitan mix that combines the wild west with Spanish heritage and the Victorian era. One of the most famous people traveling through was Wyatt Earp. He came to San Diego in 1895 and created three gambling halls. He also prospected for gold and copper and coordinated gambling trips to Mexico.
The Gaslamp District was thriving for many years, but then fell into decay and became a blighted urban area. That changed in the 1980's and 1990's when the district underwent an urban renewal project.
An interesting fact is the area never depended on gas lamps for lighting. Rather, arc lighting was its main source of lighting. The Gaslamp was chosen during redevelopment efforts in the 1980's to represent the area and give it a distinct identity.
Geographically, the Gaslamp District runs from Harbor Drive to Broadway and from 4th to 6th avenue. It includes approximately 94 historic buildings with most of those built in the Victorian era. Most remain in use today for mostly commercial use.
If you need more to convince you the Gaslamp District is a great place to live, check out these five reasons why living in Gaslamp Quarter might be for you.
Here's a quick rundown of our list:
Reason 1 - It Is High On The List Of Livable Cities.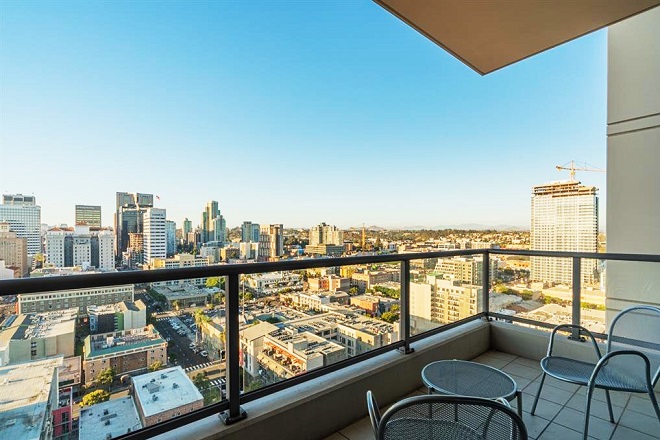 The Gaslamp District is number 13 in rankings of San Diego neighborhoods. Long considered one of San Diego's most vibrant neighborhoods, this area has three condominium options, along with the Hard Rock condo-hotel. Projects include a highrise called Trellis and two mid rise buildings called Gaslamp City Square and Samuel Fox Lofts.
Reason 2 - It Is Only Slightly More Expensive To Live There When Compared To Other U.S Cities.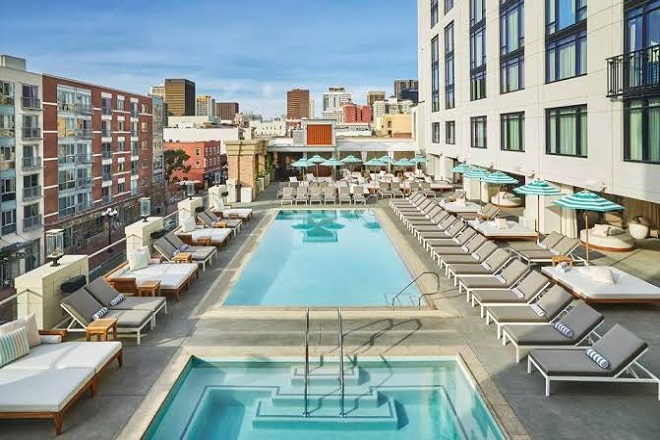 Housing in the Gaslamp District is more affordable than in other parts of the city. The median home value is $389,600, which is 20% percent higher than the national average. There are few homeowners in the district, only 17 percent, as most choose residents choose to rent.
The median rent price is a little higher compared to national numbers. Average rent in the Gaslamp District is $2,330, 30% percent higher than the national average.
Reason 3 - Crime Is Lower Than In Most Places.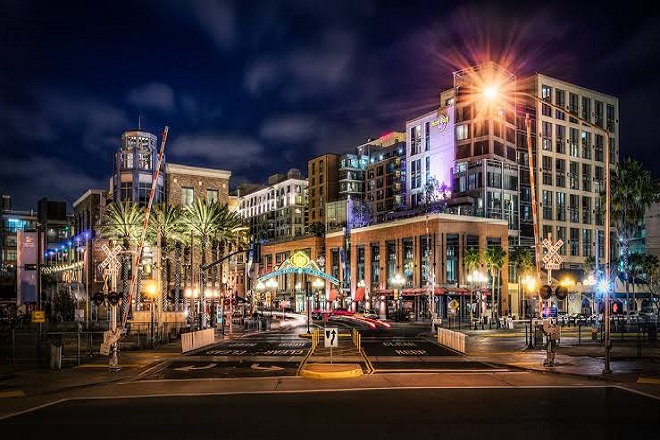 The Gaslamp District is an incredibly safe place to live. The actual crime rate is 2,357 per 100,000 people, making it 14 percent lower than the national average. There is only a 1 in 43 chance of you becoming a crime victim living in the Gaslamp District.
The most impressive crime statistic is the fact that crime dropped 11 percent last year and the drop in crime is consistent year after year.
Reason 4 - It Has An Active Nightlife.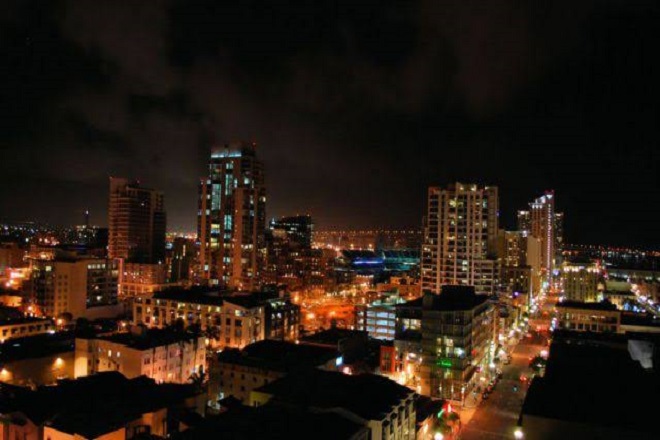 This is the main reason people flock to the Gaslamp District for entertainment. More than 100 bars, night clubs and restaurants call the district home. Some of those include Union Kitchen & Tap, Fluxx, Barleymash, and the area's hit piano bar The Shout House.
If spooky thrills are your thing, you can tour the Davis-Horton House, a historical museum that has earned wide recognition for its ghostly activities. It was featured on the Biography Channel in 2012 as a part of a My Ghost Story segment.
The district is near Petco Park, where you can take in a game too.
The Gaslamp District hosts many of its own events, so there is always something to do. That includes Gaslamp Mardi Gras, Halloween, Shamrock and a Taste of Gaslamp. It also includes many musical events and concerts.
Reason 5 - Unemployment Is Low.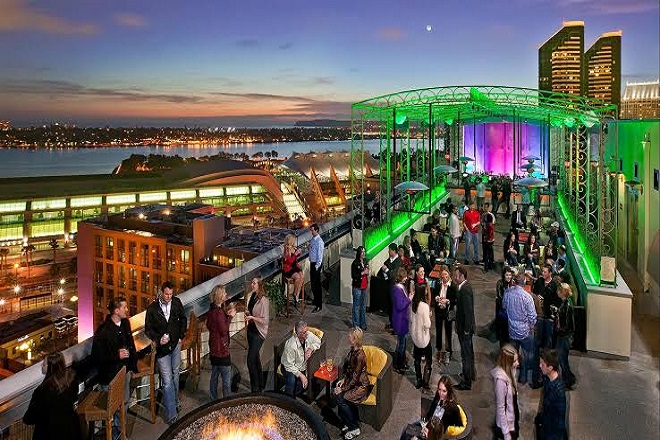 The unemployment rate in the Gaslamp District is only 3 percent. Many people work at the local venues, restaurants and bars, but there are also lots of professional jobs in real estate, law offices and other types of professional services. The Gaslamp District is a fairly easy commute to other parts of the city for those who choose to work in other sections of downtown.
The median household income is $66,313, which is a little lower at 16 percent under the U.S. average. The area's per capita income is $49,408 percent.
Those who seek a vibrate lifestyle would do well to check out the Gaslamp Quarter. It has a lot to offer with the activity and fun brightening your days.
I would love to provide you with more information about the Gaslamp Quarter or any other neighborhood you may be interested in.
☎ I would love to help assist you with your home purchase, home sale, or home loan - please feel free to give me a call, text, or use the form below.
Your Gaslamp Insider,
Scott
Get Scott's Personal Help Below...
Where Do You Want To Go Next?
By clicking "Send" I/We agree by electronic signature as stated below: 1) To be contacted by telephone even if the telephone number appears on a State/National Do Not Call registry or any company's Do Not Contact lists. 2) To this website's Privacy Policy and Terms of Use.
See Gaslamp Quarter's Newest Listings Below...
Rare Penthouse on the 7th floor, rarely available top floor!!!! Welcome to this light and bright, luxury 2 bedroom and 2 bath updated condominium. This retreat in the center of the Gaslamp district...
Neighborhood:
Gaslamp Quarter / Downtown
Do not miss this delightful Downtown dwelling! This south-facing Gaslamp City Square residence features a large living room, luxury vinyl plank flooring, and Juliet balconies overlooking the lively...