7 Reasons the Gaslamp Quarter in Downtown San Diego is a Great Place to Live 2023 | 2024
Posted by Scott Taylor on Tuesday, November 15, 2022 at 4:30 PM
By Scott Taylor / November 15, 2022
Comment
House hunters have various needs and tastes. Some would like to live in a quiet place by the ocean, and others would prefer to be closer to the San Ysidro Mountains. People with children might want good schools nearby, and singles may be looking for exciting nightlife. Real estate agents understand this and do their best to fit a person's needs with what is available in the real estate market.
JUST UPDATED: San Diego's 7 Best Places to Live in 2023 | 2024
Anyone who wants a lot of excitement needs to be as close to the center of San Diego as possible. This is where you can find great entertainment and all the clubs. It is fantastic to walk out of your home and onto a sidewalk that takes you where things hum. There is so much variety that it is hard to stay home at night. Those who like urban living want to be able to leave their jobs when the whistle blows, step to an entirely different beat, and feel the rhythm of the street as it pulsates life.
JUST UPDATED: San Diego Real Estate Market Forecast in 2023 | 2024
We have all this in mind, and we want to introduce you to one of the most exciting places in San Diego County: the Gaslamp Quarter, located in downtown San Diego. It is a marvelous experience for the right kind of person. We will tell you about this amazing neighborhood in San Diego and the house-buying opportunities you may discover there.
Here's a quick rundown of our list:
So, What Is the Story?
San Diego was not always a pious small town next to a Franciscan mission. It was a rocking and rolling part of Southern California in the late 19th century. A little over 140 years ago, the neighborhood was known as New Town. It became known as the Gaslamp Quarter for the 50 Gaslamp streetlights that San Diego put up in the late 19th century. The city kept the Victorian atmosphere, which you see a lot of today.
TOP POST: 5 San Diego Housing Predictions in 2023 | 2024
The history of this area is spicy. This was part of the red-light district in San Diego, and you would find brothels and bars everywhere. A legend of the old West, Wyatt Earp, operated gambling halls and conducted gambling excursions to Mexico in this part of the city. However, the bawdy character of the Gaslamp Quarter faded in 1912. San Diego was going to be the host of the Panama – California Exposition, and the ladies of the night were not welcome. Houses of ill repute were raided, and the authorities shipped more than 100 soiled doves out of town on trains headed elsewhere.
VISIT: San Diego's 7 Wealthiest Neighborhoods in 2023 | 2024
The Gaslamp Quarter is now at the heart of what is happening in San Diego's nightlife. We think it is a kind of unusual but a fascinating place all the same. It has a lot of everything and a little bit more.
Get Pre-Approved for a Gaslamp Quarter home loan in 60 seconds or less – no social security number needed.
Get Started ›
Reason 1 - Getting to Know the Neighbors
There are approximately 42,423 residents who live in the Gaslamp Quarter. It is a white-collar neighborhood, and less than 10% of the residents have blue-collar jobs. The average household income is $108,606.
VISIT: San Diego's 10 Most Affordable Neighborhoods in 2023 | 2024
This is a relatively well-educated community. Nearly 80% of those living in the Gaslamp Quarter have at least some college education, and roughly one-third of the folks have baccalaureate degrees. One feature of this area is worth noting. There are few children living in the Gaslamp Quarter. In fact, 95% of the households do not have children. So, it is a point to consider if you have kids. The Gaslamp Quarter is very much an adult neighborhood.
NEW POST: San Diego's Best 5 Private Country Clubs in 2023 | 2024
Furthermore, renters make up approximately three-quarters of the households. We will discuss that later, but this is common in urban neighborhoods. It does not mean that there are no beautiful houses on the market. In the meantime, let's give you some amazing reasons why you might want to buy a home in this neck of the woods.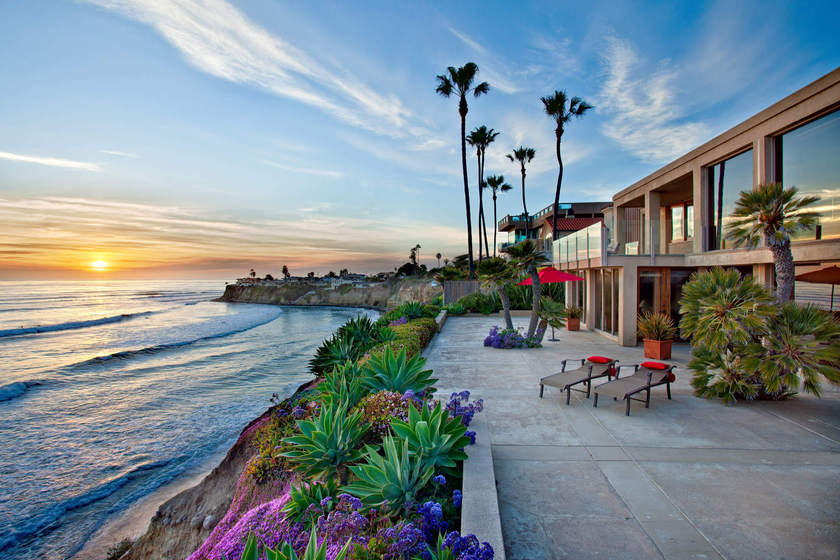 Own a home in Gaslamp Quarter and you want to get a personalized home valuation for it to see how much you can walk away in profit in this exciting market?
See Now ›
Reason 2 - The Gaslamp Artisan Market
The Artisan Market is at the Fifth and Island Avenues intersection and takes place every weekend. There are tents full of food, crafted goods, and other neat stuff that you probably will not be able to find any place else. This is a place where you go shopping for Christmas gifts and great-looking art to hang on the wall of your new house.
Do you own a home in Gaslamp Quarter and want a fast, free, and automated home valuation in 30 seconds or less?
Get One Now ›
Reason 3 - Root for the Padres!!
San Diego sports fans suffered a major loss when the Chargers left town. It is sad, but we still have the San Diego Padres, and they are at nearby Petco Park. You do not have to worry about traffic jams because if you are in the Gaslamp Quarter, you are within walking distance of the venue. In addition, Petco Park has such exceptional facilities that it was recognized as "The World's Best Ballpark in America's Finest City."
READ: 7 Reasons to Buy a Home in San Diego in 2023 | 2024
We understand you may not be a baseball fan, but Petco Park is used for other activities. For example, it is where rugby and soccer are played, and concerts are heard.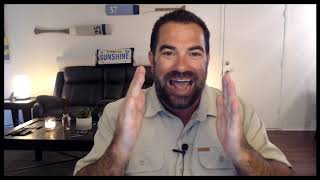 Find out what the latest and greatest Gaslamp Quarter home loans are right now. Detailed video and post reveals all.
See it Now ›
Reason 4 - Enjoy the Cultural Venues
Balboa Park has a reputation for being the one-stop-shop for cultural activities in San Diego. However, that is not the only place for those with an aesthetic taste. Balboa Theater is a live performance venue that is a place for performing arts and is a work of art all by itself with intricate pillars and decorative patterns.
TOP POST: San Diego Housing Bubble? 5 Reasons Why It Won't Crash in 2023 | 2024
Another interesting place is the Illusions Theater and Bar. You can have a combination of illusion and martinis in the same place, and you can be part of the act if you are daring enough to go on stage. Finally, the Prohibition Lounge is something out of the Roaring Twenties and features some of the best live music in San Diego.
Get Pre-Approved in 60 Seconds... (No Social Security Number Needed)
By proceeding, you consent to receive calls and texts at the number you provided, including marketing by auto-dialer, pre-recorded voicemail, and email, from this site's operators about real estate related matters, but not as a condition of purchase. You also agree to our Terms of Service, and to our Privacy Policy regarding the information relating to you. Message and data rates may apply. This consent applies even if you are on a corporate, state or national Do Not Call list. This site is protected by reCAPTCHA and the Google Privacy Policy and Terms of Service apply.
Reason 5 - Get a View of the History
The Davis-Horton House is where you will find the Gaslamp Museum. The house has been standing since 1850 and is the oldest structure in the district. You can better appreciate the San Diego that existed 150 years ago by walking through this historic space with all its pieces from the past.
EXPOSED: The 'Real' San Diego Cost of Living Guide in 2023 | 2024
San Diego has benefited over the years from the presence of the military. We believe that our community has benefited from the sacrifice and service rendered by those in uniform. A major military museum is anchored in the harbor. It is the USS Midway Museum. The USS Midway played a significant role during the Cold War, and it was the first American carrier to go into the sub–Arctic. There was a time when it was the biggest ship commissioned. There are more than 30 restored helicopters and aircraft on the USS Midway, and a self-guided audio tour gives you a better understanding of life aboard this vessel.
Do you own a home in Gaslamp Quarter and want a fast, free, and automated home valuation in 30 seconds or less?
Get One Now ›
Reason 6 - The Nightlife!
People do not live in the Gaslamp Quarter because of its libraries. No, folks want to be where the action is and the Gaslamp Quarter is hopping! This is the place where San Diegans go to have fun when the sun goes down. There are so many rocking venues in this 16-block area that we will mention only a few. You can check out the rest as you hit the pavement after work.
This is one of the best, and that is no bull! It has a two-level bar/nightclub, and you can have a casual brunch for the craziest 9night of your life in this jungle-themed entertainment spot.
It is an award-winning nightlife spot with some of the biggest music performances while hosting the hottest celebrities. It is an experiential nightlife scene that you will be talking about for months to come.
It has audiovisual technology and three rooms of intense music and endless energy. This place happens to be the home of EDM & Hip Hop here in San Diego.
You can feel like a tourist even though you have lived in the district for years. That is how often things change, and new interests grab your attention.
READ: San Diego vs Los Angeles: Which SoCal City is Best in 2023 | 2024?
There is so much to choose from, and you may have a tough time deciding which place you want to go to let off steam and have a wonderful time. Not to worry, we have a suggestion. The San Diego Nightlife Tours can give you a taste of the after-hours. So, you might want to start your evening experiences in San Diego by booking a tour.
Get Pre-Approved for a Gaslamp Quarter home loan in 60 seconds or less – no social security number needed.
Get Started ›
Reason 7 - The House Market in the Gaslight Quarter
We saved the best reason you want to put down roots in the Gaslamp Quarter for now. It is the price of housing. The median sales price currently is $562,500. That is not bad at all in the San Diego housing market. The median number of days on the market for a home in this area is 14 days, and Redfin.com rates the housing market as Very Competitive.
READ: 5 (Hot) Up and Coming San Diego Neighborhoods in 2023 | 2024
Most housing units were built in the 21st century, so you probably will not have the structural problems that an older property can present. If you are someone who loves the nightlife and diverse cultures, the Gaslamp Quarter is made for you!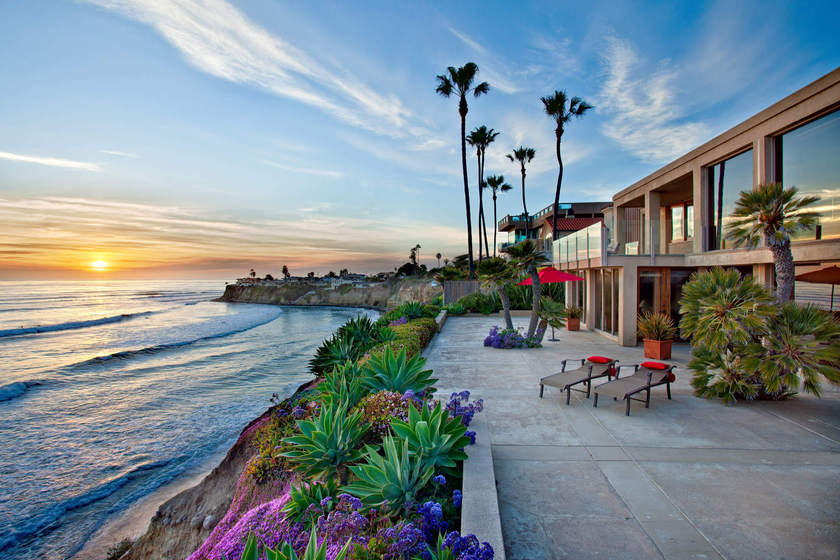 Own a home in Gaslamp Quarter and you want to get a personalized home valuation for it to see how much you can walk away in profit in this exciting market?
See Now ›
Getting Down to the Nitty-Gritty
You will stand out in the crowd if you are going to be a house owner in this area. It is a good chance that your neighbors will all be renters, which can mean that you will notice new faces continually as people decide not to renew their lease and move elsewhere. Fortunately, this part of San Diego is a safe place to live, but a house owner may want a security system installed to protect the property.
READ: 9 Best Places for Families to Live in San Diego in 2023 | 2024
Becoming a house owner after years of being a renter is a momentous change in life. You are making a sizable investment in where you want to be, and it is not easy to leave when you own a place. No excitement and fun will compensate for a property requiring a lot of repair work.
TOP POST: Zillow San Diego: 5 Lies, Fraudulent and Deceitful Tactics Used in 2023 | 2024
We advise you not to try buying a house in this area yourself. A first-time homebuyer rarely knows all the details about purchasing a property, and while the prices are affordable, a home in the Gaslamp Quarter is still a significant investment. A good real estate agent earns the commission despite what some critics may say.
VISIT: 7 Best Places to Live in San Diego for Millennials in 2023 | 2024
That real estate professional does more than shop around for the property. Agents will also take charge of all the paperwork that a house sale will involve. That includes title search, building inspections, and price negotiations. As a result, you will save a large chunk of time by using an agent.
VISIT: 5 Best Places to Live in San Diego for Military in 2023 | 2024
You also have somebody who can guide you through any matters that are part of downtown living. We are real estate agents who understand the territory. We are an asset that will help you find a place that is not only affordable but livable. We suggest you consider talking to us when you start house hunting.
JUST UPDATED: 5 Reasons to Move to San Diego in 2023 | 2024
We are familiar with the Gaslamp Quarter and not just as part of the crowd in the bar. We have successfully found property for house-hunters in this part of San Diego, and we know the neighborhood. We will scout the properties based on your expressed needs and requirements. Once you have decided on the right place to live, we will contact the seller and initiate the negotiation process. Time is of the essence because even an average house will go into pending sale in 10 days or less. We will be ready and professionally represent you in the final dealings. All paperwork will be in good order by closing day.
VISIT: San Diego's 4 Safest (and Least Crime Ridden) Places to Live in 2023 | 2024
We have a lot to offer a house hunter, and it is worth your while to learn about all our services, including the help we give in securing mortgage financing. How about contacting us, and let's talk about your upcoming house surgeon adventure in the heart of San Diego? We have some ideas that you can use. Moreover, you will be pleasantly surprised at everything we can do on your behalf. All you must do is take the first step and get in touch with us. We would welcome an opportunity to tell you all about us.
I would love to help assist you with your home purchase, home sale, or home loan - please feel free to give me a call, text, or use the form below.
Your Gaslamp Insider,
Scott
Get Scott's Personal Help Below...
Where Do You Want To Go Next?
By clicking "Send" I/We agree by electronic signature as stated below: 1) To be contacted by telephone even if the telephone number appears on a State/National Do Not Call registry or any company's Do Not Contact lists. 2) To this website's Privacy Policy and Terms of Use.
See Our Top Blog Posts Below...
See Gaslamp Quarter's Newest Listings Below...