5 Reasons El Cerrito San Diego is a Great Place to Live in 2021
Posted by Scott Taylor on Sunday, June 13, 2021 at 6:22 PM
By Scott Taylor / June 13, 2021
Comment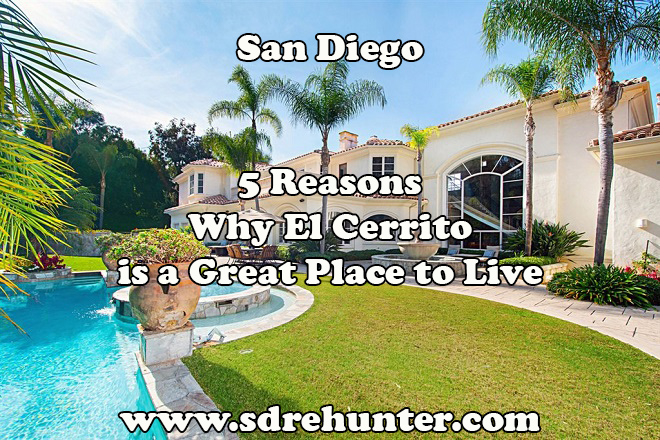 El Cerrito, known from its Spanish translation as "The Little Hill" has a lot to offer those who choose to live there. The area covers residences to the north and south of El Cajon Boulevard. Its borders are 54th/Collwood Street on the west side and University Avenue south. College Avenue borders the neighborhood to the east and Baja Canyon sets its northern border.


The area began in the 1800's when it was used for orange and lemon orchards. Suburban development began to take hold in the late part of the century and the area boomed in the early 1920's. It currently has a population of 5,864.


See the best San Diego purchase home loans...


The reason for the boom was simple. Old Cajon Road became El Cajon Boulevard with the formal name of U.S. Highway 80. With more transportation access, more people were prompted to visit and live in El Cerrito.
Housing prices are stable in the area with the median home price set at approximately $849,000. Home values continue to rise steadily at an average of 1.1% a year. The median home value is $911,100.


Besides two public schools in the area, El Cerrito also has a private school and two charter schools available to students. The schools consist of both primary and secondary schools. All are well rated.


There are many reasons to consider this area for your next home. Below are five of the best reasons to consider El Cerrito.


Here's a quick rundown of our list:
Reason 1 - Spectacular Views are Everywhere.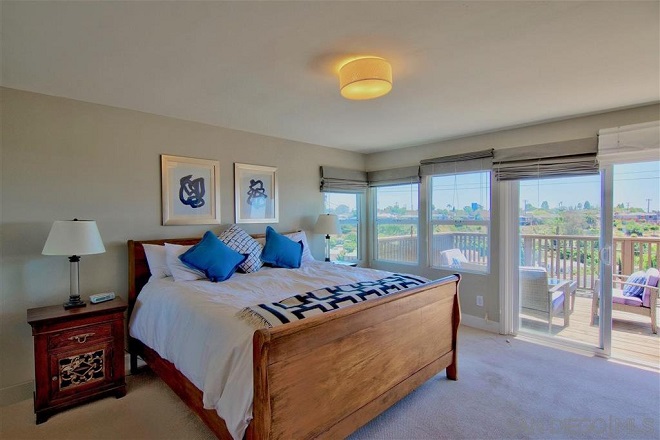 Most homes have great views since the area is situated on a hill. There are views from all sides of the neighborhood, so you have your choice of city views or a look at the canyon.


See the latest El Cerrito homes, townhomes, and condos for sale here…
Reason 2 - It is Close to Universities.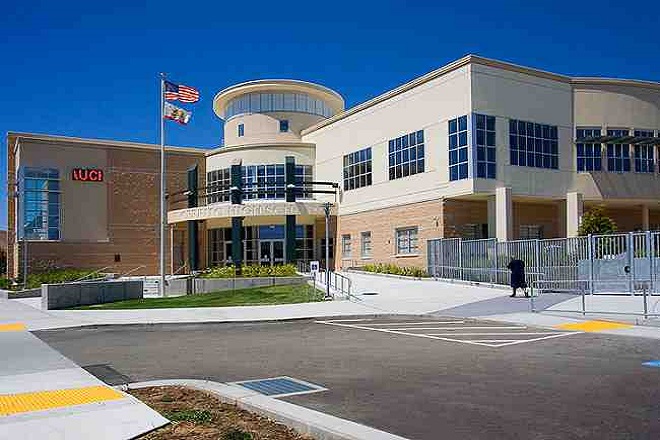 There is easy access to San Diego State University, which is one of the oldest universities in California. San Diego State is a public research university that also includes curriculum on sustainability and entrepreneurship.
The University of San Diego is within a commutable distance as well. The university has nine undergraduate and graduate schools including the Shiley Marcos School of Engineering and the Joan B. Kroc School of Peace Studies as well as a School of Law. If you are looking to further your education, El Cerrito would be a good place to live while pursuing your dreams.
El Cerrito Homeowners: We have qualified buyers desperately seeking to buy immediately and pay top dollar…
Reason 3 - There are Lots of Things To Do.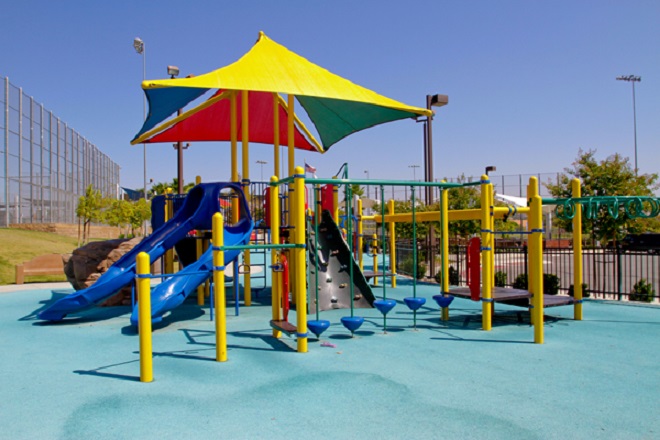 Whether you are seeking outdoor activities, a cultural experience, or nightlife, there are plenty of ways to entertain yourself in and around this neighborhood!
5 reasons to own versus rent in San Diego...
The Mira Vista Golf & Country Club is a championship golf course that has offered the best scenic views for almost 100 years. The course is recently refurbished, but kept its historic design and charm. It's a challenging course that offers the best experience for both beginners and pros.
Playland-Not-At-The-Beach is a great way to get the whole family out of the house. This is a family-oriented, nonprofit museum in El Cerrito that includes more than 30 pinball games, dioramas celebrating holidays, miniature circuses and carnival skill games.
The El Cerrito Swim Center is a plus of living in this neighborhood. The center has numerous water amenities available to residents including a community pool and a water slide. It also offers water polo tournaments, water aerobics and makes a great place to have a birthday party or family reunion.
El Cerrito has a trendy vibe, so there are many trendy shops, craft beer and wine restaurants, and coffee houses to explore.
Be an expert on El Cerrito real estate – see all active, pending, and sold listings within the last 3 years now…
---
Blog Post Interrupt
5 Shocking Facts Exposed: Why Owners Are More Savvy (and Wealthy) Than Renters...


Back to the Post
---
Reason 4 - There are Jobs. El Cerrito is a Thriving Community Close to Many Employers.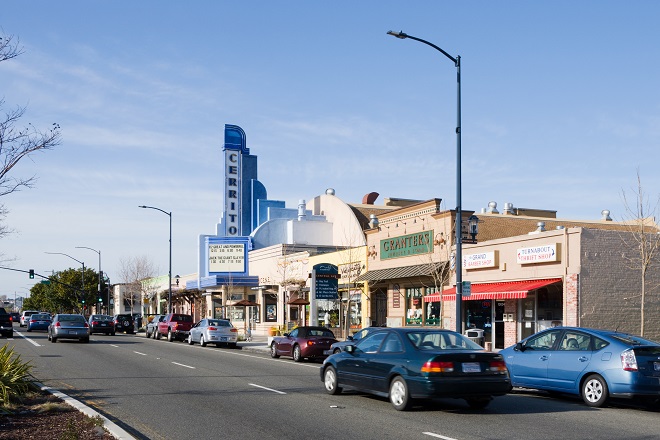 There are government and public sector jobs available, as well as jobs in the medical community, fitness businesses and many eclectic small businesses. Currently, the numbers indicate there are approximately 59, 315 job openings in El Cerrito now.
If you are a first time home buyer, move up buyer – or, need money for your down payment and/or closing costs – El Cerrito has many different options to choose from here…
Reason 5 - The El Cerrito Community Community is Extremely Active and Supportive of New Business and Changes in the Community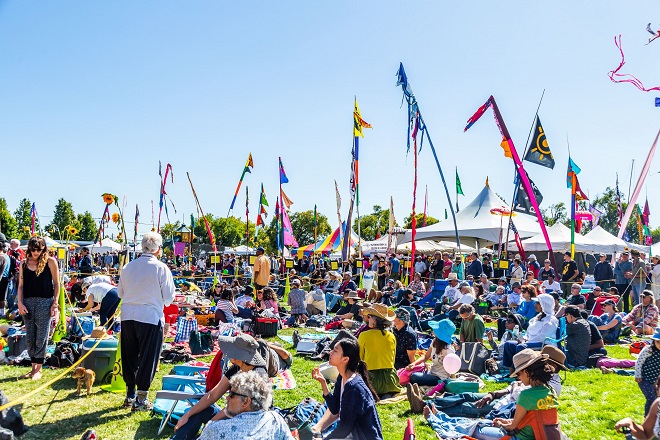 They ask residents every year what changes and goals they would like to see the council pursue during the year. The council then makes a list of goals and seeks ways to get them accomplished.
El Cerrito has grown over the years and transformed itself into a vibrant eclectic area that is great for both singles and families, professionals and artists. It has some of the more affordable housing in San Diego, so it is worth taking a look for your next home.
The 5 San Diego housing trends I am seeing now...
If you want more information on El Cerrito or any other neighborhood, feel free to call or text me at..I would be happy to help you and answers all your questions.
Leave me a comment below – or, contact me here. 
Your El Cerrito Insider, 
Scott
Where Do You Want To Go Next?
By clicking "Send" I/We agree by electronic signature as stated below: 1) To be contacted by telephone even if the telephone number appears on a State/National Do Not Call registry or any company's Do Not Contact lists. 2) To this website's Privacy Policy and Terms of Use.
See El Cerrito's Newest Listings Below...
Get Scott's Personal Help Below...