5 Reasons East Village Downtown San Diego is a Great Place to Live in 2023 | 2024
Posted by Scott Taylor on Sunday, November 20, 2022 at 9:00 PM
By Scott Taylor / November 20, 2022
Comment
Those looking to be a part of a large urban community with plenty of nightlife should seriously consider looking into East Village in San Diego.
East Village is Downtown San Diego's largest neighborhood as it consists of 130 blocks. It is known for its vibe for excitement with cafes, boutiques, art galleries, rooftop bars and live music venues.
Geographically, East Village lies between Seventh Avenue east to 18th Street.
READ: San Diego vs Los Angeles: Which SoCal City is Best in 2023 | 2024?
History of East Village
East Village was once a warehouse district downtown with a lot of vacant lots. Warehouses and businesses started shutting down and it became a heavily blighted area. Artists and social services were the first to move into the area in the 1990's and it slowly began to change, but was still known for its dive bars and criminal activity.
READ: 5 (Hot) Up and Coming San Diego Neighborhoods in 2023 | 2024
Revitalization efforts went full force with the construction of Petco Park, a high-tech baseball stadium that hosts the San Diego Padres. It opened in 2004 and that gave way to many other businesses taking a chance on the area. Now East Village is a cultural hotspot for entertainment day and night with more than 700 businesses. Residential efforts also began after Petco Park opened with development beginning in 2005.
READ: 9 Best Places for Families to Live in San Diego in 2023 | 2024
This is a heavily commercial area with five major luxury hotels, including the Hilton San Diego Bayfront, the Andaz San Diego, the Omni San Diego Hotel, the San Diego Marriott Gaslamp Quarter and the Hotel Solamar San Diego.
TOP POST: Zillow San Diego: 5 Lies, Fraudulent and Deceitful Tactics Used in 2023 | 2024
The East Village Association, a nonprofit, is an organization active in the area. Its mission is the promote East Village businesses and promote the neighborhood. Business owners in the neighborhood are automatic members.
VISIT: 7 Best Places to Live in San Diego for Millennials in 2023 | 2024
East Village is called a livable urban village with more than 10,000 living there now. It is transitioning from an arts and industrial neighborhood to a mix-use area of 30,000 residents and more than 800 businesses over the next 10 years. It is heavy into entrepreneurism and that is displayed in the area's arts, education, entertainment and culture.
VISIT: 5 Best Places to Live in San Diego for Military in 2023 | 2024
The vibe in East Village is hip urban and most residences are apartments, although there is ongoing construction of luxury condos as well. One of the cooler aspects of this area is that some of the old warehouses were converted into mixed-use residential units.
JUST UPDATED: 5 Reasons to Move to San Diego in 2023 | 2024
Units are priced anywhere from $285,000 for a one-bath, one-bedroom to $950,000 for a two bath, two bedroom condo. There are a number of new apartments coming on the market that will hit the $310,000 price point. The average price of apartments in the area is around the upper $300's.
Here's a quick rundown of our list:
Reason 1 - More Residences Are Being Built.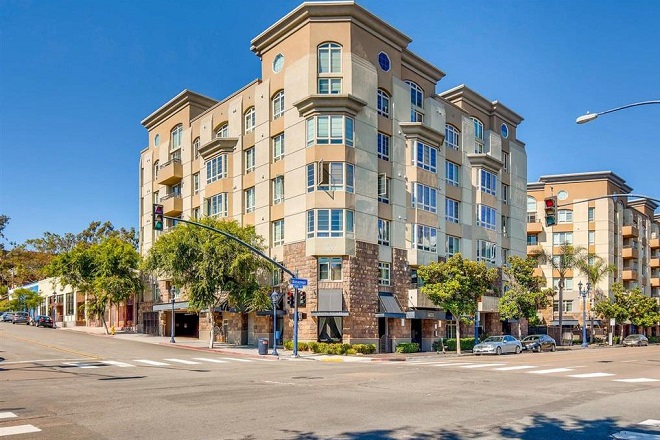 With highly anticipated growth, there are many new projects going on that amount to thousands of homes, as well as office and retail space. A 40-story apartment development proposal was made public last March. It will be a 613-unit complex that includes three buildings. One is six stories and the second is seven stories. The third building is a 400-foot tower.
VISIT: San Diego's 4 Safest (and Least Crime Ridden) Places to Live in 2023 | 2024
The buildings will be at the corner of Park Boulevard and Broadway. They are designed with green space between the buildings for residents to enjoy.
See the latest East Village Downtown homes, townhomes, and condos for sale… Search Now ›
Reason 2 - It's Close to The Gaslamp Quarter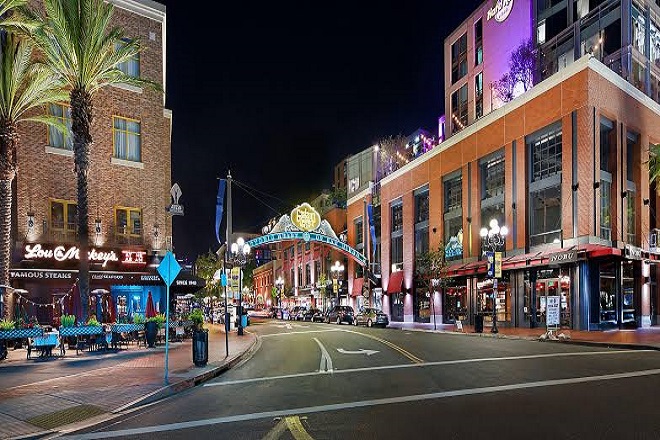 The East Village neighborhood is a little more than a half mile from the Gaslamp Quarter. It takes less than six minutes to get there from most areas of East Village. There is heavy traffic, but that only amounts to a four minute delay.
VISIT: San Diego's 9 Best Beach Towns to Buy a Home in 2023 | 2024
The Gaslamp Quarter lures millions of tourists and locals with its nightlife and entertainment. Its claim to fame is that it was the home of famous Wild West gunman Wyatt Earp. It has an old-fashioned 19th century vibe mixed with modern entertainment and music.
See the latest East Village Downtown active, pending, and sold homes for sale like a Pro – without the expensive license… See Now ›
Reason 3 - It Has a Lot of Live Music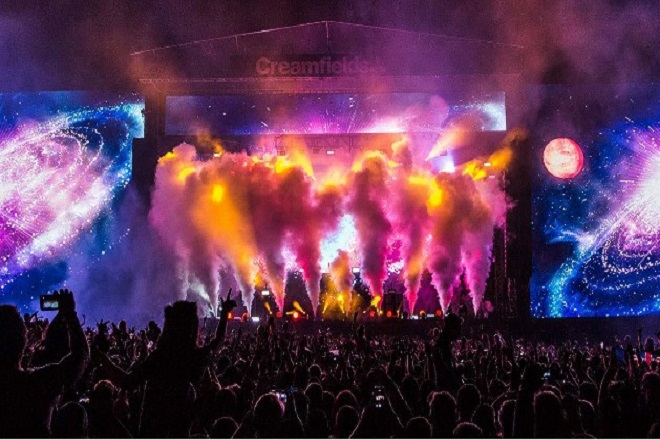 There are many venues in the area that have live music. That includes the Saville Theater, which is known for its jazz concerts. It also has theater productions and other types of music. Another spot is also Moonshine Flats, located at 344 7th Ave., that features country music in its bar. It has honky ton and a backyard bar and restaurant.
READ: San Diego vs. San Francisco: Which California City is Best in 2023 | 2024?
The SoCal Music Festival is also in the East Village. While the name a bit generic, the festival is not. It has four stages full of bands that will fill every music vibe anyone can have. Most people who have never been are pleasantly surprised at the quality of the festival and the bands.
Get Pre-Approved in 60 Seconds...
(No Social Security Number Needed)
By proceeding, you consent to receive calls and texts at the number you provided, including marketing by auto-dialer, pre-recorded voicemail, and email, from this site's operators about real estate related matters, but not as a condition of purchase. You also agree to our Terms of Service, and to our Privacy Policy regarding the information relating to you. Message and data rates may apply. This consent applies even if you are on a corporate, state or national Do Not Call list. This site is protected by reCAPTCHA and the Google Privacy Policy and Terms of Service apply.
Reason 4 - It Is A Thriving Area With Lots Of Opportunities.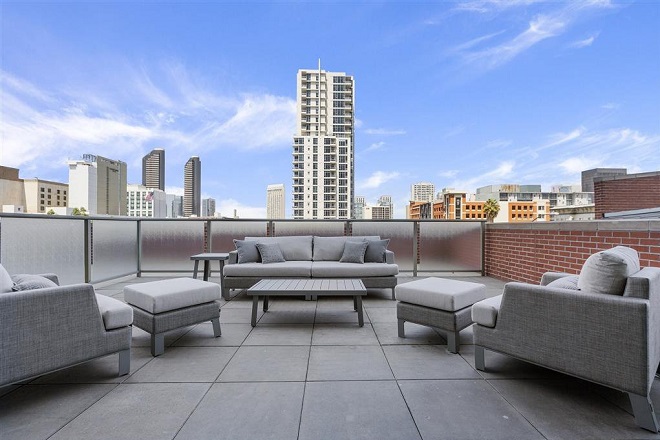 Growth continues to come to this area and most say the greatest growth is coming over the next few years. One of the most anticipated projects is the Harbor Drive Pedestrian Bridge. The bridge will connect Balboa Park with San Diego Bay, making the area more walkable and bringing more people from those areas into East Village.
READ: San Diego vs Orange County: Which Socal City is Best in 2023 | 2024?
One new venture that has everyone talking is the San Diego Museum of Beer opening in East Village. The museum goes all out to promote the city's craft beer industry. Plans are still brewing for which of three East Village locations will be the site for the concept, but a 2020 opening is planned. It will include a 12,000-plus square-foot museum that will cost around $2 million.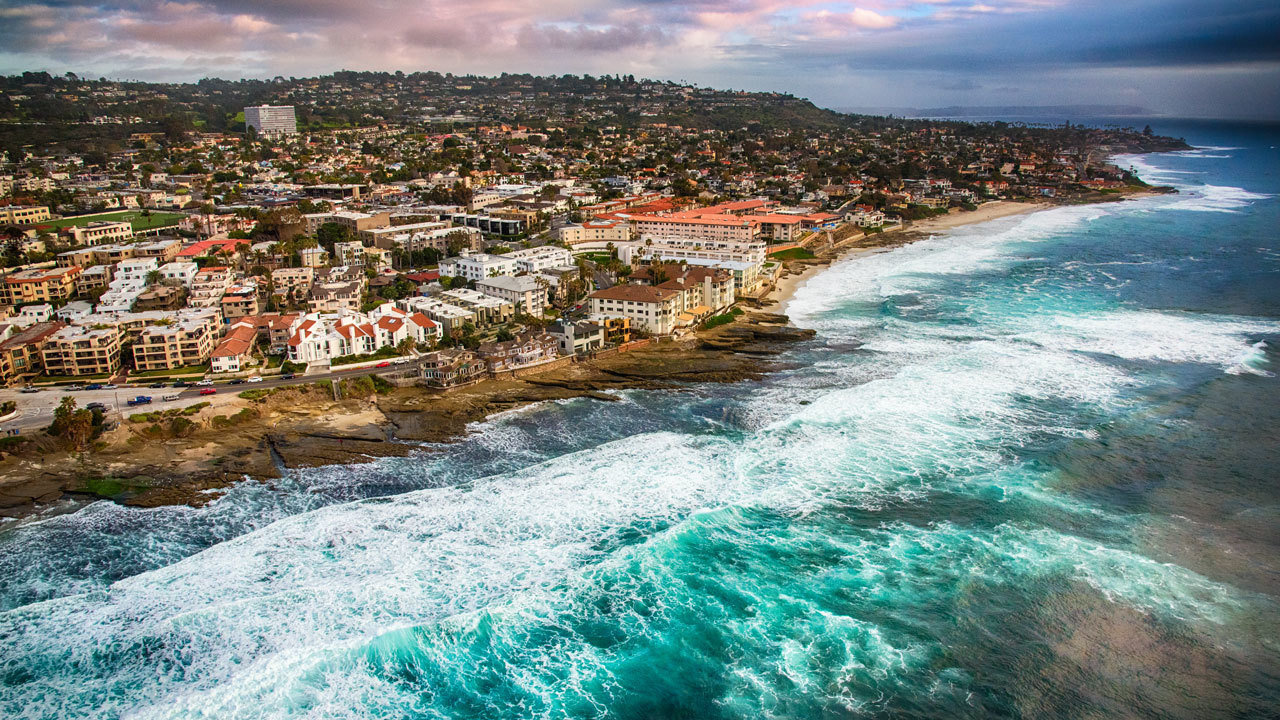 See the latest East Village Downtown housing market statistics dating back from January 2004 until the end of last month… See Now ›
Reason 5 - Education Is Important.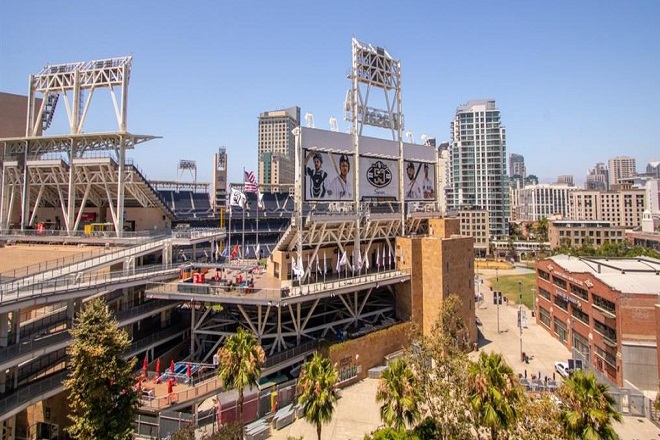 The neighborhood includes two schools and both have high ranks for excellent. San Diego Early/Middle College School has 109 students. There are also two high schools in the neighborhood.
READ: San Diego vs. San Jose: Which California City is Best in 2023 | 2024?
There is also education for adults with San Diego City College and the New School of Architecture. The Thomas Jefferson School of Law is under construction. The Central Library is also located there. This $185 million project opened in 2013. The library, located at 330 Park Blvd, features several floors of innovative learning and is open seven days a week. It has an innovation lab, the Sullivan Family Baseball Research Center, a rare book room and an Idea Lab among other things.
VISIT: San Diego's Top 5 Luxury Home for Sale Markets in 2023 | 2024
The East Village is not only the central location of the city, but is the centerpiece for all that is going on in San Diego. If culture, nightlife, learning and living the modern, urban life is important to you, there is no better place to settle in that East Village.
TOP POST: San Diego Mortgage Rates: Trends, Predictions, & Forecasts in 2023 | 2024
If you want more information on East Village, or any other neighborhood, I would love to help!
I like to answer people's questions and help them find the right place to live.
I would love to help assist you with your home purchase, home sale, or home loan - please feel free to give me a call, text, or use the form below.
Your East Village Insider,
Scott
Get Scott's Personal Help Below...
Where Do You Want To Go Next?
By clicking "Send" I/We agree by electronic signature as stated below: 1) To be contacted by telephone even if the telephone number appears on a State/National Do Not Call registry or any company's Do Not Contact lists. 2) To this website's Privacy Policy and Terms of Use.
See Our Top Blog Posts Below...
See East Village's Newest Listings Below...