5 Reasons East County San Diego is a Great Place to Live in 2021
Posted by Scott Taylor on Thursday, April 1, 2021 at 8:31 PM
By Scott Taylor / April 1, 2021
Comment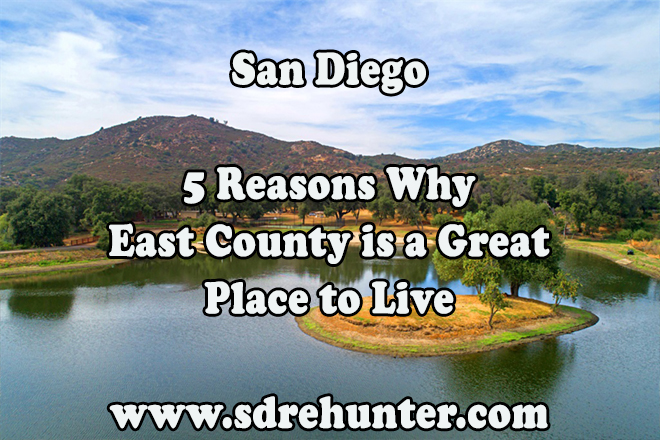 East County is one of the most intriguing places in San Diego. While it has a name most people recognize, it is a bit of a misnomer because East County isn't a county all to itself. It is actually part of San Diego County.
Most people associate East County with its rural areas that include incredible lakes, deep canyons and massive wilderness, the area also includes several communities both incorporated and unincorporated. So, if you are looking to plant yourself or your family is this area, there are many varied options to choose from.
See the best East County home loans...
East County also doesn't have a distinctive border. The County of San Diego draws unofficial boundaries for its Supervisorial District 2. This area actually covers 75 percent of San Diego County with areas that include the Cuyamaca Mountains, Laguna Mountains and Palomar Mountain. It also includes Anza-Borrego State Park, which is a dessert area.
East County is largely the polar opposite of San Diego's coastal cities. It is mountainous, full of hiking trails and wilderness, a far cry from the busyness of the cities. Its cities include both those that are more urban, but it is largely defined by its rural cities where small-town life is simpler and slower paced.
There are five incorporated cities included in the East County area:
• El Cajon
• La Mesa
• Santee
• Poway
There are 17 unincorporated communities that make up the East County area:
• La Presa
• Julian
• Casa de Oro-Mount Helix
• Lakeside
• Bostonia
• Alpine
• Jamul
• Crest
• Descanso
• Ramona
The fact that the area includes both busy areas like El Cajon and La Mesa as well as unincorporated, rural areas like Julian and Alpine gives those looking for a place to settle many choices in lifestyle. It also gives those looking for a new place to live options in pricing.
Here's a quick rundown of our list:
1. There's Lots of Outdoors to Enjoy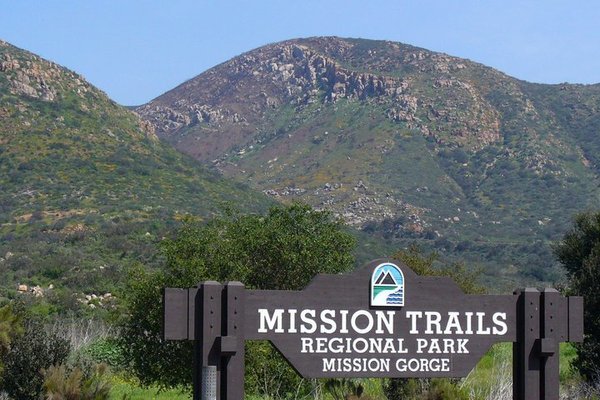 This is a really diverse area with both desert and lakes, so you can get your fill in any number of activities. There are lots of hiking trails through both the mountains and deserts and mountain biking is a favorite activity in the area for both those who live there and those traveling in from San Diego's downtown or coastal cities. There is also rock climbing, fishing and camping spots throughout the area.
5 Facts why you need to own (versus rent) right now...
One of the best hiking areas is Cowles Mountain, while bikers take to the paths at Mission Trails Regional Park. Lake Murray offers a great time for those looking to walk or be near water and many love fishing on El Capitan Reservoir.
True beauty can be found in the spring at Anza-Borrego Desert State Park when the wildflowers bloom. They literally cover the desert floor in color beginning in February.
See the latest East County homes, townhomes, and condos for sale here…
2. It Has Access to Major Highways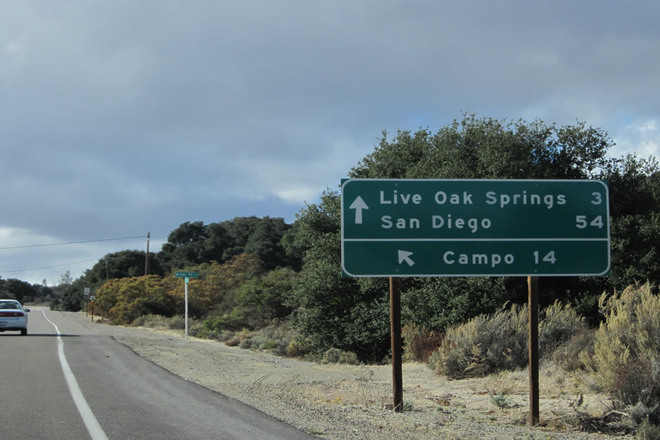 This area has a lot of access by Interstate 8, state highways 94, 52, 78, and 76. Some areas like Julian and Borrego Springs are off state highways 78 off I-15 and 79 off I-8. Other areas like Lemon Grove, La Mesa, Santee and El Cajon have access with bus and trolley lines.
East County Homeowners: We have qualified buyers desperately seeking to buy immediately and pay top dollar…
3. Small Towns Offer Simpler Lifestyle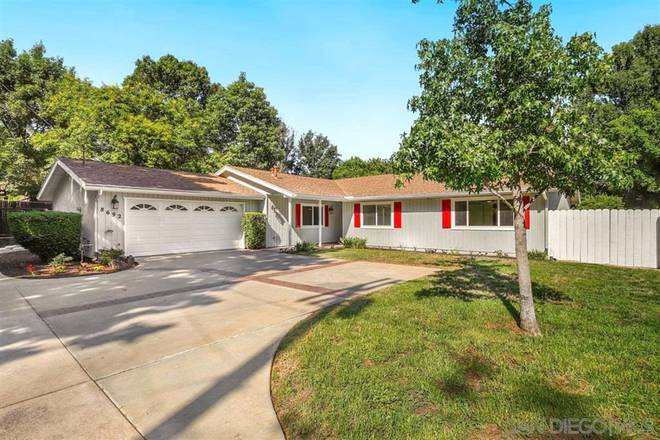 Each township has its own character and style, so there are many variations to explore to see which one fits you. There are four that showcase the variety of lifestyles in the region.
One of the most noted towns is Julian, a community near the Cuyamaca Mountains. Julian is noted for its apple orchards and is famous for both its apple pie and its gold mines. There are tours and activities for the whole family related to both in the town. The town also has the California Wolf Center that promotes conservation as well as restaurants, antique stores, art galleries and bed and breakfast inns.
Julian is about as close to Mayberry as you will get. It is a step back in time with a friendly atmosphere and easy going pace.
See San Diego latest real estate stats...
Another popular area is Alpine, an area also near the Cuyamaca Mountains. While it is in the same area of Julian, Alpine has a totally different vibe. It has around 14,000 people and is surrounded by the Cleveland National Forest and two Native American reservations.
Alpine has taken its image from its name, which was suggested by a resident because it reminded her of her home country of Switzerland. This area includes horse ranches and small farms among its hillsides and canyons.
A third area is Borrego Springs with only 3,429 people. It lies in the middle of California's largest state park, the Anza-Borrego State Park.
The thing to note about Borrego Springs is you can see the stars as it is officially designated an "international dark sky" area and, in fact, was the first in the state to receive that designation. That means night lighting is at a minimum. There are no stop lights in this desert village. The village's roundabout, known as Christmas Circle, is a landmark.
It's housing style is ranch and pueblo style architecture with a modern flair.
Lemon Grove, with a population of around 25,000, is home to the world's biggest lemon. This is a 3,000-pound, 10-foot long lemon sculpture that is at the corner of Lemon Grove Avenue and Broadway. There is a small lemon grove nearby, which is also close to the Orange Line Trolley and a downtown bus stop.
Lemon Grove is a close-knit community. Lemon Grove residents thrive on family activities and has had an annual fall bonfire every year for 22 years. Bonfire activities include a game truck, rock climbing, horse carriage rides and an obstacle course. There are also an ugly sweater and spaghetti eating contest. The Heartland Fire & Rescue also gathers toys for the Lemon Grove Toy Drive annually.
Be an expert on East County real estate – see all active, pending, and sold listings within the last 3 years now…
---
Blog Post Interrupt
Is the 2021 San Diego Housing Market Like it Was in 2007?




Back to the Post
---
4. There Are Casinos to Enjoy Nightlife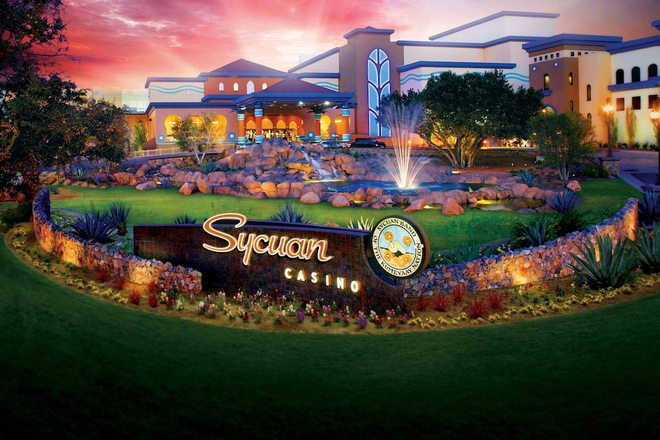 One of the primary areas for nightlife in East County is the casinos, owned by Native American tribes. These rival those in Las Vegas with glitz and glamour and are near high-end resorts. Some of the best golfing is found at the resorts because the courses are challenging and are built around historic sites, natural obstacles and highways.
There are also seven wineries to enjoy as this area is becoming known as a growing wine region. Ramona, with its 89,000 acres, was approved as an American Viticultural Area in 2006. There is Milagro Farms Vineyards & Winery, Edwards Vineyards and Cellars, Kohil Vineyard and Winery, Woof 'N Rose Winery, Chuparosa, and Highland Hills Winery.
If you are a first time home buyer, move up buyer – or, need money for your down payment and/or closing costs – East County has many different options to choose from here…
5. There's a Family-Friendly Atmosphere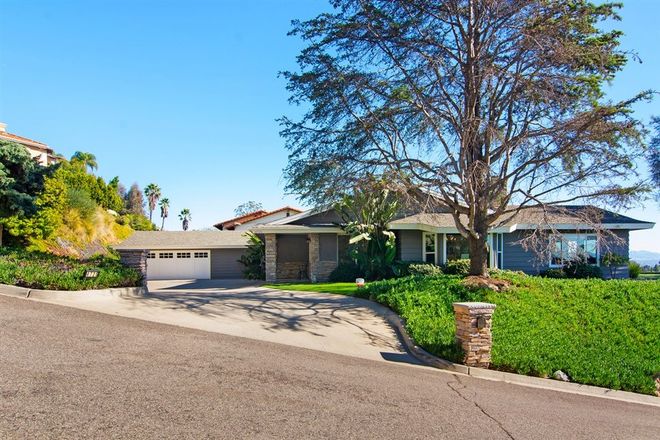 Just because East County is primarily rural doesn't mean it's boring! Each community has its own activities, festivals and events that celebrate the wild west. There's a cycling tour of Borrego, the Julian Daffodil Show and the Julian Family Fiddle Camp, the Annual Lakeside Rodeo, the Sage & Songbirds Festival in Alpine, the Ramona Music Festival and the Ramona Rodeo, outdoor concerts and car shows.
Those looking to return to the true community way of life should look no further than East County. It offers many opportunities for you to find a home.
7 hacks for buying an East Count house - while leaving elsewhere...
Those interested in this area, or any other area, should call, text or email me at... I would love to answer your questions about East County or any other San Diego area you may be interested in!
What do you think?
Leave me a comment below – or, contact me here.
Your East County Insider,
Scott
7 "Did You Know" San Diego Loan Secrets Revealed!




Where Do You Want To Go Next?
By clicking "Send" I/We agree by electronic signature as stated below: 1) To be contacted by telephone even if the telephone number appears on a State/National Do Not Call registry or any company's Do Not Contact lists. 2) To this website's Privacy Policy and Terms of Use.
See East County's Newest Listings Below...