5 Reasons Del Mar Heights San Diego is a Great Place to Live in 2021
Posted by Scott Taylor on Friday, July 2, 2021 at 3:33 PM
By Scott Taylor / July 2, 2021
Comment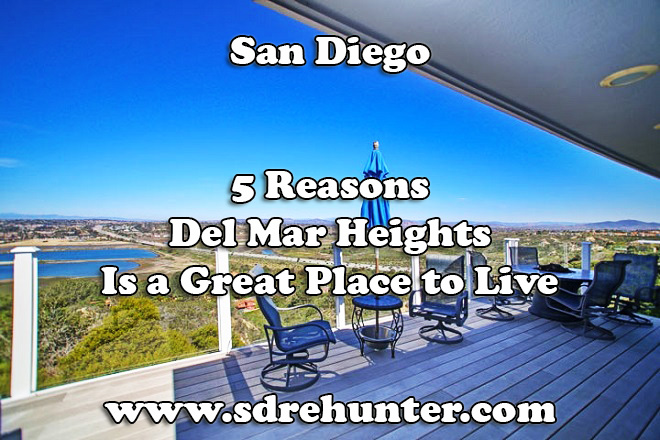 Del Mar Heights is perfect for those who want an upscale neighborhood that is close to everything. It is situated with Solana Beach on its north end and North City and Carmel Valley to the east with Del Mar on the west end and Torrey Pines bordering it on the south.
With so many high-end communities surrounding it, Del Mar Heights fits in with the best of everything. 
Geography
This community is known for its hills. There are alot of them, making for some excellent canyon hikes. There are also beaches close by, so it is the best of both worlds and is an excellent place for those who love the outdoors to settle in. That is especially true because the San Diego weather is typically mild to warm, limited rainfall and boundless sunshine. 
History
Del Mar Heights is an upscale neighborhood that most of Del Mar's residents call home. Del Mar became a city in 1959. The smallest city in San Diego County, Del Mar was designed to attract the wealthy looking for a beachfront resort destination. It continues to lure celebrities, the wealthy, and those with high social standing for either a retreat vacation or a quiet place to call home. There are around 8,390 people living in Del Mar Heights, according to the 2010 census.
How to buy a Del Mar Heights house - if you live elsewhere...
Homes in this area are higher than in most other parts of the city. Home prices range from $350,000 up to $3.69 million and the vast majority is well over $1 million. The median home value in Del Mar Heights is $1.1 million, 497% higher than the national average. Even with that, the neighborhood is mostly homeowners with 71% of residents buying their homes. That is 11% higher than the national average.
Rent isn't cheap either, although there are plenty of apartments and condos from which to choose. The median rent is $3,669, which is 76% higher than the national average. 
However, the median household income in Del Mar Heights is also higher than the national average. The median income is $125,086, 126% higher than most incomes around the U.S. 
If this isn't enough to make you want to live there, here are 5 great reasons why living in Del Mar Heights is great. 
See the latest Del Mar Heights homes, townhomes, and condos for sale here…
Here's a quick rundown of our list:
Reason 1 - Crime is Low.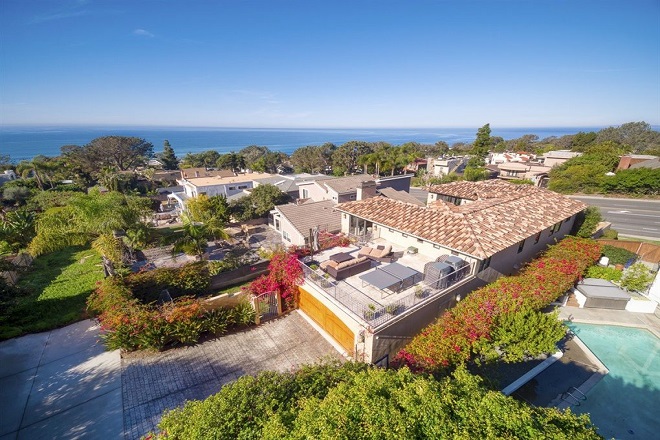 Crime is Del Mar Heights is 55% lower than the national average. The actual ranking is 1,237 crimes for every 100,000 people. The chance of being a victim in Del Mar Heights is 1 in 81. That is also 55% lower than the national average.  It is also lower than statistics for the rest of San Diego and California.
The 5 questions I get asked the most on the housing market...
On top of all that, crime has dropped in recent years. It dropped by 11% last year over the previous year. 
Most of the crime in Del Mar Heights are property crimes. There were 148 cases of what is called "violent" crime, but those don't include murder, rape, robbery or assault. Those are categorized separately. There were no cases of those reported.
People who live in the community state they love the fact they feel safe walking around the neighborhood alone at night.
Del Mar Heights Homeowners: We have qualified buyers desperately seeking to buy immediately and pay top dollar…
Reason 2 - Unemployment is Low.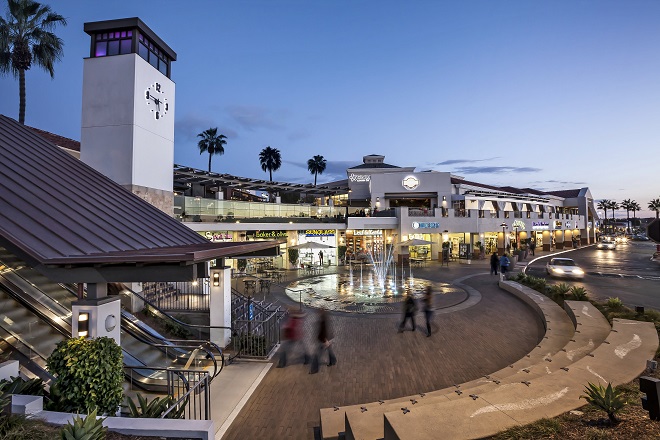 Del Mar Heights has one of the lowest unemployment rates when compared to the rest of the city and the state, but also one of the lowest unemployment rates in the country. The unemployment rate for the area is just 1%. It is 5% for San Diego and 5.5% for California.
Additionally, there are no actual figures for poverty levels in Del Mar Heights because the number is so low it doesn't register.
Be an expert on Del Mar Heights real estate – see all active, pending, and sold listings within the last 3 years now…
Reason 3 - Schools are Excellent.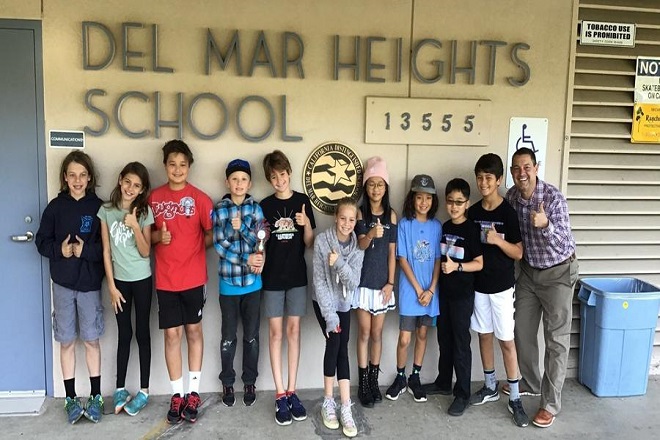 High school graduation rates are 16% higher than across the United States. Ninety-six percent of high school students graduate. Additionally, the percentage for average test scores was 83%. That is 69% higher than national averages. It is also higher than the city, which is at 46%, and the state that comes in at 38%. 
There are 50 schools in for area residents to send their children, including elementary, middle and high Schools. Most student-teacher ratios are around 27 to 1. This area is served by the Del Mar Union School District. The two primary public schools serving this neighborhood are Del Mar Hills Elementary and Del Mar Heights Elementary. 
See San Diego's latest stats...
---
Blog Post Interrupt
The 5 San Diego Real Estate Questions I Get Asked the Most...


Back to the Post
---
Reason 4 - It's Minutes from Beach.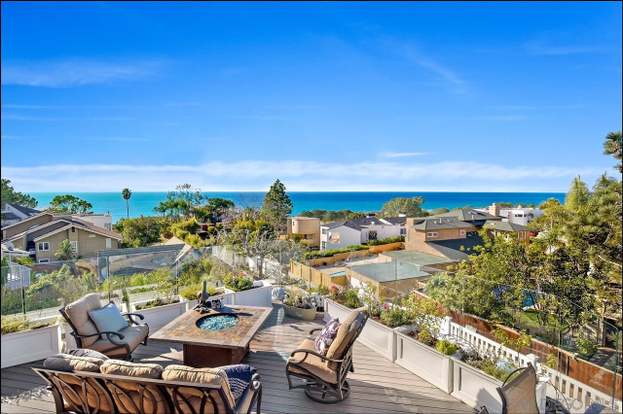 This is one part of living in Del Mar Heights that everyone mentions. They said the cool air makes for great beach walks. It's easy for people to step outside and reach the waves in minutes. Nearby beaches include North Beach, also known as Dog Beach. This is a popular place for pet owners to play in the surf with their dogs.
For those who want to do something else, the area also includes Crest Canyon Open Space Park and Torrey Pines State Reserve as well as other smaller parks. 
See the top Del Mar Heights home purchase loans...
Reason 5 - It's Walkable.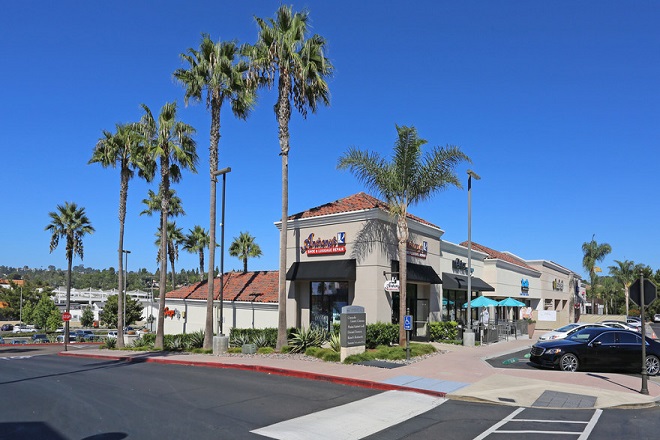 This is another advantage of living in Del Mar Heights, according to practically every resident writing a review of their community. Most love the fact they can walk to a cafe or restaurant to meet friends. They say they love the closeness to everything they need like grocery stores. 
Another say the wide streets makes walking safe and the fact there is no through traffic makes it easy.  Eighty-one percent of residents said they love the fact there are sidewalks and 56% state the streets are well-lit.
Is the 2021 San Diego market just like 2007?
Most also state the area is incredibly pet friendly, so most feel comfortable walking their dogs in the downtown area as well as parks and the beach. 
Those who like the idea of a safe, peaceful luxury lifestyle couldn't find a place that better fits the bill than Del Mar Heights. If living the resort life year-round suits you, this is the place to be. 
If you are interested in Del Mar Heights, or any other community and want more information, Leave me a comment below – or, contact me here. 
Your Del Mar Heights Insider, 
Scott
Where Do You Want To Go Next?
By clicking "Send" I/We agree by electronic signature as stated below: 1) To be contacted by telephone even if the telephone number appears on a State/National Do Not Call registry or any company's Do Not Contact lists. 2) To this website's Privacy Policy and Terms of Use.
See Del Mar Heights' Newest Listings Below...
Get Scott's Personal Help Below...