5 Reasons Why Cortez Hill Downtown San Diego CA is a Great Place to Live in 2023 | 2024
Posted by Scott Taylor on Monday, May 15, 2023 at 10:31 PM
By Scott Taylor / May 15, 2023
Comment
Resident of Cortez Hill are in the middle of it all. Cortez Hill is in the middle of one of San Diego's most interesting areas. It is surrounded by the Core District, Bankers' Hill, Little Italy and Balboa Park.
Specifically, Cortez Hill is bordered by Ash Street/A Street on its south end, Interstate 5 on its north, 11th Avenue/State Route 163 on the east side and Front Street to the west. It is a larger urban area consisting of 30 city blocks and 111 acres. One interesting trait of the neighborhood is the topography. Part of the neighborhood east of Sixth Avenue is on a hill while the area west of Sixth Avenue is flatter. That is called Cortez West.
History of Cortez Hill
The name of the area stems from a historic hotel that graced the area. The El Cortez Hotel was one of the first elements of the community, noted as the oldest residential neighborhoods in San Diego. Construction on the El Cortez Hotel began in 1926 and the hotel opened on Nov. 26, 1927. It was famous for being San Diego's tallest building until 1963 when the Executive Complex was built.
See the latest Cortez Hill homes for sale
The area has some other recognizable buildings including the St. Joseph Cathedral, built in 1875 at the corner of Third Avenue and Beech Street. There is also the California Western School of Law, which has been in Cortez Hill since 1973.
Redevelopment in the Area
The neighborhood went under extreme transition in 1992 when the Redevelopment Agency decided to create further residential development. The plan was to mix commercial and residential to create a more neighborhood area. Today, Cortez Hill has several churches, schools and locally owned shops.
See the latest Cortez Hill housing market update
Most of the shops and cafes are on Fifth and Sixth Avenues. The opening to the waterfront is on Ash Street. Cortez Hill has a combination of residential options including historic Victorian homes, mid-level complexes, and high-rise condominiums. This gives the area an understated charm.
Living in Cortez Hill
Most of those who live in Cortez Hill are professionals and others who don't like downtown congestion, but want to still have the downtown convenience. There are a number of families who live in the neighborhood as well.
See the best Cortez Hill purchase home loans
Residences are more reasonable in this area than in other areas. There are a number of condos that offer good value with prices starting around $350,000 for the smaller units and upward to $550,000 for three bedroom/two bath units.
Home values maintain well this year with some value increase every year, so an investment in a home or condo will see a profit after a few years.
Here's a quick rundown of our list:
Reason 1 - The View is Incredible.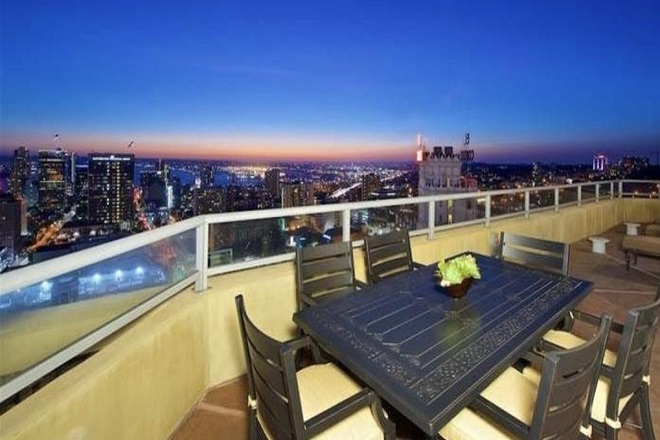 Cortez Hill has the highest land mass in the enter Centre City Community Planning area. That means it has spectacular views of Balboa Park, San Diego bay, urban San Diego and the Pacific Ocean.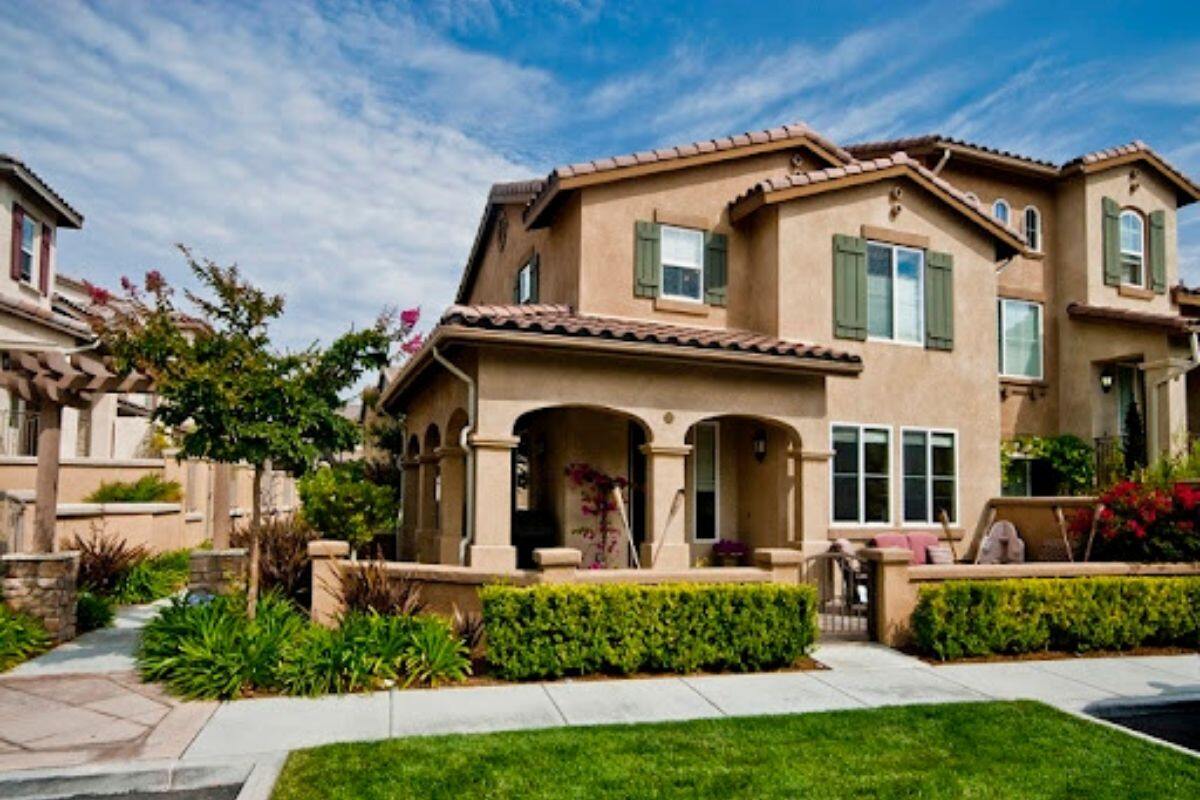 Contact us if you have specific questions about Cortez Hill › Click here!
Reason 2 - It is Growing in Both Commercial and Housing Space.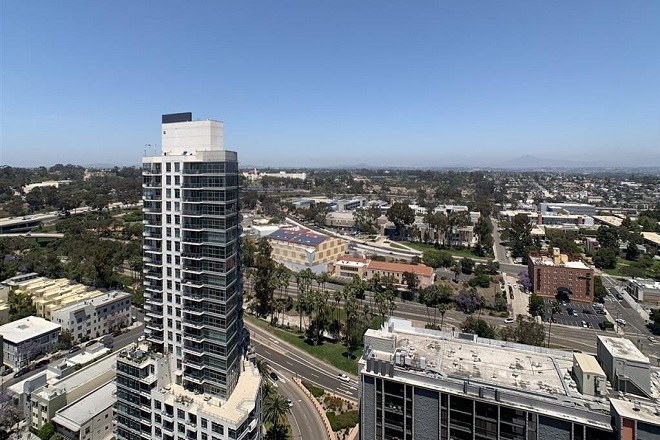 New developments in recent years include 758 residential units, the Cortez Hill Neighborhood Par/Tweet Street and more than 6,000 square feet of retail space.
Tweet Street, a linear park, has proven to be a great addition to the neighborhood with many people liking it for walking. The park was designed to benefit both birds and people. It is not just a park, but a trail system that features a number of hand-crafted birdhouses.
Do you own a home now? Get a fast and free automated value instantly
The park, located between Seventh and Ninth Avenues, is around 1,800 feet long of green landscaping buffering the neighborhood from the freeway. It has a play area for small children, benches, curved walking paths, sidewalks and pet rest area facilities.
The birdhouses, built by artists with input from designers and architects and bird experts, were built to attract different native birds to the city. They are lovely to look at too.
Do you own a home now and want to see the best refinance loans? › Find out here!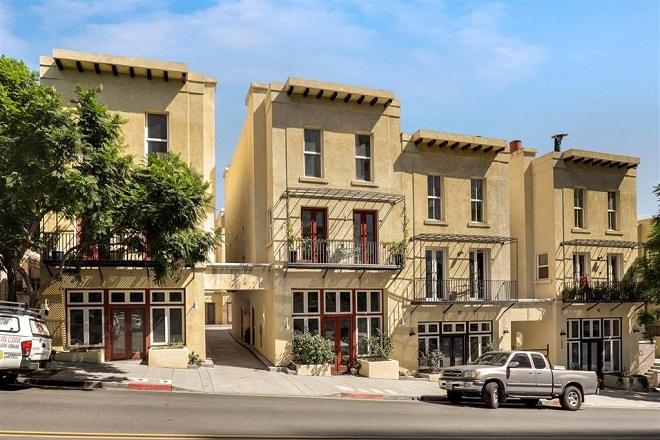 This may seem odd since Cortez Hill is located downtown in a highly urban area, but people who live there say it feels more like a cozy, trendy neighborhood. One of the reasons for that is the ratio of residences to commercial properties. Most of Cortez Hill is residential, so it doesn't feel as congested with commercial buildings like other areas.
See the latest Cortez Hill homes, townhomes, and condos for sale
Surveys state 94 percent of recents love the sidewalks and 79 percent state the streets are well lit. Another 75 percent state they feel comfortable walking alone at night.
Get Pre-Approved in 60 Seconds...
(No Social Security Number Needed)
By proceeding, you consent to receive calls and texts at the number you provided, including marketing by auto-dialer, pre-recorded voicemail, and email, from this site's operators about real estate related matters, but not as a condition of purchase. You also agree to our Terms of Service, and to our Privacy Policy regarding the information relating to you. Message and data rates may apply. This consent applies even if you are on a corporate, state or national Do Not Call list. This site is protected by reCAPTCHA and the Google Privacy Policy and Terms of Service apply.
Reason 4 - You can Walk or Drive Easily.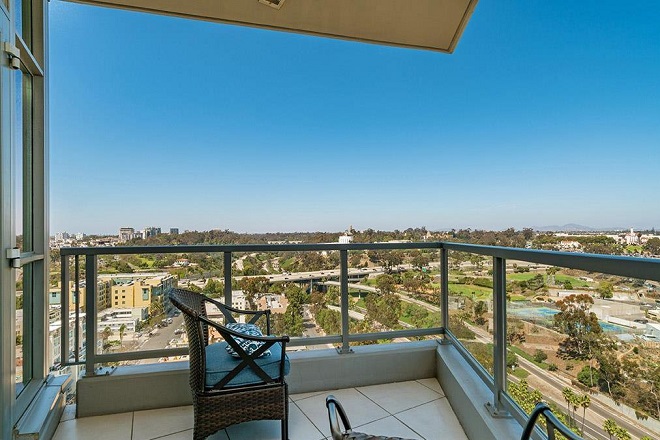 It is convenient to everything because of the freeway bordering it. Park of the 1992 renovation was to make it more pedestrian friendly and that was achieved. Residents can safely walk on sidewalks throughout the neighborhood to shop or eat. They can also walk to Little Italy or other nearby areas.
See what's active, pending, and sold in the Cortez Hill market
There isn't the traffic of other downtown areas in Cortez Hill. Some speculate that is because there are steep hills that discourage those from outside the area from venturing into the neighborhood.
Parking is easy too. The city put in a plan to reduce non-resident parking, but there are still plenty of free and low-cost parking in the area.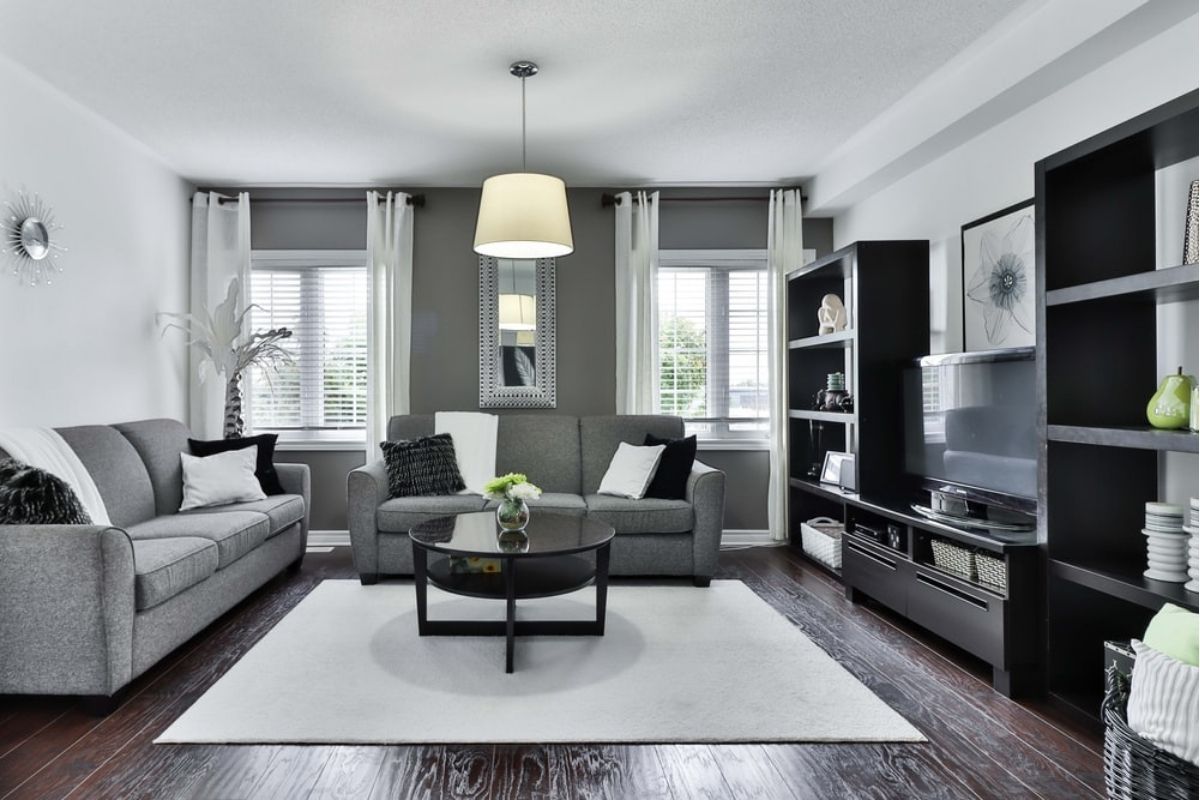 See what's active, pending, and sold in the Cortez Hill market › Click here
Reason 5 - There are Plenty of Things to Do in The Area.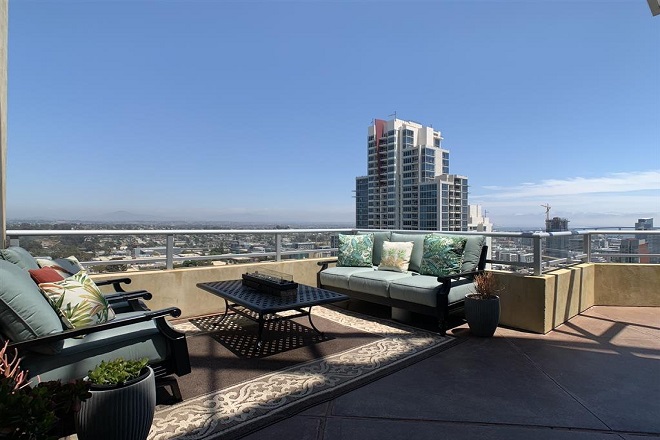 There are many quaint little businesses to hang out in coffee shops and delis. Many have an outdoor patio for customers to enjoy the gorgeous San Diego weather. There are other types of businesses to fill your every need like grocery stores, yoga centers, fitness center and lots of fast casual restaurants.
The San Diego Symphony on B Street is just two blocks away from some residents. The century-old orchestra is top class and it offers free tours months of the Joan and Irwin Jacobs Music Center were you can see a sneak peak of what goes on during a symphony rehearsal.
There are some great community charity projects in the area as well for those looking to volunteer. One of those is the Alpha Project, a non-profit located on Fifth Avenue, that serves more than 4,000 people every day.
The group offers community services in many areas of outreach like affordable housing, housing for those with special needs, emergency services for the homeless and basic help for those in need, residential substance abuse treatment services, transportation help, employment training, mental health counseling, emergency shelter, job placement, help for those with HIV/AIDS and education for a number of other social issues.
Do you own a home now and want to see the best refinance home loans?
There is also the Friends of Tweet Street Park and Downtown San Diego Partnership Clean and Safe program that regularly asks for volunteers. A group of volunteers recently work to beautify Tweet Street by planting new greenery, spreading mulch and picking up leaves along Tenth Avenue.
Cortez Hill is one of those places that draw people to it with its natural beauty and charm. If you think you would enjoy this type of neighborhood, then you should look into it a little deeper.
See the latest Cortez Hill homes, townhomes, and condos for sale › Click here

I'll be happy to help give you all the information you need!
I would love to help assist you with your home purchase, home sale, or home loan - please feel free to give me a call, text, or use the form below.
Your Cortez Hill Insider,
Scott
Get Scott's Personal Help Below...
Where Do You Want To Go Next?
By clicking "Send" I/We agree by electronic signature as stated below: 1) To be contacted by telephone even if the telephone number appears on a State/National Do Not Call registry or any company's Do Not Contact lists. 2) To this website's Privacy Policy and Terms of Use.
See Downtown's Best Areas Below...
See Cortez Hill's Newest Listings Below...