5 Reasons Columbia Downtown San Diego is a Great Place to Live in 2021
Posted by Scott Taylor on Monday, April 19, 2021 at 5:14 PM
By Scott Taylor / April 19, 2021
Comment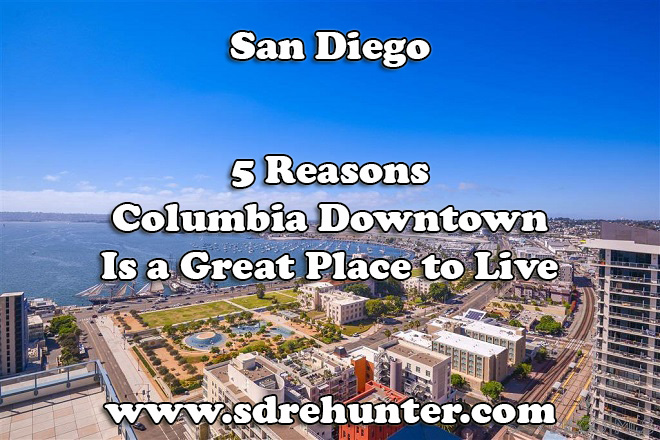 Those who long for top-quality residential and commercial buildings. a panoramic skyline and gorgeous bay views should look to Columbia in San Diego for their next home.
Development of this San Diego neighborhood began with designs to accommodate the best developments whether they are residential, commercial or government buildings. The prominent feature are high rise condominiums. Most have been built in the last 16 years and more are under construction.
This area, located in downtown San Diego, is otherwise highly commercial. Specifically, this neighborhood is between Little Italy, the Marina District and between the Core and Horton Districts. Borders include Ash Street, F Street, Union Street and the Pacific Ocean.
Who Lives There?
The Columbia area is home to mostly established business professionals. Those who reside in Columbia love urban life, but want something a little less busy. That makes living in the area perfect because weekday work life is definitely hustle and bustle, but the weekends tend to be more laid back. It is not a place to party, according to residents.
Here's a quick rundown of our list:
Reason 1 - There are Plenty of Choices.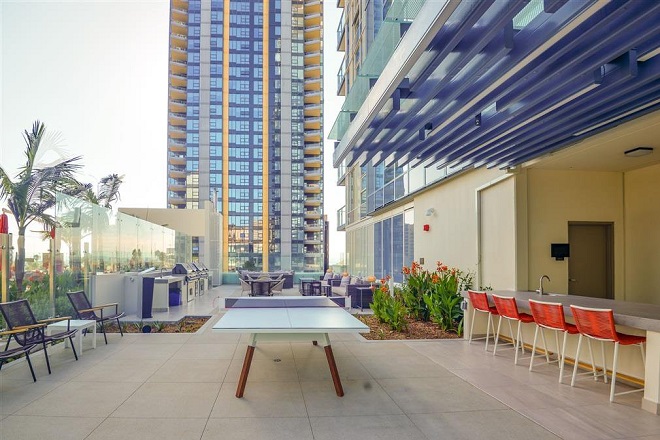 There are diverse condo options for residents and more are coming. Most are for sale rather than for rent. Heavy development started in the neighborhood in 2007 when there were seven high-rise buildings planned or under construction. Five of those were condos and others includes a federal courthouse and one was an office. Most of the buildings have more than 20 floors and four others topped more than 30 floors. One building was a true skyscraper with more than 40 floors.
See the top San Diego purchase loans...
Condo prices start around $600,000 and can go up beyond $1 million.
There are parts of the area that remain under redevelopment. That includes expansion of the Embarcadero Circle cruise ship terminal as well as North Embarcadero Visionary Plan and the Navy Broadway Complex.
There are other major renovations planned to add pedestrian parks, boardwalks and improve the natural areas of the bay.
See the latest Columbia Downtown homes, townhomes, and condos for sale here…
Reason 2 - There are Gorgeous Views.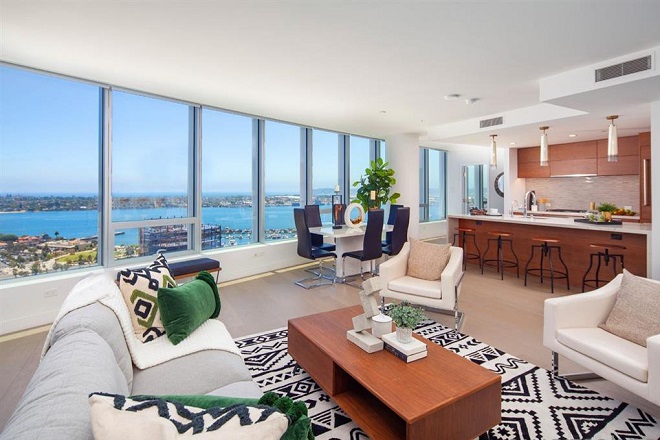 Almost every high rise has a view of the bay. It is also close to parks and other outdoor areas, so there is a green space even though it is in an urban setting.
Columbia Downtown Homeowners: We have qualified buyers desperately seeking to buy immediately and pay top dollar…
Reason 3 - It's Close to the Pacific Ocean.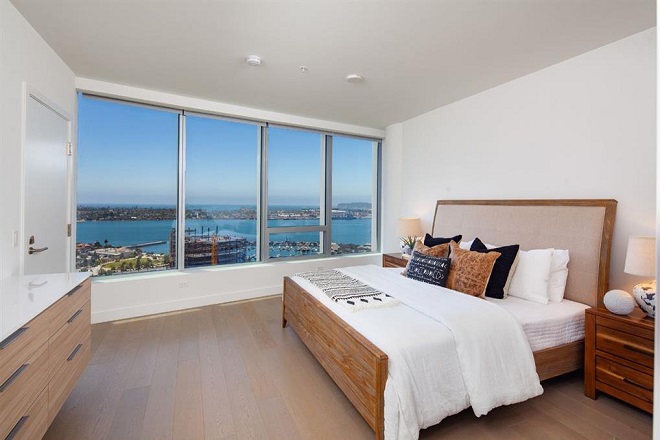 The Pacific Ocean borders the west part of the neighborhood, so it is easily accessible by car and, in some cases, by foot. The proximity to the ocean makes for a great perk for residents and provides more views for some of those living in condos.
Be an expert on Columbia Downtown real estate – see all active, pending, and sold listings within the last 3 years now…
---
Blog Post Interrupt
Must Watch: The Best San Diego Home Purchase Loans...









Back to the Post
---

Reason 4 - There are Many Ways to Stay Healthy.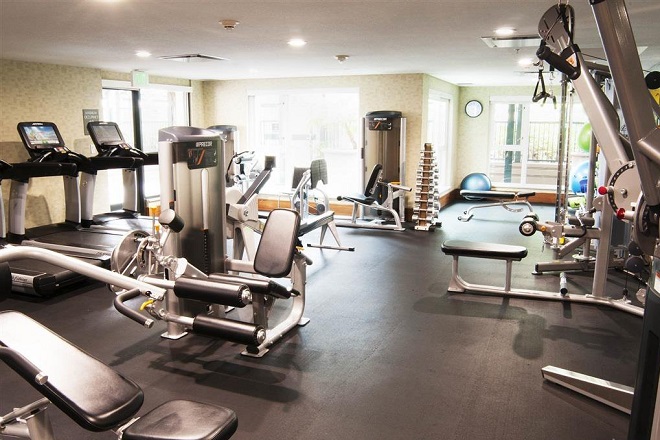 There are many businesses in the area that keep people healthy. Two of those businesses include a new cycling studio that has both a nightclub atmosphere along with themed rides to make exercise more thrilling. Pure Indoor Cycling has Britney Spears Then and Now rides along with monthly charity rides. Core 40 offers 40-minute Pilates workouts that is hard and fast.
The 5 latest San Diego housing trends I am seeing now...
There is also a company called the Daily Method which incorporates yoga, ballet and Pilates. They also offer Daily Baby exercise sessions where parents can work out with their babies in a carrier. They also offer Wine Barre Wednesdays, where class participates go to a nearby bar for happy hour after class.
There are also areas to walk, shops to stroll, and other gyms to go work out.
If you are a first time home buyer, move up buyer – or, need money for your down payment and/or closing costs - Columbia Downtown has many different options to choose from here…
Reason 5 - There's a Lot of Culture.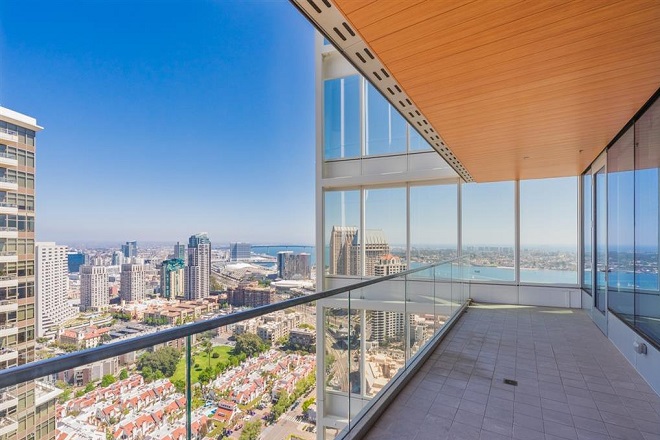 The area is home to the Midway Aircraft Museum and the Maritime Museum. The downtown area is also serving as the center location for the Museum of Contemporary Art while the La Jolla location is continuing to go through renovation. The downtown location is currently including free admission for those under age 25. It also has a monthly party called Downtown at Sundown, which includes free admission for everyone, drink specials and exhibit tours.
See San Diego's latest housing stats...
Those living in Columbia will find there are plenty of things to do without being overrun with nightlife. Life is casual in this neighborhood and it offers a bit more quiet than other parts of the city. If you like sophisticated culture and the ease of condo living, this is the neighborhood for you.
If you want more information on this neighborhood, Leave me a comment below – or, contact me here.
Your Columbia Insider,
Scott
Where Do You Want To Go Next?
By clicking "Send" I/We agree by electronic signature as stated below: 1) To be contacted by telephone even if the telephone number appears on a State/National Do Not Call registry or any company's Do Not Contact lists. 2) To this website's Privacy Policy and Terms of Use.
See Columbia's Newest Listings Below...