5 Reasons The College Area San Diego is a Great Place to Live in 2021
Posted by Scott Taylor on Tuesday, July 13, 2021 at 3:45 PM
By Scott Taylor / July 13, 2021
Comment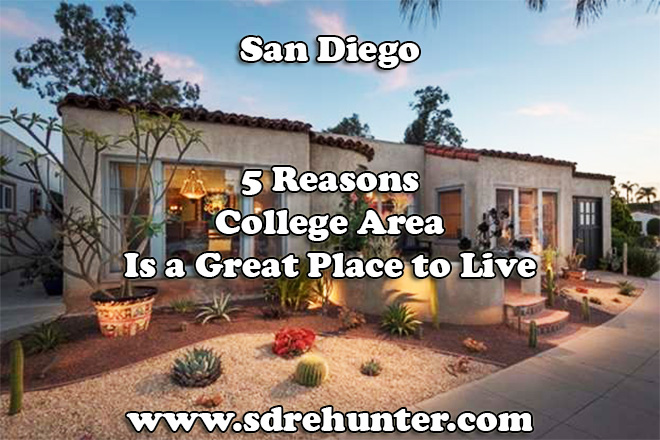 The College Area is often misunderstood. It is an area near a college, or rather San Diego State University. However, it has much more to offer than that. The College Area is identified as a community, but it really is a group of neighborhoods.
Neighborhoods included within the borders of the College Area are the Catoctin Area, Dennstedt Point, East Falls View Drive, Saranac-Mohawk, and a section near Congregation Beth Jacob Orthodox Synagogue that is home to Orthodox Jewish residents.
5 facts why owning is better than renting...
History
The College Area was developed around what was once called San Diego State College, now San Diego State University. Much of the area was developed in the 1930's, even in the midst of the Great Depression. Other neighborhoods were developed after World War II when soldiers returning from war settled down to start families.
Geography
The College Area sits on a plateau. Kensington borders it on the west side while Talmadge borders it on the east. Specifically, the borders for the College Area are Montezuma Road/Collwood Boulevard on the southwest side, Interstate-8 on the north, 73rd Street on its east side and El Cajon Boulevard on the south end.
Is the San Diego housing market of 2021 like 2007?
This area ranks as one of the best neighborhoods to live in San Diego. It ranks pretty high in most all areas. The population is 30,332 and the area is urban with a heavy nightlife. Its residents are mostly young professionals with a politically liberal bent. Most people rent their homes.
If you need more reasons to check out the College Area, here's 5 reasons why living in the College Area in San Diego is great.
Here's a quick rundown of our list:
Reason 1 - It has Good Public Transportation and Access.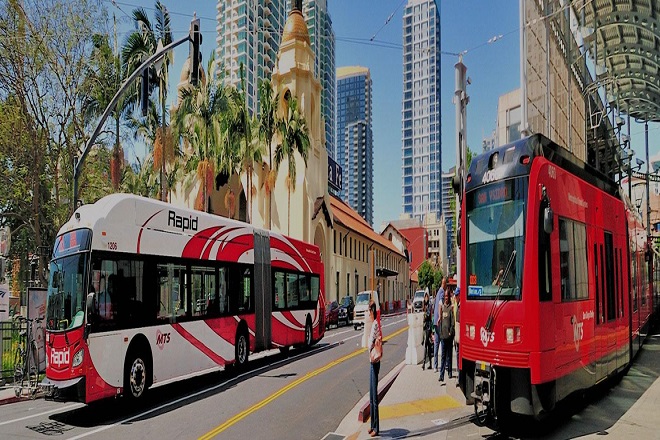 The area is close to I-8 and State Route 94. There are four major surface streets to and from the area including 70th Street, College Avenue, 54th Street and Montezuma Road.
The Metropolitan Transit System (MTS) routes the San Diego Trolley to the university transit center and the Alvarado Medical Center trolley station. The university transit center also has a bus plaza so connections to buses can be made. There are at least five bus routes.
There is also the MTS Rapid Bus Route 215, which is a high-frequency, limited stop service that goes to downtown.
College Area Homeowners: We have qualified buyers desperately seeking to buy immediately and pay top dollar…
Reason 2 - It has Diversity.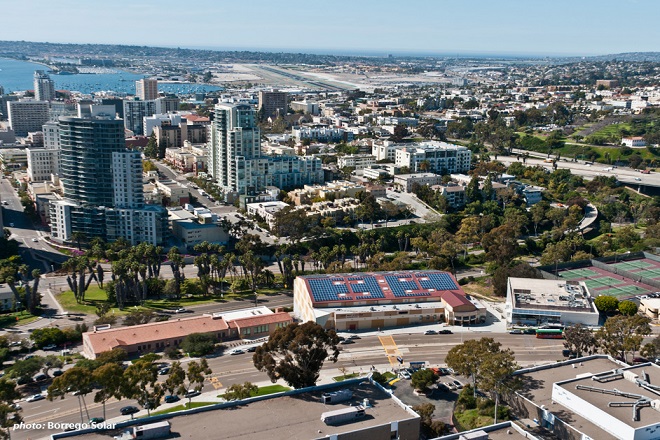 This is one of the things about the College Area that most point to as to why they live there. One resident said the diversity creates a warm, close community and that is important to college students who are far from home. In fact, 71% of residents said there is a good sense of community.
The latest San Diego housing trends...
Looking at the numbers, the one common factor of College Area residents is that they are educated. Data shows that 32% have some college or associate's degree and another 26% have a bachelor's degree. Data shows 14% earned a master's degree or higher.
According to statistics, 53% of residents are male and 47% are women. Forty-eight percent are between 18 and 24 years old. The next largest group is those between 25 and 34 years old, making up 15% of residents.
There are five racial demographic groups who live in the College Area. Data shows 56% are white and 20% are Hispanic. Asians make up 10% of the population and African-Americans make up 9%. Five percent of the population are blended races.
The median household income for the College Area is $49,169.
Be an expert on College Area real estate – see all active, pending, and sold listings within the last 3 years now…
Reason 3 - It has a Nightlife.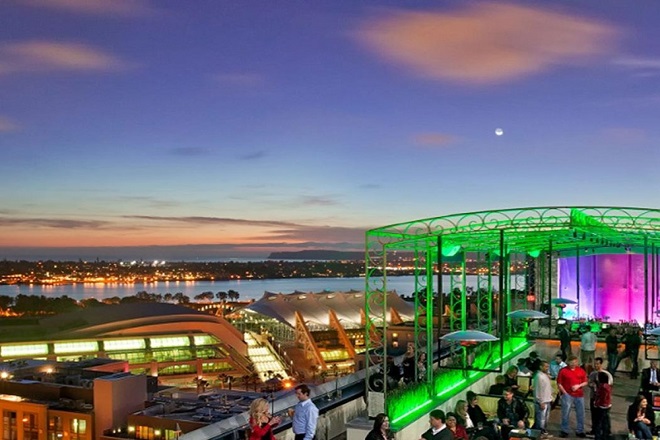 A true nightlife is incredibly important to the number of young professionals who live in the area and the College Area is close to all of it. Most of the nightlife happens on El Cajon Boulevard, but the area has plenty of bars, restaurants, nightclubs, and music venues to choose from. It also is known for its craft beer bistros and coffee houses to relax after hitting a club.
Some of the popular spots include the Ugly Dog Pub, the Dirty Birds College Area and the BLVD Bar, all on El Cajon Boulevard.
If you are a first time home buyer, move up buyer – or, need money for your down payment and/or closing costs – College Area has many different options to choose from here…
---
Blog Post Interrupt
Must Watch: 7 Tactics to Use When You Buy in San Diego - While You Live Elsewhere...







Back to the Post
---
Reason 4 - It has Good Schools.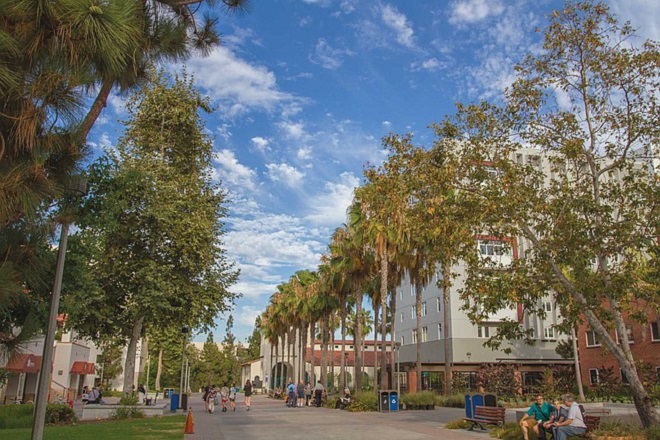 This is a natural expectation from a place named the College Area, but this part of the city not only has good schools. It has a lot of good schools. There are 72 public schools in the College Area. Some of the top-rated ones are Preuss School UCSD, High Tech High School, and High Tech High International. There is one private school, St. Katharine Drexel Academy.
Convinced College Area is for you? Apply online in 20 minutes or less, from anywhere, and find out how much you qualify for, to start searching in College Area right now…
Reason 5 - It has Affordable Housing.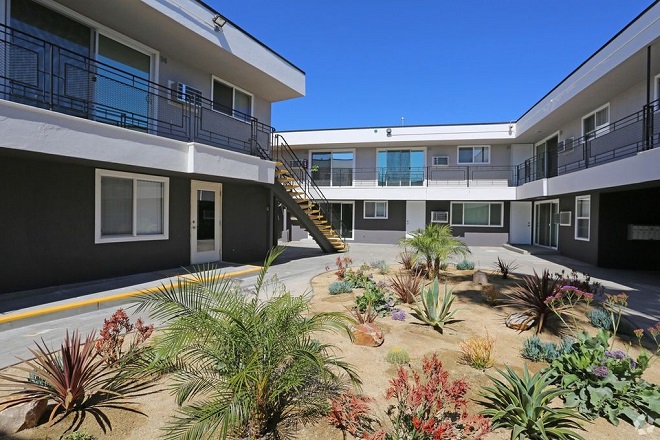 This area has housing that is less expensive than other parts of the city. The median home value in the College Area is $523,996. Many homes range in price from $460,000 to $850,000, which is comparably less expensive than other areas where homes can sell for more than $1 million.
There are many rentals in the area as well because of the demand from the college crowd. The median rent is $2,412.
See the latest San Diego mortgage rates...
People who live in the College Area said they like it because there are lots of things to do nearby, it is convenient to the university, and there are lots of different options in food including a number of ethnic food establishments. Overall, they said people are friendly and accepting and made them feel at home even though they just moved there from far away.
If this is the kind of place you think you would like to make home, feel free to text, call or email me for more information.
Leave me a comment below – or, contact me here.
Your College Area Insider,
Scott
Where Do You Want To Go Next?
By clicking "Send" I/We agree by electronic signature as stated below: 1) To be contacted by telephone even if the telephone number appears on a State/National Do Not Call registry or any company's Do Not Contact lists. 2) To this website's Privacy Policy and Terms of Use.
See College Area's Newest Listings Below...
Get Scott's Personal Help Below...