5 Reasons Burlingame San Diego is a Great Place to Live in 2021
Posted by Scott Taylor on Friday, July 16, 2021 at 2:23 PM
By Scott Taylor / July 16, 2021
Comment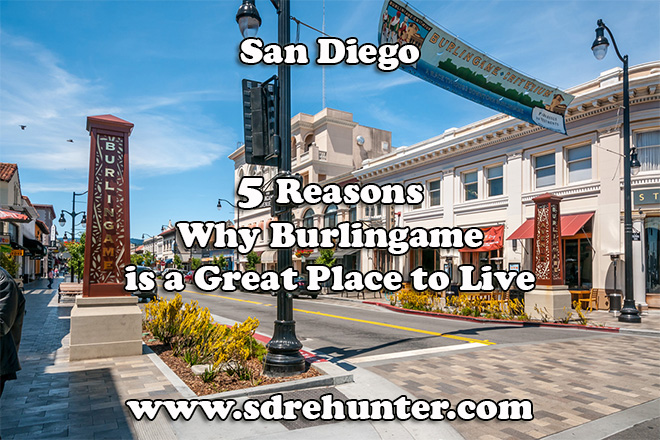 The neighborhood of Burlingame offers interesting architecture and a distinct history, making it uniquely different from other communities in San Diego. If you long for a return to a simple quality of life, then Burlingame is the place for you.
Burlingame is sandwiched between North Park and South Park. It is recognized by the City of San Diego as a historic district. The boundaries are Redwood Street on the north end, Juniper Street going south, 30th Street going west and 32 Street on the east side.
The community was put in motion when a group called the Burlingame Syndicate, made up of realtors and San Diego businessmen, bought 40 acres of Brooklyn Heights property in 1911. The idea of a new community became official in 1912 when the first tract opened for public inspection. The results of marketing and promotion were the sale of 34 lots the first week.
See San Diego's real estate stats over the last 16 years...
Burlingame has a population of 2,189, so it has a hometown feel. It is more of a middle-class neighborhood with the median household income set at $65,797 and the average age being around 38 years old. A little more than a third of households are married with children. Almost half of Burlingame residents were born in California.
There are plenty of reasons to love this neighborhood. Below are five top reasons that it's a great time to move to Burlingame.
Here's a quick rundown of our list:
Reason 1 - The Architecture.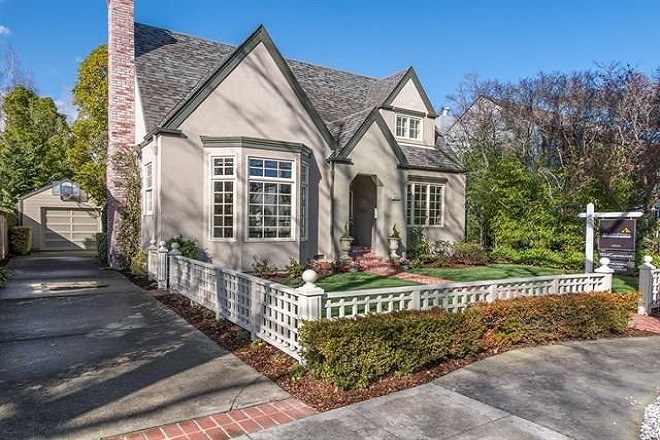 The history of Burlingame is everywhere you turn because there are more than 170 uniquely styled homes there. That makes it not only visually nice, but also means there are plenty of choices in home styles. While the Craftsman bungalow is prominent, there are also homes built in Tudor Revival, Mission Revival, Spanish Colonial, Prairie School, Art Deco and California Ranch styles. The areas between Laurel and San Marcos Avenue and near Kalmia is where you will find most of Burlingame's historic homes.
One of the architects was William Henry Wheeler, who also designed civic buildings like the 1924 Balboa Theater.
See the latest Burlingame homes, townhomes, and condos for sale here…
Reason 2 - There are a Variety of Prices for Housing.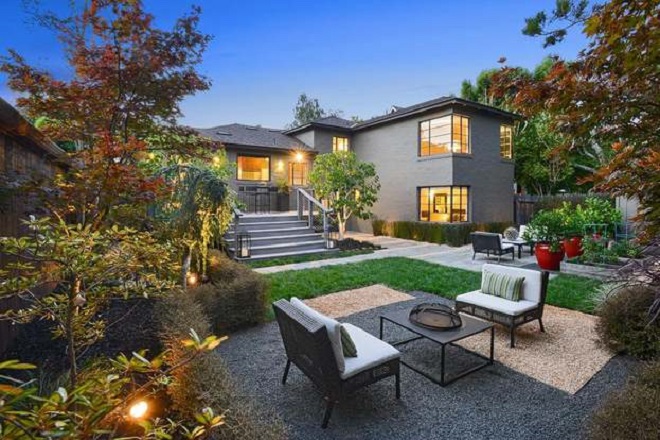 Unlike other areas of the city, Burlingame has both high and lower-priced homes and condos. Houses start around $700,000 but some condos can be bought for around $460,000. Most homes are valued between $700,000 and $1,000,000 and they hold their values well with an increase annually.
Rent in Burlingame is also a little less than in other parts of the city. The median rent in 2019, which is the last numbers available, was $2,737.
Burlingame Homeowners: We have qualified buyers desperately seeking to buy immediately and pay top dollar…
Reason 3 - It has Its Own Charm, Plus Pink Sidewalks.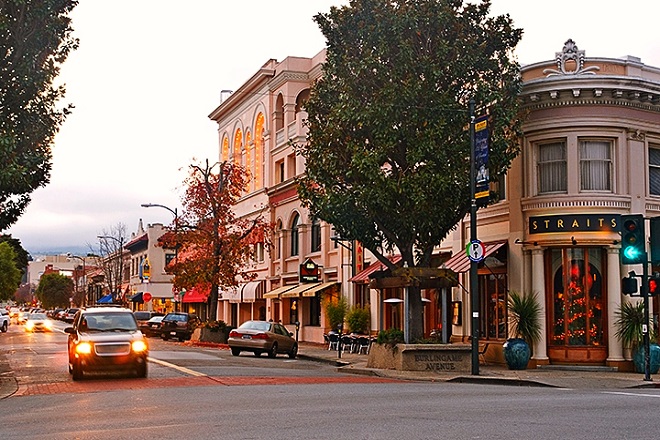 The first name the community had was the "Tract of Character," coined by the real estate entrepreneurs Joseph McFadden and George Buxton developing the property in 1912. There is an annual Burlingame Walking Tour where newcomers and tourists can learn more history of the area with volunteers sometimes greeting them in period dress.
Yes, it has pink sidewalks. Sidewalks in Burlingame have been pink since work first began there in 1912. The streets were paved with crushed granite after mule teams graded them. A dull red tint was added to concrete for the sidewalks. It is now a trademark of the community.
Be an expert on Burlingame real estate – see all active, pending, and sold listings within the last 3 years now…
---
Blog Post Interrupt
Don't Made These 5 *Stupid* FTHB Mistakes That Will Cost You Millions of Dollars Over Your Life Time...


Back to the Post
---
Reason 4 - It has an Active Neighborhood Association.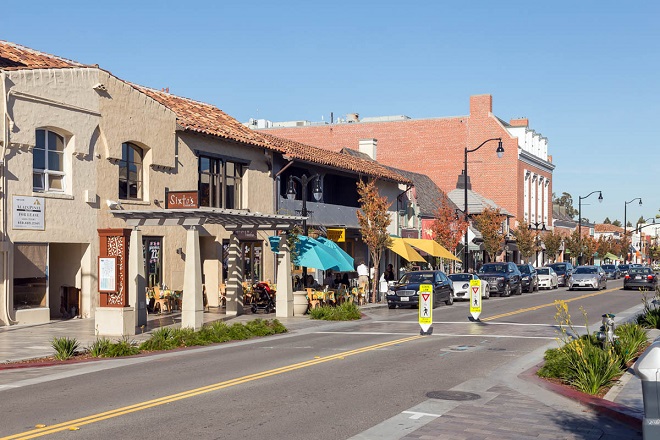 The Burlingame Neighborhood Association elects officers annually. It even has a Happy Hour director and a communications director! The association advocates among neighbors to eliminate any disputes and acts as a liaison with local officials from the city council to law enforcement to other neighborhood groups.
See the top home purchase loans in San Diego...
Reason 5 - It is Close to Everything and Easy to Drive.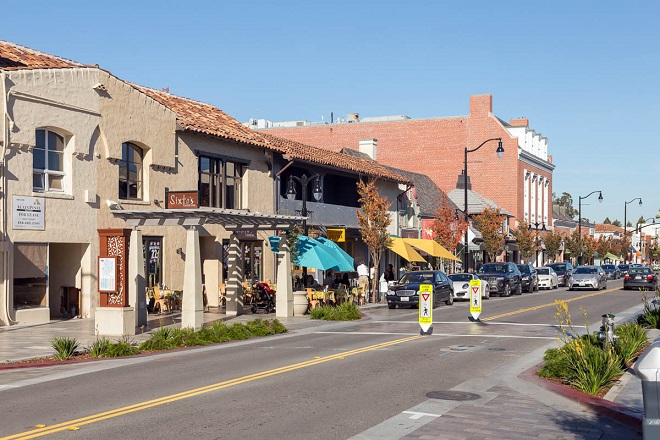 One resident said this, along with the community's character, are the reasons she loves living there. She loves the wide streets and the low-key vibe.
"It's quiet, yet close to South Park and walkable to restaurants and bars," the resident wrote in a review.
There are some local things to do like walk along the Shorebird Sanctuary along Bayshore Drive. Most consider it a nice walk. For something quirky, the Burlingame Museum of Pez Memorabilia is a great place to go to look at the fads of yesteryear. Those who love art should visit the Peninsula Museum of Art. With its studios hosting 25 artists, it's an extraordinary collection.
Buying a house for cash? Follow these hacks...
Burlingame is the perfect community for those looking for a close-knit, art-centered, low-key neighborhood to live. It is a walkable area, incredibly safe, and pretty traditional in neighborhood standards of hospitality and helping one another.
If Burlingame is the type of community you think you would enjoy and you want more information, feel free to call, text or email me at (760) 297-4539
Your Burlington Insider,
Scott
Where Do You Want To Go Next?
By clicking "Send" I/We agree by electronic signature as stated below: 1) To be contacted by telephone even if the telephone number appears on a State/National Do Not Call registry or any company's Do Not Contact lists. 2) To this website's Privacy Policy and Terms of Use.
See Burlingame's Newest Listings Below...
Get Scott's Personal Help Below...