6 Reasons Why Borrego Springs San Diego is a Great Place to Live in 2023 | 2024
Posted by Scott Taylor on Tuesday, December 6, 2022 at 6:00 PM
By Scott Taylor / December 6, 2022
Comment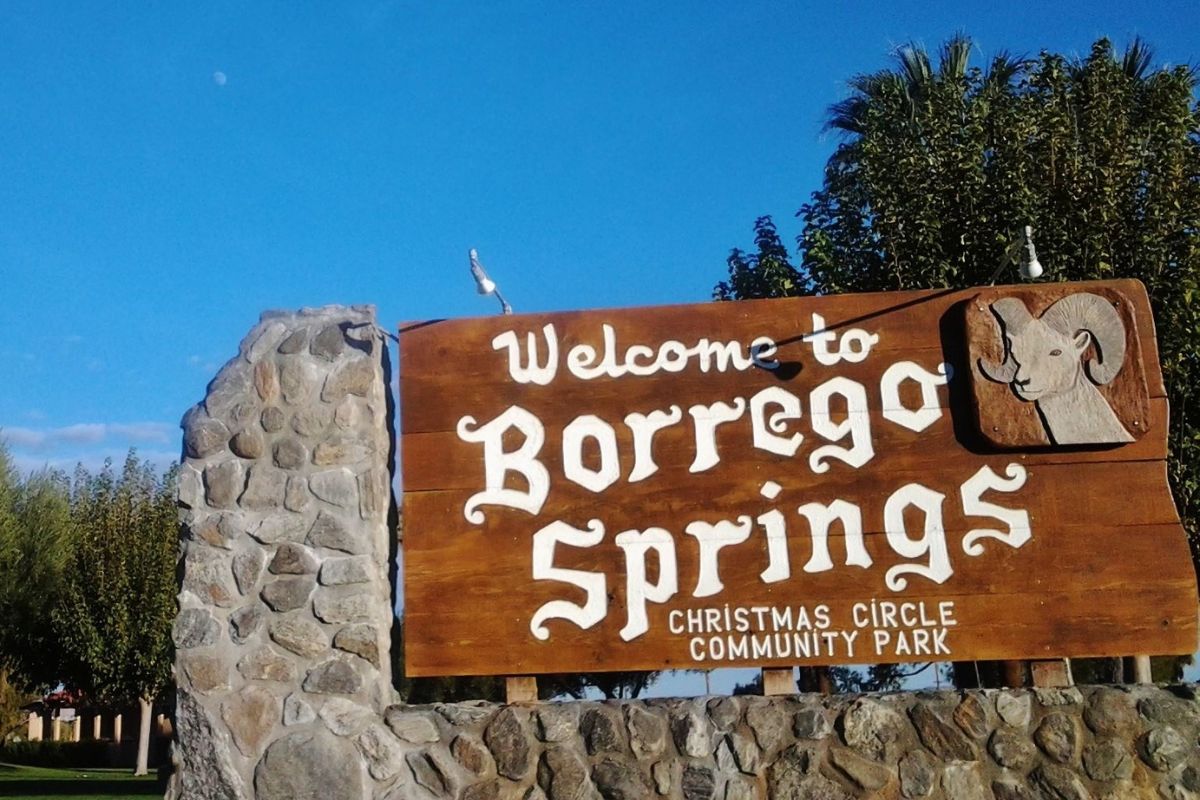 House hunting in San Diego can often be an enormous challenge. Homebuyers are looking to find an ideal house and are stunned by the real estate prices. That is no surprise if you are looking in some upscale neighborhoods; of course, they are expensive! You run the risk of being disappointed if you limit the scope of your search. However, we know the places in San Diego that are very reasonably priced and worth attention.
READ: 6 Reasons San Diego is California's #1 Real Estate Buy in 2023 | 2024
It is not a bad idea to go where the crowd cannot be found. You might find this hard to believe, but there are neighborhoods in San Diego where the price of housing is very affordable. You must know where they are and be willing to make some trade-offs for a house that will not gouge your wallet. We want to introduce you to a community off the beaten track where the house prices are roughly one third of what you would find in the more commonly known areas of San Diego. It is Borrego Springs. There are several reasons why this can be the place for you to settle down.
TOP POST: San Diego Mortgage Rates: Trends, Predictions, & Forecasts in 2023 | 2024
Here's a quick rundown of our list:
Reason 1 - Small Town Ambiance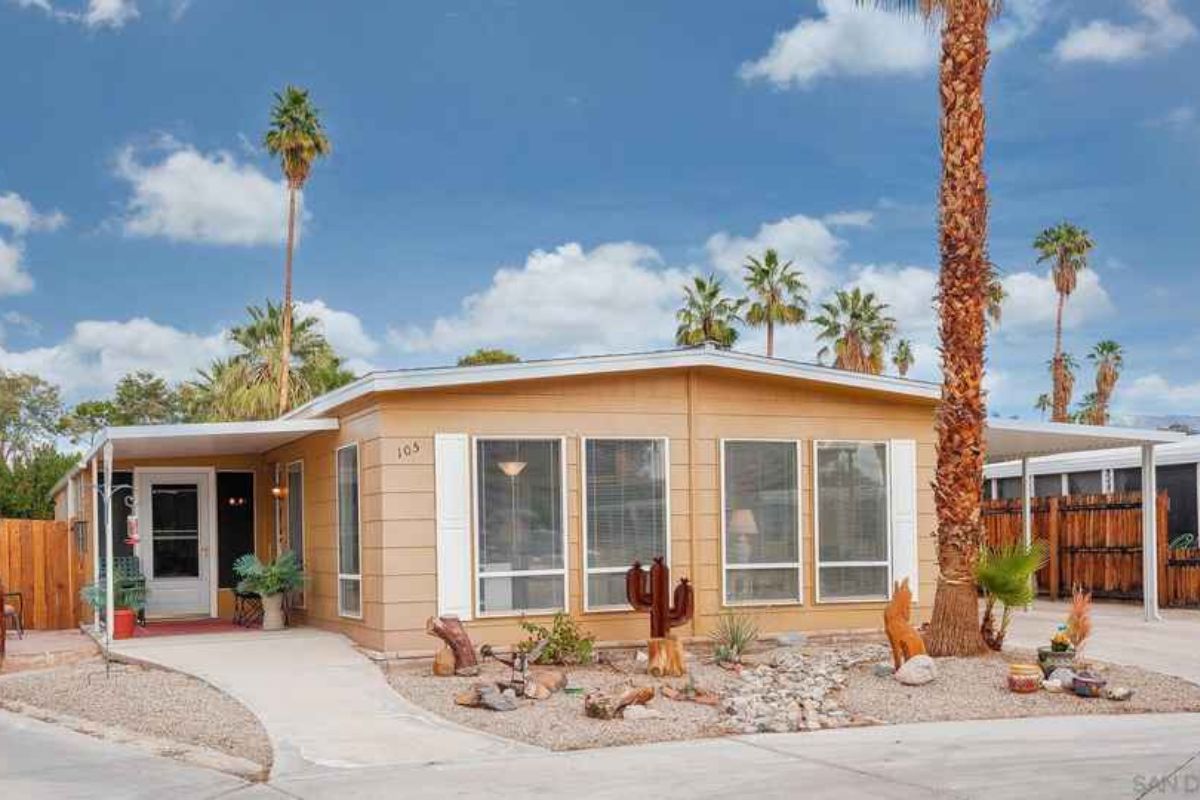 Many small-town communities in San Diego are gated neighborhoods where the rich reside. That is not true in Borrego Springs. It is a census-designated place with a population of fewer than 4,000 people. It means that you have an opportunity to get to know your neighbors and feel the sense of sharing and caring you can only find in a small town. You will be leaving the wild and crazy nightlife behind, but you will gain a calm living atmosphere. Serenity is a blessing in the hyper rat race world we live in.
VISIT: San Diego's Top 5 Luxury Home for Sale Markets in 2023 | 2024
It is an older community, and the median age is a little over 62 years. Most of the people are white-collar employees, and they own their housing. There is a working-class level of education in Borrego Springs, and most people either have high school diplomas only or perhaps a little college. Only about 16% have baccalaureates. The average household income is $100,830.
Get Pre-Approved for a Borrego Springs home loan in 60 seconds or less – no social security number needed. Get Started ›
Reason 2 - Anza-Borrego Desert State Park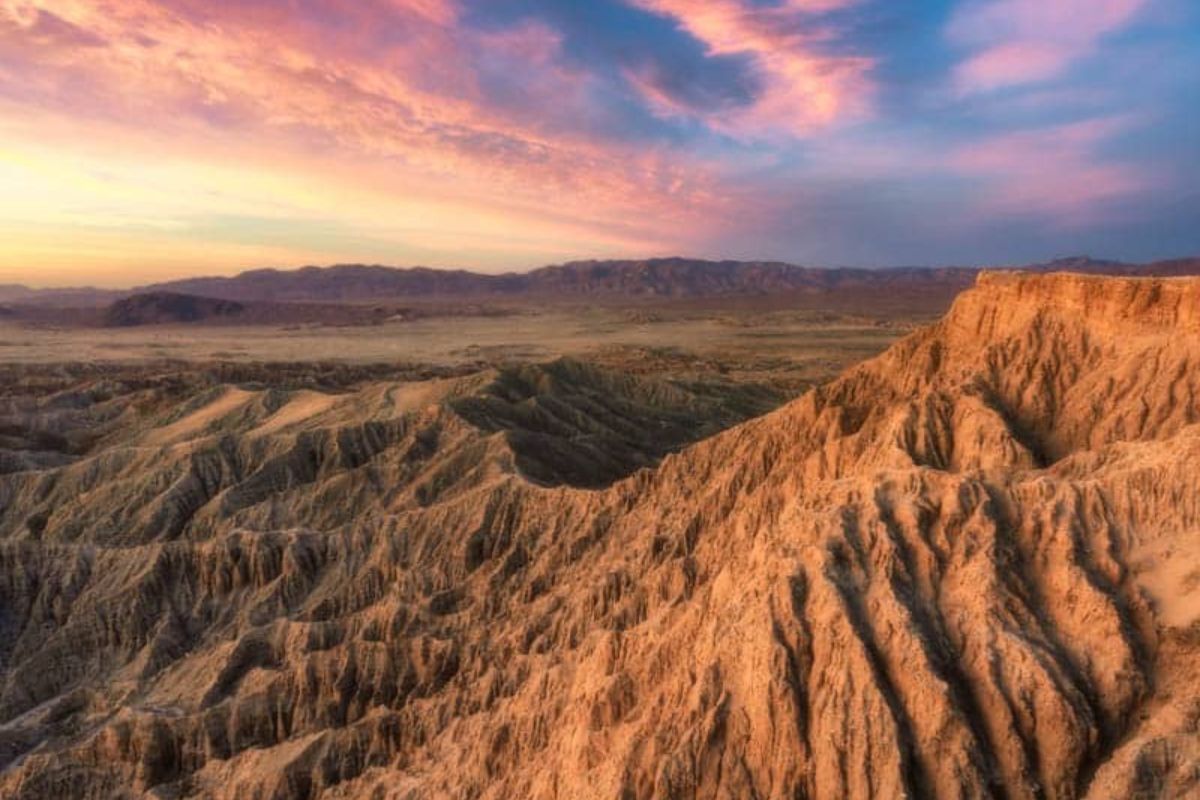 If you do not like being outdoors, Borrego Springs is the wrong place for you. However, if you enjoy breathtaking natural scenery and locations just waiting for you to use your camera, this is one of the best places in California. The jewel in the crown, so to speak, is Anza-Borrego State Park.
READ: San Diego vs. San Jose: Which California City is Best in 2023 | 2024?
It has over 600,000 acres and is the largest state park in California. The park is 25 miles x 50 miles and is bordered by superior mountain ranges and features like the Carrizo Badlands. The park has over 500 miles of visitor access roads, and the Park Visitor Center displays exhibits on the natural and cultural history that includes an Aiolornis incredibilis model.
READ: San Diego vs Orange County: Which Socal City is Best in 2023 | 2024?
You cannot escape this state park when you are in Borrego Springs. The reason is that the town is surrounded by it! Tourism is the primary source of income in Borrego Springs, and the park is a significant reason for that.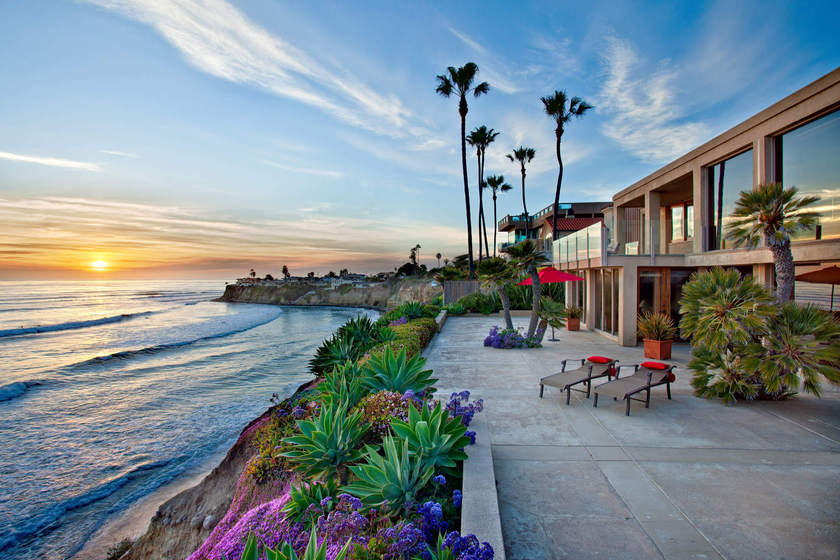 Own a home in Borrego Springs and you want to get a personalized home valuation for it to see how much you can walk away in profit in this exciting market? See Now ›
Reason 3 - The Other Natural Wonders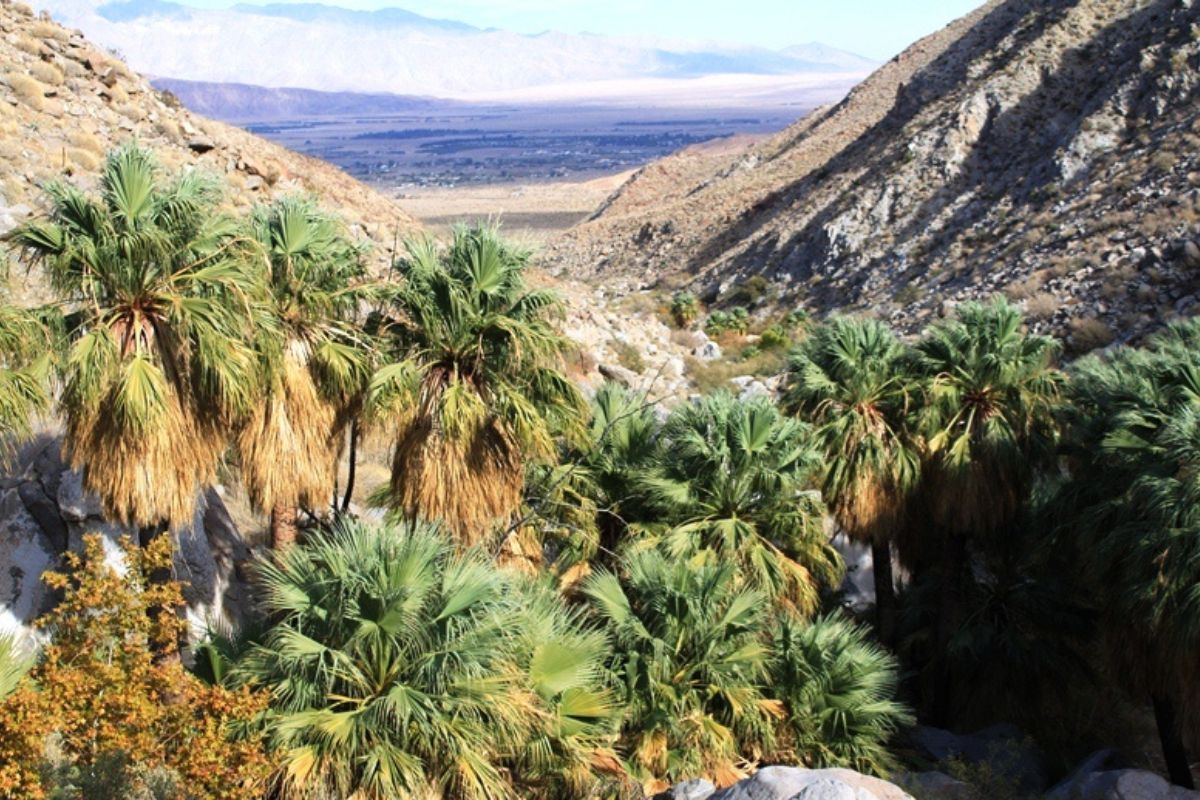 Borrego Springs is in a desert environment. There is lots of sand, but it is not the beach variety. You will quickly discover that while it is in a hot and dry place, there is a lot of natural wonder in this community. Slot Canyon is within the Anza-Borrego Desert State Park and is a natural wonder with impressive cliffs and a scepter-shaped rock slab. A hike on the Borrego Palm Canyon Nature Trail is a round trip hike of 3 miles that enables a visitor to learn more about the desert fauna and animals such as Peninsular bighorn sheep and California quail. The Hellhole Canyon Trail takes a hiker up 1000 feet, and after the rains, you can enjoy the view of an amazing waterfall as it splashes down and creates an oasis atmosphere.
READ: San Diego vs. San Francisco: Which California City is Best in 2023 | 2024?
The areas are not all dirt and rocks, by the way. Desert Gardens exhibit a variety of wildflower blossoms with an annual super bloom of cacti and ocotillos. The environment ranges from pretty to breathtaking, all within a few miles.
Get Pre-Approved in 60 Seconds...
(No Social Security Number Needed)
By proceeding, you consent to receive calls and texts at the number you provided, including marketing by auto-dialer, pre-recorded voicemail, and email, from this site's operators about real estate related matters, but not as a condition of purchase. You also agree to our Terms of Service, and to our Privacy Policy regarding the information relating to you. Message and data rates may apply. This consent applies even if you are on a corporate, state or national Do Not Call list. This site is protected by reCAPTCHA and the Google Privacy Policy and Terms of Service apply.
Reason 4 - Borrego Springs is an International Dark Sky Community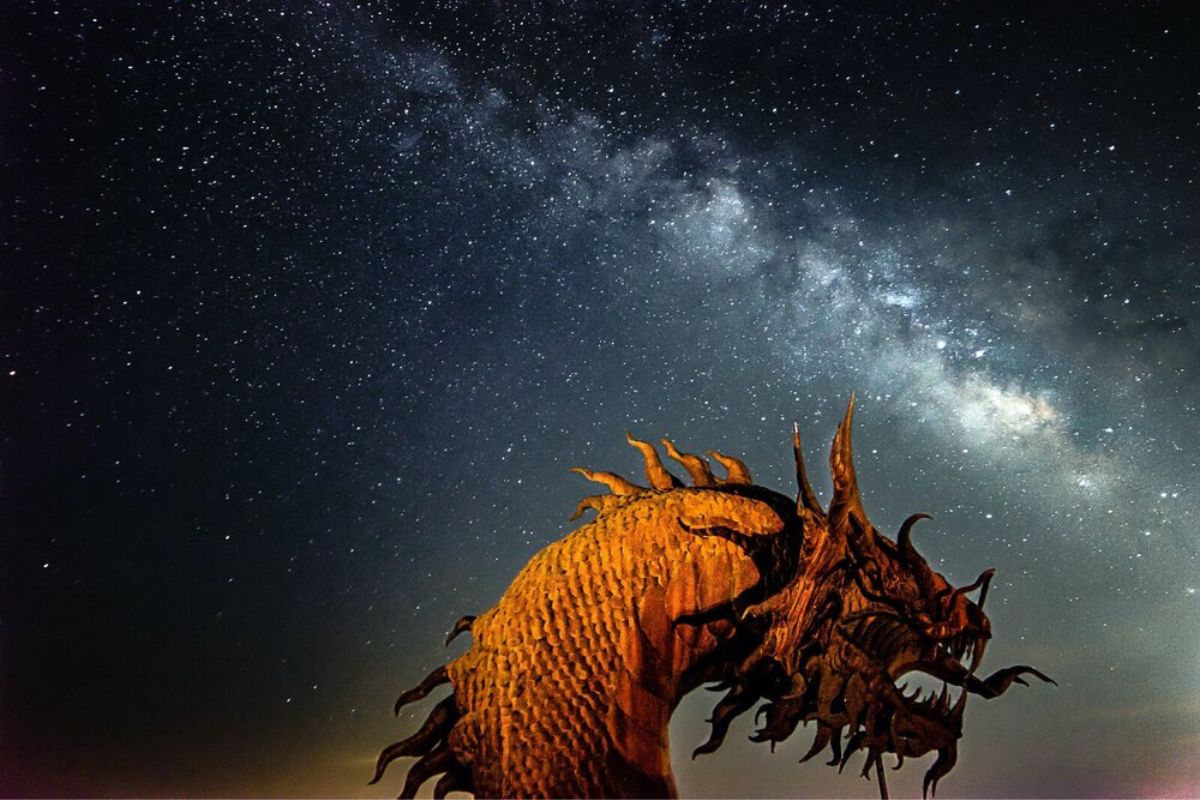 No, this does not mean that Borrego Springs is a Star Trek port or a place for aliens to land. The International Dark-Sky Association (IDA) is an answer to light pollution, which plagues a lot of major metropolitan areas. Light pollution is caused by artificial light that shines luminance into the night sky, creating a sky glow. Light pollution reduces the quality of dark sky observation, and the IDA is committed to protecting the nighttime environment.
VISIT: San Diego's 9 Best Beach Towns to Buy a Home in 2023 | 2024
Now, what does this mean for anyone living in Borrego Springs? There are no stoplights, and any nighttime lighting is minimized to preserve a spectacular view of the night sky. It permits the residents to have an incredible view of the stars, the kind of sight that many people in San Diego cannot enjoy.
VISIT: San Diego's 4 Safest (and Least Crime Ridden) Places to Live in 2023 | 2024
Borrego Springs is the only International Dark Sky Community in California and provides for anybody who lives there or chooses to visit a spectacular treat. Borrego Night Sky Tours are astronomical tours for the stargazer in all of us. Evening observation programs allow people to observe the night sky through telescopes guided by astronomers who are prominent members of their profession. The town will enable you to notice the heavens like you never have before.
Do you own a home in Borrego Springs and want a fast, free, and automated home valuation in 30 seconds or less? Get One Now ›
Reason 5 - The Other Great Attractions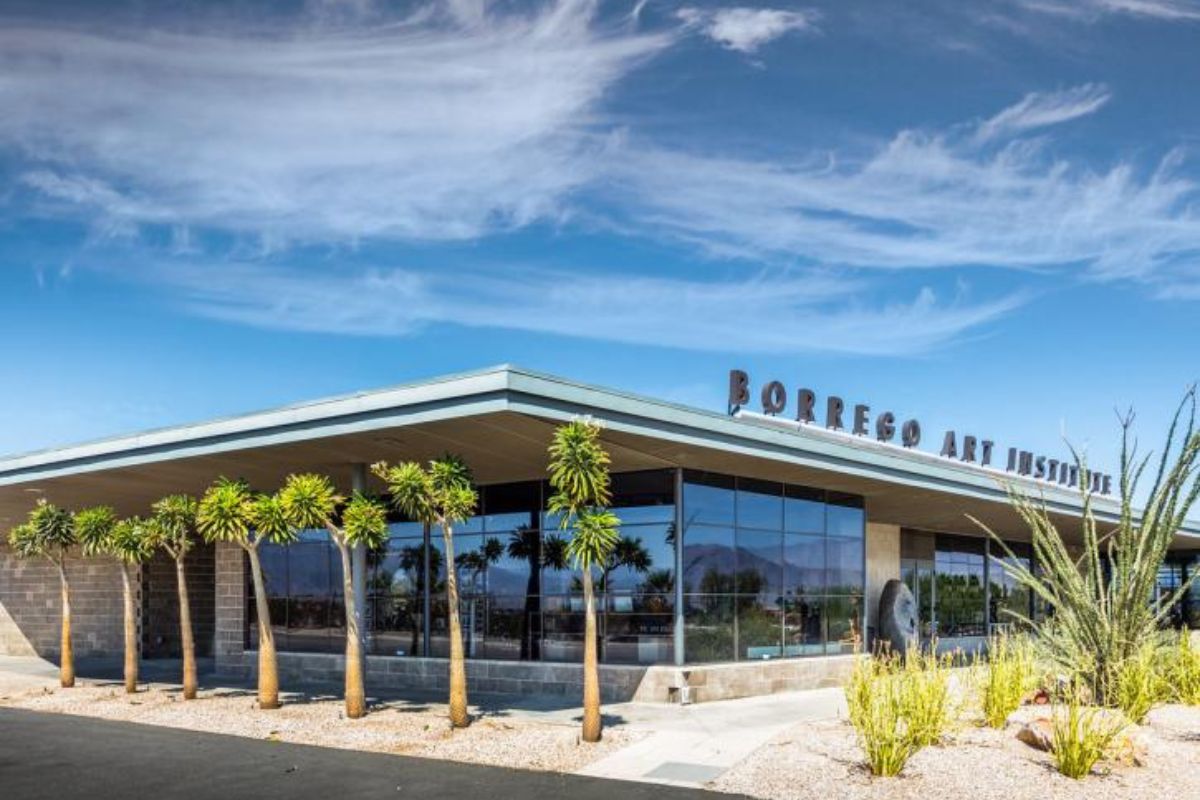 We mentioned some of the great outdoors of Borrego Springs, and there are a few other attractions to this little community that you will enjoy.
JUST UPDATED: 5 Reasons to Move to San Diego in 2023 | 2024
The Borrego Art Institute is dedicated to contemporary art. Regional artists are exhibited in an annual show every summer, and the Institute has adult and child art workshops that are offered at the ArtFarm Gardens. Tom Fazio designed the Rams Hill Golf Club, and although it closed because of the 2008 Great Recession, it reopened in 2014 and is powered by a 3.5-acre solar farm. The course has won international golf awards, and the 18 holes have a background of beautiful desert. The Rams Hill Restaurant serves up some of the best farm–to–table cuisine.
VISIT: 5 Best Places to Live in San Diego for Military in 2023 | 2024
Speaking of food, roadhouse diners in the West gained a lot of notoriety during the Jack Kerouac days of the Beat Generation. It is sad that many of them are closed, but there is one roadhouse in Borrego Springs, Carlee's Place, which celebrates those days of the open road and the freedom of driving through vast unpopulated areas in a convertible with the roof down.
VISIT: 7 Best Places to Live in San Diego for Millennials in 2023 | 2024
The food is all made from scratch with the best possible ingredients. The burgers are worth the visit. There are other delicious entrées just waiting for you to savor. This is a real trip back into the 1950s, and you will enjoy the food and the unique martinis that the owners serve up.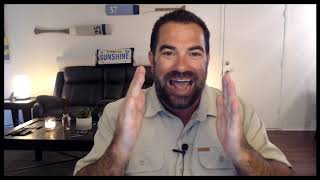 Find out what the latest and greatest Borrego Springs home loans are right now. Detailed video and post reveals all. See it Now ›
Reason 6 - Borrego Springs Is Reasonably Priced!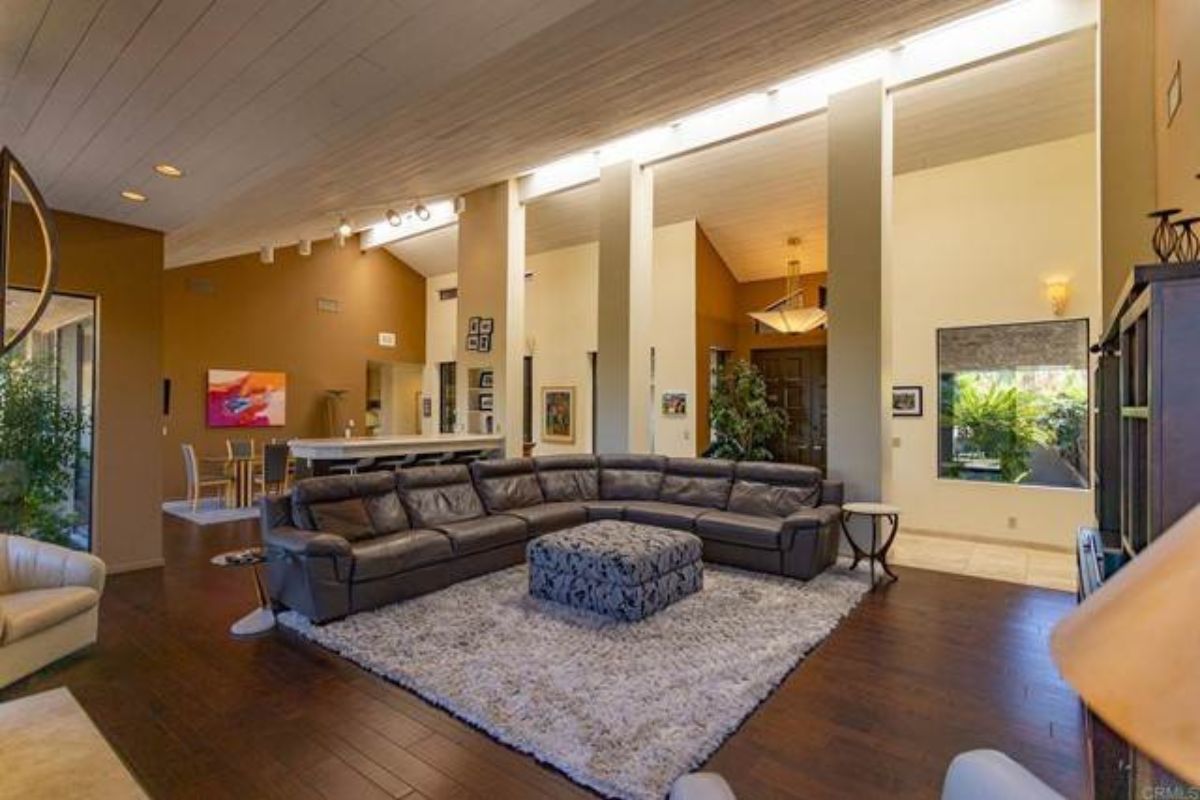 House hunters in San Diego County are used to sticker shock. They are aware that good housing will cost $1 million or more. Well, if you go house hunting in Borrego Springs, you are in for a lovely surprise, if not the shock of your life.
TOP POST: Zillow San Diego: 5 Lies, Fraudulent and Deceitful Tactics Used in 2023 | 2024
The median sales price of a house in Borrego Springs is $300,000; I kid you not. Redfin.com rates the housing market as Somewhat Competitive. Median days on the market are 35 days. This sounds like something you would expect in Ohio, but Borrego Springs is in Southern California. You might decide to rent instead of buying now, and that is not a problem. The median rent in Borrego Springs is $733 a month. Hey, that is less than the monthly food budget for some neighborhoods in San Diego!
READ: 9 Best Places for Families to Live in San Diego in 2023 | 2024
One of the reasons for the low prices is that the community is located practically in the middle of nowhere. This is a desert country, and not everybody likes that. However, there is none of the traffic congestion that you would get in San Diego itself. So, it is a community where you can purchase an absolute house bargain.
READ: 5 (Hot) Up and Coming San Diego Neighborhoods in 2023 | 2024
Weighing the Trade-Offs
Looking at the pros and cons of one neighborhood as opposed to another is all part of house hunting. Borrego Springs is not an oceanside community, and it does not have some of the cultural attractions or nightlife that some people want. It is an older community, and few families have children. The heat is something you must accept. You cannot expect to have an exciting nightlife when the town comes close to rolling up the sidewalks at sundown. The quiet will drive some people half out of their minds.
READ: San Diego vs Los Angeles: Which SoCal City is Best in 2023 | 2024?
We feel you cannot have everything, but you can walk away with a considerable something if you decide to settle down in Borrego Springs.
You get to enjoy a small community that has natural treasures surrounding it. The desert is not just a flat patch of burning sand. The canyons in the mountains around Borrego Springs will testify to that. You have an opportunity to see some of the natural wonders of Southern California right outside your door. The pueblo architecture is intended to keep the inside of the house cool in the hottest summers. Incidentally, the crime is almost nonexistent in this little neighborhood. Do not let the heat turn you away from a lovely place to live.
EXPOSED: The 'Real' San Diego Cost of Living Guide in 2023 | 2024
Instead, think about what you will see at night as you look up at the stars that are not hidden by air or light pollution. You should also consider the price of homes in this community. Let's be honest: Borrego Springs is an opportunity waiting to be exploited.
TOP POST: San Diego Housing Bubble? 5 Reasons Why It Won't Crash in 2023 | 2024
You Need a Good Agent
Still, you must approach house carefully buying no matter where you look. You must have financing arranged and buy a place that suits your needs and does not require extensive refurbishing or renovation. A fixer-upper is only for the brave of heart who do not mind a lot of hard work. We cannot emphasize enough that even though the prices are almost ridiculously low, you still should have a good real estate agent helping you through the process.
READ: 7 Reasons to Buy a Home in San Diego in 2023 | 2024
A good real estate agent is going to be very handy. That professional looks at the property from a third-party point of view and is interested in serving the client's needs. Not every real estate agent in San Diego County knows about Borrego Springs, but we certainly do. We have scouted this territory, and we can make the home exploration process easier.
NEW POST: San Diego's Best 5 Private Country Clubs in 2023 | 2024
The prices of houses in Borrego Springs are great, but you still have to consider getting a good mortgage. That completes the package as far as moving to this community. In the financing department, we can provide some of the best services for you. We are a mortgage loan originator. We have access to resources that many real estate agents do not have. We will help you find the right lending institution and the best mortgage rate for your budget.
VISIT: San Diego's 10 Most Affordable Neighborhoods in 2023 | 2024
Most of the housing in Borrego Springs was constructed after 1980, which is good news. Nevertheless, the property may have some defaults that need to be corrected. Closing costs will include items such as necessary repair work on the structure. We can help you negotiate closing costs that lower the overall expense. Things such as a utility budget can be bargained over so that you are not required to pay the remaining balance.
VISIT: San Diego's 7 Wealthiest Neighborhoods in 2023 | 2024
We suggest that you give us a call or an email and arrange for an informal meeting. We can set up that little conference at a mutually convenient time, and if you have any questions already, we will get the information prepared for you by the time we meet. You might have other questions, and we would like to be able to answer them for you.
TOP POST: 5 San Diego Housing Predictions in 2023 | 2024
We think you are going to be impressed by our services. We encourage you to check our references and ask around about us. We know you will be impressed with what you hear from other parties. We desire to be of service to every client whom we have the pleasure to work with. We want to be able to work with you.
JUST UPDATED: San Diego Real Estate Market Forecast in 2023 | 2024
I would love to help assist you with your home purchase, home sale, or home loan - please feel free to give me a call, text, or use the form below.
Your Borrego Springs Insider,
Scott
Get Scott's Personal Help Below...
Where Do You Want To Go Next?
By clicking "Send" I/We agree by electronic signature as stated below: 1) To be contacted by telephone even if the telephone number appears on a State/National Do Not Call registry or any company's Do Not Contact lists. 2) To this website's Privacy Policy and Terms of Use.
See Our Top Blog Posts Below...
See Borrego Springs' Newest Listings Below...
Borrego Springs Subdivisions
Borrego Springs Complexes