5 Reasons Bankers Hill San Diego is a Great Place to Live in 2021
Posted by Scott Taylor on Wednesday, September 8, 2021 at 4:12 PM
By Scott Taylor / September 8, 2021
Comment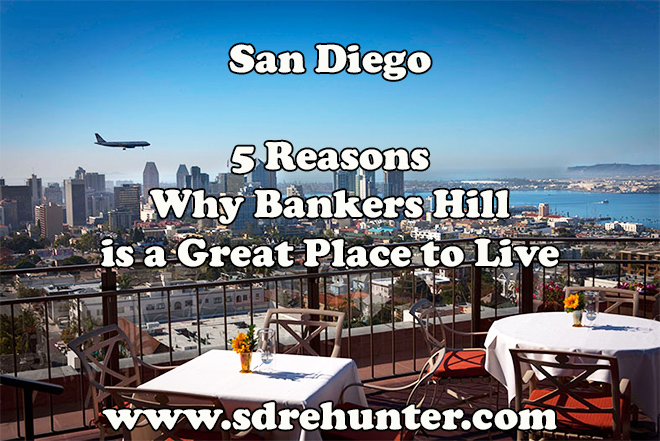 Bankers Hill is one of the most established neighborhoods in San Diego. Located uptown near the popular Balboa Park, this neighborhood has gone by other names in the past including Park West and Florence Heights.
Hillcrest borders Bankers Hill to the north and its south border meets the downtown area. Balboa Park is to the east and the west border is outlined by I-5 along with Little Italy and Midtown.
This is primarily a residential neighborhood, especially west of Fifth Avenue and south of Laurel Street. However, there is a small commercial district. This area began booming in 2009 as new construction projects began, including condominiums located across from the park.


See the top San Diego purchase loans...


The area is known for the affluent, which is how it got its name Bankers Hill its name. These days, Bankers Hill is a cultured community that is hot for trends. Within its borders, there are farm-to-table restaurants, to sushi spots, small plate eateries and decadent dessert restaurants that rival those found in neighboring Little Italy.


One special element of Bankers Hill is the Spruce Street suspension bridge. This historic structure is above Maple Canyon Trail. It is wobbly but is perfect for those looking for some adventure to add to their neighborhood walk.


Currently, the average home value for a house in Bankers Hill is $695,700. Values rose 1% last year for the area and is expected to do that again over the next year. The current home price is $1.8 million. The market has slowed a little, so there could be some good deals for those looking to buy.


For those interested in the area, there are five good reasons to look to Bankers Hill for your next home.

Here's a quick rundown of our list:
Reason 1 - It is Centrally Located.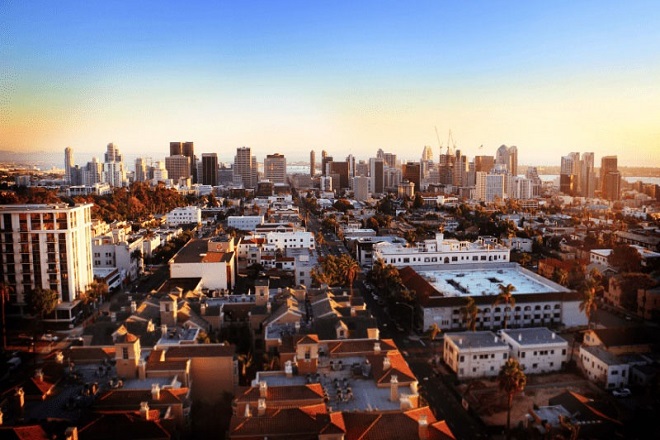 This area sits on a hill over the airport and San Diego Bay. Not only does this provide excellent views, but also provides access to both. There is I-5 that borders it, so there is an easy route to other parts of the city.


See the latest Bankers Hill homes, townhomes, and condos for sale here…
Reason 2 - It is a Good Mix of Both Old and New Residences.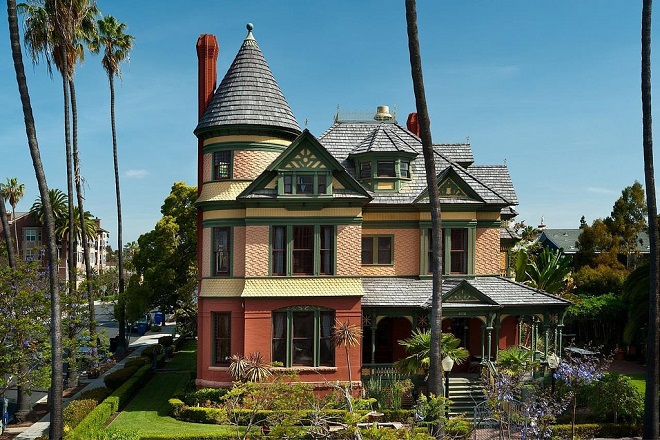 Many of the older homes were designed by famous architects like Irving Gill. They are historical homes going back to the 1800's. Many have been restored and turned into commercial enterprises like office suites and bed-and-breakfast inns.


There are also new residences in varying price categories. New condos and courtyard apartments were built across from Balboa Park over the past 10 years. There are also some older low-rise condos to match the high-rise luxury units like those in Park Laurel. The mix of old and new, luxury and affordable provides a good feeling for those who live there.


Bankers Hill Homeowners: We have qualified buyers desperately seeking to buy immediately and pay top dollar…
Reason 3 - Area has a Lot of Walkability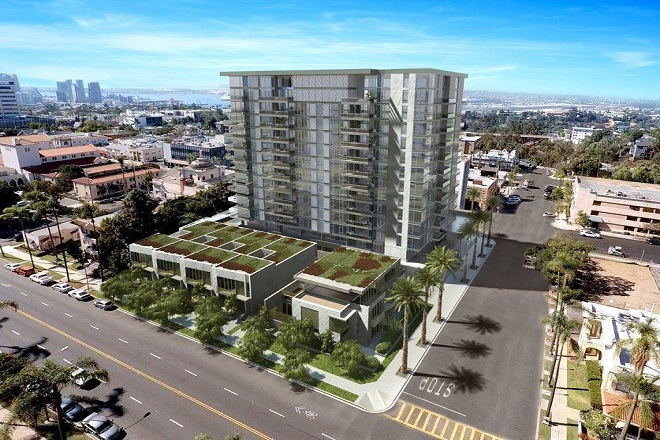 You do not need to drive to get anywhere in the neighborhood and that makes it one of the best urban areas. Most of the residences are close enough for people to walk to cafes, bars, restaurants and Balboa Park. That makes for a cleaner environment and increased community feeling.


The added bonus of living in Bankers Hill is that almost every home has either a view of the bay or of the park, making it one of the most scenic areas of San Diego.


Be an expert on Bankers Hill real estate – see all active, pending, and sold listings within the last 3 years now…
---
Blog Post Interrupt
Must Watch: 7 Tactics to Use When You Buy in San Diego - While You Live Elsewhere...







Back to the Post
---
Reason 4 - The Medical Offices are Plentiful and Highly Rates.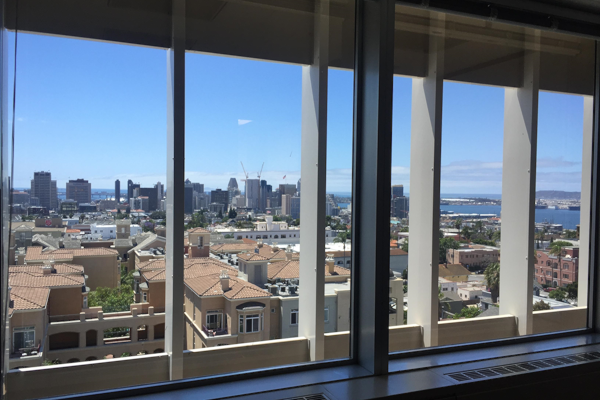 This area's primary business is medical. There are many physician and dental offices throughout the primary business district, creating the nickname of "Pill Hill." A new medical facility was built in 2014 that contains several specialties, general practitioners and an urgent care clinic.
If you are a first time home buyer, move up buyer – or, need money for your down payment and/or closing costs - Bankers Hill has many different options to choose from here…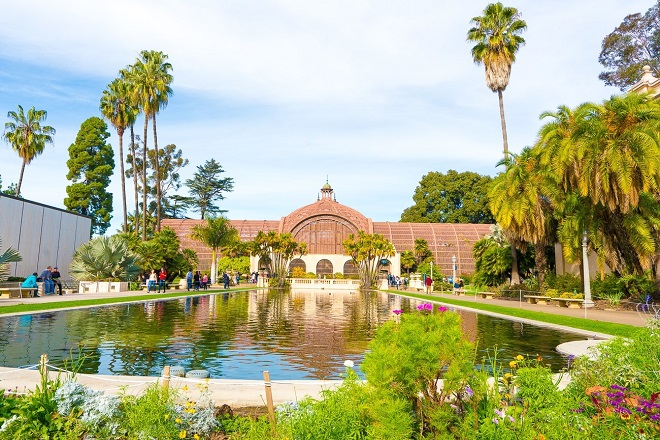 Balboa Park is recognized around the world as one of the premier attractions to visit in the United States. It includes numerous gardens, museums and restaurants so you can spend hours there. With it being so close to most residences, there is no reason why you and your family can't walk there several times a week to spend some quality time. You could probably even visit on your lunch hour to get a break during the day.


5 reasons to own versus rent in San Diego...


Bankers Hill is one of those places that is unique in its history, culture and feel. It is a diverse area that offers both urban fun in its cafes and bars, but also has family-friendly places like Balboa Park. It truly is a world-class area that can meet any variety of needs for all ages.
If you are interested in residences in Bankers Hill, feel free to call, email or text me for more information. I would be happy to answer all your questions as well and would love to help you find your new home!
Leave me a comment below – or, contact me here.

Your Bankers Hill Insider,
Scott
Where Do You Want To Go Next?
By clicking "Send" I/We agree by electronic signature as stated below: 1) To be contacted by telephone even if the telephone number appears on a State/National Do Not Call registry or any company's Do Not Contact lists. 2) To this website's Privacy Policy and Terms of Use.
See Bankers Hill's Newest Listings Below...
Mission Hills Subdivisions
Get Scott's Personal Help Below...