5 Reason Otay Mesa San Diego is a Great Place to Live in 2021
Posted by Scott Taylor on Monday, July 12, 2021 at 7:26 PM
By Scott Taylor / July 12, 2021
Comment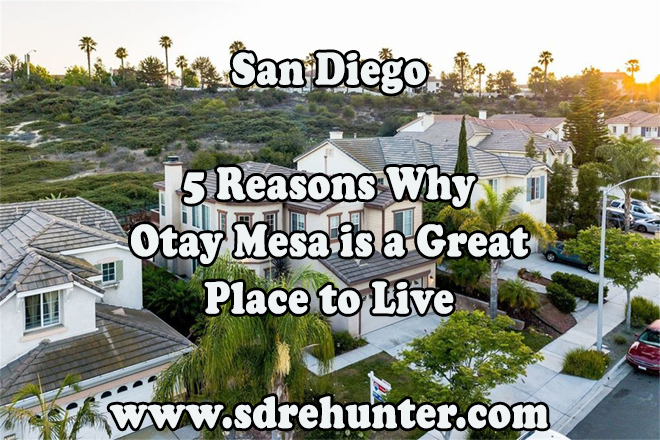 Otay Mesa is a place rich in history that offers its residents a suburban feel due to its dense population. The town is located in the southern part of San Diego city and north of the US- Mexico border stretching from the sea to the San Ysidro Mountains.
The name Otay Mesa comes from a combination of words from two different communities. Otay is derived from the native Kumeyaay Indians, whose meaning is disputed amongst the locals. Some claim it was derived from 'otai' meaning brushy while others 'tou-ti' for big mountain or 'etaay,' which translates to something big. Mesa is borrowed from the Spaniards what they refer to as plateau or tableland.
How to buy an Otay Mesa home site unseen...
Otay Mesa is the preferred Port of Entry border crossing in San Diego as it links warehouses in the city with those in Mexico. Transportation trucks are a common sight as they transverse the trade route. It is also immigration and a detention center for San Diego for cross border migration.
The initial economic activity was farming, having progressed from hunting and gathering. It was undertaken by natives as well as immigrates, most of whom were from Germany and Italy. The residents lived an active, simple life indulging in as little luxury as possible. 
Here is our list of reasons:
Reason 1: Nature Trails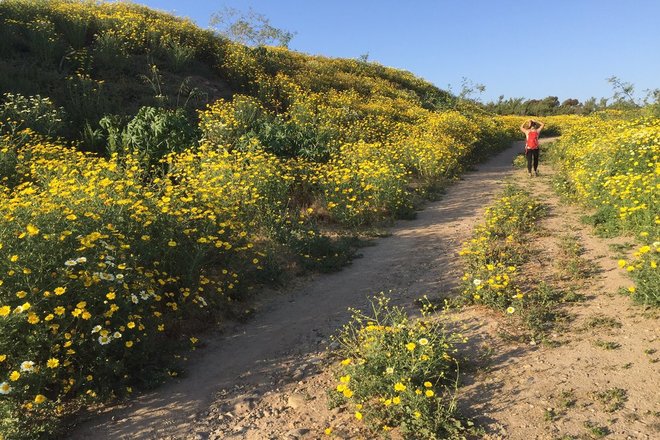 Otay Mesa is home to one of the largest expanse of land in the southern part of San Diego, the Otay Valley Regional Park. It links south San Diego Bay with Otay Lake providing both residents and tourists numerous fun activities, whatever their preference. Whether you are seeking playgrounds for your children or are wanting to have a gentle stretch for hiking, cycling, or horse riding, you can indulge in all that and more.
5 Otay Mesa hacks for buying a house for cash...
Otay Lake County Park offers another fascinating trail for nature lovers despite its small size. By following the precise turns and bends, one is rewarded with a beautiful view of the Otay Reservoir and its surrounding hills, making it a favorite spot in the South Bay. 
A short stretch into the exploration, there is the famous 'T' junction from where the Otay River Gorge and surrounding San Ysidro Mountains can be savored. You may also hear some popping sound from a distance emanating from a shooting range. The 1-mile trail is a fair challenge for beginners and allows leashed pets, thus a good activity for the whole family.
See the latest Otay Mesa homes, townhomes, and condos for sale here…
Reason 2: Fishing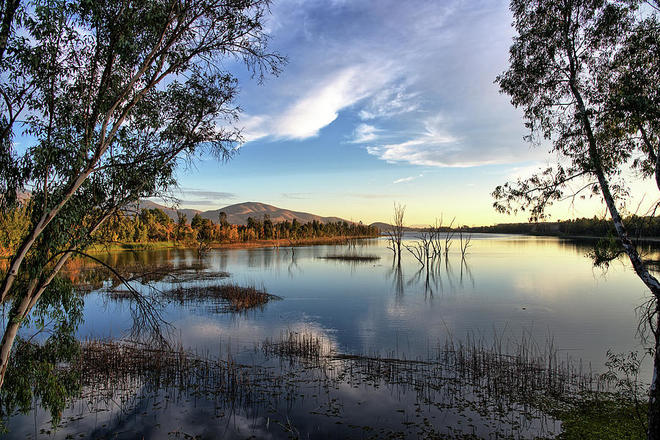 For those who enjoy a beautiful fishing expedition, the park offers casting holes along the trails throughout the park. You can enjoy a peaceful day outdoor while you steadily throw in the hook surrounded by nature.
See the latest Otay Mesa mortgage rates...
Fishing can be done in Lower Otay all day Wednesdays, Saturdays, and Sundays throughout the year. There are set limitations on the minimum size and number of catches per species. Some of the species you are possible to catch are the large-mouth bass, catfish- channel, white and blue, bullhead, and the bluegill. 
The set limitations spearheading preservation attempts of the water bodies even as the Department of Fish & Game restocks the fish November through March. You must, however, obtain a fishing permit from the concession or at the Iron Ranger pay station payment is by cash. Additionally, a California State Fishing License is compulsory for persons below the age of 16 years.
Otay Mesa Homeowners: We have qualified buyers desperately seeking to buy immediately and pay top dollar…
Reason 3: Bird Watching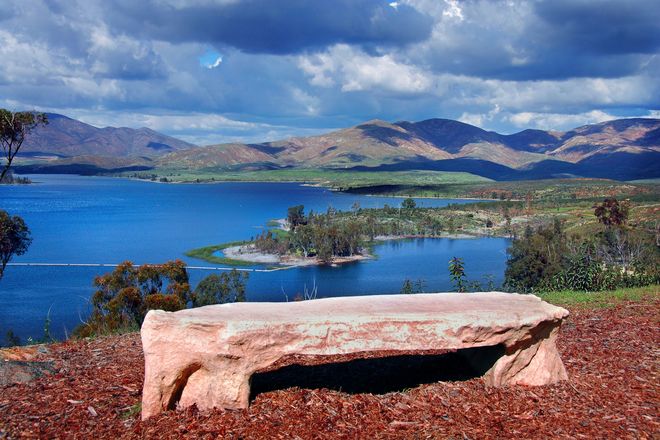 Otay Mesa attracts more than 200 species of bird all year round. The best spot to enjoy these natural beauties is at the 'shallow end' of the Otay Lake. The area is more attractive to ducks and shorebirds, while Clarks and Western Grebes can be seen from any spot along the trail.
Despite the severe damage on the land by the Otay fire of 2003, the American White Pelicans, Horned Larks and Western Meadowlarks are still seen all year round. Perched raptors tend to rest on dead trees; thus, being on the lookout might payout.
Be an expert on Otay Mesa real estate – see all active, pending, and sold listings within the last 3 years now…
---
Blog Post Interrupt
Must Watch: The Best San Diego Home Purchase Loans...









Back to the Post
---

Reason 4: Boating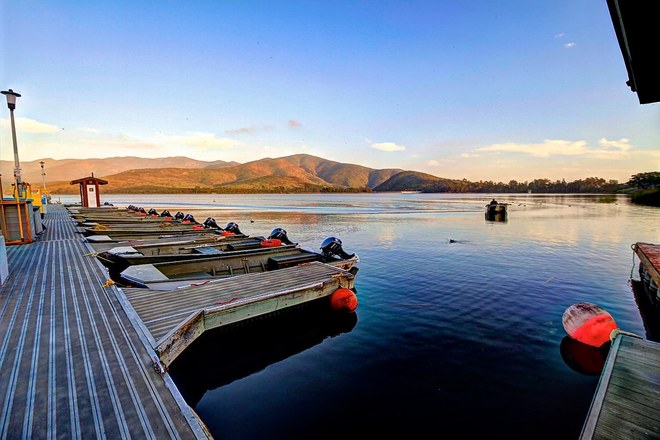 Otay Mesa is a recreational hub that seeks to offer a fun activity for each of its residents and tourists. Boaters have a right to smile as Lower Otay provides an opportunity to paddle the waters thrice a week all year round. 
The 5 Otay Mesa mortgage trends I am seeing now...
The facility offers kayaks, rowboats, and motorboats for rentals but allows for private boaters to bring canoes, kayaks and float tubes at a small launch ramp usage fee. There are however, terms and conditions to be adhered to in the event you bring your floater. Some of the basics being that they should have waterproof waders, be orange for visibility, possess a whistle, and spare floating device.
Any float tube using an oar will require the purchase of a private boat use permit. A driver's license is a must-show as you pay a deposit for a rental. There is also a fine chargeable for the late return of the rentals to regulate usage and ensure quality services to all customers.
If you are a first time home buyer, move up buyer – or, need money for your down payment and/or closing costs – Otay Mesa has many different options to choose from here…
Reason 5: Eat Out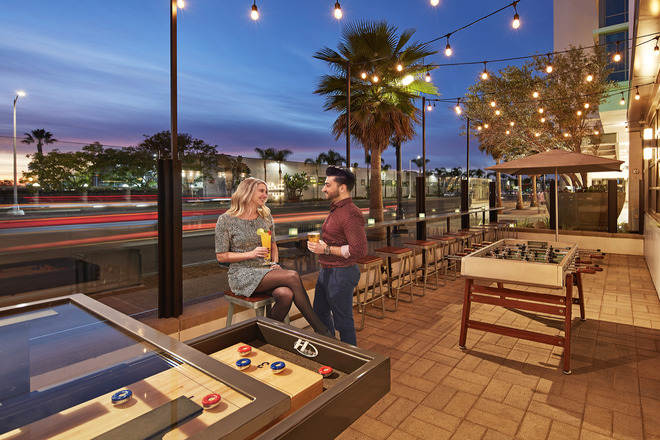 The South Bay is furnished with a significant number of restaurants and bars to entertain its residents and visitors. With most establishment operated as family businesses for decades, they have managed to maintain and improve on the quality of services rendered seamlessly.
The Bayside Kitchen & Bar, for example, offers comfort foods, craft cocktails, and classic bar games while entertaining its guests with bar games such as shuffleboard and Foosball. It customizes every meal to match the occasion whether a grab-n-go snack or a celebratory dinner with family and friends.
The 5 Otay Mesa housing trends I am seeing now...
Nightlife is always vibrant as the town provides a myriad of options to choose from. The happy hour moments of drink, laughter, and dance, you are always putting a smile on your face with every visit. Whether in the day or at night, you can never go wrong for choosing Otay Mesa as your new home.
What do you think?
Leave me a comment below – or, contact me here. 
Your Otay Mesa Insider, 
Scott
Where Do You Want To Go Next?
By clicking "Send" I/We agree by electronic signature as stated below: 1) To be contacted by telephone even if the telephone number appears on a State/National Do Not Call registry or any company's Do Not Contact lists. 2) To this website's Privacy Policy and Terms of Use.
See Otay Mesa's Newest Listings Below...
Get Scott's Personal Help Below...