5 Locations for the Best San Diego Weather Today in 2021
Posted by Scott Taylor on Tuesday, July 13, 2021 at 3:57 PM
By Scott Taylor / July 13, 2021
Comment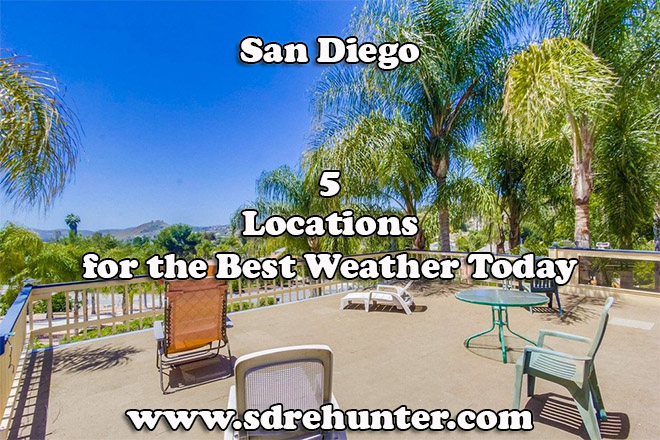 San Diego is known for its fabulous weather. Its mild year-round temperatures have made it a nationwide destination for travelers. True, the average high temperatures range from mid 60's in the dead of winter to 70's in the middle of summer. Lows hover between mid-40's to mid-60's throughout the year.
The area has a Mediterranean climate that includes warm, sunny, dry summers and cool, wet winters. However, geography and dessert makes San Diego drier than most other areas classified as Mediterranean climate.
Most people don't realize the area also has a microclimate, meaning different parts of San Diego can have completely different weather. This is because of topography that includes both the Bay, mountains and dessert. This makes San Diego highly unusual compared to the rest of the country and also provides those who live here with a range of climates that can affect their decision of where they call home.
Here's a quick rundown of our list:
Below are five areas with different, but excellent, weather today.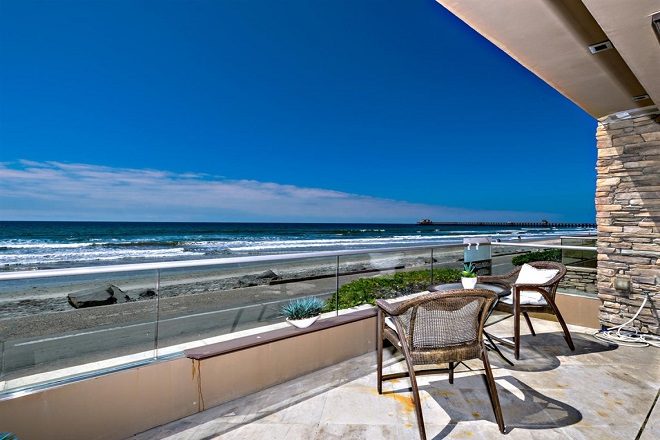 Those who live along the coast and around the Bay typically have mild temperatures and ocean breezes. There are some variations from areas of the north end of the county versus the south end, but all areas are characterized with mild temperatures all year.
Those along water experience more clouds and rain during May and June than other parts of the county. There is a perpetual cloud cover called a "marine layer" during those two months that create many partly cloudy days.
Oceanside, located in the extreme north part of San Diego County, currently has three days over the next 10 days of predicted morning or afternoon showers, but it also has four days of sunny skies and the rest filled with partly cloudy skies. Temperatures are in the upper 60's with lows in the mid-50's.
Search Now: See the latest Oceanside homes, townhomes, and condos for sale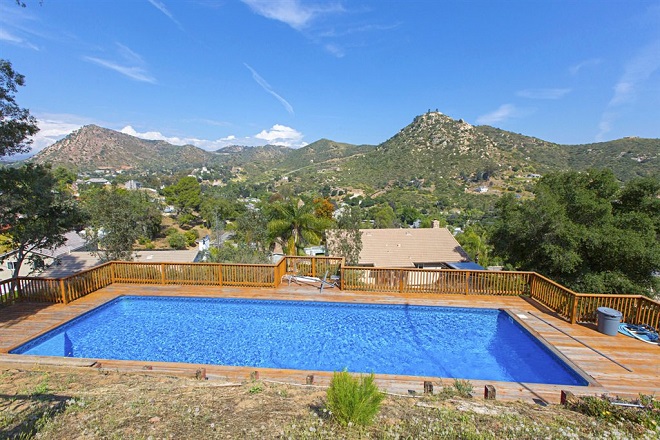 More inland areas El Cajon and other areas like Santee, for the most part, escape the marine layer cloud cover that affects the coast and experience mostly sunshine. However, this area gets more rain than other areas. That is particularly true during the winter.
El Cajon can get up to 20 inches of rain during the wetter season. That isn't necessarily a bad thing. Those who have gardens, flowers or want nicer lawns will need the rain.
The current weather in El Cajon include a few days of showers followed by three or four partly cloudy days. After that, sunshine will prevail. Temperatures are slightly warmer than on the coast with highs reaching the lower 70's and lows in the lower 50's. El Cajon still has the breeze with winds at 10 miles an hour.
Search Now: See the latest El Cajon homes, townhomes, and condos for sale
---
Blog Post Interrupt
Must Watch: The Best San Diego Home Purchase Loans...







Back to the Post
---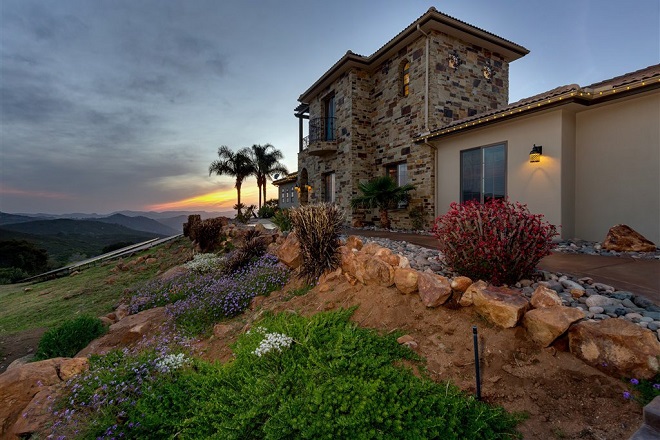 This area, along with other more mountainous cities like Julian, has a different climate than those closer to the coast. For one thing, there isn't as much humidity. While the humidity in El Cajon and coastal towns is 67 percent now, the humidity in Ramona is 51 percent.
There is also more wind, largely because of the hills and mountains that create a more tunnel effect. Winds today are 13 to 19 miles per hour. These areas also feel more of the Santa Anna winds than other areas.
Temperatures are mild now, offering a pleasant day. Highs now are in the lower 70's with lows in the upper 40's. It does get a bit cooler than other parts of San Diego in the winter and some mountain areas even see a snow dusting, although any snow is rare.
Today, the temperatures are in the mid-60's under partly cloudy skies. Rain is expected, but it won't stay long because sun is expected to reappear in a few days.
Search Now: See the latest Ramona homes, townhomes, and condos for sale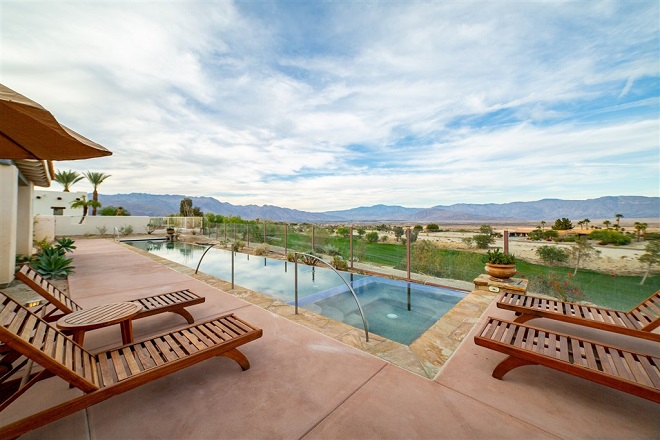 If you like the desert, the Borrego Springs is the place to be. Located 90 miles from downtown San Diego, Borrego Springs is in the north part of the county, but is in the western extent of the Sonoran Desert.
The area is filled with desert wildlife and fauna including the California Fan Palm, the only palm native to the western United States. You are also able to see the night sky better in this town than anywhere else in the county. That's because Borrego Springs is an "international dark sky" area. That means night time lighting is limited to protect night sky views. There are no stoplights and other night lighting is at a minimum.
Temperatures are mild in the winter, with a maximum high of 60 degrees in January and a low temperature of 43. Summer days are long and hot with an average temperature of 106.8 in July and an average of 172 days with highs above 90 degrees. There's only an average of two days a year where the temperature dips to freezing.
There isn't much rain either with an average of 6.13 inches a year and 24 days of measurable rain.
Today, the area is under cloudy skies with an 80-degree temperature. Sun is expected to reappear for an extended stay later in the week.
Search Now: See the latest Borrego Springs homes, townhomes, and condos for sale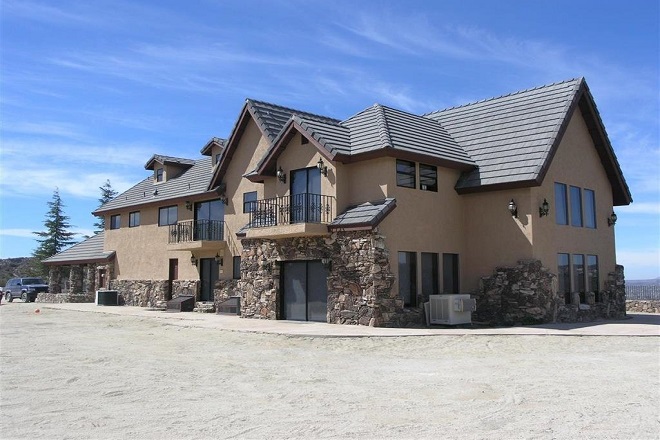 This small town of around 2,600 residents is in the southeastern of San Diego County near the Mexican border. It is in the Mountain Empire near the tiny town of Cameron Corners and the village of Lake Morena.
The designation for Campo is a warm-summer Mediterranean climate, but it has a slight variation from those living in the city of San Diego or along the coast because of the mountain effect.
Temperatures in Campo are warmer in the summer than those in the western part of the county, with temperatures reaching the mid-90's in the summer. While winter temperatures remain mild in the 70's and 60's, the lows can dip lower than other areas with average night temperatures falling into the low 30's.
The area has some rain too, around 16 inches a year, with most of that falling January through March.
Weather today in Campo is cooler than other areas with a high of 64 degrees. There are some showers predicted, but then sun will break through and remain.
Campo is best known for its hiking trails, museums and several large employers including the U.S. Department of Homeland Security Border Patrol.
Search Now: See the latest Campo homes, townhomes, and condos for sale
San Diego County is a large county and has the rarity of having areas that have both beach and mountain weather. There are areas that are mild all year and others more inland and in the mountains that have four distinct seasons. There is a wide variety of choices to pick the perfect spot for your family!
What do you think?
Are there other location you enjoy the weather more in?
Leave me a comment below – or, contact me here.
Your Weather Insider,
Scott
Where Do You Want To Go Next?
By clicking "Send" I/We agree by electronic signature as stated below: 1) To be contacted by telephone even if the telephone number appears on a State/National Do Not Call registry or any company's Do Not Contact lists. 2) To this website's Privacy Policy and Terms of Use.
See San Diego's Newest Listings Below...
Get Scott's Personal Help Below...