4 Reasons Talmadge San Diego Is a Great Place to Live in 2021
Posted by Scott Taylor on Monday, July 12, 2021 at 4:04 PM
By Scott Taylor / July 12, 2021
Comment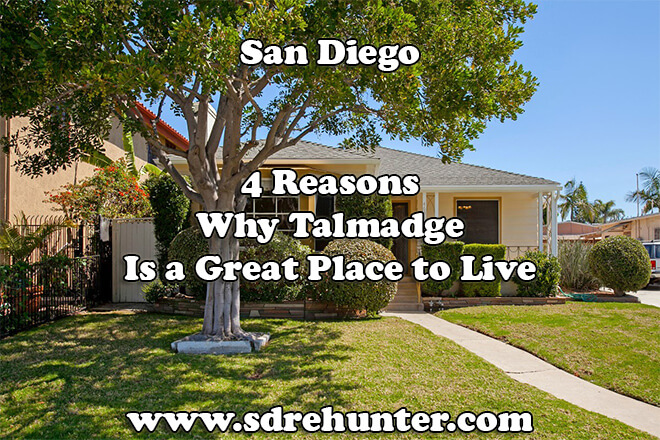 Looking for a new home in an area with a touch of old California glamour and plenty of community spirit?
Then you won't want to miss out on the homes of Talmadge. 
The area was named for silent movie stars Norma, Natalie, and Constance Talmadge. The neighborhood was established in 1925 and largely funded by the president of United Artists, who was married to Norma. 10,000 people came to the dedication ceremony, including other Hollywood stars including Natalie's husband, Buster Keaton.
Located in the Mid-City region of San Diego, Talmadge sits near affluent Kensington and trendy City Heights with scenic canyons bordering the north and west sides. There are a number of single-family homes with large yards.
Its central point is the Talmadge traffic circle and the entrance is marked by majestic gates dating back to 1927 that will make any lucky homeowner proud to drive through after a long day at the office.
That's not the only reason, though, why you'll want to make Talmadge a must-see during your real estate hunt.
Here's a quick rundown of our list:
Reason 1 - Beautiful Historic Architecture in An Area Sure to Hold Its Value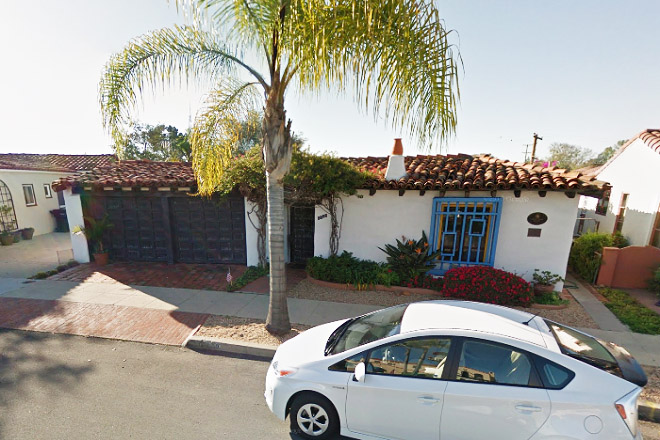 Talmadge is anything but cookie cutter boring.
The historic architecture styles residents enjoy include Spanish Revival, California bungalows, Cape Cod cottages, and Normandy Style homes. The famous California architect, Cliff May, designed several homes in the area in the sale of the California Ranch house and Mid-century Modern design. "The Lindstrom House" of May's design is considered a National Historic Landmark.
Considering the fact that median home sales prices have risen 44% in the last year, waiting too long to stake a claim in Talmadge could be a mistake. According to Trulia, the median sales price is currently $825,000, and heading northward.
It's no wonder considering the strong community involvement of residents in Talmadge and nearby Kensington determined to keep the neighborhood safe.
See the latest Talmadge homes, townhomes, and condos for sale here…
Reason 2 - Plenty of Opportunities to Get Involved with The Community
One stand-out feature of Talmadge is its active community organizations.
To start, the neighborhood's Watch & Patrol Program has been acclaimed by the San Diego City Council for the exceptional work it does keeping residents safe.
Other local organizations include the KTPG or community planning group, the TMAD (maintenance assessment district), the business improvement association, known as the ECBBIA, and the Talmadge Community Council.
One example of a project tackled by the TMAD upon its inception was the planting of 400 trees in the neighborhood. Historic lighting and other amenities are also in the works.
These organizations ensure the future real estate value of your purchase, as well as a high quality of life.
Talmadge Homeowners: We have qualified buyers desperately seeking to buy immediately and pay top dollar…
---
Blog Post Interrupt
Must Watch: The 5 San Diego Mortgage Trends I Am Seeing Now...







Back to the Post
---
Reason 3 - Wonderful Family-Friendly Events Throughout The Year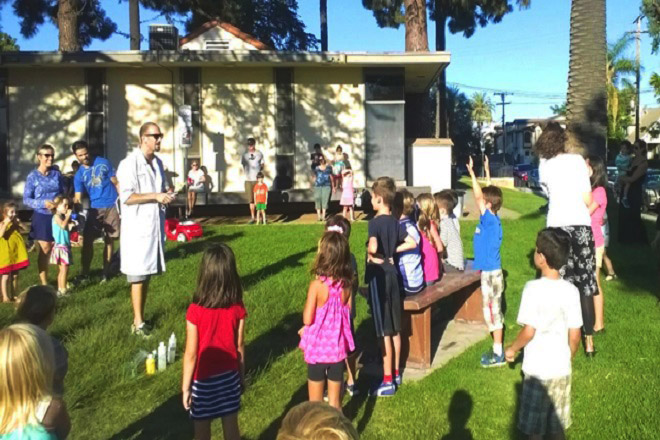 Speaking of quality of life, there are plenty of opportunities throughout the year to come out, meet your neighbors, and create memories your family will cherish through a lifetime.
Annual events include Christmas caroling on the circle, a Halloween and 4th of July parade complete with prizes for patriotic spirit, the Lunar New Year celebration, and the annual community block party.
See San Diego's latest housing stats...
Residents also enjoy a farmers' market and food truck roundups and can help maintain their neighborhood during one of the regular litter clean-up nights.
Niche.com gives the local area schools a grade of B+. Public options include Fay Elementary, Mann Middle, and Hoover High, as well as the highly regarded private institutions of Our Lady of the Sacred Heart and Blessed Sacrament Elementary.
The Kensington-Normal Heights Library is the closest facility to the Talmadge neighborhood and offers plenty of story times, activities, and musical events in its petite space. They recently held their Second Annual Spring Walkabout, featuring local businesses and offering fun and prizes for the whole family.
Its proximity to San Diego State University also offers a number of opportunities for locals to enjoy.
As for bike-friendly travel options, plans are in the works, but the community is still negotiating with the city and neighboring areas to come to a consensus.
Be an expert on Talmadge real estate – see all active, pending, and sold listings within the last 3 years now…
Reason 4 - Diverse Dining Options Available Close to Home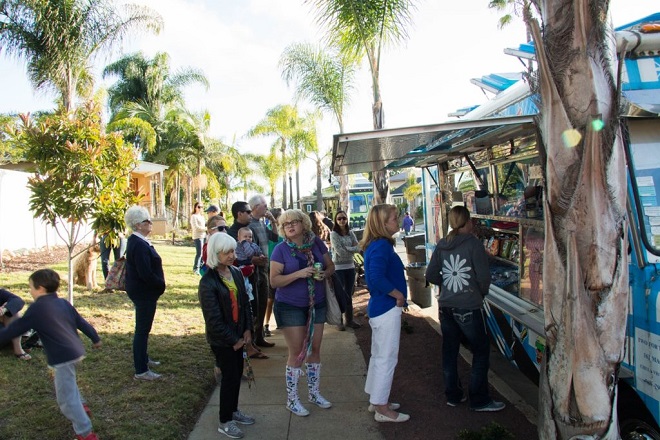 Not only is Damage close to everything Mission Valley and the Gaslamp District have to offer; they also have a rich ethnic food scene.
Head to El Cajon Boulevard to enjoy Peruvian food or some excellent authentic Vietnamese cuisine. One can also grab a bite at one of the Asian or Mexican bakeries to be found in Talmadge or grab ingredients for your own home-cooked dishes at one of the area's ethnic grocery stores.
Throughout the spring and summer months, the community also has food truck nights at various locations.
If you have questions or would like to find out more about the Talmadge real estate market, please contact me, and I'll be able to help.
Leave me a comment below – or, contact me here. 
Your Talmadge Insider, 
Scott
Where Do You Want To Go Next?
By clicking "Send" I/We agree by electronic signature as stated below: 1) To be contacted by telephone even if the telephone number appears on a State/National Do Not Call registry or any company's Do Not Contact lists. 2) To this website's Privacy Policy and Terms of Use.
See Talmadge's Newest Listings Below...
Get Scott's Personal Help Below...