4 Reasons Why Pacific Beach San Diego is a Great Place to Live in 2023 | 2024
Posted by Scott Taylor on Friday, March 10, 2023 at 5:32 AM
By Scott Taylor / March 10, 2023
Comment
For generations, people have headed to California for sun, surf, and that unique lifestyle renowned throughout the world. Few neighborhoods capture the essence of that dream quite like Pacific Beach, San Diego, though.
Much has changed since 1902, when ocean-front lots could be had for between $350 and $700 and it was known as Bay Point. Although the surfers and college students who flooded Pacific Beach back in the 1950s are all too often priced out of today's competitive real estate market, the vibrant nightlife and atmosphere only a California beach town can provide persist.
Before passing by the real estate possibilities Pacific Beach (aka, "P.B.") provides, check out these four reasons why it's still a great place to call home.
Here's a quick rundown of our list:
Reason 1 - Currently Rated a "Buyer's Market"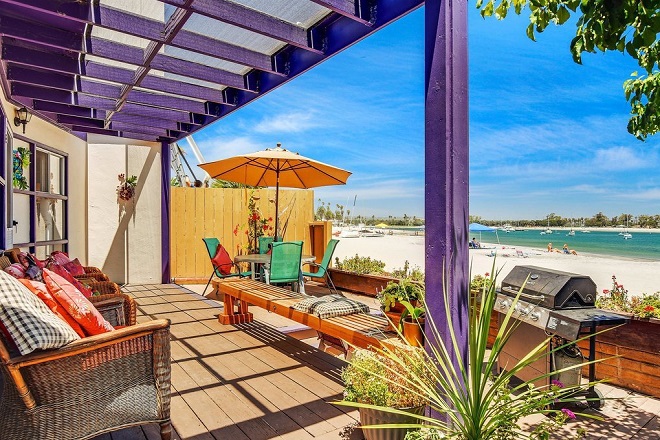 "What?!" you may say when we call Pacific Beach a buyer's market. Well, don't take our word for it. Zillow notes that over 25% of houses put on the market experience a price cut before earning a "Sold" sign, good news for buyers with a ceiling on their budget.
See the latest Pacific Beach homes for sale
Currently, the median sales price is $930,700, a 6.7% rise over last year. Prices are expected to rise under 4% by fall of 2021.
Areas surrounding Pacific Beach can be considerably more expensive, so it's a good time (and great place) to make your oceanfront living dreams come true.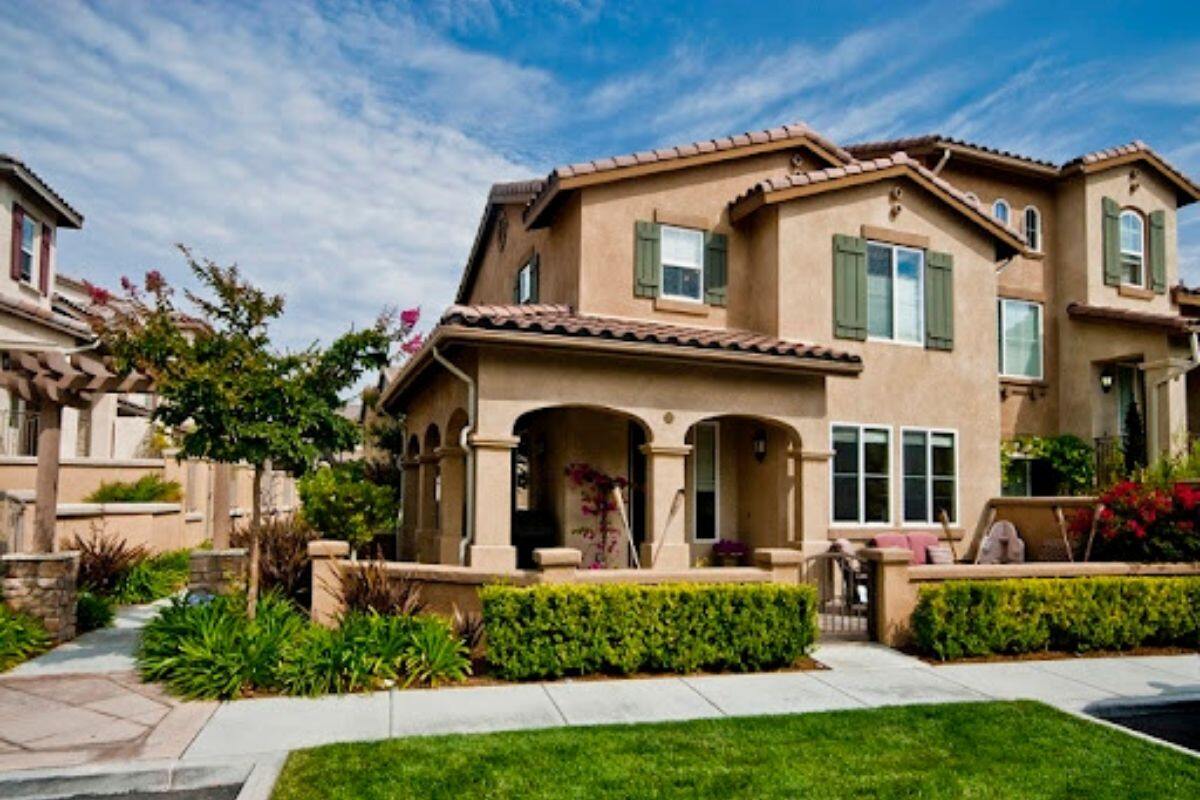 Contact us if you have specific questions about Pacific Beach › Click here!
Reason 2 - A Wealth of Fun for Outdoor-Lovers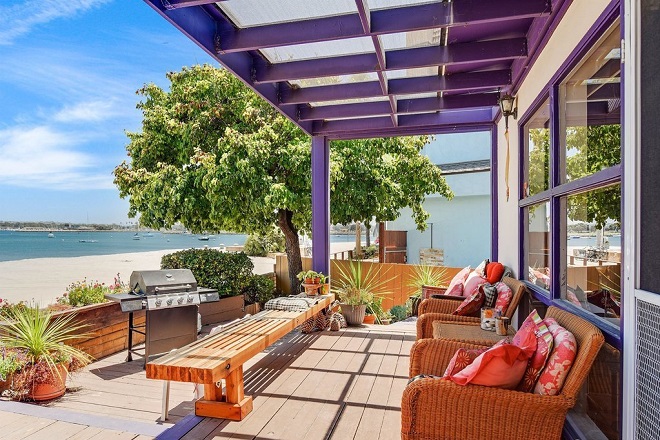 Did we mention the western boundary of Pacific Beach is the mighty Pacific Ocean and one of nine San Diego beaches with permanent lifeguard stations?
The first part goes without saying, but it isn't just a place for hardcore surfers. If you do happen to be searching them out, though, Tourmaline Surfing Park at the north end of PB and bordering La Jolla is a good place to find them.
You don't have to own a board to enjoy spending time outside in PB. Cyclists, rollerbladers, and many others frequent Ocean Front Walk/Ocean Boulevard, the boardwalk running along the oceanfront in Pacific Beach. Dog-lovers can take their furry friends over to Capehart Dog Park.
See the best Pacific Beach purchase home loans
There are wetlands and open spaces to enjoy around Rose Creek. Families can head over to the playground at Fanuel Street Park. Sports lovers young and old should also check out the activities offered through the Pacific Beach Recreation Center.
Naturally, there's always watching the sunset from Crystal Pier. Back in the 1920's, the wooden pier hosted an amusement park, but today, it's the perfect place to start off the evening.
Get Pre-Approved in 60 Seconds...
(No Social Security Number Needed)
By proceeding, you consent to receive calls and texts at the number you provided, including marketing by auto-dialer, pre-recorded voicemail, and email, from this site's operators about real estate related matters, but not as a condition of purchase. You also agree to our Terms of Service, and to our Privacy Policy regarding the information relating to you. Message and data rates may apply. This consent applies even if you are on a corporate, state or national Do Not Call list. This site is protected by reCAPTCHA and the Google Privacy Policy and Terms of Service apply.
Reason 3 - Never at a Loss for Something to Do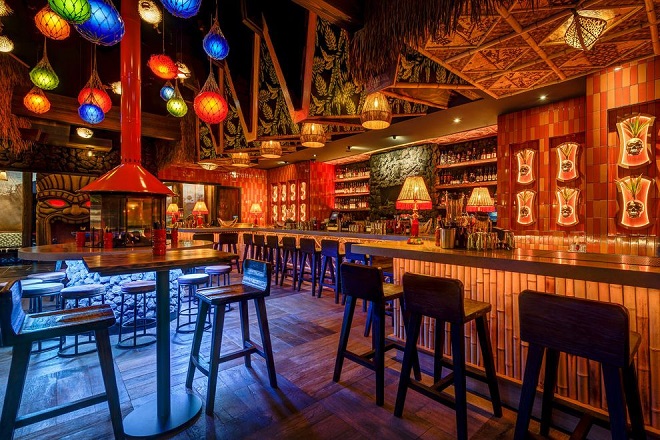 As we've mentioned, Pacific Beach has one of the most well-established nightlife scenes in the city, generally catering to a younger crowd than the Downtown area. Perhaps that's why it's been called the third best place in the San Diego region for Millennials to call home.
The variety of pubs and bars means there's something for everyone who enjoys a pint or two. A unique place to go (particularly if you hate flagging down a bartender) is Barrel Republic, where a wristband tracks how many of the establishments 40 beer and wine taps you visit and charges accordingly. El Prez has been called one of the best rooftop bars in San Diego, offering a variety of tequilas and that certain Latin American flair. Rest assured, you won't have trouble finding the perfect spot to quench your thirst..
Do you own a home now? Get a fast and free automated value instantly
The boardwalk and surrounding area are full of shops and restaurants, as well. The best people to ask are those who've been there, so check out the reviews over at Foursquare, where the variety of food alone will leave your mouthwatering:
The French Gourmet, World Famous, a taste of the East Coast at Hoboken Pizza & Beer Joint, Hawaiian-style French Toast at Leilani's Cafe, or tacos from Oscar's Mexican Seafood. Even being the tourist hotspot PB is, locals can always find a place to grab a bite.
Residents also look forward to the annual festivals, such as Pacific Beach Fest, offering craft beer, a kids zone, volleyball tournament and other beach sports, plus three live music stages stages.
Do you own a home now and want to see the best refinance loans? › Find out here!
Reason 4 - A Laid-Back Community with Family-Friendly Options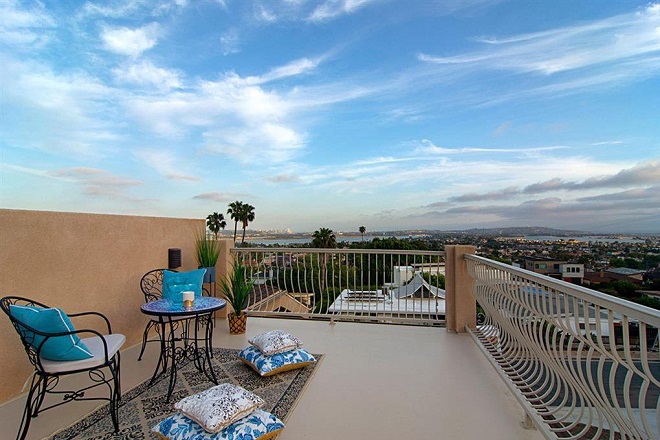 As Bill Marsh, Treasurer of the Pacific Beach Council, told the San Diego Tribune, "When you move to P.B., you learn how to not be stressed."
When you look beyond the nightlife and tourist attractions, Pacific Beach is actually a very walkable and tight-knit community.
The local public schools — Mission Bay Senior High School, Pacific Beach Middle School, Pacific Beach Elementary, Kate Sessions Elementary, Barnard Elementary, and Crown Point Elementary — offer families solid education opportunities in the area. St. Paul's Lutheran Schools is also a highly-regarded private option.
Those who live in Pacific Beach enjoy the Tuesday Farmers' Market and the programs at the local library or recreation center.
See the latest Pacific Beach homes, townhomes, and condos for sale
Family-friendly swimming areas, gorgeous beaches and playgrounds, local bike rentals, even surf camp mean families have plenty of space to make PB feel like home.
If you have questions or would like to find out more about the Old Town real estate market, please contact me, and I'll be able to help.
I would love to help assist you with your home purchase, home sale, or home loan - please feel free to give me a call, text, or use the form below.
Your Pacific Beach Insider,
Scott
Get Scott's Personal Help Below...
Where Do You Want To Go Next?
By clicking "Send" I/We agree by electronic signature as stated below: 1) To be contacted by telephone even if the telephone number appears on a State/National Do Not Call registry or any company's Do Not Contact lists. 2) To this website's Privacy Policy and Terms of Use.
See San Diego Coastal Best Areas Below...
See Pacific Beach's Newest Listings Below...
Pacific Beach Subdivisions