9 Reasons Why Oceanside San Diego is a Great Place to Live in 2024 | 2025
Posted by Scott Taylor on Tuesday, November 21, 2023 at 6:34 PM
By Scott Taylor / November 21, 2023
Comment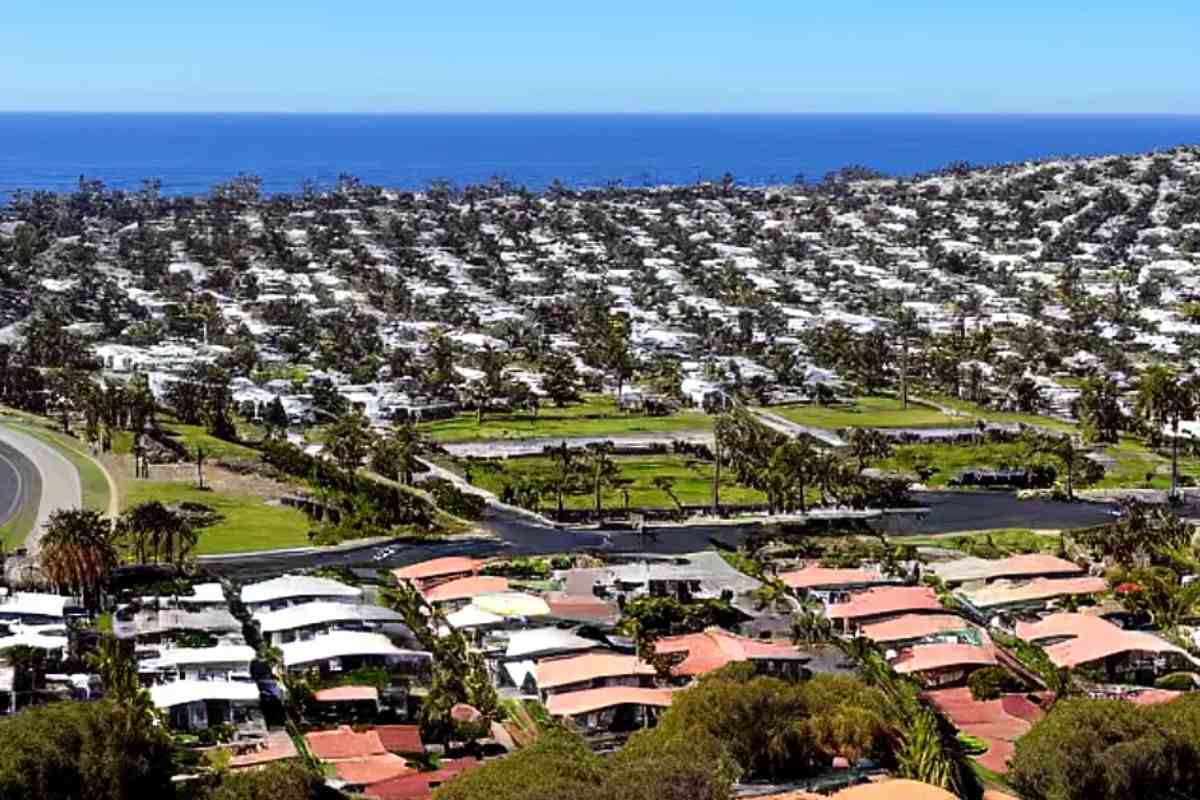 Located in North County Coastal, San Diego, California, Oceanside is a vibrant city that offers a desirable coastal lifestyle and a wealth of opportunities. This article aims to provide valuable information for those considering moving or buying real estate in Oceanside, giving an overview of what the city has to offer.
Oceanside boasts a rich history and a diverse community, making it an attractive place to call home. With its prime location along the Pacific Ocean, residents of Oceanside enjoy a laid-back beach lifestyle and breathtaking coastal views. The city's beautiful sandy beaches, such as Oceanside Pier and Harbor Beach, offer endless opportunities for relaxation, water activities, and stunning sunsets.
Oceanside has experienced significant development and growth over the years. The city offers a wide range of housing options to accommodate various preferences and budgets. From beachfront condos and luxury estates to charming single-family homes and townhouses, Oceanside has something for everyone. The real estate market is vibrant, providing ample opportunities for those looking to invest in coastal property.
The city is also known for its thriving downtown district, where residents can explore a variety of restaurants, trendy shops, and art galleries. Oceanside's downtown is a hub of activity, with a lively atmosphere and a calendar full of events, including the popular Sunset Market, which features local vendors, live music, and delicious food.
For outdoor enthusiasts, Oceanside offers numerous recreational opportunities. The city is home to several parks, including Guajome Regional Park and Buddy Todd Park, where residents can enjoy picnicking, hiking, and various sports activities. Additionally, Oceanside is known for its world-class surfing spots, attracting surfers from all over the world.
Oceanside provides access to excellent educational institutions, including public, private, and charter schools. The city is served by the Oceanside Unified School District, which is dedicated to providing quality education to students of all ages. The district offers a range of academic and extracurricular programs to support students' growth and development.
Oceanside is a thriving coastal city in North County Coastal, San Diego, offering a desirable beach lifestyle, diverse housing options, and a range of amenities and recreational activities. Whether you're seeking a relaxed beachside retreat or a vibrant community with plenty of entertainment options, Oceanside has something to offer. With its beautiful beaches, thriving downtown district, and access to quality education, Oceanside is an appealing choice for those considering moving or investing in real estate in the area.
Here's a quick rundown of our list:
Reason 1 - History and Development

Oceanside, located in North County Coastal, San Diego, has a rich history that dates back centuries. The city's story begins with the Native American tribes who first inhabited the area, followed by the Spanish explorers who arrived in the 18th century. Over the years, Oceanside has experienced significant growth and development, shaping it into the thriving community it is today.
In the late 19th century, Oceanside became a popular destination for tourists seeking relaxation and recreation along its pristine beaches. The arrival of the California Southern Railroad in 1883 spurred further growth and attracted more visitors to the area. The construction of the iconic Oceanside Pier in 1888 further solidified Oceanside as a coastal retreat.
During World War II, Oceanside played a crucial role as a military training center. The city hosted the Marine Corps Base Camp Pendleton, which became one of the largest Marine Corps bases in the United States. The presence of the military significantly influenced the local economy and contributed to Oceanside's growth.
See the latest Oceanside homes for sale
In recent years, Oceanside has seen extensive redevelopment and revitalization efforts, enhancing its appeal as a desirable place to live, work, and visit. The city has focused on preserving its historic downtown district while also welcoming new developments and attractions. The transformation of the downtown area has brought in a vibrant mix of restaurants, shops, and entertainment venues, breathing new life into the heart of Oceanside.
The community of Oceanside has experienced steady growth and expansion over the years, attracting new residents and businesses alike. The city's population has increased, reflecting its popularity as a coastal destination and a place to call home. Oceanside's diverse community includes people from all walks of life, contributing to its dynamic and inclusive atmosphere.
Oceanside's growth has been accompanied by infrastructure improvements and the development of various amenities. The city has invested in public parks, recreational facilities, and community spaces to enhance the quality of life for its residents. Oceanside's commitment to sustainable development and preserving its natural beauty has resulted in the preservation of open spaces and the protection of its coastal environment.
Oceanside's history is deeply rooted in its coastal allure and the community's resilience over the years. From its early days as a tourist destination to its role in supporting the military, the city has evolved into a thriving coastal community. The ongoing growth and development of Oceanside continue to shape its character and attract residents and visitors who appreciate its history, natural beauty, and vibrant atmosphere.
Reason 2 - Location and Accessibility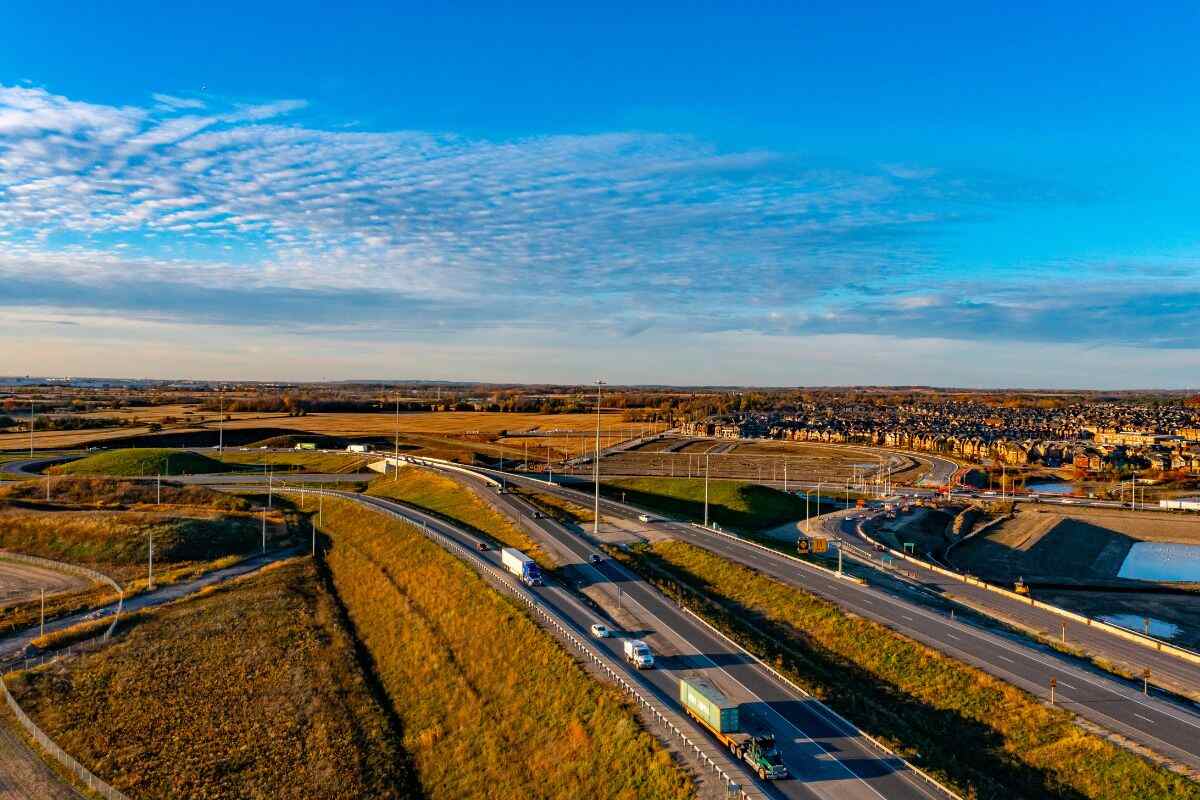 Nestled in the scenic region of North County Coastal, San Diego, Oceanside enjoys a prime location that combines the charm of a coastal city with easy access to nearby attractions and urban centers. Situated along the stunning Pacific coastline, Oceanside offers residents a coastal paradise with a wealth of recreational opportunities.
Oceanside's location makes it an ideal destination for beach lovers and outdoor enthusiasts. The city boasts miles of sandy beaches, including the iconic Oceanside Pier and Harbor Beach, where residents can soak up the sun, swim in the ocean, or enjoy water activities like surfing, paddleboarding, and fishing. The breathtaking coastal views and soothing ocean breeze create a tranquil and picturesque environment.
Beyond its coastal beauty, Oceanside is conveniently located near other popular destinations in San Diego County. It is just a short drive away from Carlsbad, known for its upscale shopping and dining experiences, as well as the charming coastal town of Encinitas, famous for its surf culture and vibrant arts scene. Additionally, the bustling city of San Diego is within easy reach, offering world-class attractions like the San Diego Zoo, Balboa Park, and the Gaslamp Quarter.
See the best Oceanside purchase home loans
Transportation options in Oceanside are diverse, allowing for easy accessibility and convenient commuting. The city is served by major highways, including Interstate 5, which provides direct access to other parts of San Diego County and beyond. Oceanside is also home to a commuter rail station, making it part of the regional transit network. The Oceanside Transit Center serves as a hub for both the Coaster commuter train and the Metrolink service, providing convenient connections to San Diego, Los Angeles, and other cities in Southern California.
For air travel, Oceanside is in close proximity to several airports. The San Diego International Airport is approximately 40 miles south of the city, offering a wide range of domestic and international flights. Additionally, the McClellan-Palomar Airport in Carlsbad provides options for regional air travel and private aviation.
Oceanside's location in North County Coastal offers the perfect blend of coastal beauty and accessibility. Residents can enjoy the tranquility and recreational opportunities provided by the Pacific Ocean while having easy access to nearby cities, attractions, and transportation options. Whether it's a scenic drive along the coast, a convenient commute to work, or a day trip to explore the vibrant destinations of San Diego County, Oceanside's location makes it a desirable place to live for those seeking a coastal lifestyle with urban conveniences within reach.
Reason 3 - Real Estate Overview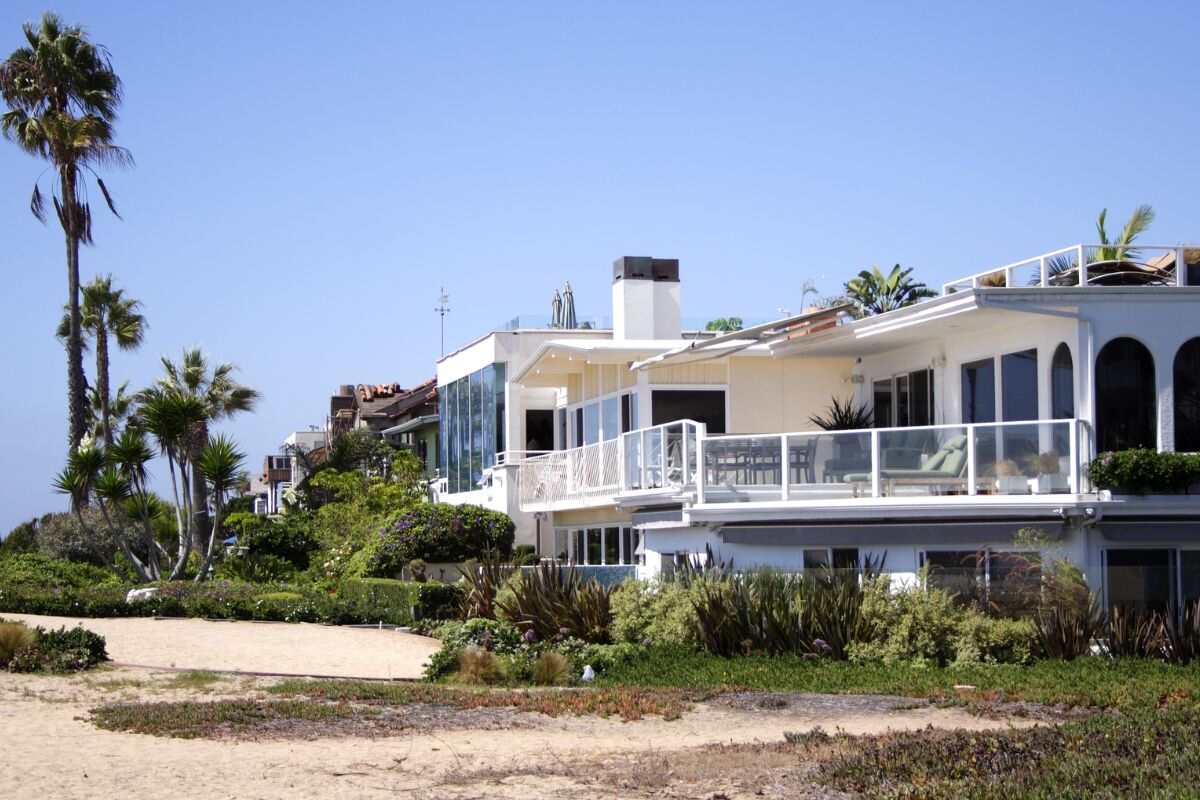 Oceanside, located in North County Coastal, San Diego, offers a diverse range of real estate options to suit various lifestyles and preferences. From stunning beachfront properties to cozy suburban homes, Oceanside provides a wealth of opportunities for potential homebuyers.
One of the most sought-after types of properties in Oceanside is single-family homes. These range from charming beach cottages to spacious estates, offering a variety of architectural styles and designs. Many homes in Oceanside boast stunning ocean views or are located in desirable neighborhoods with well-maintained streets and a strong sense of community.
Condominiums and townhouses are also prevalent in Oceanside, catering to individuals or families seeking a more maintenance-free lifestyle. These properties often come with desirable amenities such as pools, fitness centers, and proximity to the beach. Condos and townhouses offer a convenient living arrangement with shared common spaces and a range of floor plans to suit different needs.
Do you own a home now? Get a fast and free automated value instantly
Oceanside is experiencing ongoing real estate developments and projects that further enhance the city's offerings. One notable project is the North River Farms development, which aims to create a sustainable agricultural community with residential neighborhoods, working farms, and open spaces. This unique project combines the beauty of Oceanside's natural surroundings with a commitment to sustainable living.
Another notable development is the Pacific Sands community, offering new construction homes in a gated community just minutes away from the beach. These modern residences feature spacious layouts, high-end finishes, and access to resort-style amenities.
Overall, Oceanside's real estate market provides a range of options for potential buyers. Whether you're looking for a beachfront retreat, a suburban family home, or a low-maintenance condo, there is something to suit every lifestyle and budget. It's important to work with a local real estate agent who has in-depth knowledge of the Oceanside market and can help you navigate the available options to find the perfect property for your needs.
As Oceanside continues to grow and evolve, the real estate market remains dynamic, with new opportunities emerging regularly. Whether you're a first-time homebuyer, looking to invest, or considering a relocation, Oceanside's real estate market offers an array of choices and exciting prospects. Explore the possibilities and work with professionals who can guide you through the process of finding your dream home in this vibrant coastal community.
Do you own a home now? › Get a fast and free automated value
Reason 4 - Amenities and Facilities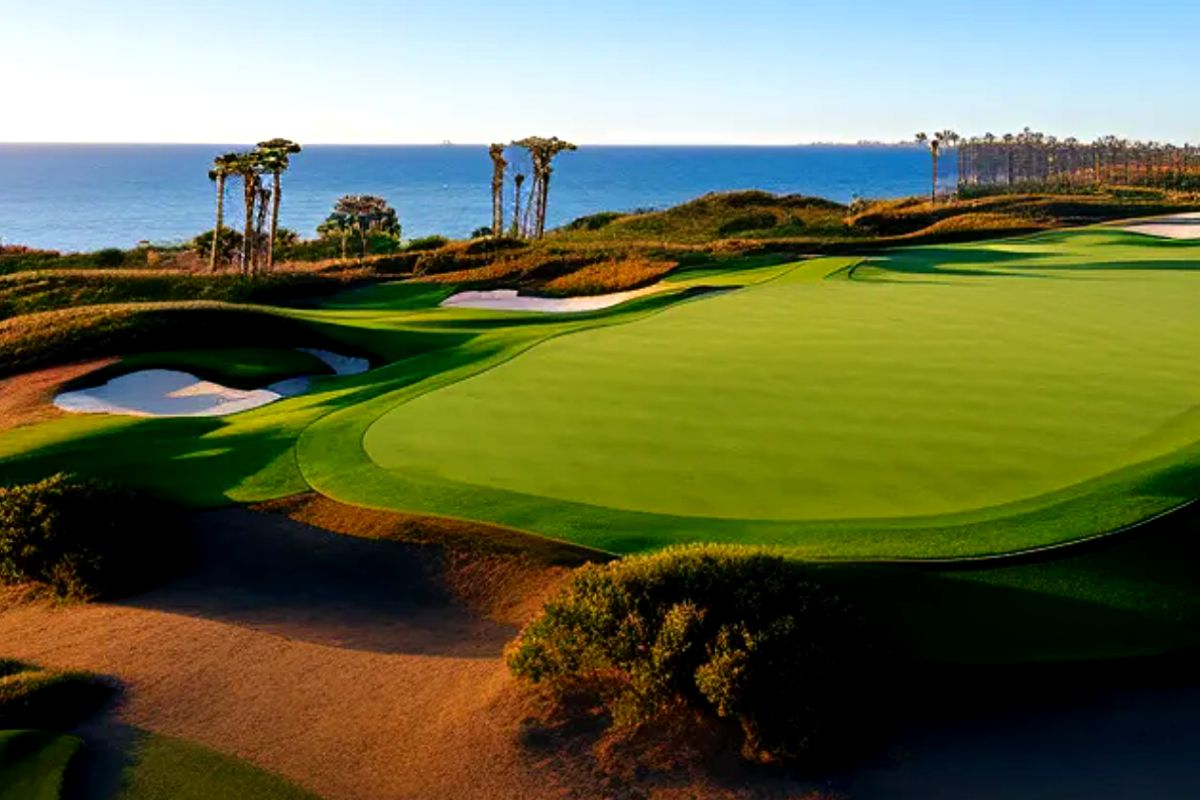 Oceanside, nestled in North County Coastal, San Diego, offers an abundance of amenities and facilities that cater to the diverse needs and interests of its residents. From parks and recreational spaces to shopping centers and healthcare facilities, Oceanside has it all.
One of the highlights of Oceanside's amenities is its impressive array of parks and green spaces. The city boasts over 30 parks, providing residents with ample opportunities for outdoor activities and relaxation. Some notable parks include Guajome Regional Park, with its scenic trails and picnic areas, and Buddy Todd Park, featuring sports fields and playgrounds. The picturesque Goat Hill Park offers a stunning golf course and panoramic views of the coastline, perfect for golf enthusiasts.
For those seeking recreational facilities, Oceanside offers a variety of options. The El Corazon Park and Aquatics Center is a popular destination, providing state-of-the-art sports fields, a skate park, and a splash pad. The Melba Bishop Recreation Center offers a wide range of programs and classes for all ages, including fitness, arts, and sports activities.
See the latest Oceanside homes, townhomes, and condos for sale
When it comes to shopping and retail options, Oceanside has a vibrant scene. The city is home to numerous shopping centers and malls, such as the Oceanside Plaza and the Mission Marketplace. These centers feature a mix of well-known retailers, boutique shops, and specialty stores, ensuring residents have access to a wide range of shopping choices.
Oceanside also offers a variety of grocery stores, including major chains like Ralphs, Vons, and Sprouts Farmers Market, as well as local markets that cater to diverse culinary needs. Whether you're looking for fresh produce, gourmet ingredients, or specialty items, Oceanside has you covered.
When it comes to healthcare, Oceanside provides access to a range of medical facilities, including hospitals, clinics, and specialized healthcare providers. Tri-City Medical Center is a major hospital serving the region, offering comprehensive medical services and emergency care. Additionally, Oceanside is home to various clinics and healthcare centers that cater to different specialties, ensuring residents have convenient access to quality healthcare services.
Oceanside's amenities and facilities contribute to the city's vibrant and convenient lifestyle. With its abundant parks and recreational spaces, residents can enjoy outdoor activities and connect with nature. The diverse shopping options cater to various needs, from retail therapy to grocery shopping. The availability of healthcare facilities ensures that residents have access to quality medical services when needed. Whether it's enjoying a day in the park, exploring the retail scene, or taking care of healthcare needs, Oceanside provides a comprehensive range of amenities and facilities that enhance the quality of life for its residents.
See the latest Oceanside homes, townhomes, and condos for sale › Click here
Reason 5 - Education and Schools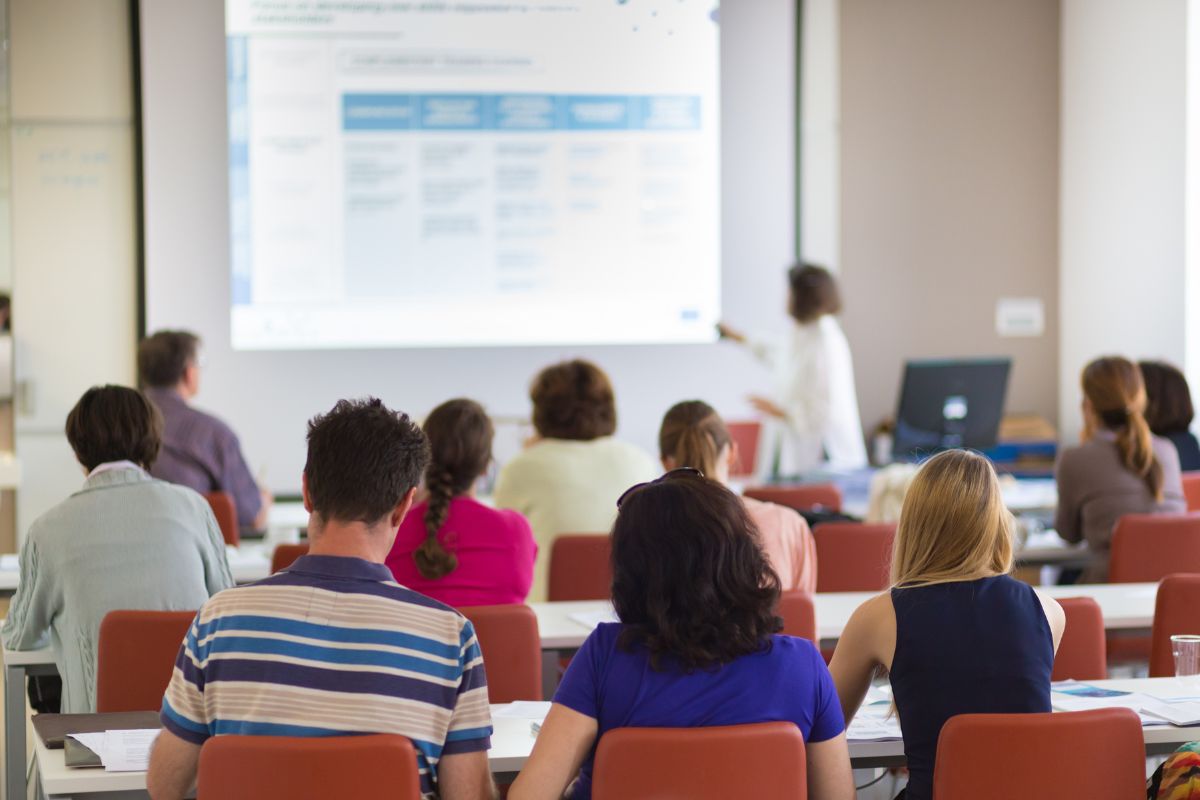 Oceanside, located in North County Coastal, San Diego, is home to a variety of educational opportunities for students of all ages. The city offers a range of public, private, and charter schools that are committed to providing quality education and fostering academic excellence.
The Oceanside Unified School District serves the majority of students in the area, offering a comprehensive curriculum and a variety of programs to meet the diverse needs of its student population. The district operates several elementary, middle, and high schools, including notable institutions like Oceanside High School, El Camino High School, and Mission Vista High School. These schools have dedicated faculty and staff who are passionate about education and provide a supportive learning environment for students.
In addition to public schools, Oceanside is home to several private and charter school options. These schools offer alternative educational approaches and specialized programs to cater to different learning styles and interests. Some notable private schools in the area include Pacific Ridge School and St. Mary Star of the Sea School.
Do you own a home now and want to see the best refinance home loans?
The quality of education in Oceanside is reflected in the achievements and accolades of its schools. Many schools in the area have received recognition for their academic programs, extracurricular activities, and community involvement. For example, some Oceanside schools have been honored with California Distinguished School awards, which recognize excellence in education and innovation.
Oceanside is also in close proximity to several esteemed colleges and universities. MiraCosta College, located in nearby Oceanside and San Elijo campuses, offers a wide range of associate degree programs and vocational training. The college serves as a pathway to higher education and provides opportunities for lifelong learning.
Additionally, the city is within reasonable commuting distance to prestigious universities in San Diego County, such as the University of California, San Diego (UCSD), and California State University, San Marcos (CSUSM). These institutions offer a comprehensive range of undergraduate and graduate programs across various disciplines.
Oceanside provides a diverse and comprehensive educational landscape for its residents. The city's public, private, and charter schools are dedicated to fostering academic success and creating a supportive learning environment. With a variety of programs and extracurricular activities, students have opportunities to explore their interests and reach their full potential. The presence of reputable colleges and universities in the region further enhances educational opportunities for individuals pursuing higher education. Whether you're a young student starting your educational journey or an adult seeking to expand your knowledge, Oceanside offers a range of educational options to support your educational aspirations.
Reason 6 - Safety and Crime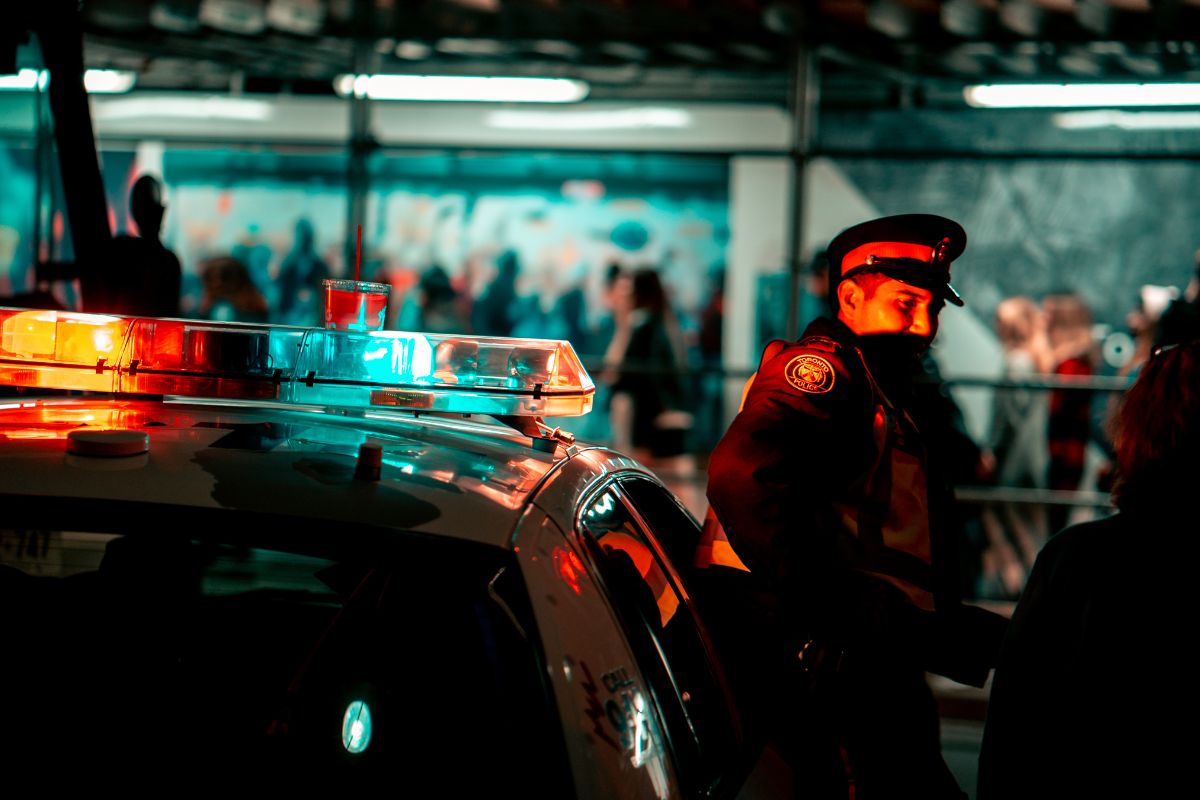 Oceanside, located in North County Coastal, San Diego, is a city that prioritizes the safety and well-being of its residents. The overall safety of the city is reflected in its relatively low crime rates and the community's commitment to promoting safety and security.
Oceanside has experienced a downward trend in crime rates over the years, making it a relatively safe place to live. The city's law enforcement agencies, including the Oceanside Police Department, work diligently to ensure the safety of residents and maintain a strong presence in the community. Their proactive approach to community policing helps build trust and foster a sense of security among residents.
To further promote safety and security, Oceanside has implemented various community initiatives and programs. Neighborhood Watch programs are active throughout the city, encouraging neighbors to work together, stay informed, and report any suspicious activities. These programs empower residents to be vigilant and take an active role in keeping their neighborhoods safe.
Contact us if you have specific questions about Oceanside
The Oceanside Police Department also collaborates with community organizations and local schools to educate residents about crime prevention strategies. They conduct outreach programs, seminars, and workshops on topics such as personal safety, home security, and cybercrime prevention. By providing resources and knowledge, the city strives to empower residents with the tools to protect themselves and their communities.
Oceanside is also committed to emergency preparedness and response. The city has implemented comprehensive emergency management plans to address potential natural disasters or crises. These plans include coordination with regional emergency response agencies to ensure a prompt and effective response in times of need.
Additionally, Oceanside has a strong sense of community and neighborly support. Residents actively engage in community-building activities, fostering a sense of belonging and unity. The city organizes events like National Night Out, where residents come together to strengthen community bonds and enhance neighborhood safety. These events provide an opportunity for residents to interact with local law enforcement and public safety officials in a friendly and relaxed environment.
Oceanside's commitment to safety and security is evident in its low crime rates, proactive law enforcement efforts, and community initiatives. The city's focus on education, prevention, and community engagement contributes to a safe and secure environment for its residents. Whether through neighborhood watch programs, educational outreach, or community events, Oceanside actively promotes a sense of safety and encourages residents to take an active role in maintaining the security of their neighborhoods.
Reason 7 - Community and Lifestyle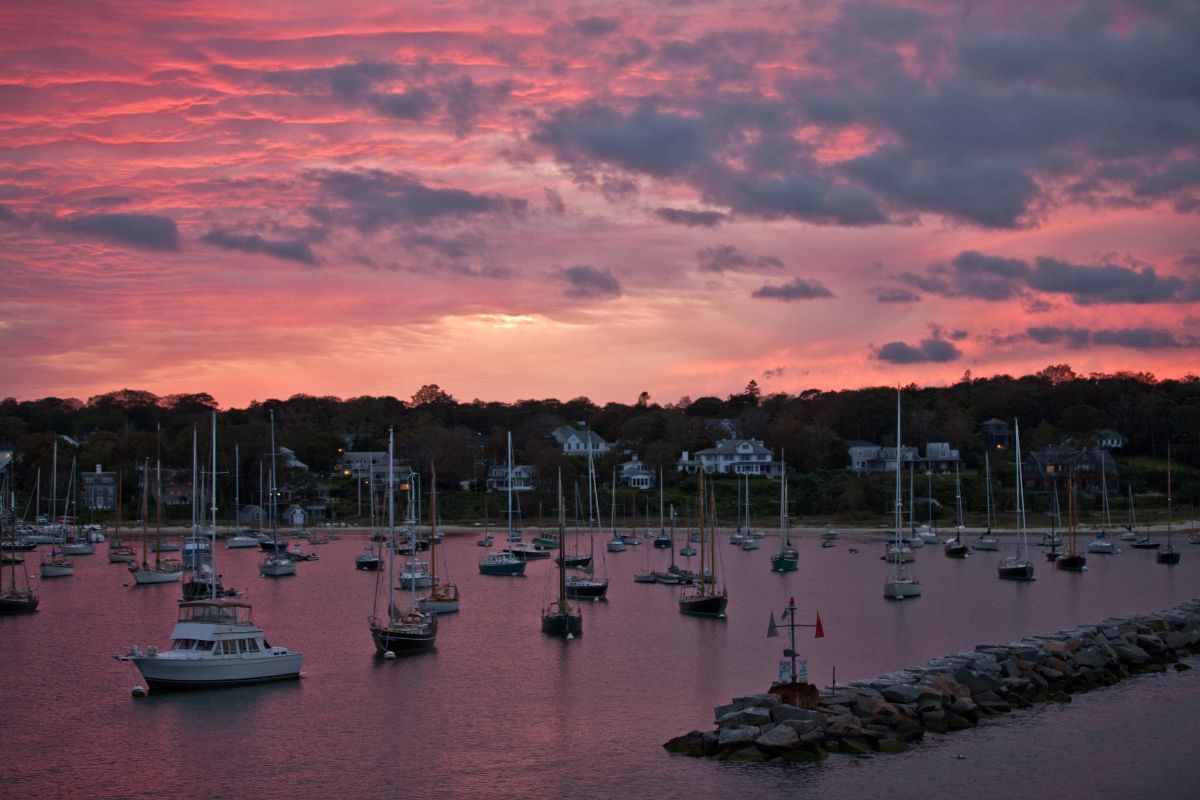 Oceanside, located in North County Coastal, San Diego, is a vibrant city known for its laid-back beach culture, welcoming community, and diverse population. The overall vibe and culture of Oceanside reflect its coastal setting and the diverse range of residents who call the city home.
The city's beach-centric lifestyle sets the tone for the Oceanside community. With miles of pristine sandy beaches, surfing spots, and a bustling harbor, residents embrace an active and outdoor-oriented lifestyle. The beach serves as a gathering place where locals and visitors come together to enjoy sunsets, participate in water sports, or simply relax on the sand. The friendly and casual atmosphere creates a sense of unity and camaraderie among residents.
Oceanside is a melting pot of diverse cultures, contributing to its rich and vibrant community. The city celebrates its diversity through various cultural events and festivals. The annual Oceanside Independence Parade, for example, showcases the city's patriotic spirit and brings the community together to celebrate America's independence. The Oceanside International Film Festival highlights the diversity of filmmaking and attracts artists from around the world. These events not only promote cultural understanding but also foster a sense of unity and pride within the community.
Don't miss out! See the latest Oceanside homes right now
In addition to cultural events, Oceanside is known for its vibrant arts scene. The Oceanside Museum of Art showcases contemporary artwork from local and international artists, while the Oceanside Art Walk provides an opportunity for artists to showcase their creations in galleries and public spaces. The city also hosts various live music events and performances, adding to the artistic vibrancy of the community.
Oceanside's demographic makeup is diverse, encompassing a range of ages, ethnicities, and backgrounds. The city is home to families, young professionals, military personnel from nearby Camp Pendleton, and retirees seeking the coastal lifestyle. This diversity is reflected in the city's culinary scene, with a wide range of international cuisines and dining options available.The strong sense of community in Oceanside is evident in the numerous local gatherings and events. The Sunset Market, a popular weekly street fair, brings together vendors, artisans, and food vendors to create a bustling and lively atmosphere. The Farmer's Market showcases locally grown produce and artisanal products, fostering a connection between residents and the agricultural community.
Oceanside's community and lifestyle are characterized by its beach-centric atmosphere, welcoming spirit, and diverse population. The city's cultural events, festivals, and artistic offerings provide opportunities for residents to come together, celebrate their diversity, and embrace the vibrant energy of the community. Whether enjoying the beach, participating in local events, or exploring the arts scene, Oceanside offers a sense of belonging and a rich cultural tapestry that contributes to its unique and inviting community.
Reason 8 -Outdoor Activities and Attractions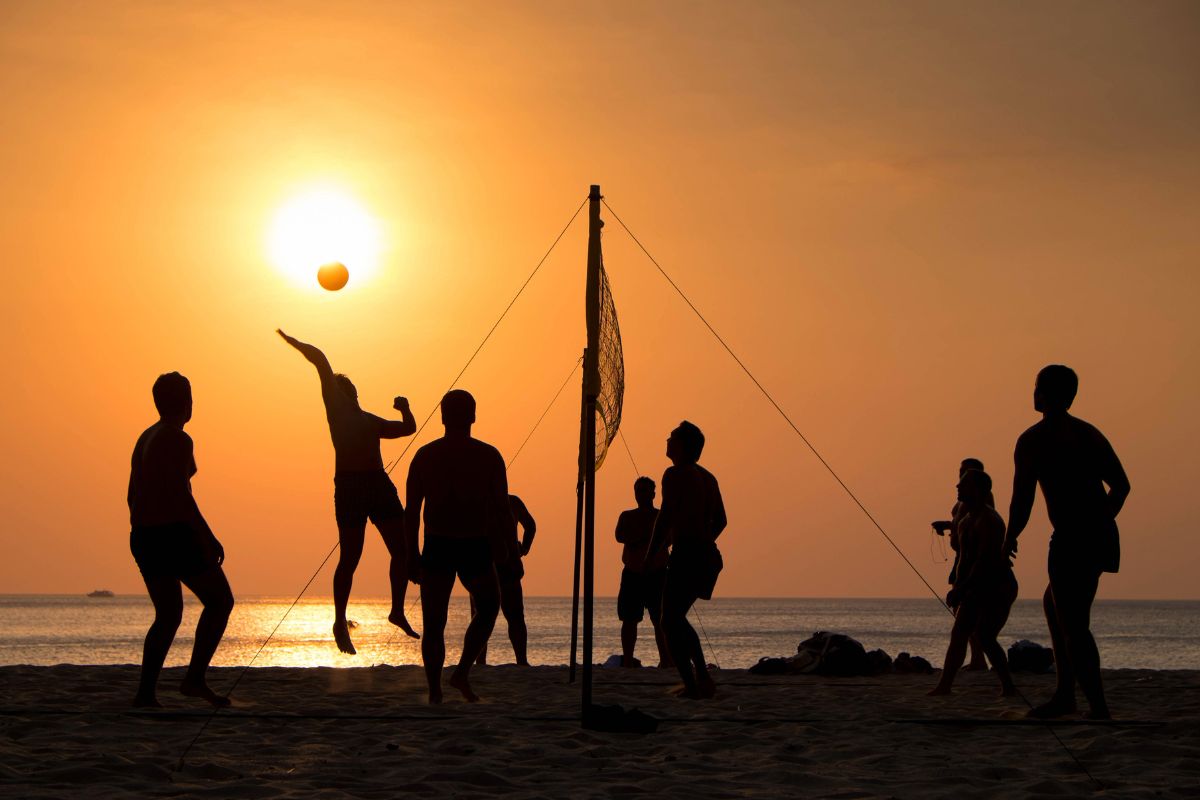 Oceanside, located in North County Coastal, San Diego, is a haven for outdoor enthusiasts, offering a wealth of activities and attractions that take advantage of its stunning natural surroundings. From pristine beaches to picturesque parks and nearby mountain ranges, Oceanside provides residents with endless opportunities to explore and connect with nature.
One of the main attractions in Oceanside is its beautiful beaches. The city boasts over three miles of sandy shoreline, where residents can enjoy sunbathing, swimming, surfing, and beach volleyball. Popular beaches include Oceanside Pier Beach, which offers stunning views of the Pacific Ocean and a lively atmosphere, and Harbor Beach, where visitors can engage in water sports or relax in the shade of palm trees.
For those seeking outdoor adventures beyond the beach, Oceanside offers a variety of parks and trails. Guajome Regional Park is a 557-acre park that features scenic walking trails, picnic areas, and a lake where visitors can enjoy fishing. The Buena Vista Lagoon and Nature Center provide an opportunity to observe native wildlife and explore educational exhibits.
Oceanside is also surrounded by natural beauty, including nearby mountain ranges. The nearby Elfin Forest Recreational Reserve offers picturesque hiking trails through lush vegetation and panoramic views of the surrounding area. Just a short drive away, residents can access the trails of Palomar Mountain State Park, where they can hike, camp, and enjoy stunning vistas.
See the latest Oceanside homes for sale
Additionally, Oceanside's proximity to other outdoor destinations makes it an ideal base for exploration. The nearby Torrey Pines State Natural Reserve is renowned for its stunning coastal cliffs, diverse plant life, and scenic hiking trails. The Anza-Borrego Desert State Park, located east of Oceanside, offers a unique desert landscape for hiking, camping, and stargazing.
Water sports enthusiasts can take advantage of Oceanside's prime location for activities like kayaking, paddleboarding, and sport fishing. The Oceanside Harbor serves as a hub for boating and offers boat rentals and charters for fishing trips or whale-watching excursions.
Oceanside's outdoor activities and attractions provide residents with a wide range of options to explore and enjoy the natural beauty of the area. From its pristine beaches and coastal trails to nearby parks and mountain ranges, the city offers a diverse array of opportunities for outdoor adventures and recreation. Whether it's surfing at the beach, hiking along scenic trails, or exploring nearby natural reserves, Oceanside is a paradise for outdoor enthusiasts seeking to connect with nature and make the most of the coastal lifestyle.
Reason 9 - Pros and Cons of Living in Oceanside

Oceanside, located in North County Coastal, San Diego, offers a desirable coastal lifestyle with a range of advantages and considerations to consider when contemplating a move to the city.
One of the main advantages of living in Oceanside is its stunning coastal setting. The city boasts beautiful beaches, allowing residents to enjoy a variety of water activities such as surfing, swimming, and boating. The beach lifestyle contributes to a relaxed and laid-back atmosphere, perfect for those seeking a slower pace of life. Additionally, the mild Mediterranean climate of Oceanside allows for enjoyable outdoor activities year-round.
Oceanside offers a diverse range of housing options to suit different preferences and budgets. From charming beachfront properties to spacious suburban homes, there is something for everyone. While coastal properties can be more expensive, there are also more affordable options available further inland. Oceanside's real estate market provides a variety of choices, accommodating different lifestyles and financial capabilities.
See the best Oceanside purchase home loans
The city's quality of life is further enhanced by its strong sense of community and numerous amenities. Oceanside boasts a vibrant arts scene, with galleries, theaters, and cultural events that foster creativity and expression. The city's dining scene is diverse and growing, with a wide range of culinary options to satisfy any palate. Oceanside also hosts various community events and festivals that bring residents together and strengthen community bonds.
Oceanside's location provides easy access to other attractions in San Diego County. Residents can enjoy day trips to nearby destinations such as the San Diego Zoo, Balboa Park, and Legoland. The city is also conveniently located near major highways and public transportation options, making it easy to commute to San Diego and other nearby cities for work or leisure activities.
While Oceanside offers numerous advantages, there are also a few considerations to keep in mind. The cost of living in coastal areas can be higher compared to inland regions, and housing prices may be less affordable for some individuals. Additionally, being a popular tourist destination, the city experiences increased traffic and congestion during peak tourist seasons.
Oceanside presents a range of advantages for residents seeking a coastal lifestyle and a strong sense of community. The city's stunning beaches, diverse housing options, vibrant arts scene, and convenient access to amenities contribute to a high quality of life. However, potential drawbacks such as higher housing costs and increased tourist activity should also be taken into consideration. Ultimately, the decision to move to Oceanside depends on individual preferences, priorities, and financial considerations.
Conclusion
If you're considering a move to North County Coastal, San Diego, Oceanside should be at the top of your list to explore. With its beautiful beaches, vibrant community, and endless opportunities for outdoor activities, Oceanside offers an exceptional coastal lifestyle that is hard to resist.
Imagine waking up to the sound of crashing waves and the fresh scent of the ocean breeze. Oceanside's stunning coastline stretches for miles, providing residents with a picturesque backdrop for relaxation and recreation. Whether you're a fan of surfing, swimming, or simply strolling along the sandy shores, Oceanside's beaches offer something for everyone.
But Oceanside is more than just a beach town. It has a thriving community with a diverse range of amenities and attractions. From charming downtown streets lined with boutique shops and eateries to the Oceanside Pier bustling with activity, the city exudes a lively and welcoming atmosphere. You'll find an array of cultural events, local festivals, and farmer's markets that showcase the community's vibrant spirit and foster a strong sense of belonging.
Do you own a home now? Get a fast and free automated value instantly
For nature enthusiasts, Oceanside is a gateway to a world of outdoor adventures. The city is surrounded by beautiful parks, hiking trails, and nature reserves that provide opportunities for exploration and relaxation. Whether you prefer scenic hikes in the nearby mountains or birdwatching in nature preserves, Oceanside has it all.
If you're considering buying real estate in Oceanside, you'll find a range of options to suit your preferences. From beachfront properties with breathtaking ocean views to cozy suburban homes nestled in family-friendly neighborhoods, there's a home for every lifestyle. The city's diverse real estate market offers opportunities for both first-time buyers and those looking for their dream coastal retreat.
But don't just take our word for it – plan a visit to Oceanside and experience its charm firsthand. Take a leisurely stroll along the Oceanside Pier, explore the local shops and eateries, and soak in the laid-back beach atmosphere. Talk to locals, visit open houses, and immerse yourself in the community. It's through this firsthand experience that you'll truly understand the allure of Oceanside.
So, whether you're looking for a new place to call home or an investment opportunity, Oceanside should be on your radar. Start researching, reach out to local real estate agents, and explore all that this vibrant coastal city has to offer. You won't be disappointed. Oceanside is waiting to welcome you with open arms
I would love to help assist you with your home purchase, home sale, or home loan - please feel free to give me a call, text, or use the form below.
Your Oceanside's Insider,
Scott
Get Scott's Personal Help Below...
See Oceanside's Best Areas Below...
See North County Coastal's Best Areas Below...
See Oceanside's Newest Listings Below...