4 Reasons Oceanside San Diego Is a Great Place to Live in 2021
Posted by Scott Taylor on Thursday, October 21, 2021 at 7:33 PM
By Scott Taylor / October 21, 2021
Comment
Oceanside is one of the largest cities in San Diego county. As a coastal city, Oceanside has a great small town feel and beachy vibe while being in the perfect location to explore the neighboring cities of Los Angeles and San Diego.
This bustling beach town was named for its close proximity to the ocean and is known for outdoor activities throughout the year. One of the biggest draws to this area are the beaches as well as the community events and comfortable neighborhoods. What makes Oceanside a great place to live is the proximity to the beach, the variety of outdoor activities, and the laid back beach vibes that create a relaxing and family friendly atmosphere.
Here's a quick rundown of our list:
Reason 1 - Oceanside is in a Great Location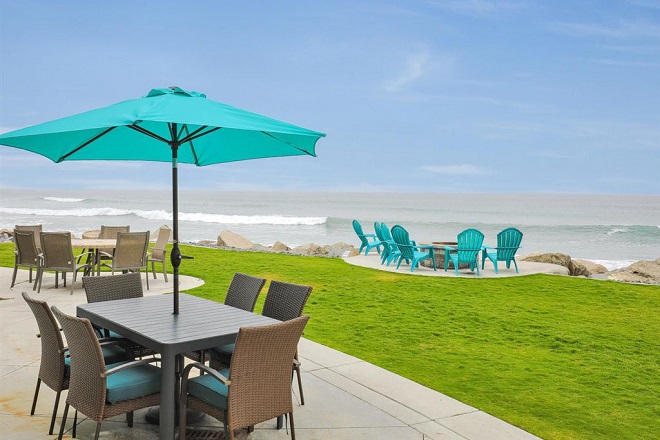 The top reason that Oceanside is a great place to live is its location. The city sits right along the coast with plenty of beaches and ocean activities while also being centrally located between Los Angeles and San Diego. This convenient location makes it perfect for exploring the surrounding area as well as great for relaxing at the beach. For those looking to get the most out of the area, Oceanside is a great option for enjoying bigger city events while also getting a smaller town feel and a quiet daily life.
When it comes to enjoying everything SoCal has to offer, Oceanside is the perfect location to do it all. Whether you're visiting or looking for a place to call home, this city puts you in the best spot for exploring and enjoying the beach, visiting San Diego, and doing all the touristy stuff in Los Angeles. It's also in a good place for using public transit, like the train lines, over having to navigate congested L.A. traffic. Plus when you're ready for some quiet time at the beach Oceanside delivers plenty to do along with space for relaxation.
Reason 2 - Oceanside has a Laid Back and Beachy Vibe
On top of Oceanside being a great location for exploring California and some of its most well-known cities, this destination gets a little bit sweeter with it's close proximity to the ocean and 3 miles of coastline. The beaches, pier, and neighborhoods make this city a great place to live. Whether you're looking for weekends on the sand or daily surf sessions before work, Oceanside is perfect.
The pier and the harbor balance out the adventurous ocean activities, offering a long stretch of wooden pier to stroll, shop, and dine. The harbor is also a great place to relax with the quiet shore making it perfect for docking sailboats, taking out a paddle boat or paddle board, and watching the surf in the distance. There's even more shops and restaurants here, which makes it a quiet retreat from the busy pier.
Of course one of the highlights of Oceanside are the beaches. The wide sandy beaches, blue water, and palm trees are exactly what visitors and residents want out of their California coastline. No matter what you're looking for there's a beach space for you. From Harbor Beach with all the tourist amenities to Breakwater Beach for more of a laid back and quiet local spot.
Reason 3 - Oceanside Offers Plenty of Outdoorsy Destinations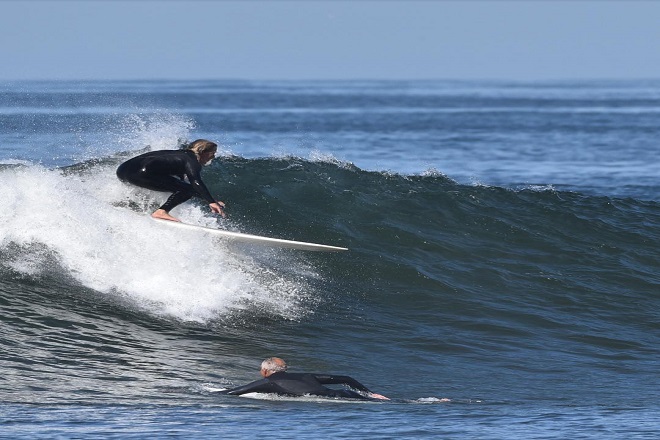 Oceanside is a coastal gem with plenty of outdoorsy destinations and activities in and around the ocean.
Surfing draws a lot of adventurers to Oceanside because there are so many great spots to catch a wave. From the pier and the harbor to local surfing hot spots, there's always surfers in Oceanside. The reason this is such a hot spot for surf is because it's known as one of the best places for consistent waves. Oceanside is a great spot to learn to surf, polish your skills, or learn about surfboard shaping.
Bike Trails are another great feature in Oceanside, with plenty of trails to enjoy the ocean and the beach. The trails in Oceanside add to the beachy vibe and the city has specifically been recognized as a bike friendly community. From recreational biking to competitive events, Oceanside has something for everyone.
Whale Watching is an amazing experience in Oceanside, usually from December to April each year. The whales pass through this area on their way to and from their breeding grounds, which makes Oceanside an ideal place to catch a glimpse on your whale watch. No matter what time of year you visit there's plenty of sea life to enjoy and a variety of boat tours and charters to choose from.
Reason 4 - Oceanside is Family Friendly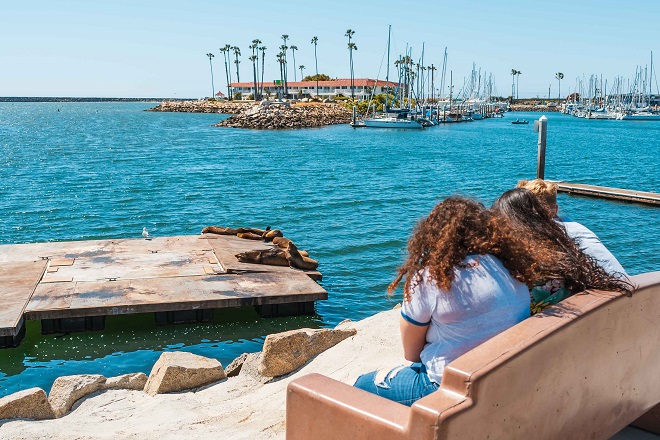 The last reason Oceanside is a great place to live is because of its family friendly environment. There's plenty to do with the whole family in Oceanside, from the beach and outdoor activities to neighborhood and local events. The city of Oceanside has an impressive website and community calendar which is a great way to stay in touch and up to date on what's going on in your neighborhood.
The city of Oceanside has an impressive community calendar with events planned most days of the year. The library has great events for the whole family, from adult specific meetings to teen and children's activities. A great companion to the community calendar is the community news section which highlights specific activities, announcements, and other neighborhood events. Oceanside is clearly a connected and family friendly community, working hard to honor their coastal location and create an inclusive space for all residents.
With such a close proximity to the San Diego Zoo, LEGOLand, and the major Los Angeles attractions, Oceanside is the perfect place for a family to reside. The coastal location gives you plenty of nature and quiet to enjoy while still being close enough to take day trips to the city and find fun for the family.
Oceanside in San Diego county is a great place to live because it has a little bit of everything. The long stretches of beach and oceanfront make it a perfect place to live your best beach life, and it's still within driving distance to the bigger cities of San Diego and Los Angeles. There's plenty of things to do, activities to participate in, and relaxation in Oceanside.
If you have questions or would like to find out more information about the Oceanside real estate market, please contact me, and I'll be able to help.
Leave me a comment below – or, contact me here.
Your Oceanside Insider,
Scott
Where Do You Want To Go Next?
By clicking "Send" I/We agree by electronic signature as stated below: 1) To be contacted by telephone even if the telephone number appears on a State/National Do Not Call registry or any company's Do Not Contact lists. 2) To this website's Privacy Policy and Terms of Use.
See Oceanside's Newest Listings Below...
Get Scott's Personal Help Below...