4 Reasons Mission Valley San Diego Is a Great Place to Live in 2022 | 2023
Posted by Scott Taylor on Monday, August 1, 2022 at 8:22 PM
By Scott Taylor / August 1, 2022
Comment
For those moving to San Diego from far away, convenience is always a top priority when looking for a home in an unfamiliar market.
JUST UPDATED: San Diego's 7 Best Places to Live in 2022 | 2023
Mission Valley — divided into Mission Valley East and Mission Valley West by State Route 163 and centered around the San Diego River — guarantees you'll never be far from whatever you may need, be it shopping, entertainment, transportation, or work.
JUST UPDATED: San Diego Real Estate Market Forecast in 2022 | 2023
Perhaps it shouldn't be surprising that Mission Valley seems like the center of everything, seeing that it was the site of the first Spanish settlement in what is now California, founded in 1769, and where the original town of San Diego was located.
Here's a quick rundown of our list:
Here are four reasons why Mission Valley remains a great place to call home.
Reason 1 - Everything You Need Is Close to Home.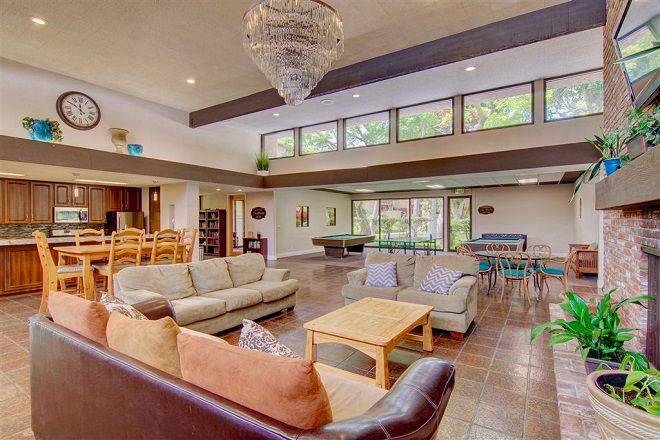 Worried about settling down too far from places to shop? That's never a problem for residents of Mission Valley. In fact, it's considered a major shopping and entertainment destination for the entire area.
TOP POST: 5 San Diego Housing Predictions in 2022 | 2023
Although predominantly an area full of dairy farms and quarries into the 1940's, the valley created by the San Diego River was home to San Diego's first shopping center. Today, it boasts three major shopping malls, Fashion Valley Mall, Hazard Center Mall and Westfield Mission Valley, as well as numerous other retail outlets.
VISIT: San Diego's 7 Wealthiest Neighborhoods in 2022 | 2023
If you're the kind of person who regularly needs a bit of retail therapy, this is definitely the place for you.
See the latest Mission Valley homes, townhomes, and condos for sale… Search Now ›
Reason 2 - Close to Transportation and Highways.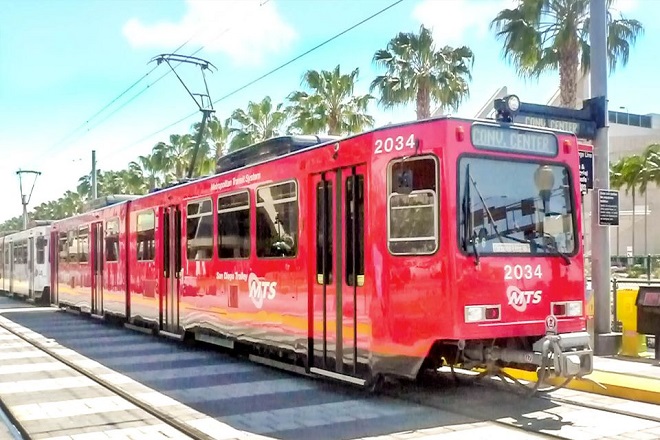 One of the best aspects of Mission Valley is the ease of getting wherever you need to go in the area around San Diego or escaping town altogether.
VISIT: San Diego's 10 Most Affordable Neighborhoods in 2022 | 2023
The east and west portions of the neighborhood are divided by State Route 163, which connects to Interstate 8. It's also served by the I-5, Interstate 805, and Interstate 15. With so many major roadways, it's easy to see why most people choose to commute via car.
NEW POST: San Diego's Best 5 Private Country Clubs in 2022 | 2023
If public transportation is your thing, though, the Green Line of the San Diego Trolley System has several stops throughout the valley, connecting residents to Downtown and connections to the Orange and Blue Lines.
READ: 7 Reasons to Buy a Home in San Diego in 2022 | 2023
Residents can boast that, not only can they reach Costco or IKEA in a few minutes, they also have a mere fifteen-minute trip to San Diego's world-class beaches.
Get Pre-Approved in 60 Seconds...
(No Social Security Number Needed)
By proceeding, you consent to receive calls and texts at the number you provided, including marketing by auto-dialer, pre-recorded voicemail, and email, from this site's operators about real estate related matters, but not as a condition of purchase. You also agree to our Terms of Service, and to our Privacy Policy regarding the information relating to you. Message and data rates may apply. This consent applies even if you are on a corporate, state or national Do Not Call list. This site is protected by reCAPTCHA and the Google Privacy Policy and Terms of Service apply.
Reason 3 - A Great Place to Raise a Family.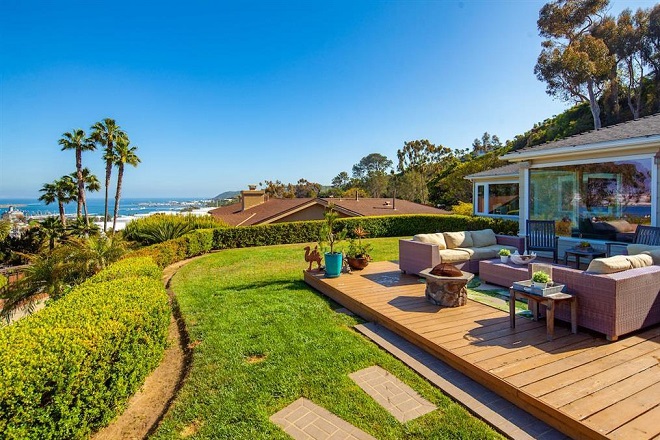 Trendy restaurants and boutiques may be attractions for the hip, be they young or old, but convenience, good schools, and opportunities for family fun are the name of the game for plenty of families.
TOP POST: San Diego Housing Bubble? 5 Reasons Why It Won't Crash in 2022 | 2023
We've already mentioned the convenience of Mission Valley's general location, as well as the amenities available in the immediate area. In terms of education, both Mission Valley East and Mission Valley West boast highly rated elementary schools in the area. Mission Valley West's schools from K-12 have a slight edge with almost all of them earning an Above Average rating from Great Schools, and all but one school in the two areas falls below average.
EXPOSED: The 'Real' San Diego Cost of Living Guide in 2022 | 2023
The Mission Valley Library is one of the largest in the San Diego system. Beyond its numerous community-oriented activities with something on the calendar nearly every day of the week, it's been nationally recognized for its architectural design and boasts public art displays both inside and out.
Mission Valley also offers residents plenty of opportunity to get out and enjoy the beautiful year-round weather.
READ: San Diego vs Los Angeles: Which SoCal City is Best in 2022 | 2023?
Civita Park will eventually be one of San Diego's largest, but is currently being rolled out in stages. Its sixty acres will include dog parks, an outdoor amphitheater, interactive water feature, community garden, and basketball courts, among other things. It's just one of the parks helping this particular part of Mission Valley create something beautiful out of its quarry past.
READ: 5 (Hot) Up and Coming San Diego Neighborhoods in 2022 | 2023
Hikers, cyclists, and nature lovers will enjoy the San Diego River Trail, an outdoor alternative to all that retail fun that connects Mission Valley residents to more than twenty-six miles of trails.
See the latest Mission Valley active, pending, and sold homes for sale like a Pro – without the expensive license… See Now ›
Reason 4 - Rated One of The Top Ten Places in The City for Millennials with a Positive Real Estate Outlook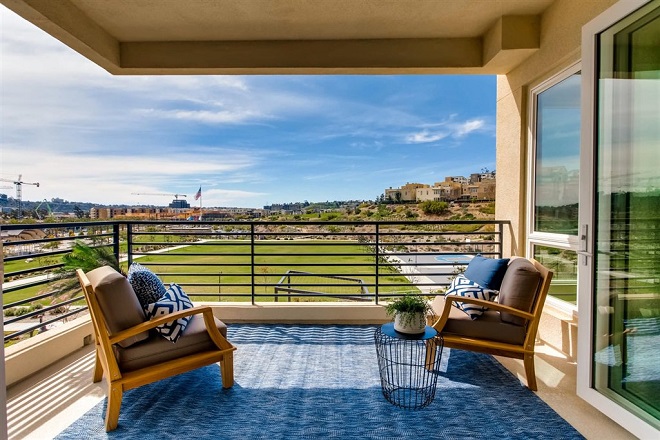 Niche rated Mission Valley the seventh best neighborhood for Millennials out of eighty-nine in the San Diego area.
In both Mission Valley East and Mission Valley West, over sixty percent of the population is single and more than sixty-five percent are college educated.
READ: 9 Best Places for Families to Live in San Diego in 2022 | 2023
While there are single-family homes available, most of the recent building that's taken place is of condos, town-homes, and multi-family dwellings, a great starting place for those entering the market. Compared to the trendier hotspots, the median sales price is both areas is relatively modest in San Diego terms: $535,000 for Mission Valley West and $524,250 for Mission Valley East.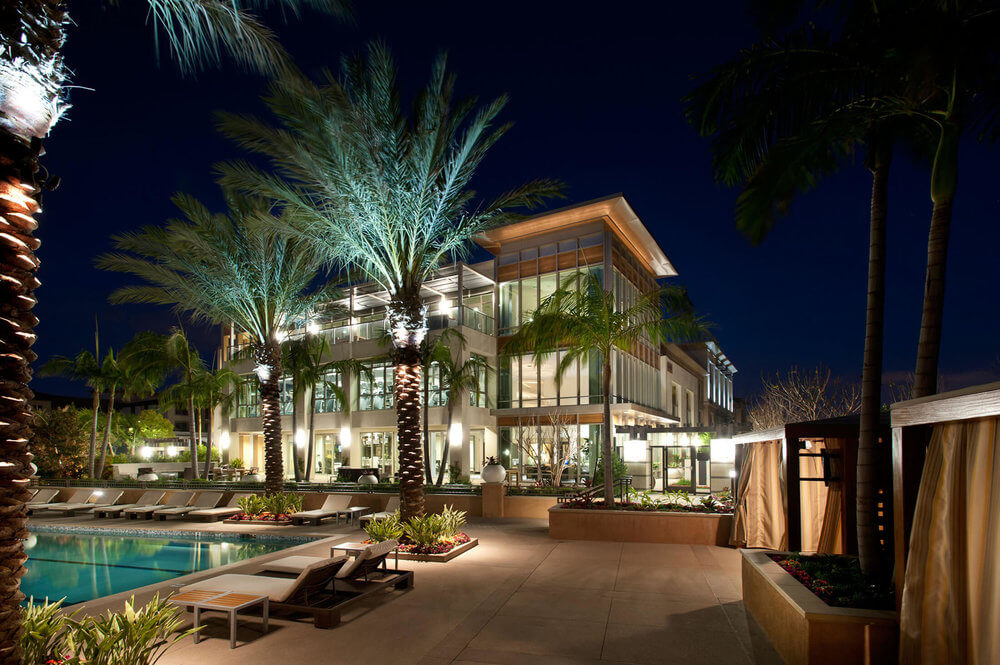 See the latest Mission Valley housing market statistics dating back from January 2004 until the end of last month… See Now ›
Another positive sign for buyers is that the value of real estate in Mission Valley has increased 14% over the last year and still falls below many other areas in the county.
TOP POST: Zillow San Diego: 5 Lies, Fraudulent and Deceitful Tactics Used in 2022 | 2023
If you have questions or would like to find out more about the Mission Valley real estate market, please contact me, and I'll be able to help.
? I would love to help assist you with your home purchase, home sale, or home loan - please feel free to give me a call, text, or use the form below.
Your Mission Valley Insider,
Scott
Get Scott's Personal Help Below...
Where Do You Want To Go Next?
By clicking "Send" I/We agree by electronic signature as stated below: 1) To be contacted by telephone even if the telephone number appears on a State/National Do Not Call registry or any company's Do Not Contact lists. 2) To this website's Privacy Policy and Terms of Use.
See Our Top Blog Posts Below...
See Mission Valley's Newest Listings Below...
Mission Valley Subdivisions